The holiday season is an exciting time of year, but for many it can also be stressful and overwhelming. Expenses go up, while income tends to stay the same. Between increased energy bills, gift buying and holiday parties it's easy to spend more than you normally would in a given month. All the extra spending adds up quickly and can take a toll on your budget. With that said, the holidays wouldn't be the same without decorations, gifts and delicious food, so before you stop spending completely, check out these tips for saving money over the holidays.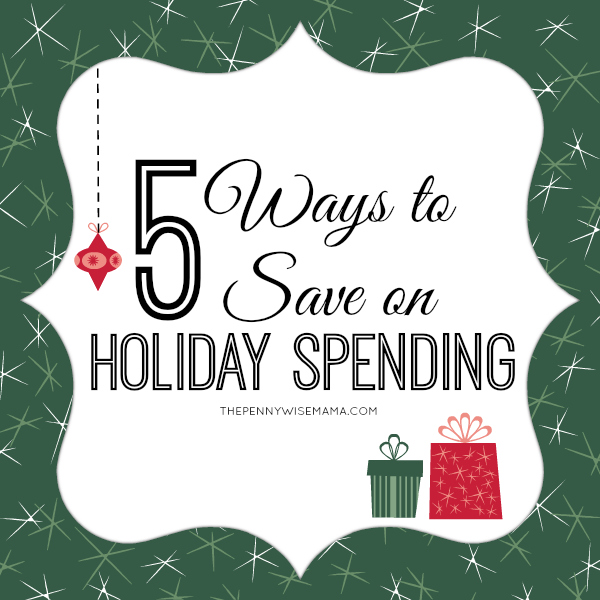 5 Ways to Save on Holiday Spending
1. Set a budget. After calculating how much money you need to pay all of your bills, decide where the rest of your money will go and stick to it. If you only have $300 leftover to buy gifts, then that is all you should spend. You will be much less stressed come January if you don't spend beyond your means.
2. Make a list of what you plan to buy. This list should include any necessities (food for parties, decorations, etc.), as well as the gifts you plan on purchasing. Don't buy anything that isn't on your list. This will keep you from being tempted to buy items you don't need.
3. Watch for sales. While Black Friday and Cyber Monday are perceived to be the best days to purchase items at a discount, that isn't always the case. Many retailers will drop prices even more as it gets closer to Christmas.
4. Make your own gifts. Whether you are creative or not, there are so many great gifts you can give that don't cost a lot of money. Pinterest has a plethora of easy homemade gift ideas that will not only warm the heart, but save you money.
5. Shop with coupons.
• Online: Before placing your order, search for promo codes or coupons to save on your purchase and/or to get free shipping. You can also shop through cashback sites like Ebates to earn money back on your purchases.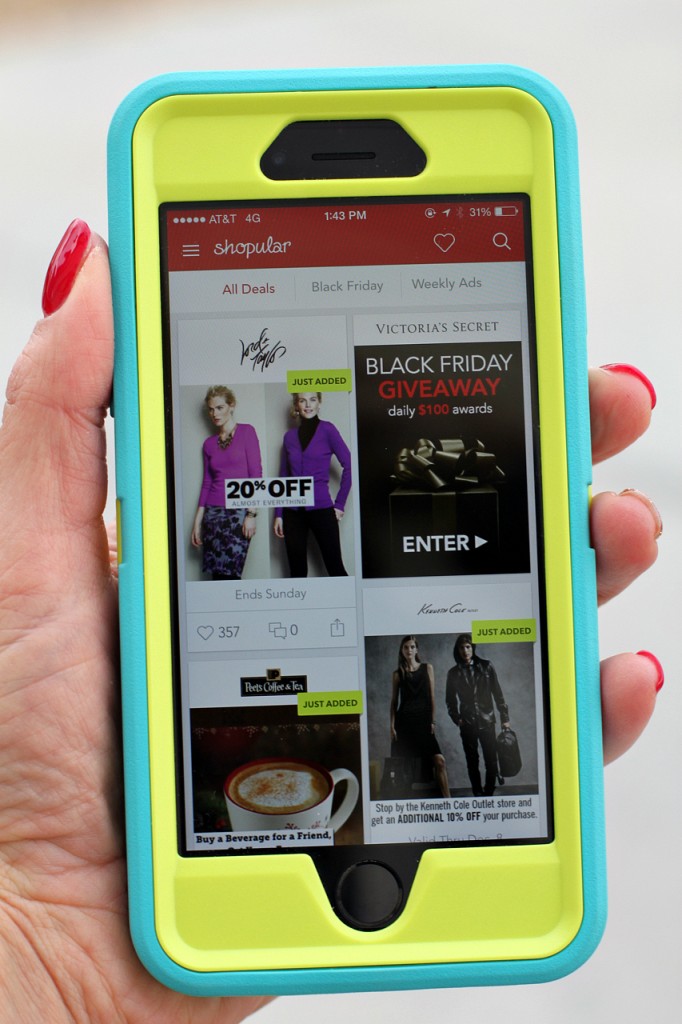 • In-Store: Download Shopular, a free mobile coupon app that gives you access to the latest sales, deals and coupons to all of your favorite stores while on the go. You can redeem the coupons directly from your phone and the best part is the app allows you to select your favorites stores in advance so you're not bombarded by deals for stores you aren't interested in.
You can download Shopular for free on iTunes or Google Play.
Don't let the holidays stress you out financially. In the big picture, material items are insignificant in comparison to the time spent with family and friends. This holiday season I encourage you to shop smart, spend within your means and enjoy the little things!
What are your tips for saving money over the holidays?
This post is brought to you by Shopular. All opinions are my own.