I've only been to New York City once, but I'll never forget the delicious pushcart hot dogs. The smell of sautéed onions and sauerkraut draws you in and you can't resist trying one.
Unlike your typical hot dog topped with ketchup and mustard, the New York Hot Dog is topped with sauerkraut, onion sauce, and spicy brown mustard. To say it's packed full of flavor is an understatement!
The secret to the New York Hot Dog being so delicious lies in the onion sauce, a sweet and tangy combination of sautéed onions, ketchup, cinnamon, chili powder, and cayenne pepper.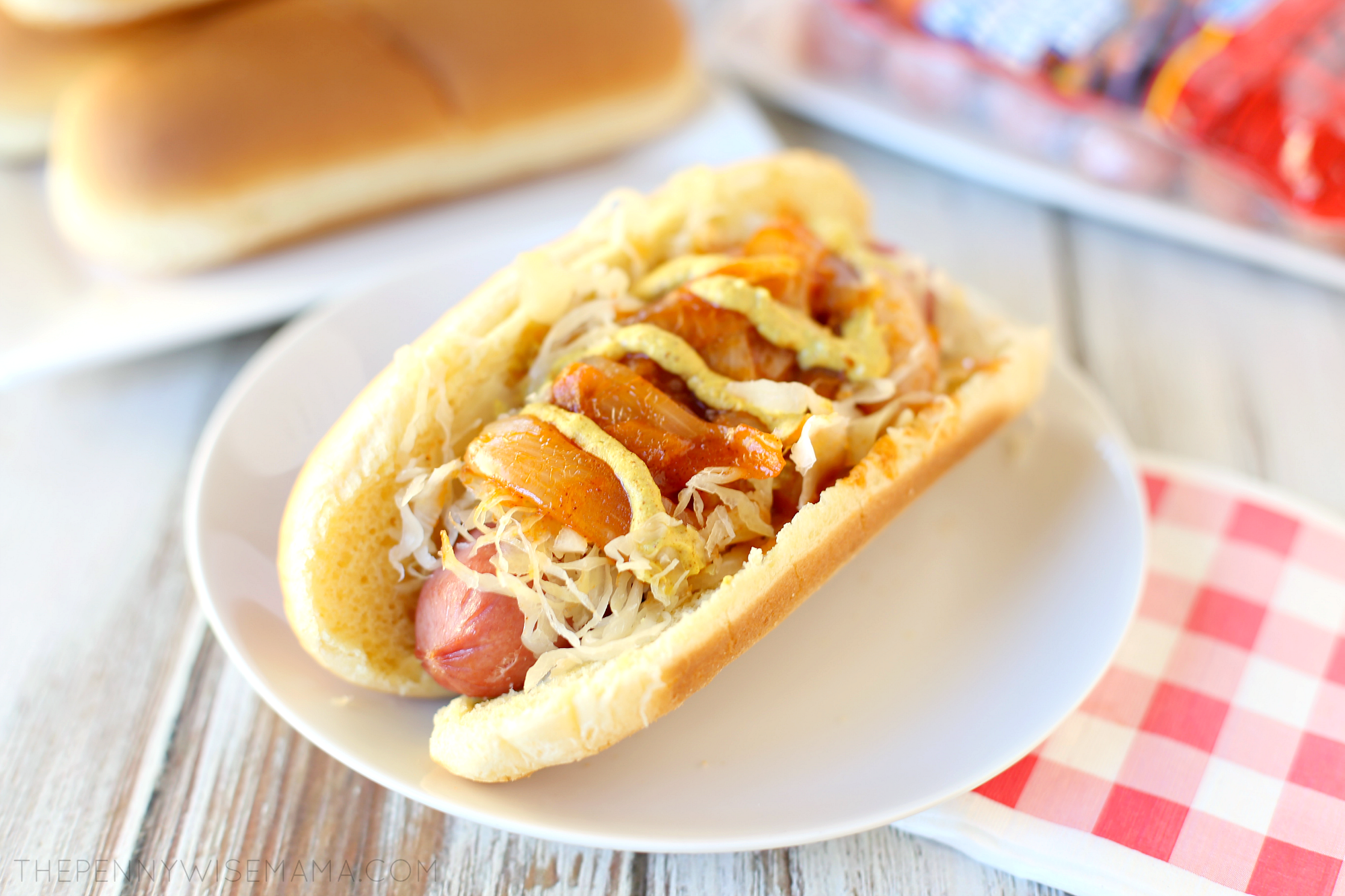 With NCAA March Madness underway, I teamed up with Bar-S to share my New York Style Hot Dog recipe. I think you'll be surprised at how easy it is to make, especially for a crowd.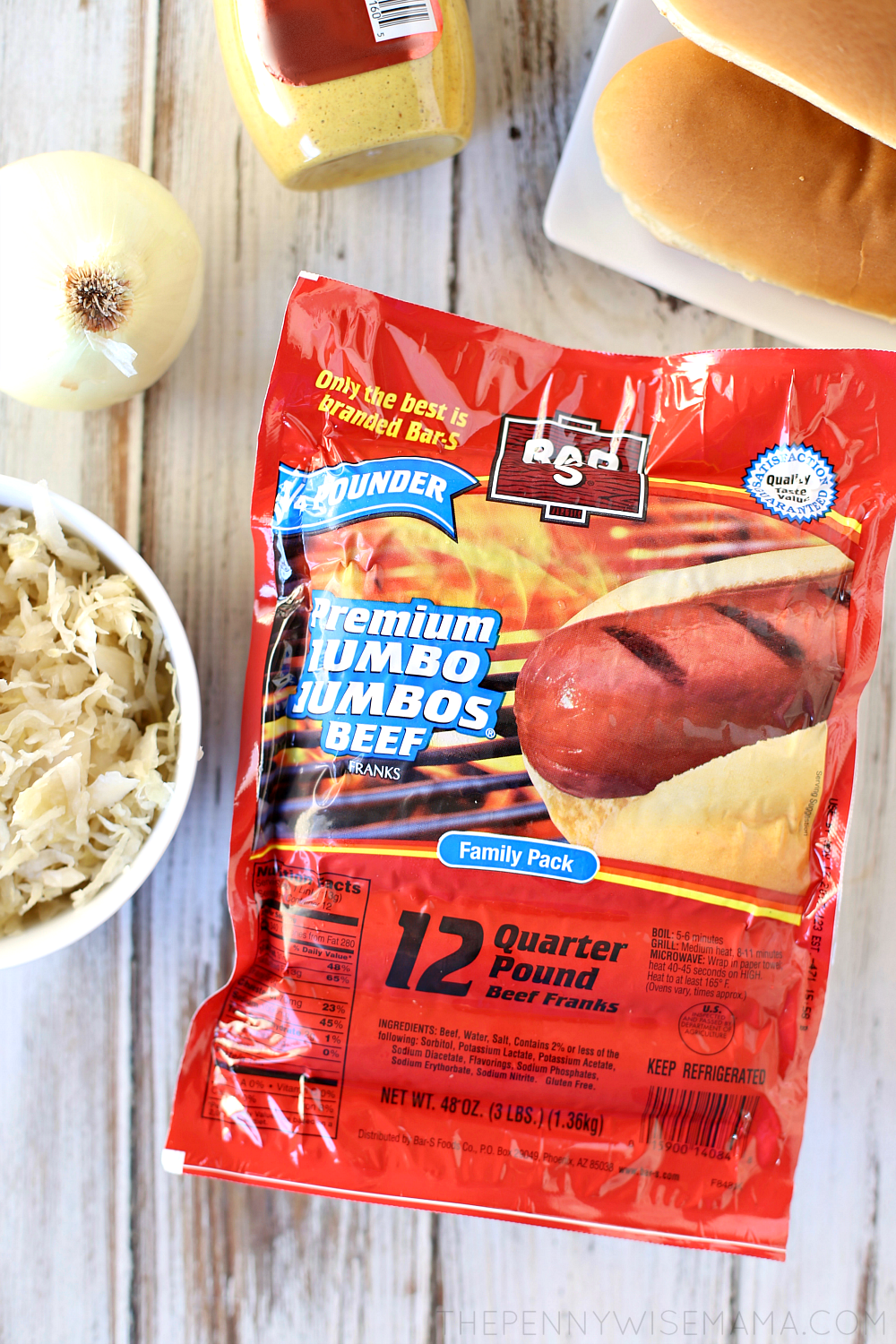 To make your own New York pushcart hot dogs, you'll need to pick up a package of jumbo beef franks from your favorite brand.
You'll also need onions, sauerkraut, ketchup, spicy brown mustard, hot dog buns, and pantry essentials such as olive oil, ground cinnamon, chili powder, and cayenne pepper.
If you have homemade sauerkraut that is a bonus — if not, simply grab a can at the grocery store and that will work just fine.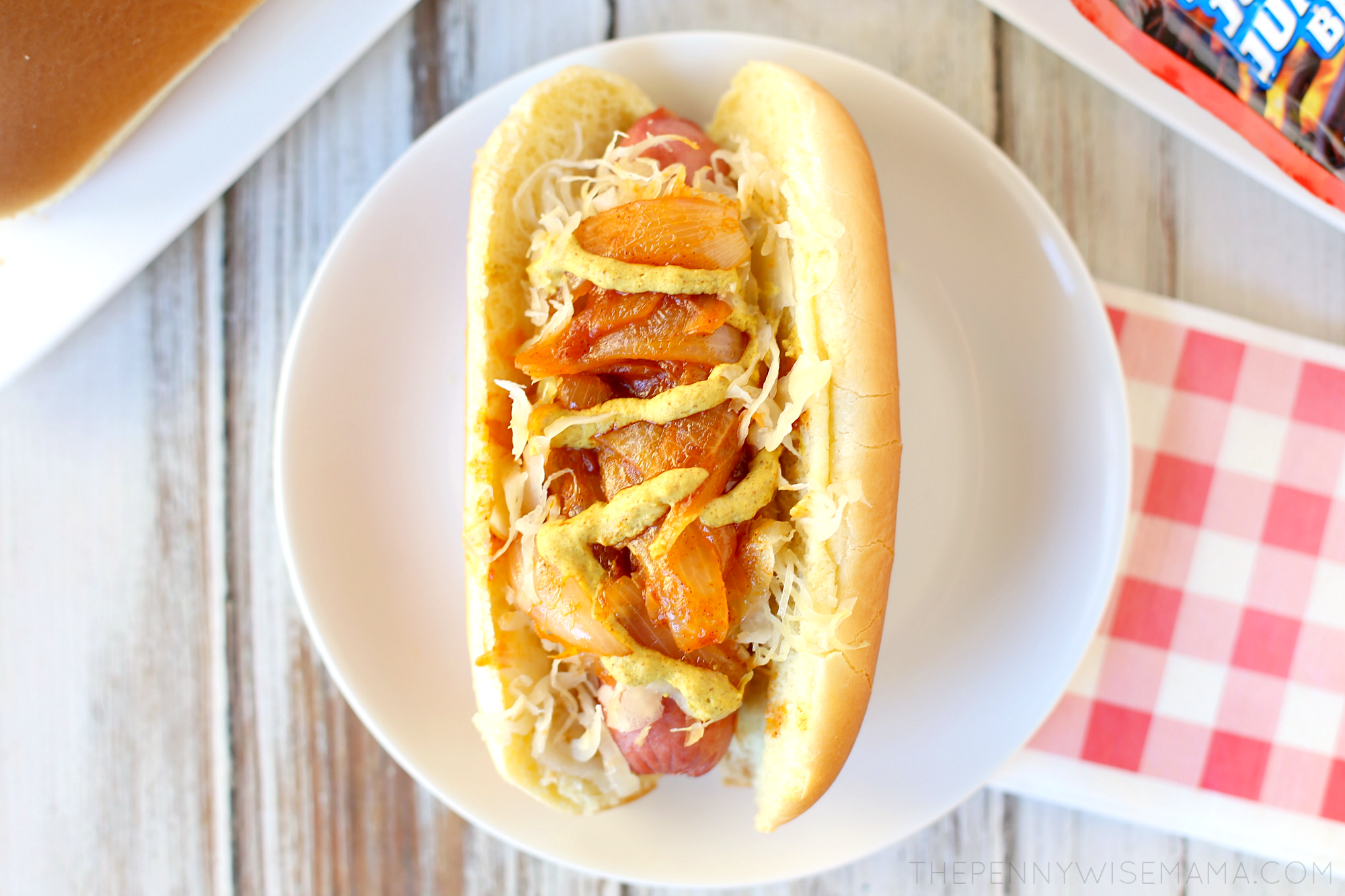 Follow the recipe below and in just 30 minutes, you'll have delicious New York Style hot dogs.
If you're planning on feeding a crowd, simply double or triple the recipe. You can boil the hot dogs ahead of time and keep them warm in a slow cooker until you're ready to serve them.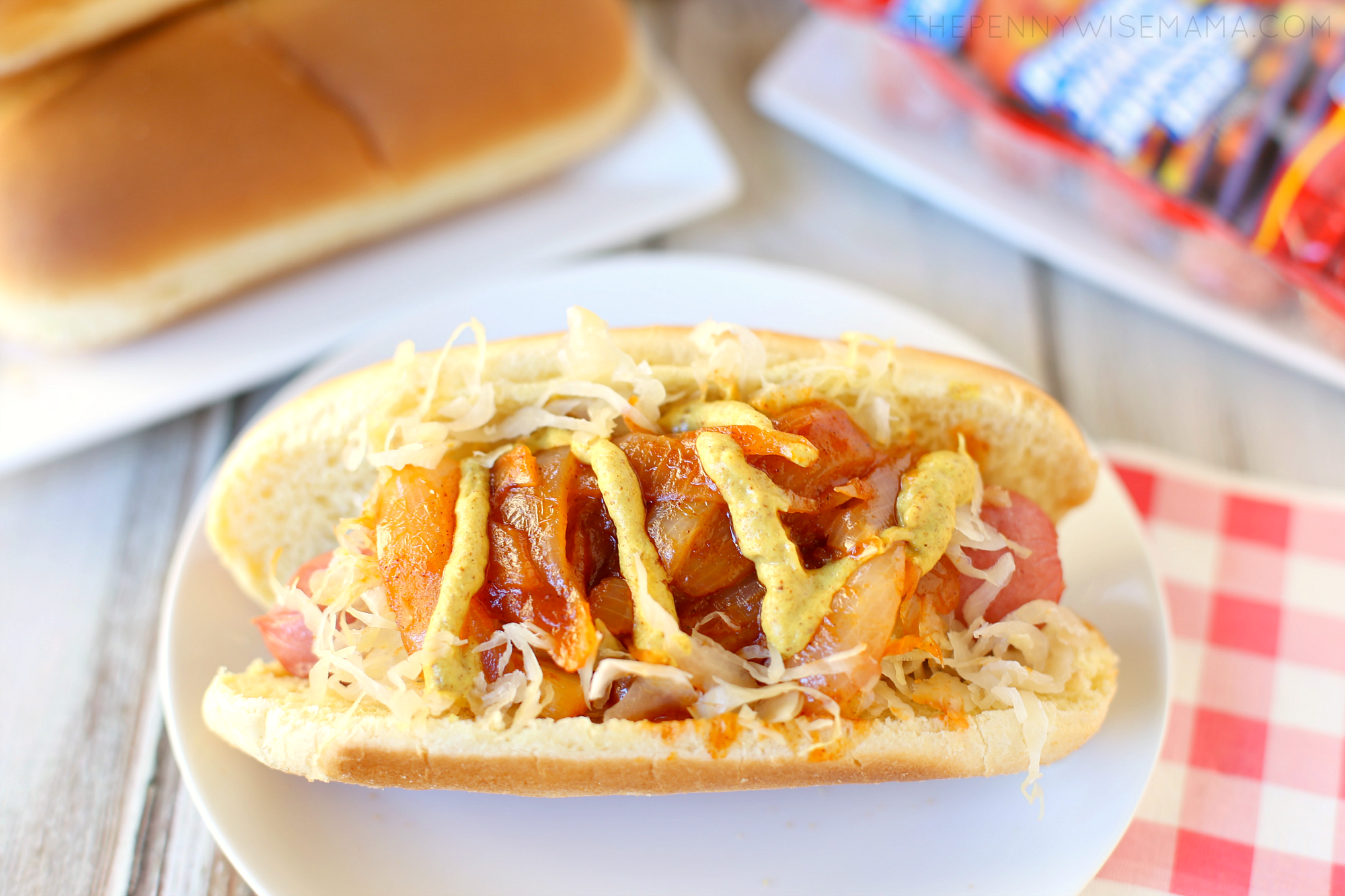 What are your favorite hot dog toppings?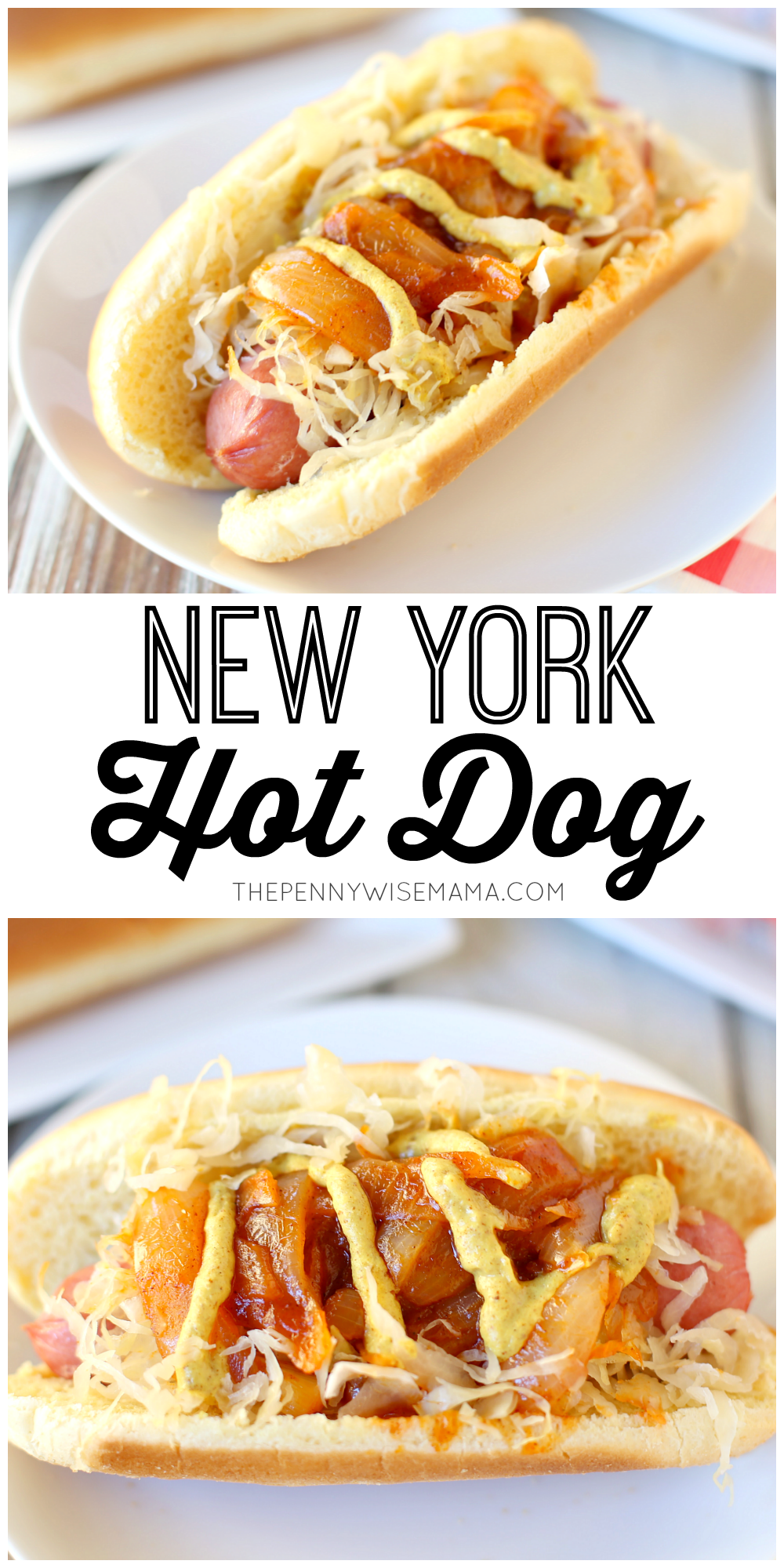 I partnered with Bar-S Foods to bring you this post. All opinions are my own.