These are the best jumbo lemon blueberry muffins! Soft and moist with a zesty lemon crumble topping, they are delicious and full of flavor.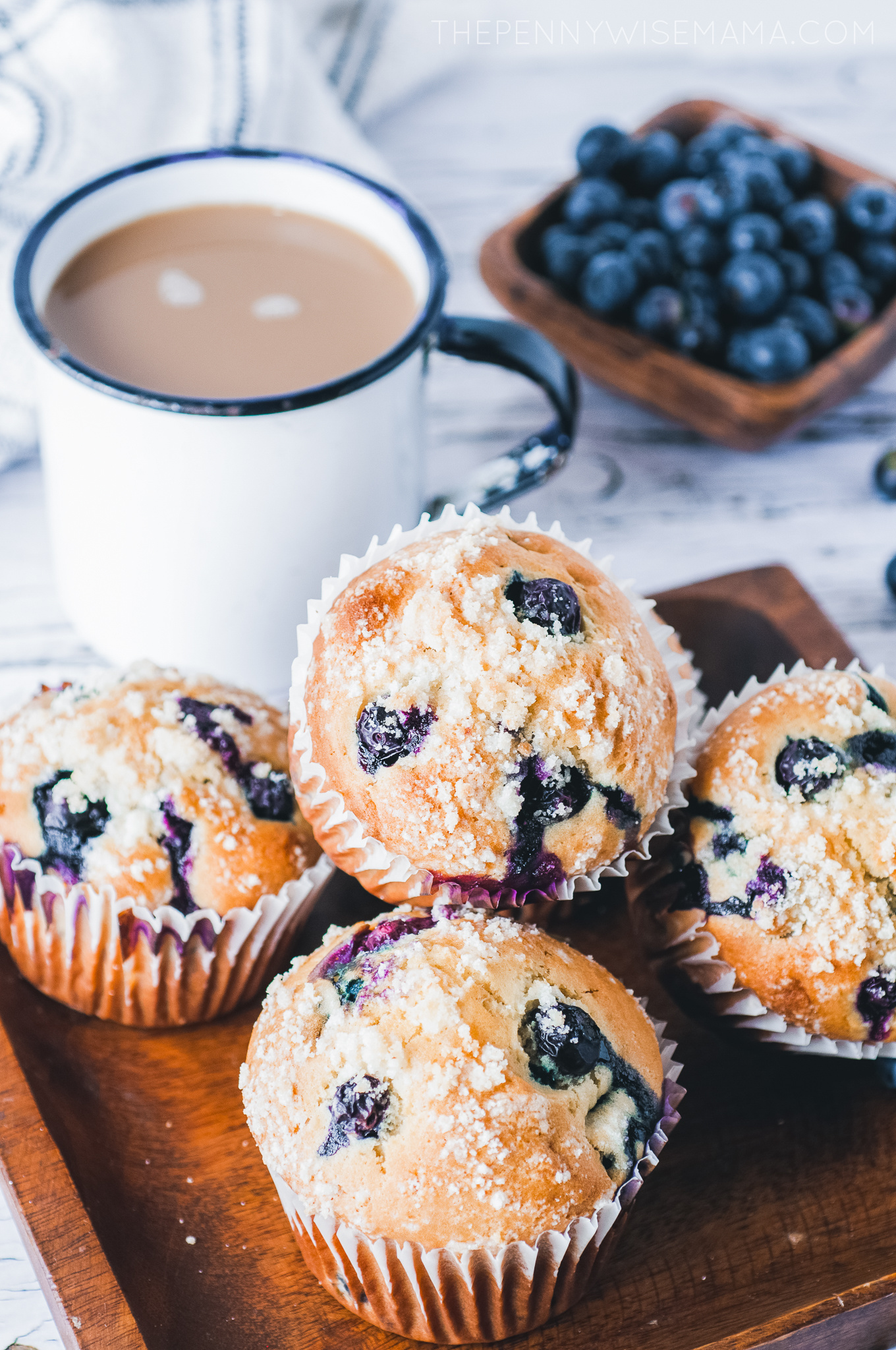 Perfect for Mother's Day, Sunday brunch, or an afternoon treat, these bakery-style lemon blueberry muffins are a crowd-pleaser! Grab the recipe below, plus see how to save and earn cash back at the grocery store with Ibotta.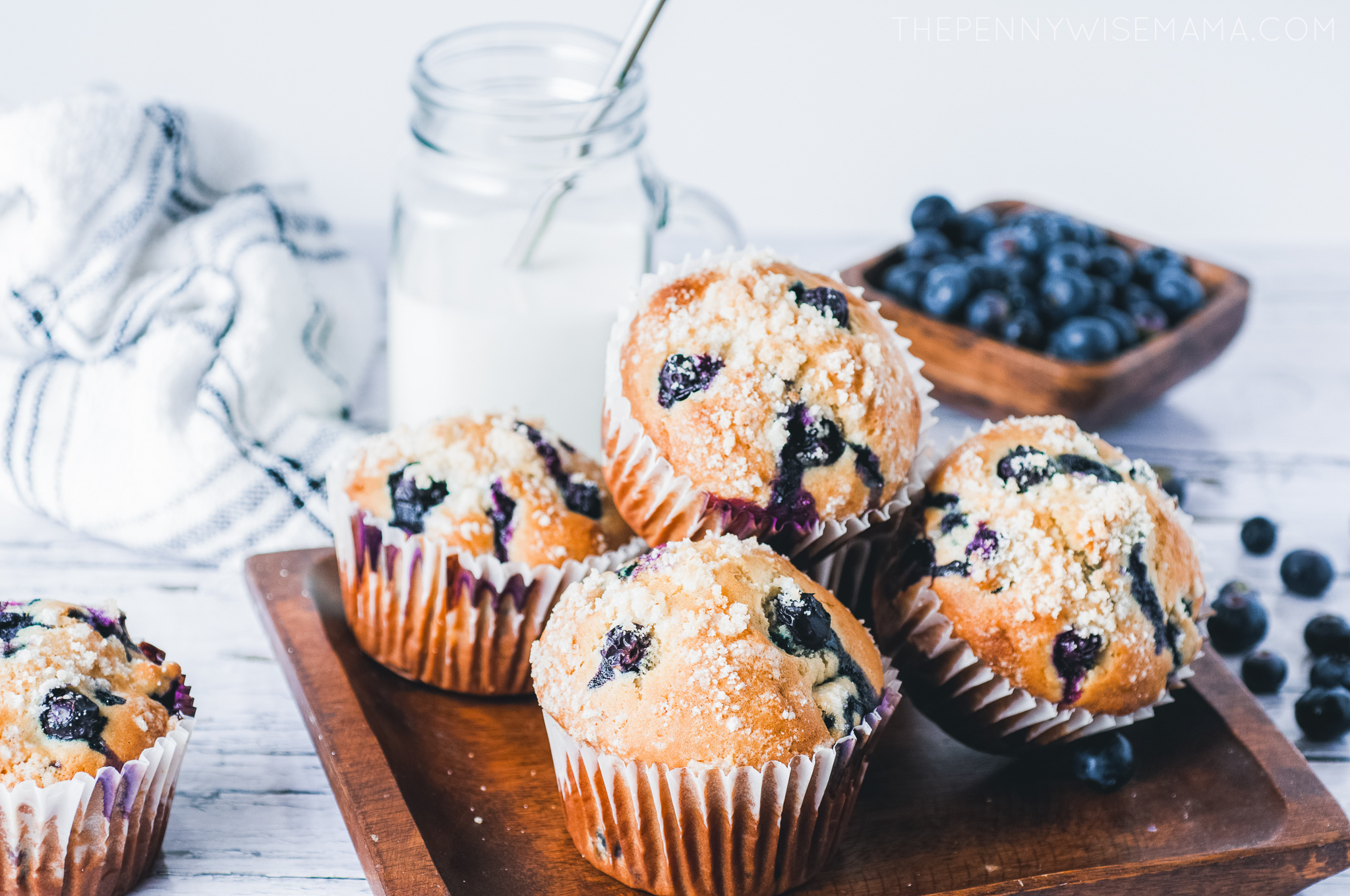 There is something so comforting about enjoying a warm, straight-out-of-the-oven muffin with a hot cup of coffee or tea or even a cold glass of milk (my kids' favorite!). We don't eat them every day, so it definitely feels like a treat when I make them on the weekends or for special occasions.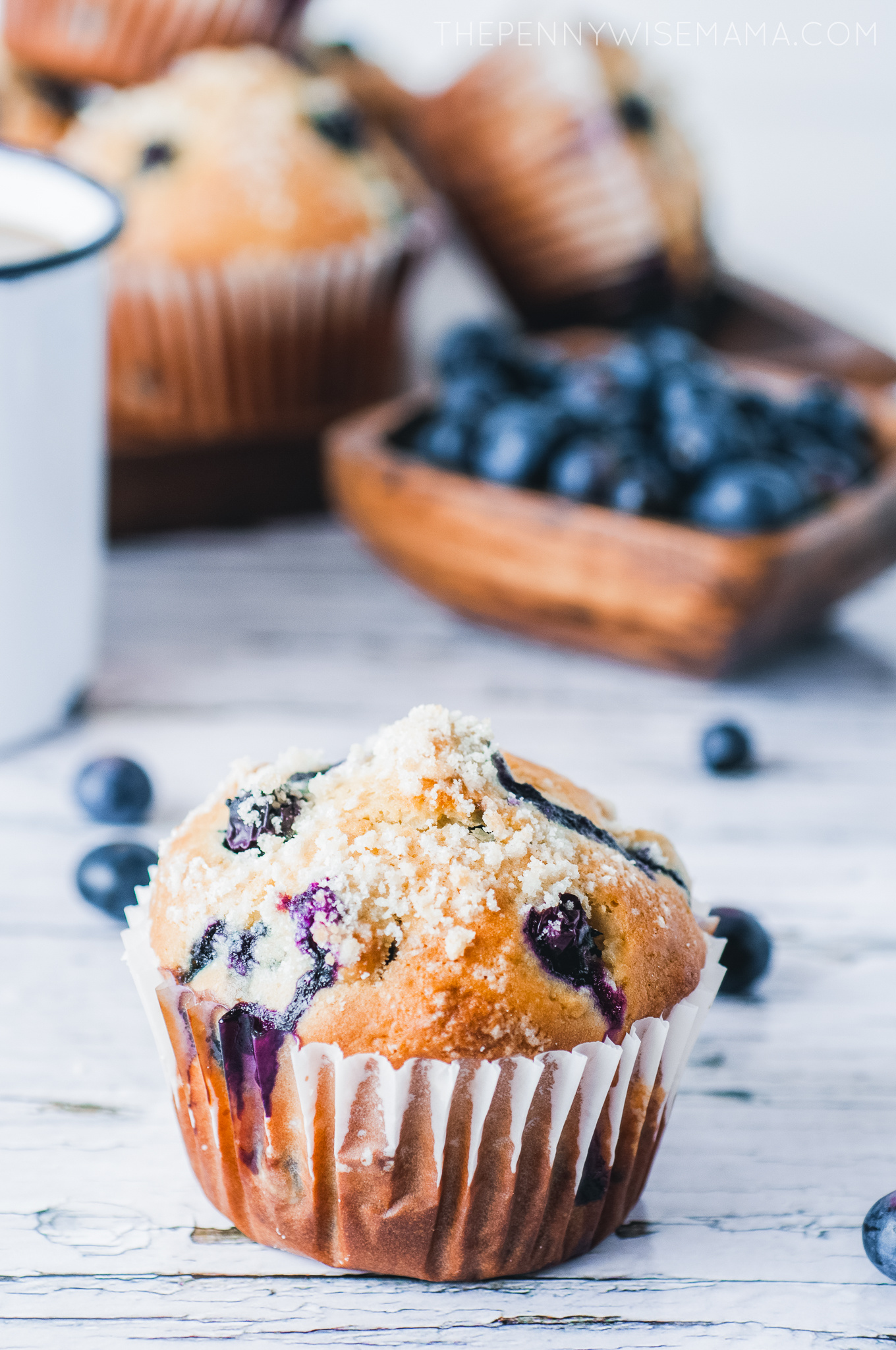 What makes these muffins so amazing is the combination of fresh blueberries and lemon. They are full of flavor and the zesty lemon crumble on top definitely kicks them up a notch.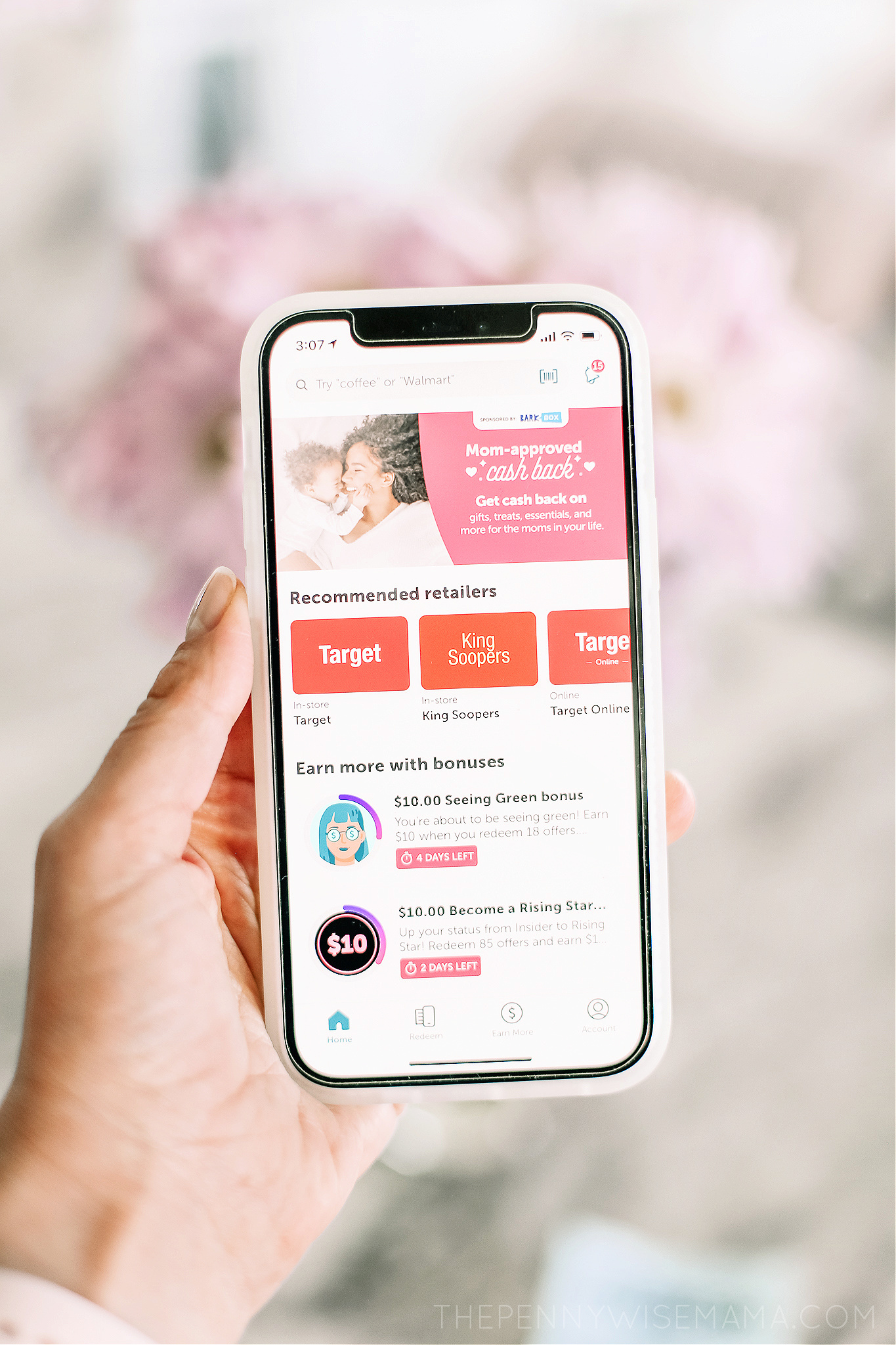 If you've been following me for a while, you know that I love saving money and one of my favorite ways to save on groceries is with the Ibotta app. It's super easy to use and I love that you don't have to clip any coupons.
Simply add offers to your account to earn cash back on your in-store or online purchases. I've earned almost $100 this year, so for me, it's a great way to help my family save a little extra money.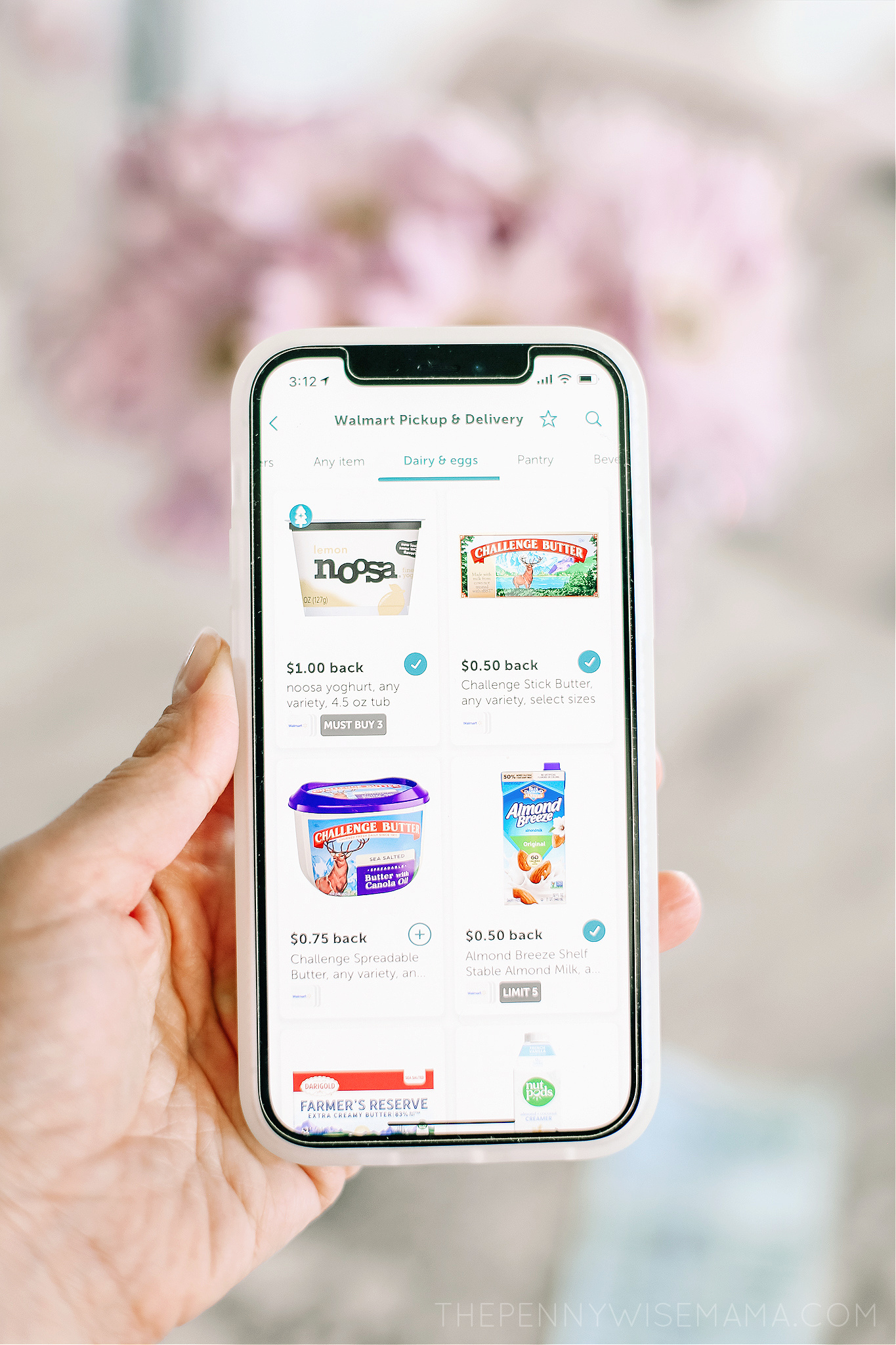 Before heading to the store to buy everything you need to make these muffins, make sure you download the Ibotta app or install the Ibotta browser extension to load offers to your account and earn cash back on your purchase.
How to Make Lemon Blueberry Muffins
The best part is these muffins are super easy to make! The secret is to make sure you are using fresh ingredients. The flavor will be so much better if you use fresh blueberries, lemon, butter, eggs, and milk!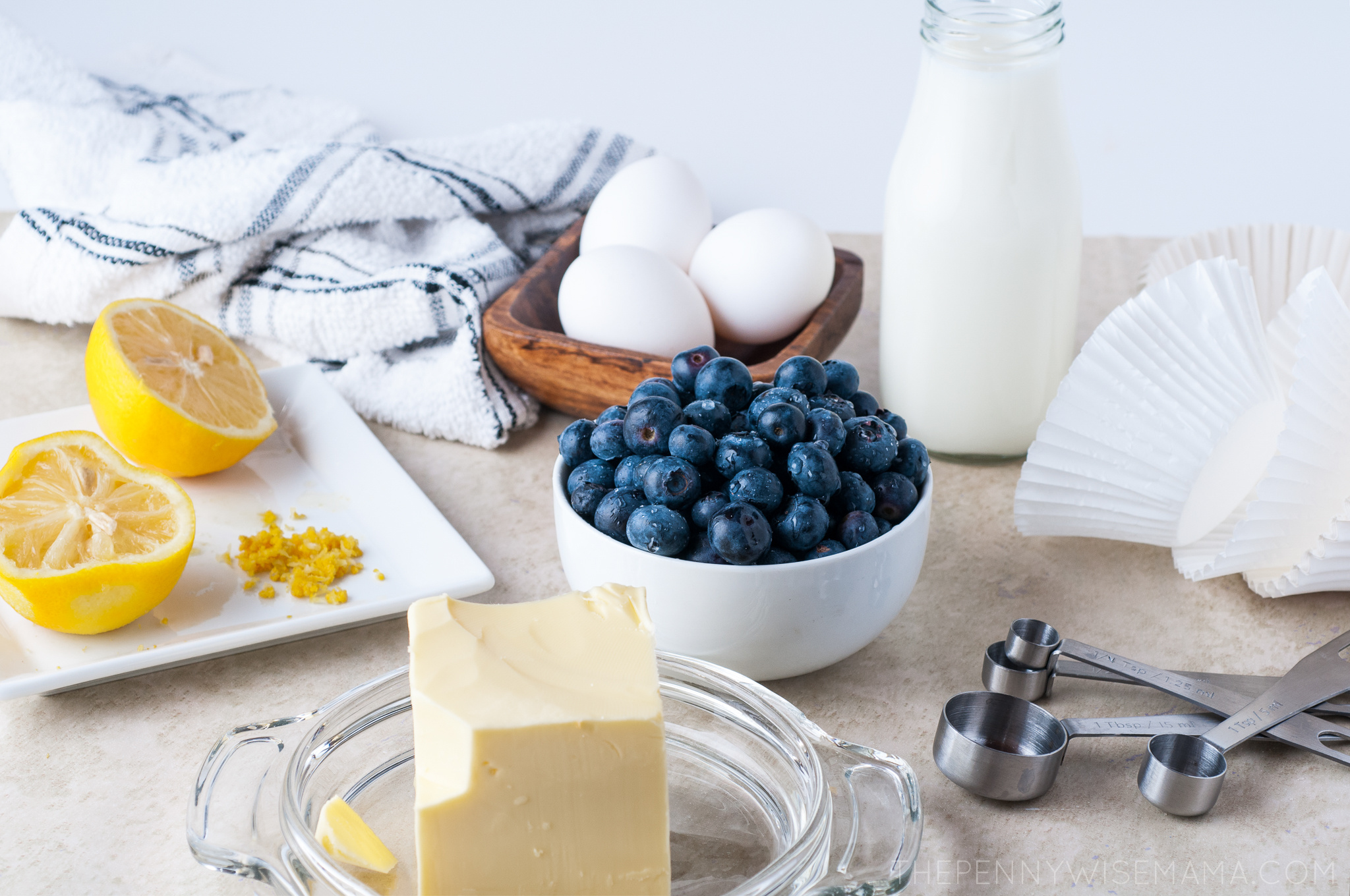 Now let's get started! After preheating your oven to 375 degrees, line your muffin tin with jumbo liners.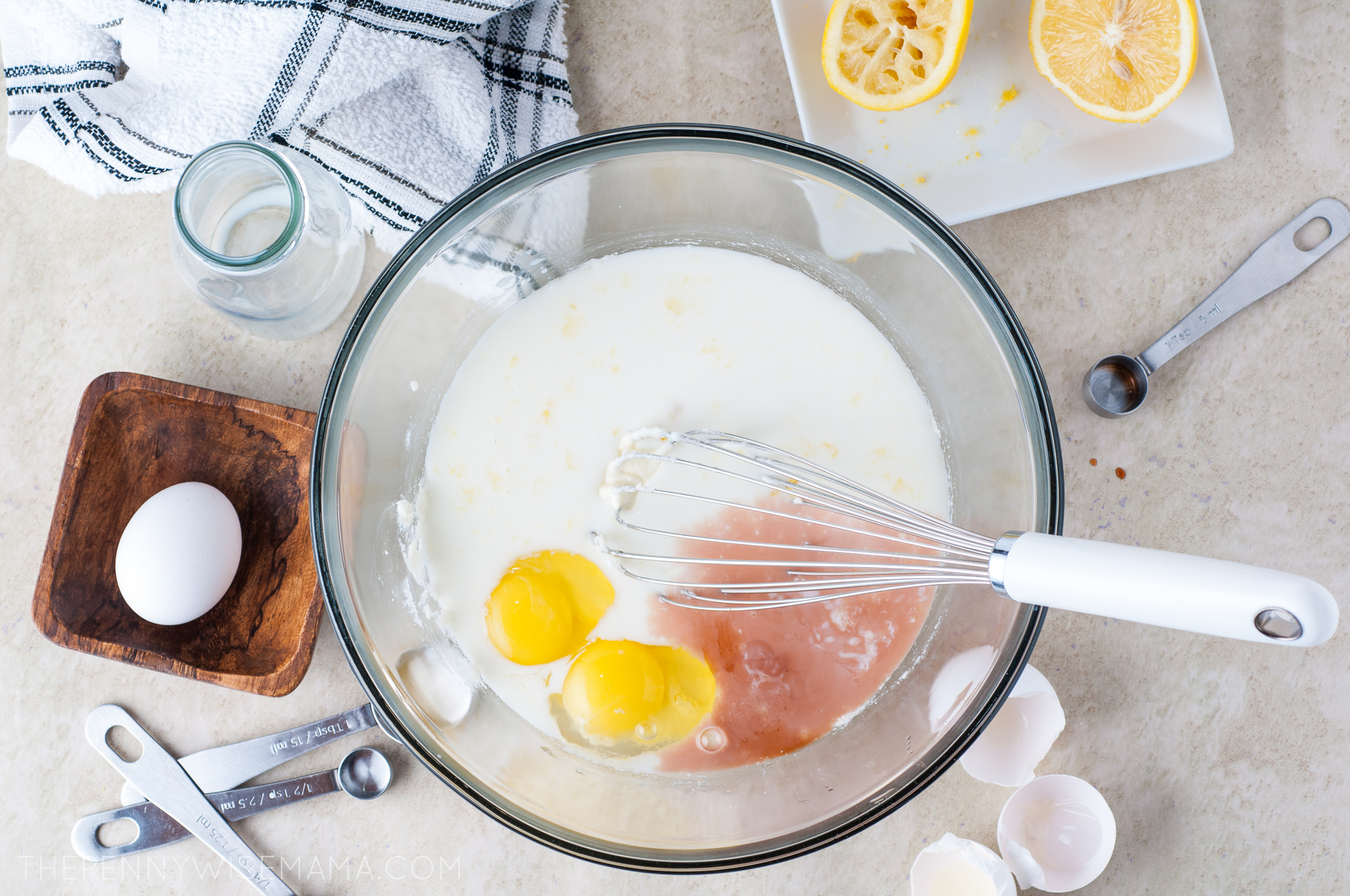 In a large bowl, whisk together butter and sugar until light and fluffy. Add lemon juice, lemon zest, eggs, vanilla, and milk and then whisk to combine.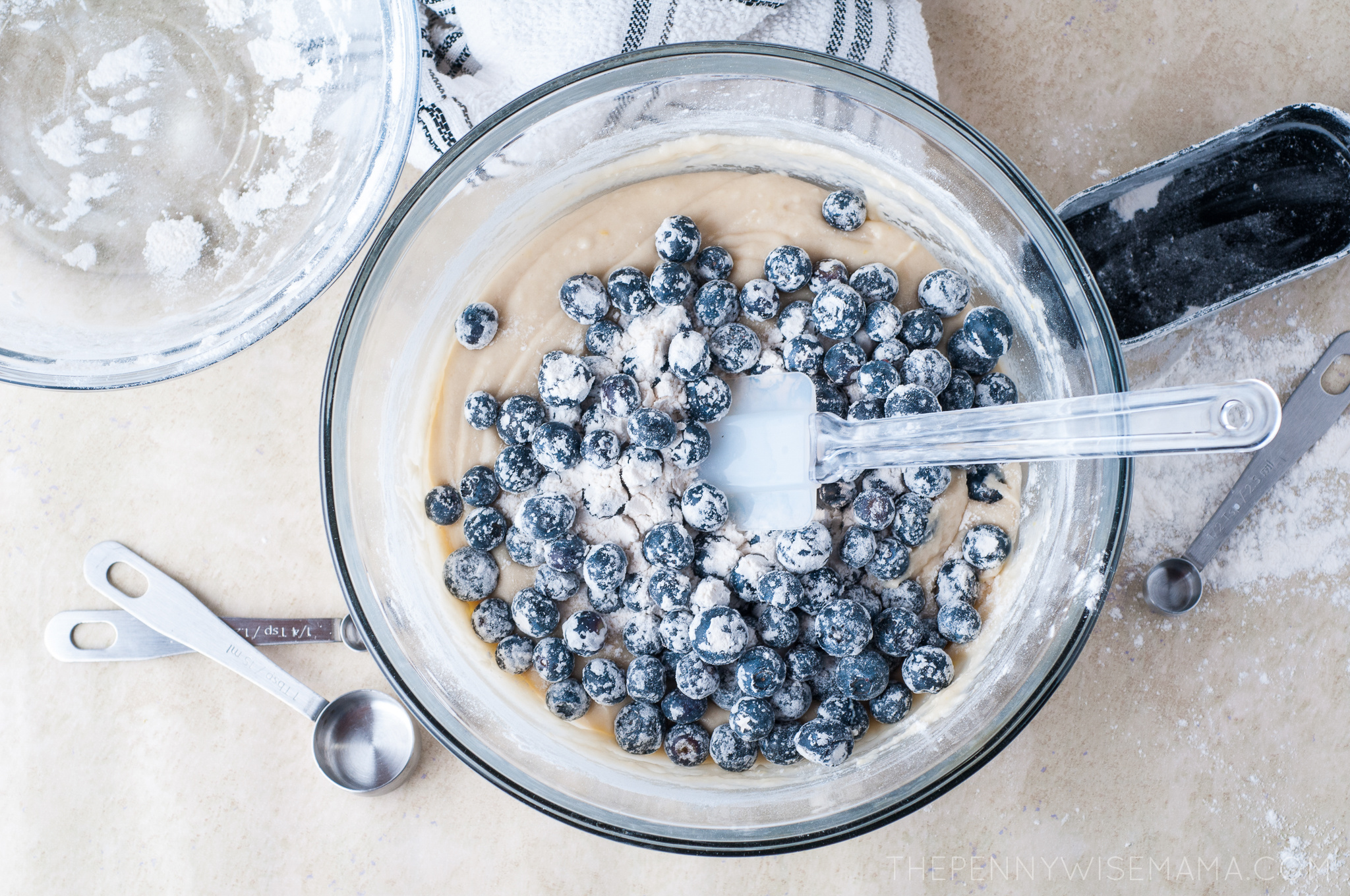 In a small mixing bowl, combine flour, baking powder, baking soda, and salt. Add into batter reserving a small amount to toss with blueberries and stir until just combined. Toss blueberries in the reserved flour and gently fold them into the batter.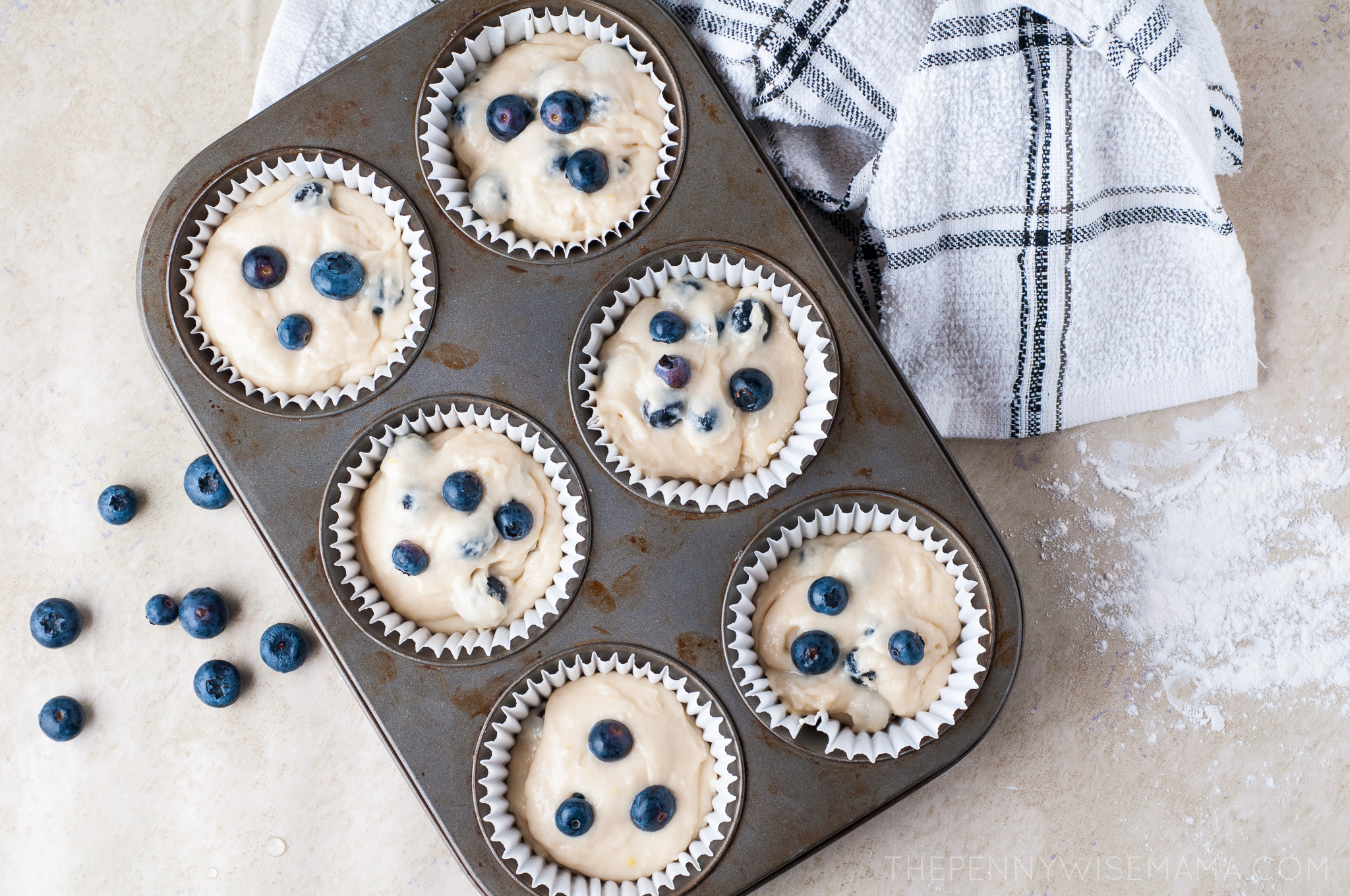 Spoon batter evenly into muffin liners. Place a few extra blueberries on top of each muffin.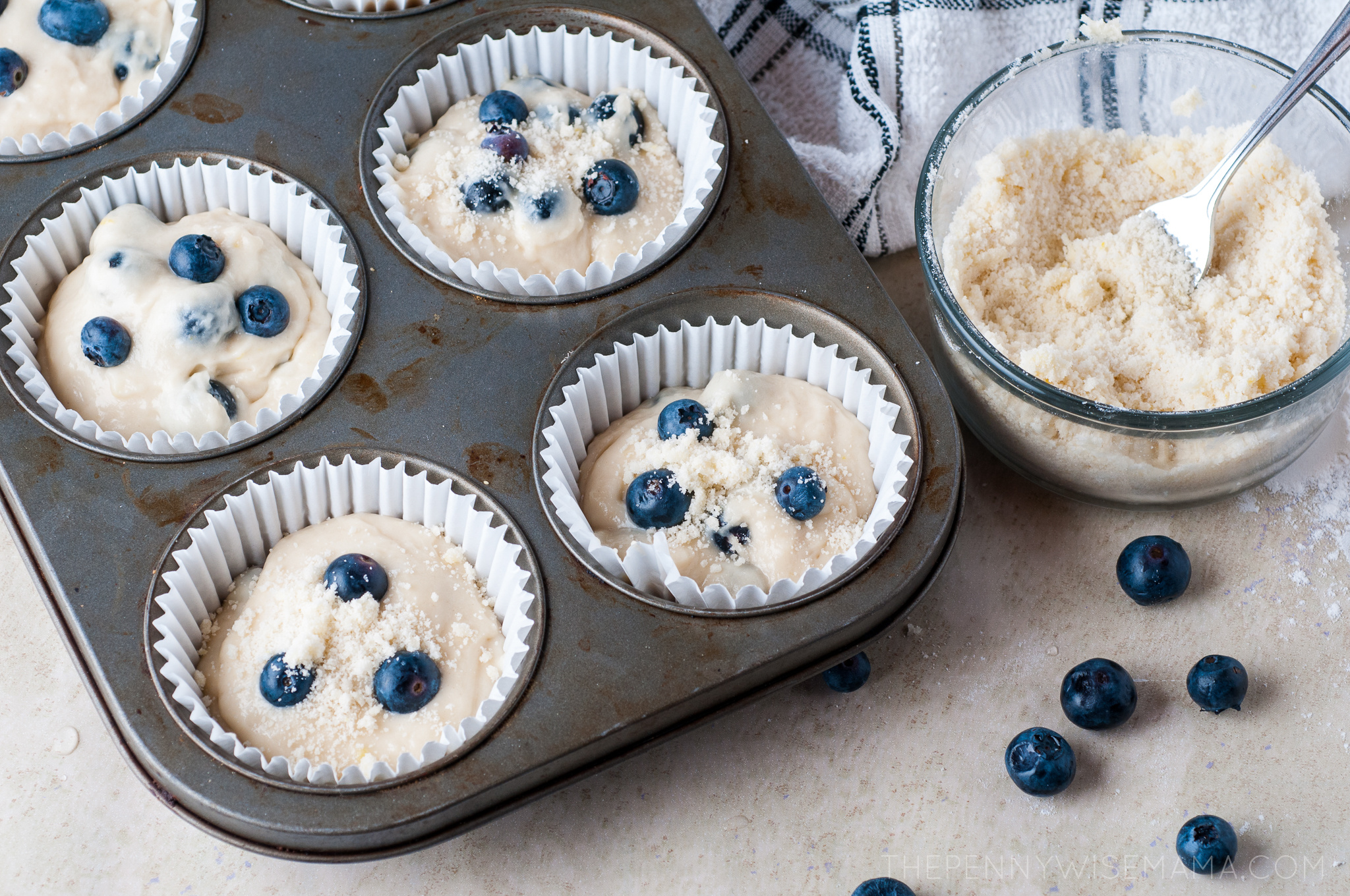 Combine topping ingredients in a small bowl using a fork until crumbly. Sprinkle a little bit of topping on each muffin.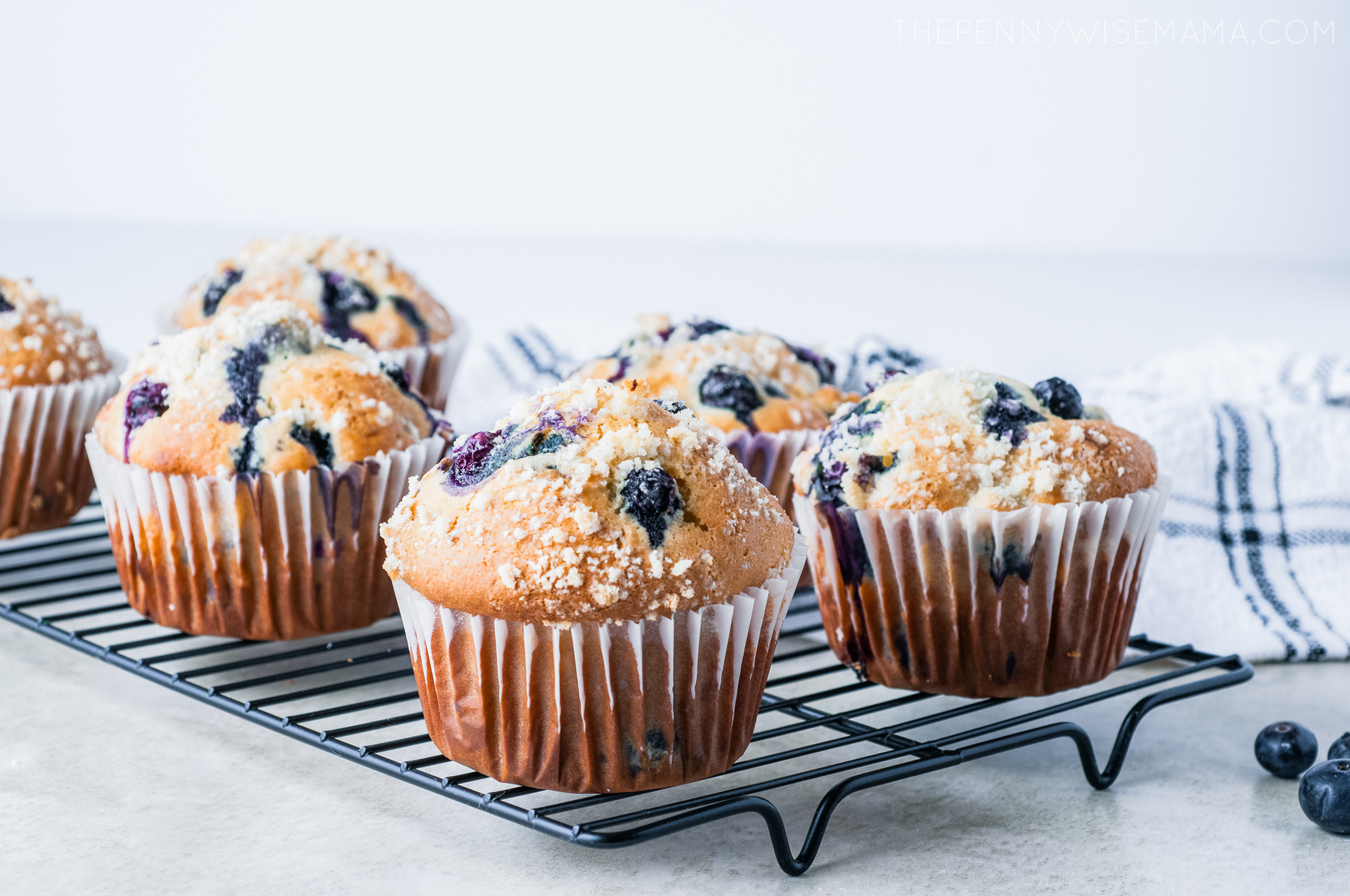 Bake until tops are golden and a toothpick inserted into the middle of a muffin comes out clean. Transfer to a cooling rack and serve warm with your favorite beverage.
Can I Use Frozen Blueberries?
You can use frozen blueberries in this recipe but I don't recommend it. Fresh blueberries have more flavor and they also hold their shape better when you bake them.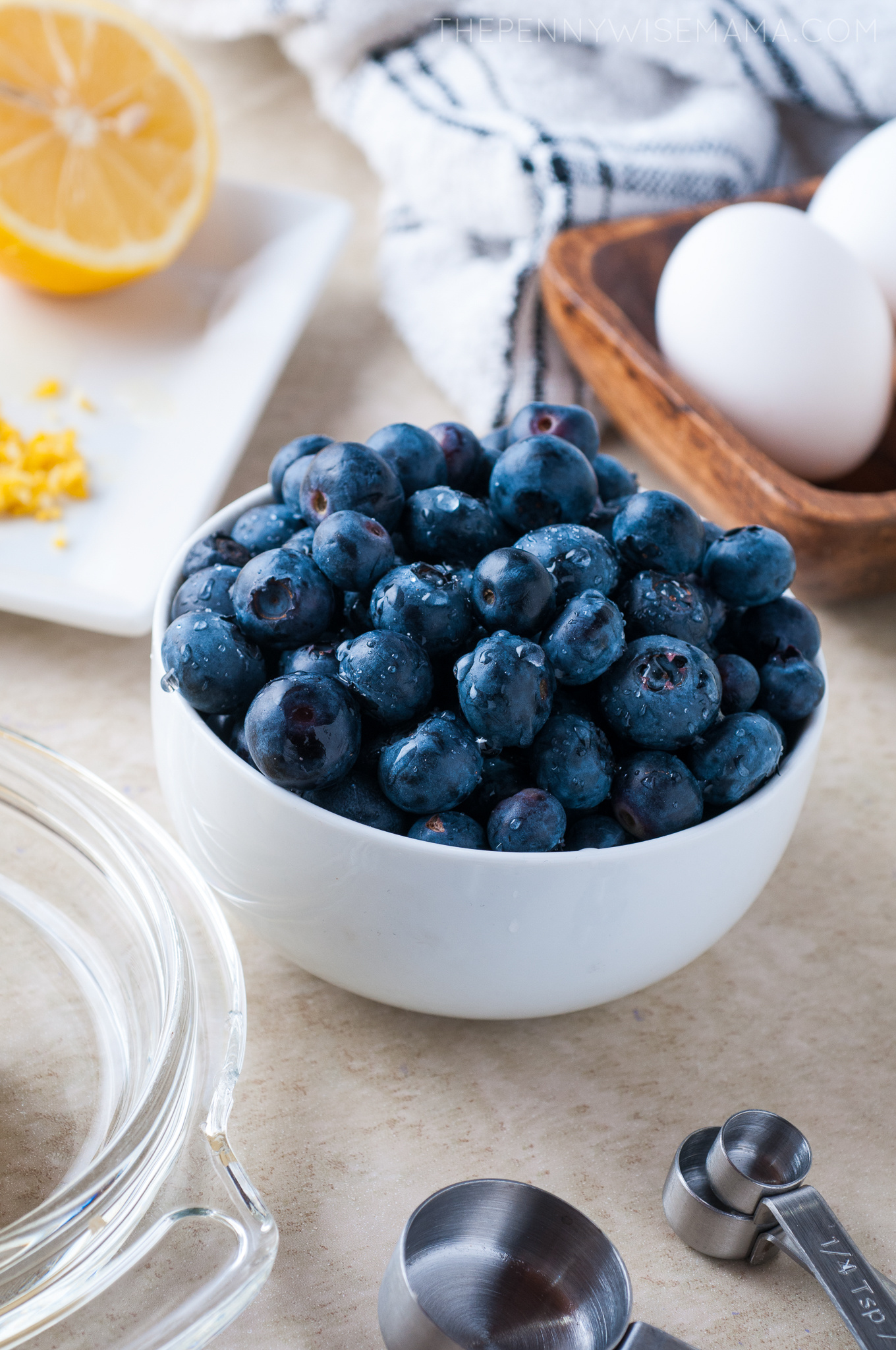 Can I Use a Regular Muffin Tin?
The recipe calls for baking the muffins in a jumbo muffin tin, which will give you large bakery-style muffins. If you are feeding a crowd, you can use a 12 cup regular muffin tin to double the recipe. The muffins will be smaller but they will feed more people.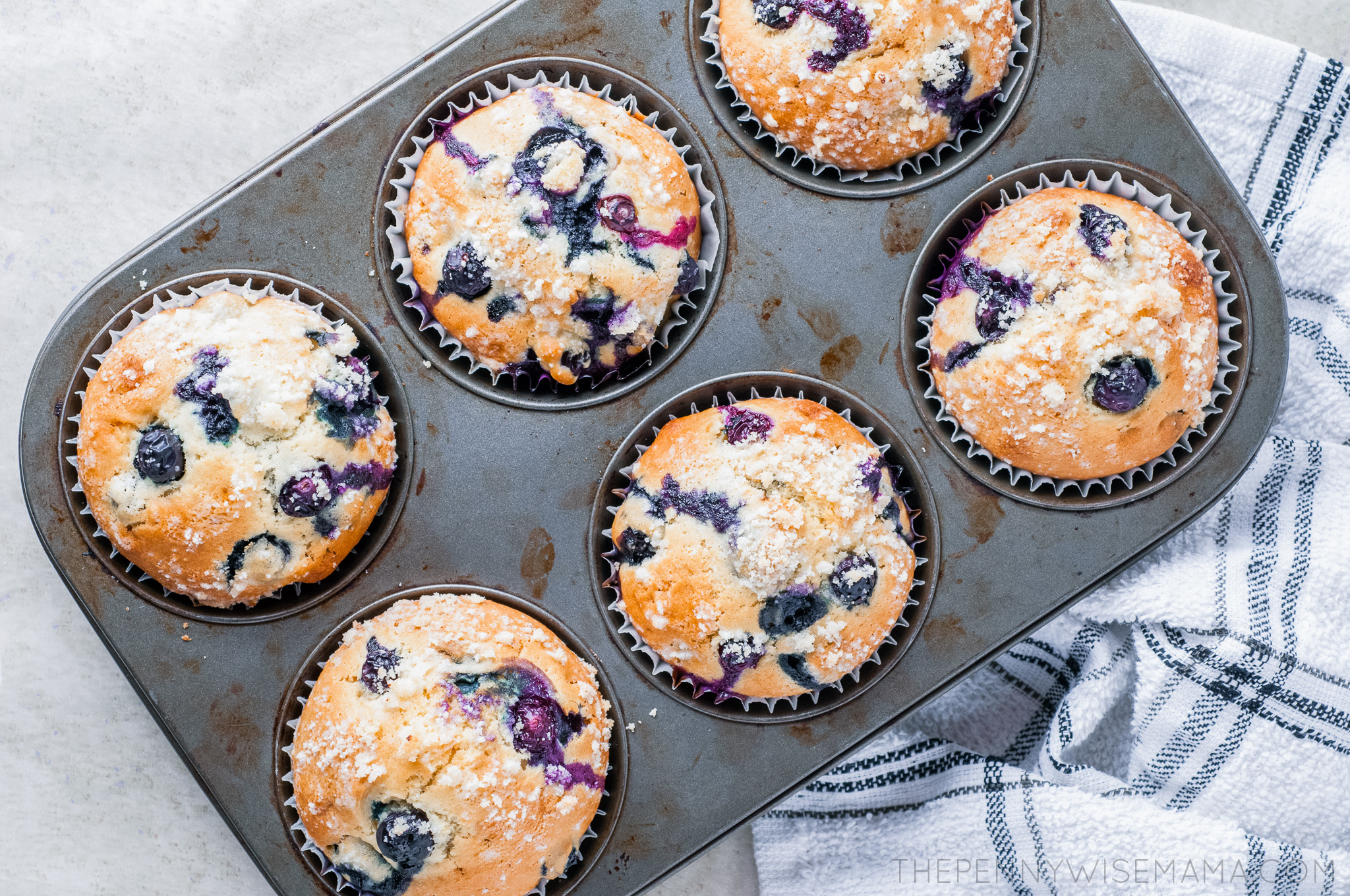 How to Store Lemon Blueberry Muffins
If the muffins aren't gobbled up right away, store them in an airtight container at room temperature for up to 4 days or in the refrigerator for up to 2 weeks.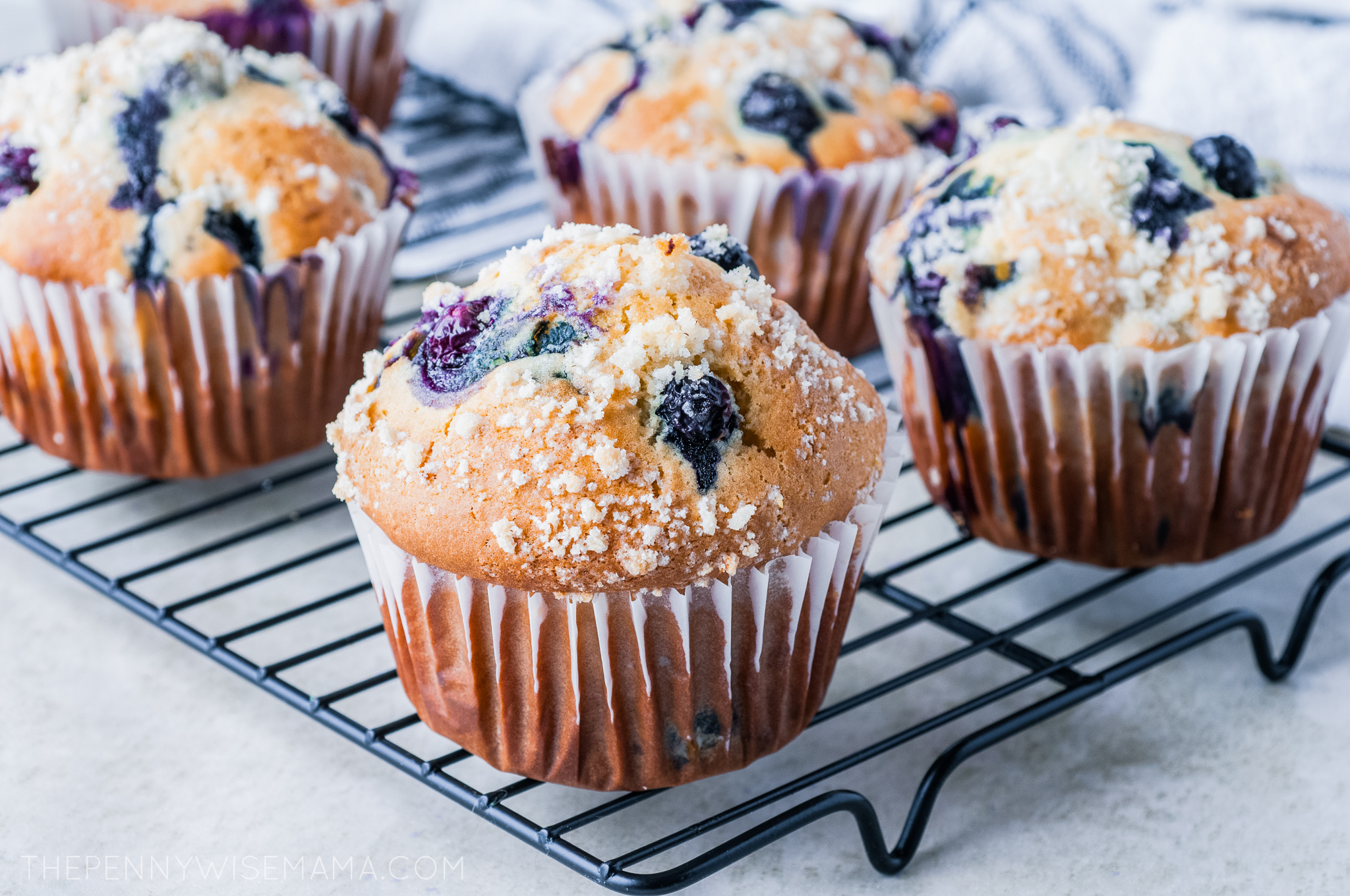 I hope you enjoy these muffins as much as my family does. They are usually gone in a flash around here, so I recommend making a double batch. Also, don't forget to load offers to your Ibotta app to earn cash back on your groceries and more!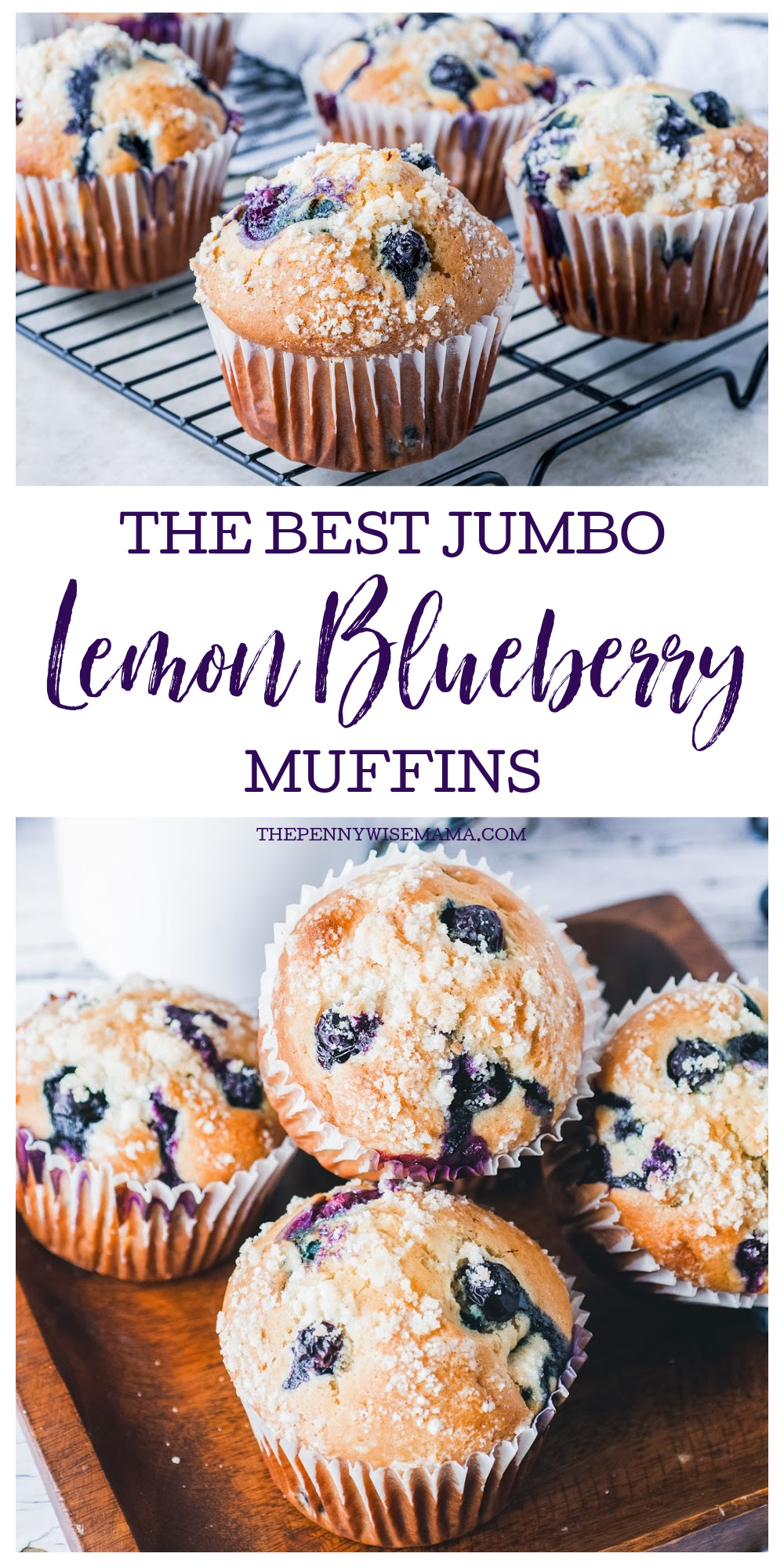 Looking for more easy muffin recipes? Try my Best Pumpkin Muffins Recipe or Coconut Pumpkin Muffins with White Chocolate Glaze!
This post is sponsored by Ibotta. All opinions expressed in this post are my own.