Easter is right around the corner, which means it's time to make some fun Easter-themed treats!
This Easter Bunny Chow is so yummy and the pastel colors make it a pretty treat for all of your Easter and spring celebrations.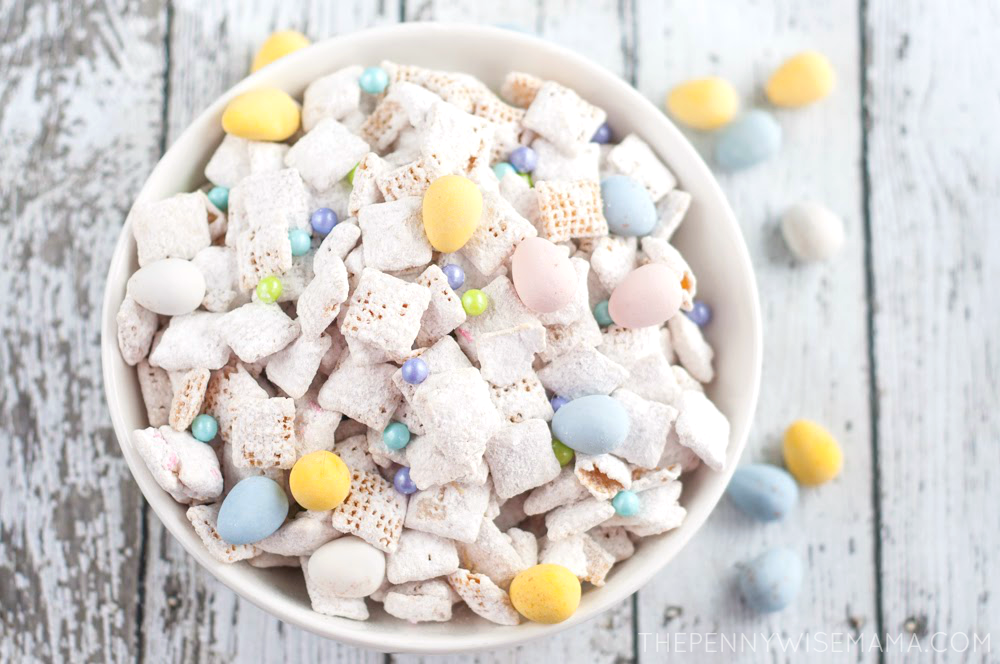 As a busy mom, I'm all about making quick and easy treats and that is why I love making Puppy Chow/Muddy Buddies. It only takes about 15 minutes to make and you can customize it for any holiday.
My Reindeer Chow is always a huge hit over the holidays, so I thought it would be fun to make it with pastel colors for Easter.
Cadbury Easter Candy Coated Mini Eggs, 10-Ounce (Pack of 4)
Wilton 710-956 Spring Nonpareils Bottle, 5-Ounce
This recipe is very similar to the original Chex Muddy Buddies recipe, however, instead of using semisweet chocolate chips, you use white chocolate chips and you don't use any peanut butter or butter.
To make it perfect for Easter and/or spring, you'll also want to add in some Cadbury Mini Eggs and pastel nonpareils or sprinkles!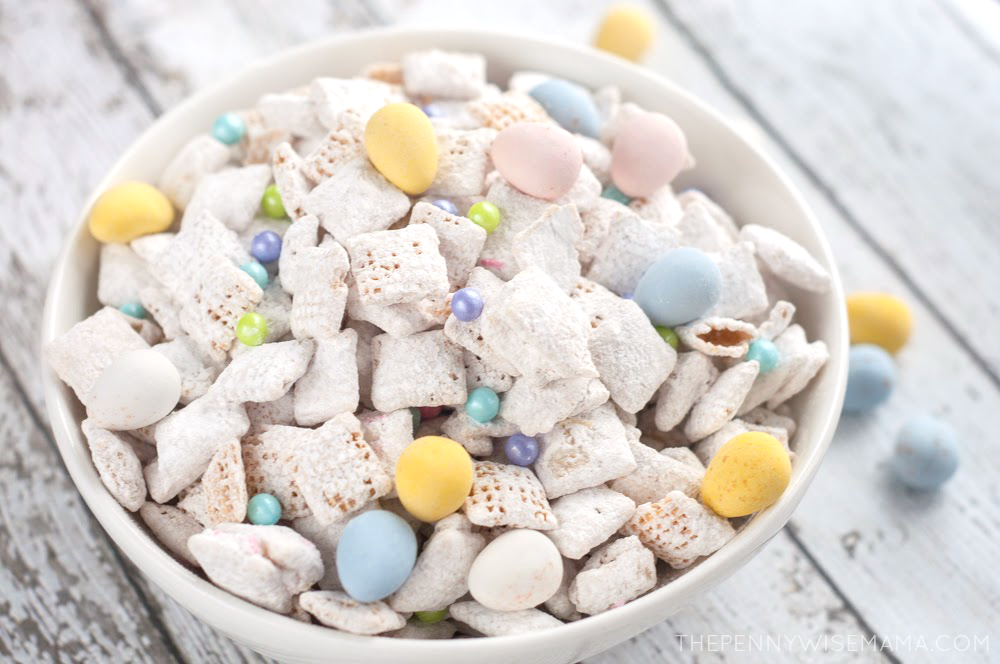 This recipe is a family favorite and it also makes a great homemade gift for a teacher or friend.
Simply pour a couple of cups in a cellophane gift bag or mason jar and tie it with a pretty ribbon. So fun and easy!