Looking for a low carb pizza recipe that is quick and easy to prepare?
Look no further than this Keto Pizza recipe featuring a delicious homemade sauce and low carb "crust." Done in just 20 minutes, it's an easy keto-friendly recipe you'll want to make again and again. This post is sponsored by Dorot.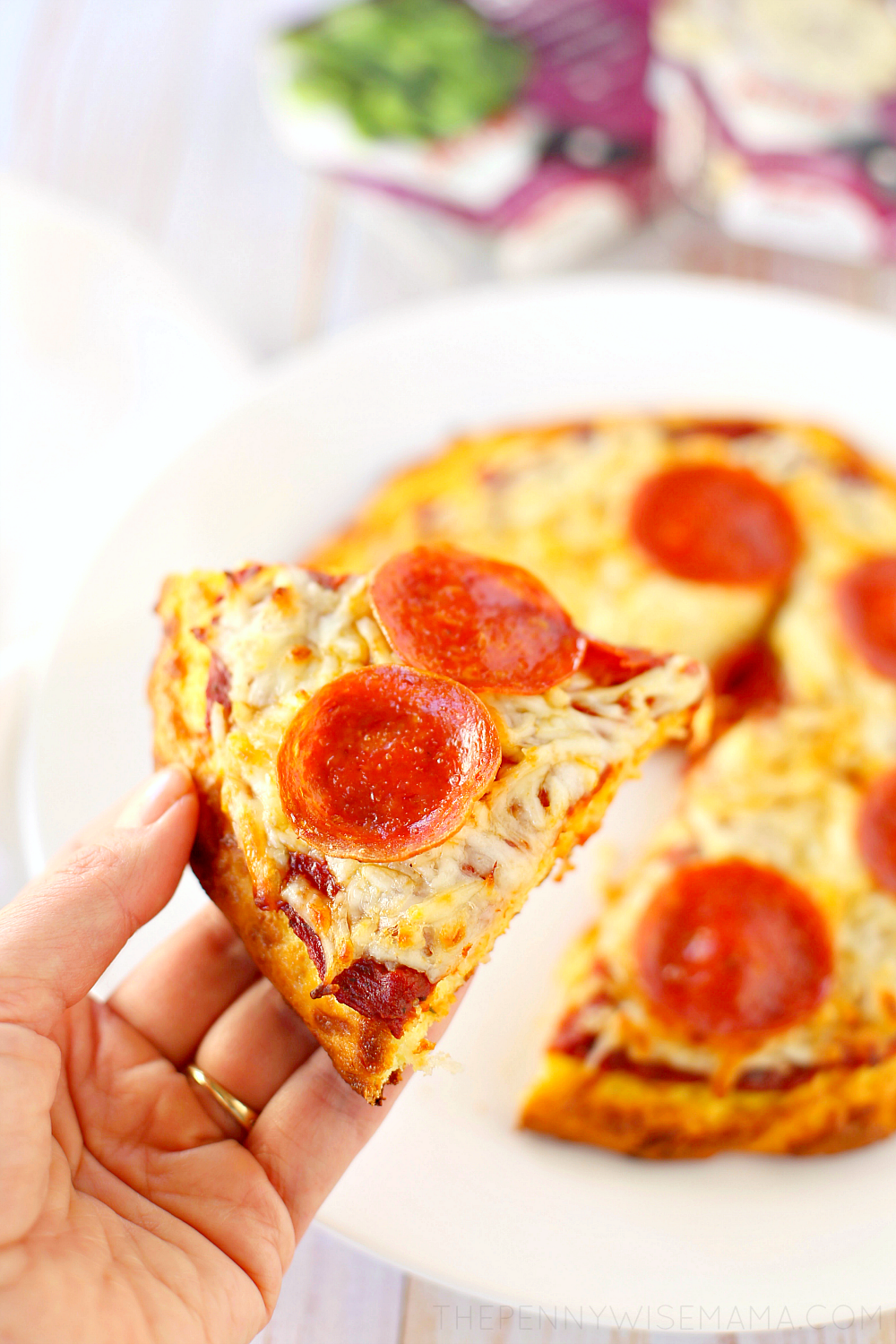 The one food I have missed most since starting the keto diet is pizza. Gooey cheese, crispy crust, tasty toppings…there's just so much to love about pizza.
But then there are all the carbs…which makes it off-limits while on keto.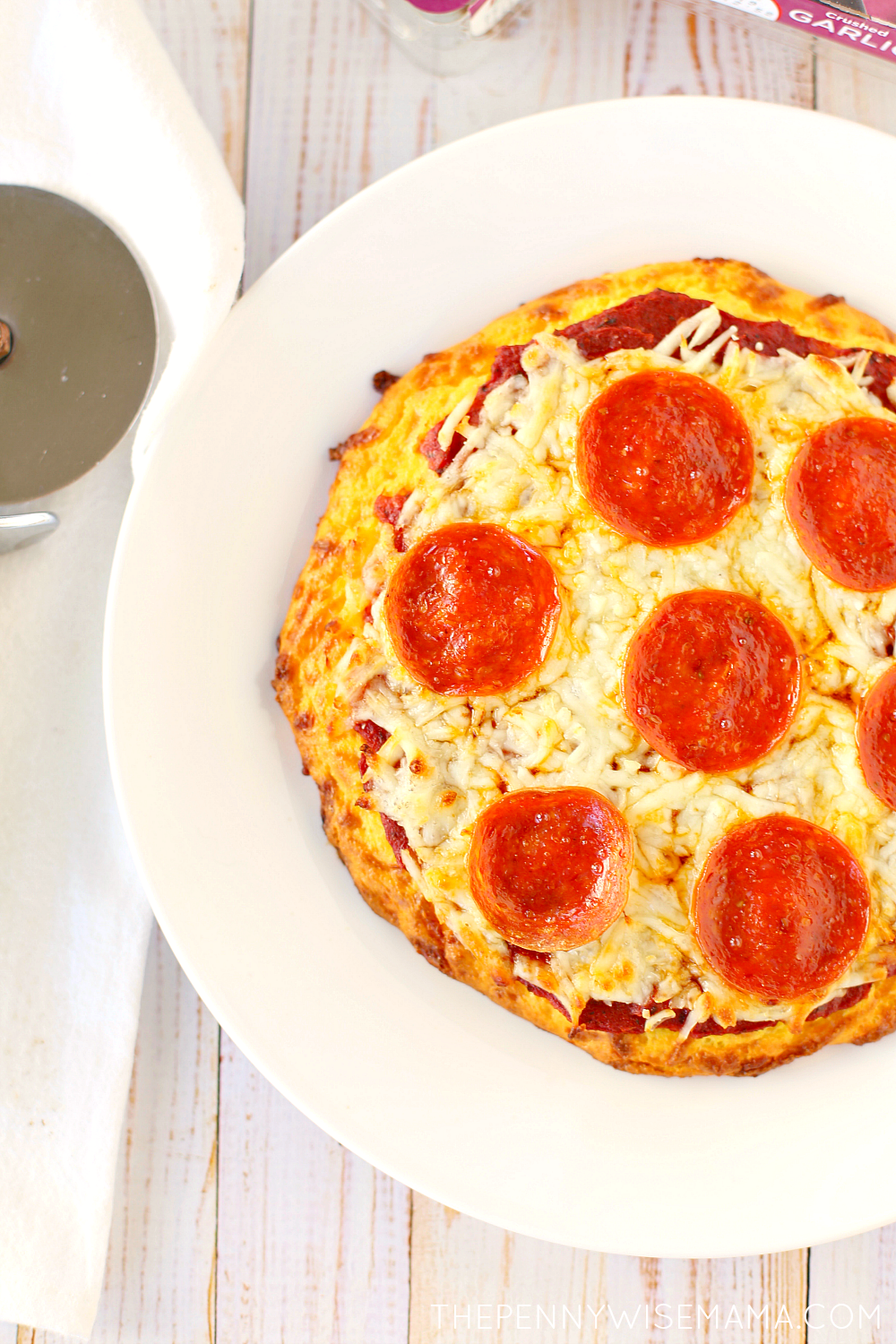 I've been craving pizza like crazy lately, so I decided that I had to come up with a low carb option or I might break down and eat a whole pizza…which would not be good.
After experimenting with a few different recipes, I think I found the perfect one. I'll be honest, it's not the same as traditional pizza, but it will definitely fill you up and satisfy your craving for pizza!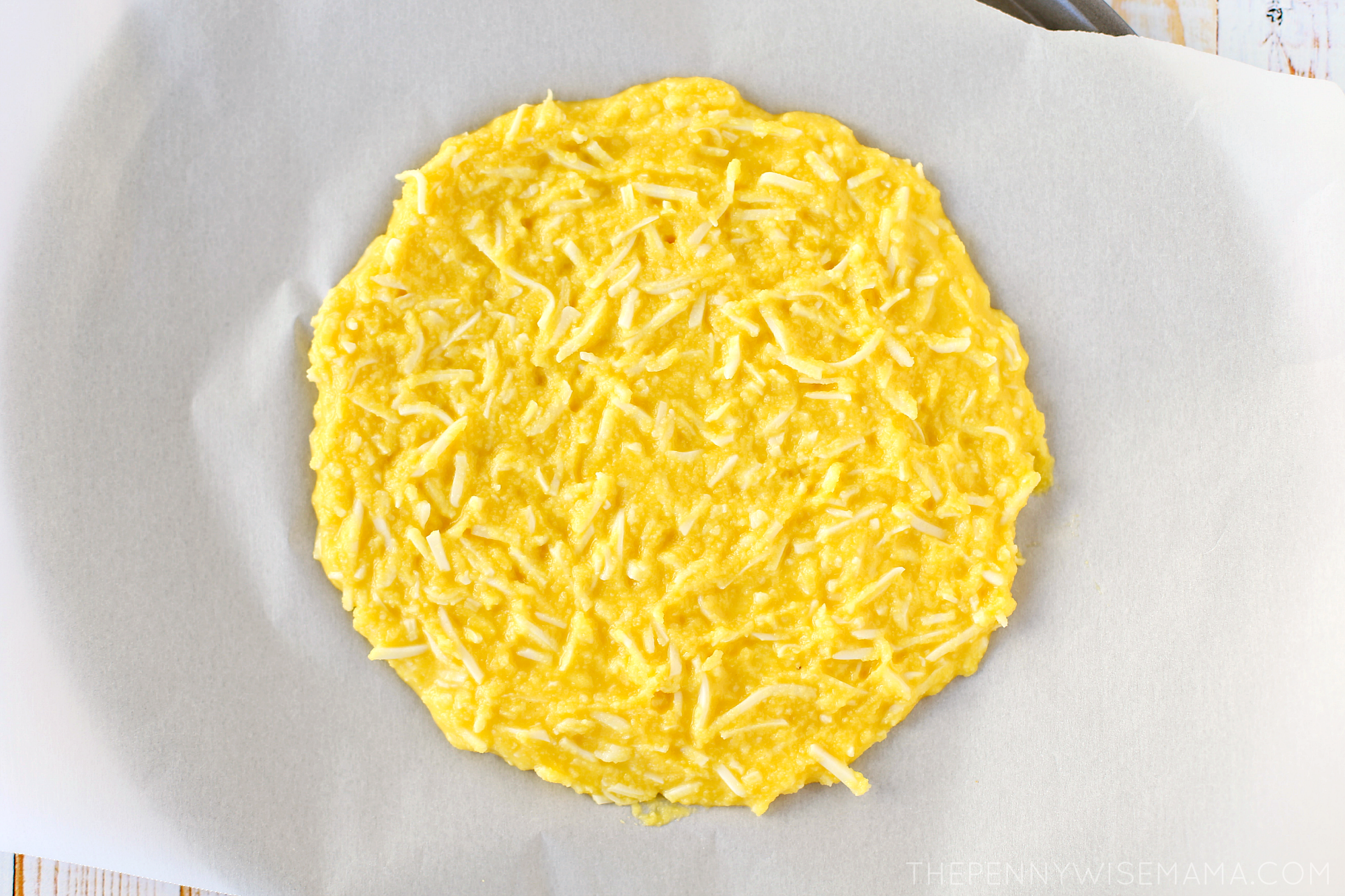 The crust is made out of a mixture of eggs, mozzarella cheese, and almond flour (coconut flour works too).
You simply mix it all up, spread it into a circle on a pan layered with parchment paper, and bake for 15 minutes or until golden.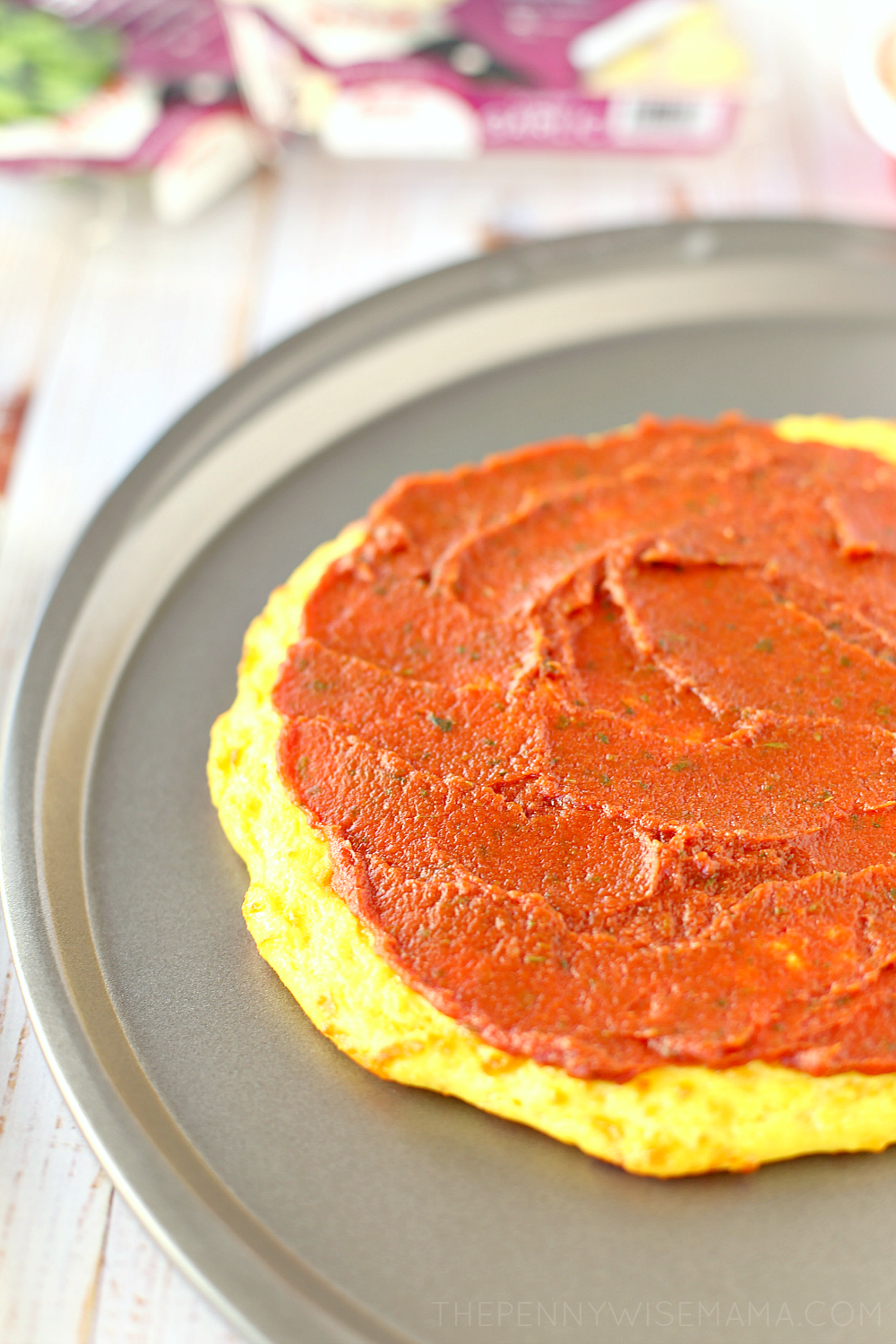 Then you remove the crust from the oven, add your sauce and toppings, and bake for an additional 5-7 minutes or until the cheese is melted. Easy peasy!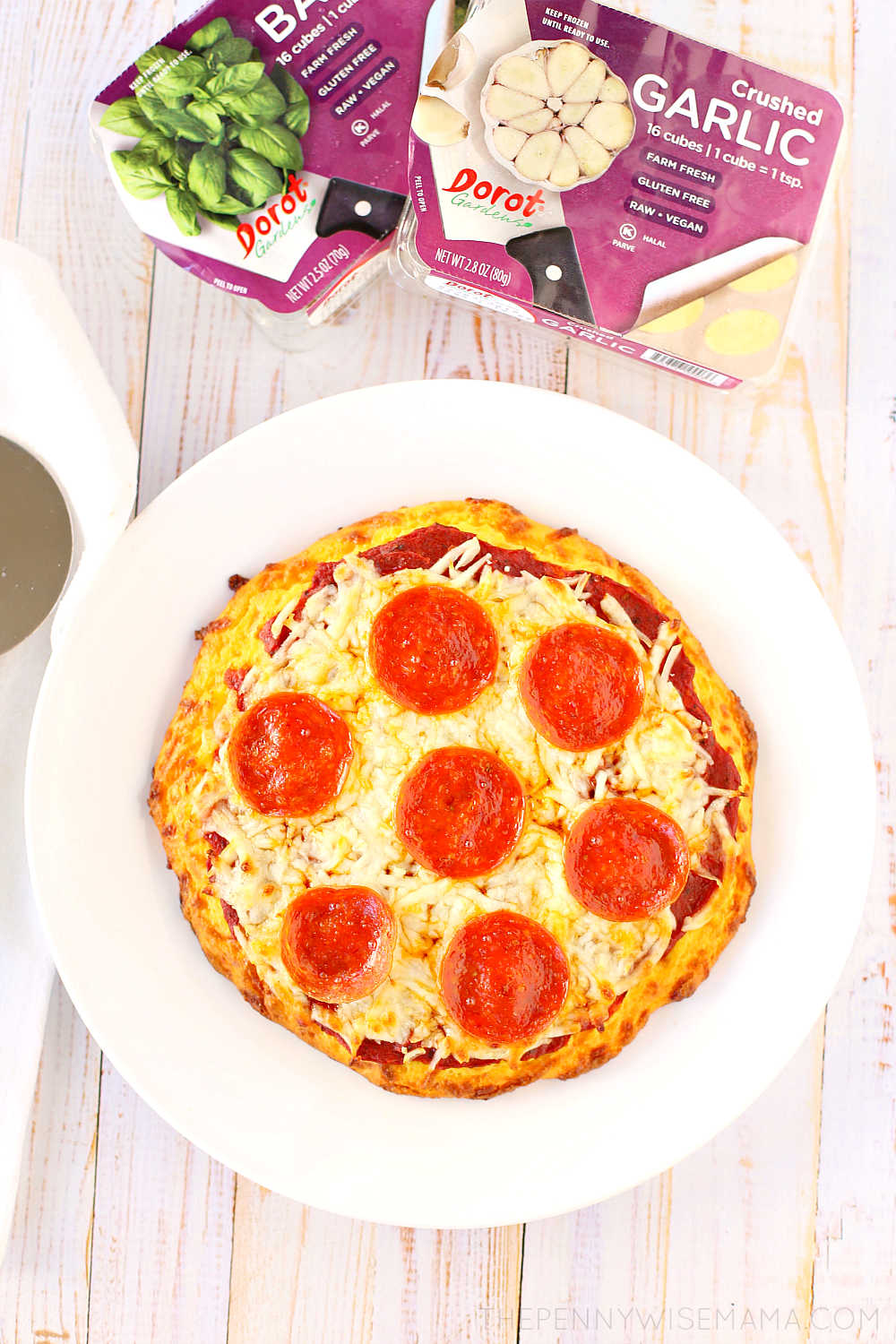 The secret to this pizza being so delicious is the homemade sauce. I used canned tomato paste and added Dorot Gardens Garlic and Basil to give it more flavor.
I love adding fresh herbs to my meals, but washing, chopping, and peeling them is messy and time consuming. Dorot Gardens makes it so much easier!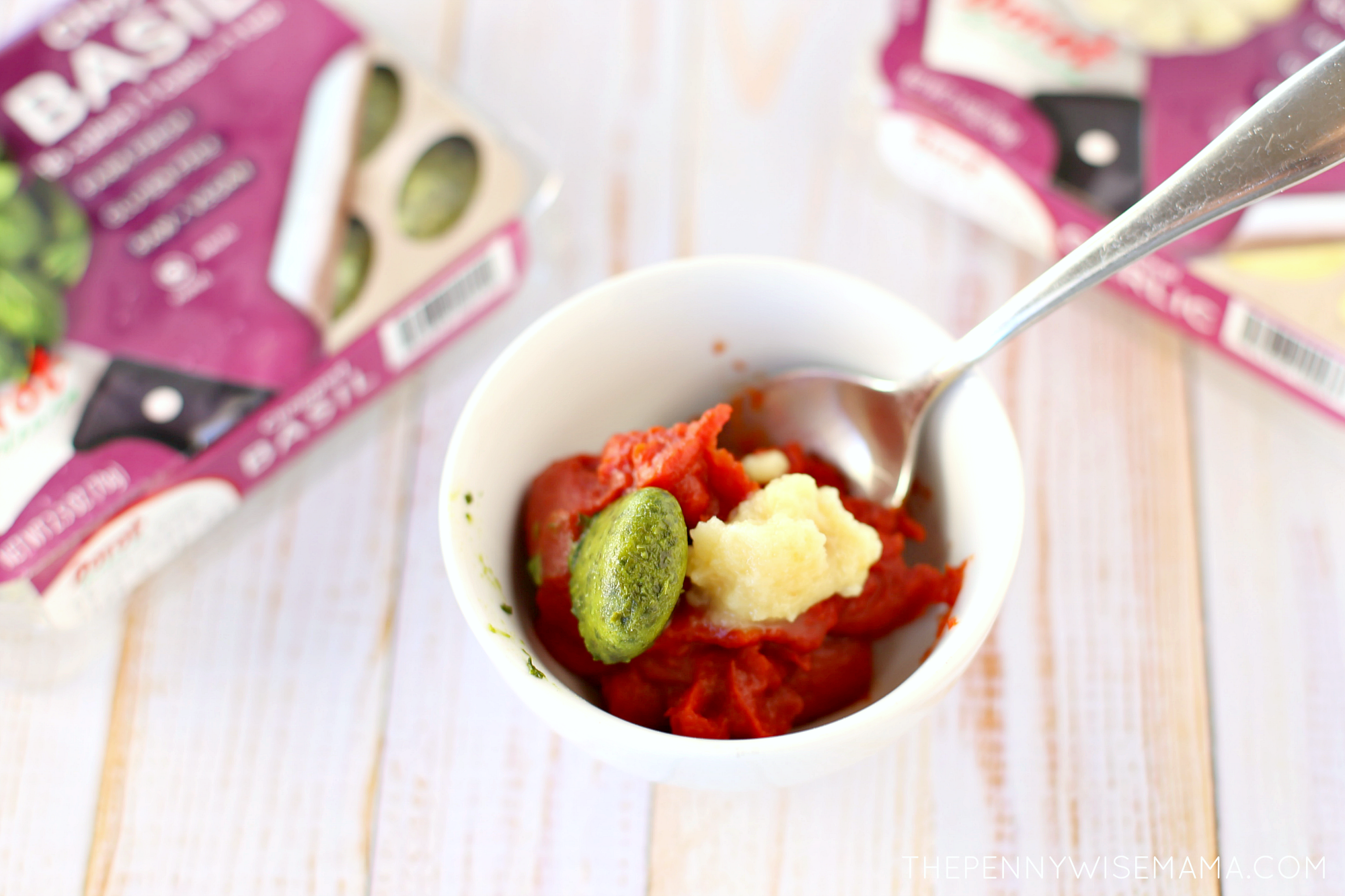 Dorot Gardens picks their herbs at peak freshness and then flash freezes them in convenient trays within 90 minutes of harvest.
The trays can be frozen for up to two years, which means you can have fresh garlic, onions, and herbs year-round. You have all the benefits of fresh herbs, without all the work and all the waste.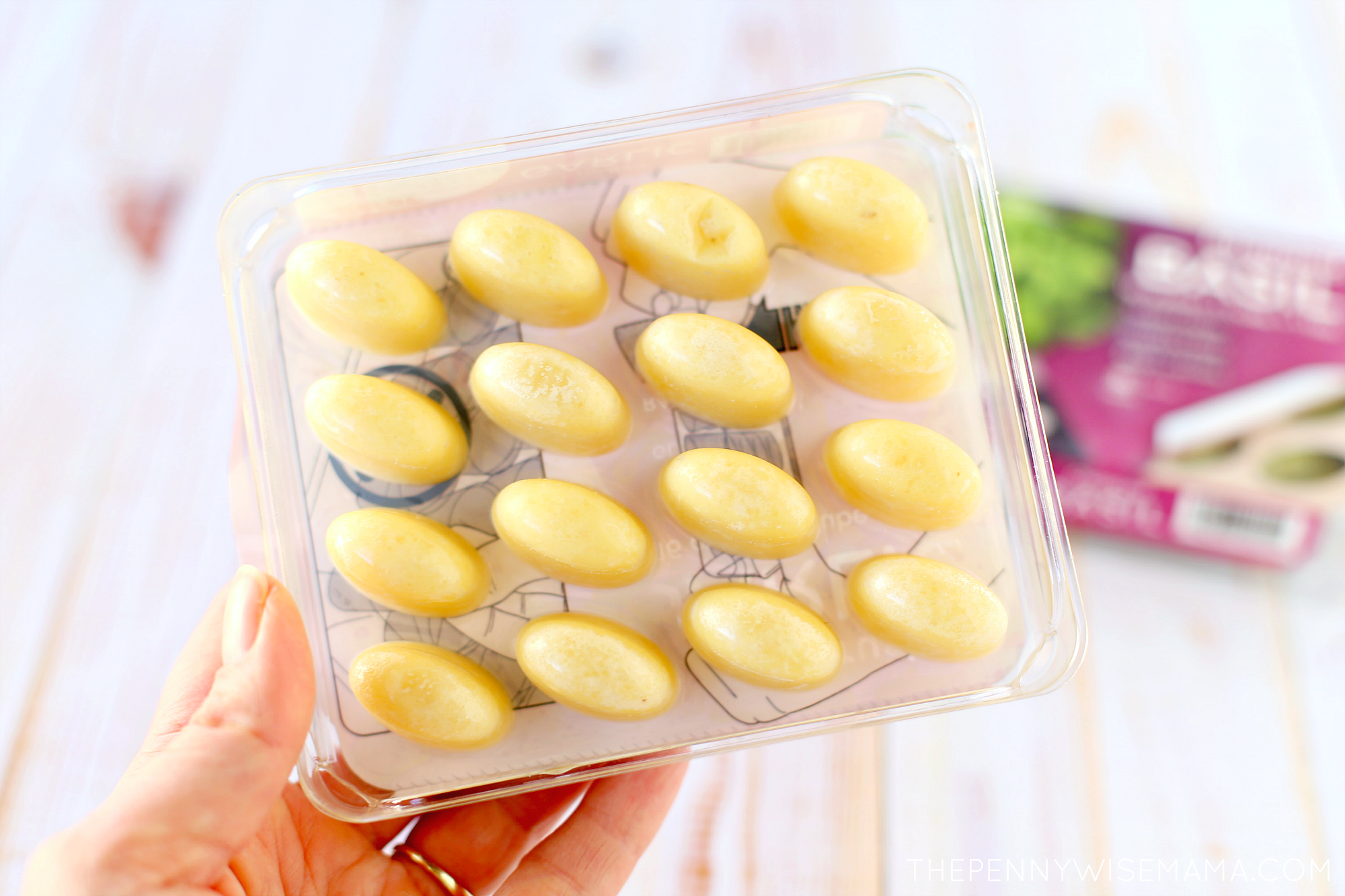 It's so easy to pop the cubes out and add them to marinades, sauces and drinks. And since one cube is equal to one teaspoon, it's really easy to add the perfect amount to recipes.
They are perfect for adding more flavor to all of your keto recipes, and the best part is they have little to no carbs!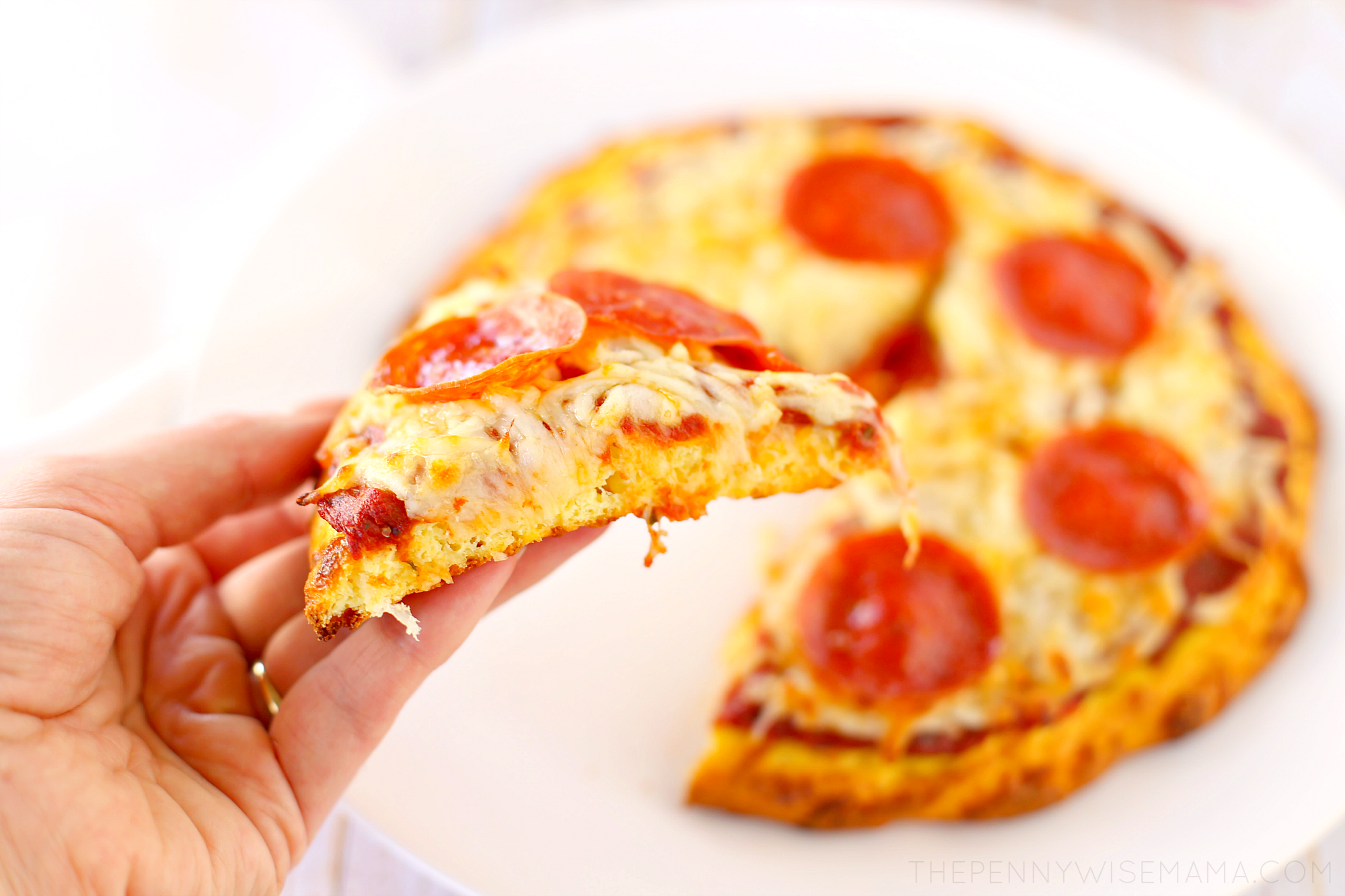 This Keto Pizza recipe is sure to hit the spot if you are on a low carb diet! It's cheesy, full of flavor, and best of all filling. The crust is denser than traditional pizza, so you don't have to eat as much to feel full.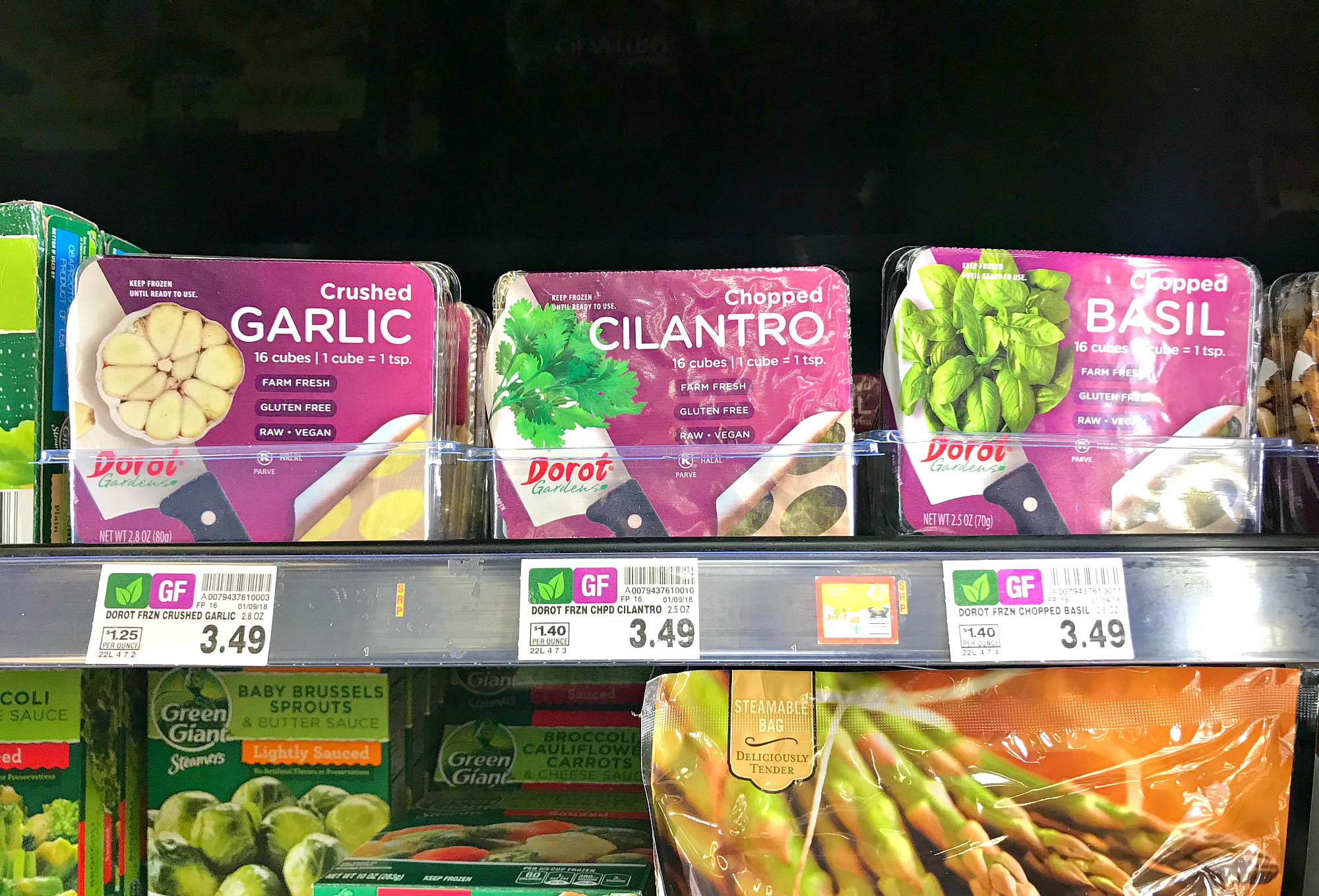 You can find Dorot Gardens in the frozen vegetable section Kroger. Click here to grab a coupon to save on your purchase and to find a Dorot retailer near you!
This recipe feeds two, but can easily be doubled to feed four. Try it out and let me know what you think!
Looking for more great pizza recipes? Try this French Bread Pizza recipe or this Easy Homemade Pizza Rolls recipe!
Want to save this recipe for later? Hover over the image below and click the Pinterest icon to save it to one of your boards.