I can't believe Valentine's Day is next week! I know many people view the holiday as a little cliché, but I still think it is fun, especially for the kids. They always enjoy celebrating at school with parties, food and valentines. With three kids, however, it can get a little expensive to buy valentines and treats for the whole class, plus food for the parties. I usually try to make most of it myself and then buy the rest of what we need from mySupermarket.com, my favorite place to shop online for household essentials at affordable prices.

Awhile back I shared how mySupermarket is a new kind of shopping experience that enables consumers to shop for the best price for groceries and everyday essentials from major online retailers all in one place. If you are familiar with Kayak.com, the concept is very familiar. You simply search the site for whatever household essentials you are looking for, and the site sorts the items based on where you will find the best deal. In return, the site can help you save 20% on your weekly shopping bill!

Whether you are shopping for Valentine's Day or any other holiday, saving time and money is invaluable. From party decor, to costume essentials and unlimited candy options, mySupermarket allows shoppers to split their carts across eight separate stores (Target, Walmart, Walgreens, Costco, Soap.com, Drugstore.com Amazon and Diapers.com), to find the best prices on each item they need for their customized event, all from the comfort of their home. With super fast shipping, you can shop today and have your products in just a few days!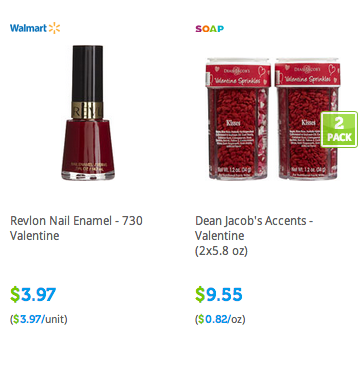 mySupermarket.com has a wide variety of Valentine's products to choose from such as candy, valentines, disposable party supplies, and baking goods.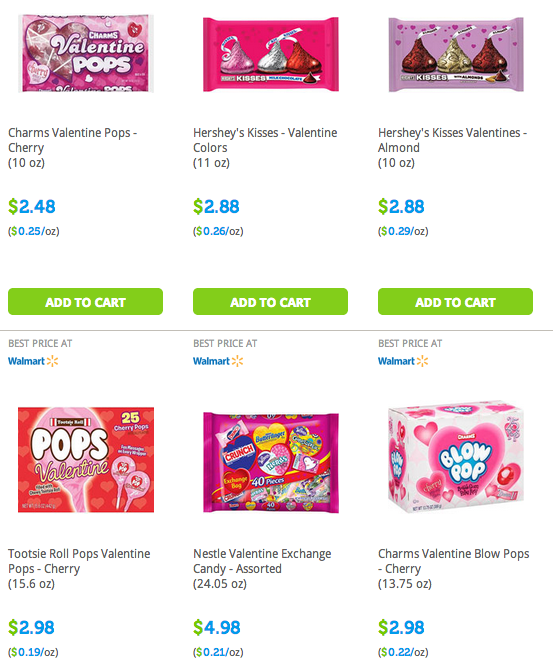 If you're doing any last minute Valentine's Day shopping, I would encourage you to check out mySupermarket.com. The unique shopping experience not only allows you to shop hundreds of products in one place, it also saves you money!