I am a member of the Collective Bias® Social Fabric® Community. This shop has been compensated as part of a social shopper insights study for Collective Bias® and Tyson #cbias #SocialFabric. All opinions, ideas, and photos are my own.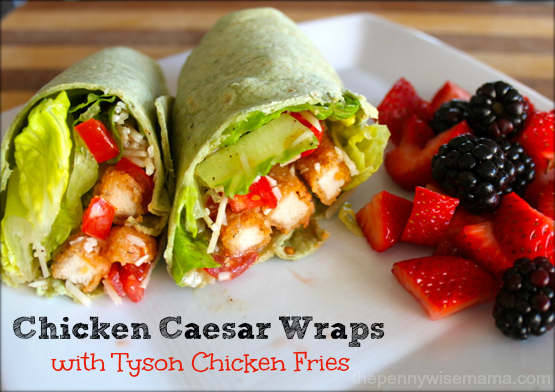 I am always looking for quick and easy meal options for my busy family. Between my husband's long hours at work and my son's sports and other activities, we are always on-the-go. While I prefer to cook my meals from scratch, the reality is sometimes there just isn't time. I still want my kids to eat healthy, so I try to make sure that they eat a balanced diet even when the meals are on-the-go. The problem is the kids get tired of eating the same old things.
That's why we were excited to learn that Tyson has come out with a new product called Tyson Chicken Fries. My kids love chicken nuggets and french fries (what kid doesn't?), so I decided it would be fun to pick some up to try out. I figured that the kids would enjoy them and they would be great for quick and easy meals.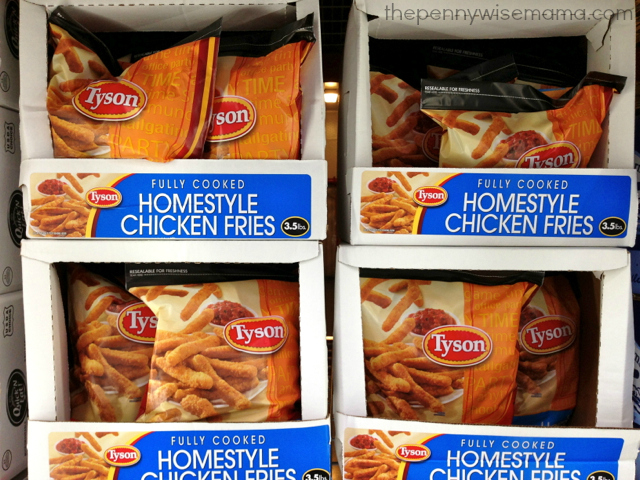 The other day the kids and I headed to Sam's to get our weekly groceries, as well as Tyson Chicken Fries. I knew the kids would be content eating them plain with some dipping sauce, but I also wanted to try them out in our favorite chicken caesar wraps, so I made sure to get everything we needed to make the wraps as well. Check out my Google+ album to see all the pictures and insights from my shopping trip.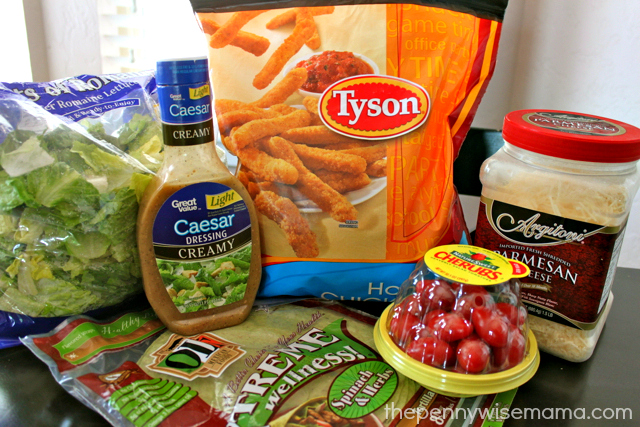 My version of Chicken Caesar Wraps is super easy to make. I use spinach and herb tortillas, romaine lettuce, light caesar dressing, fresh grated parmesan cheese, and of course chicken. We usually use grilled chicken, but that takes time. That's where the Tyson Chicken Fries come in handy. They only need to be microwaved for 1 minute and then they are ready to eat! Talk about fast! We made our wraps for lunch yesterday and they only took a few minutes total to put together. The whole family loved them!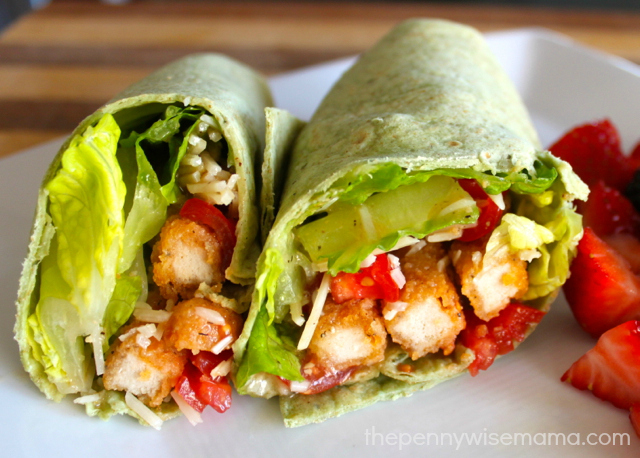 To make the wraps, simply take a spinach and herb tortilla and add romaine lettuce, a few cooked Tyson Chicken Fries, a sprinkle of parmesan cheese, and top with light caesar dressing. Then roll up and enjoy! So easy and delicious!


If you are looking for quick and easy meal options, I would recommend trying out Tyson Chicken Fries. They are a great addition to salads, wraps, and sandwiches. They are even yummy by themselves with a little dipping sauce. Try them out and let me know how you incorporated them into your meal!
Want to WIN tickets to Six Flags? Make sure you "like" Club Tyson on Facebook where they will soon be announcing how to enter to win tickets for your next family vacation!