After my first child was born, I spent a lot of time taking pictures and videos of him. I created a scrapbook documenting his first year and I filled his baby book with milestones and special memories. He was my first-born and I wanted to remember every little thing he did.
Let's just say I wasn't as diligent about this with my twin girls. Sure, I had great intentions of documenting every little detail of their lives. We took pictures at the hospital and shortly after I bought each of them a baby book. I started to fill them out but somewhere along the way — I don't know when — maybe when I was too sleep deprived to care? Or maybe it was when they started to crawl and get into everything? Either way, I stopped writing everything down. I was just too busy chasing after three kids.
My twin girls are now five and one good thing is I have tons of photos and videos of them. The bad thing is most of them are stored away on the computer. I did print out a couple hundred of them about two years ago but I never put them in an album. Total #momfail.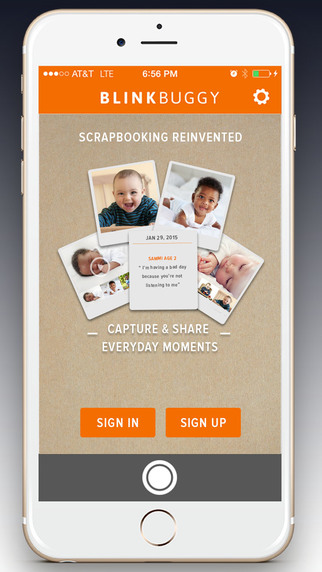 I have come to accept that the way I record my kids' milestones has changed. We live in a digital world that calls for an easier way to track our kids' special moments. Thankfully, Blinkbuggy understands this and has created an awesome app to help solve this problem!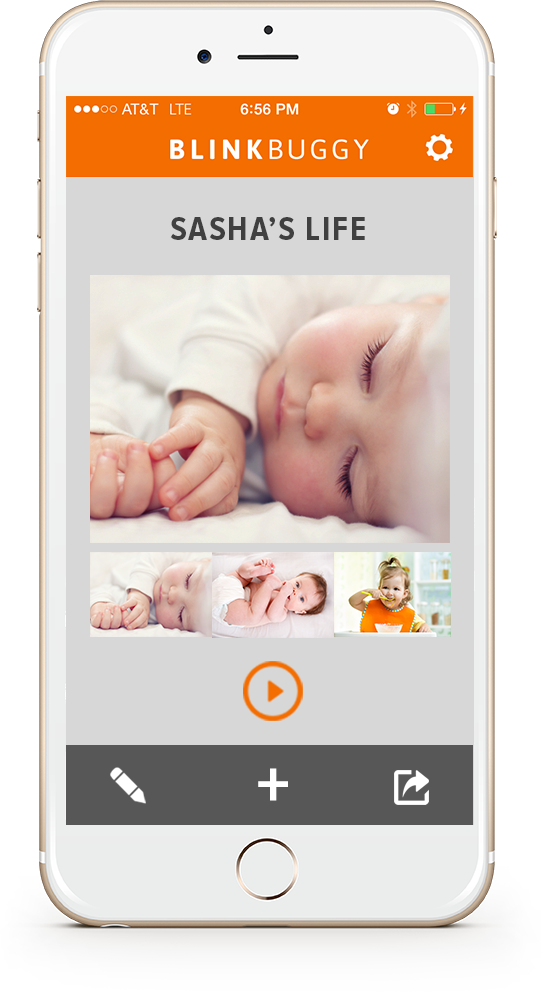 Blinkbuggy is a free mobile app and website that helps parents create a digital baby book. You can upload photos, notes, funny things your kids say, artwork and soon video. Considering most of us parents have smartphones attached to our hips, this is a fantastic way to record our kids' daily moments that we can look back on and treasure later. I only wish I had learned about it sooner!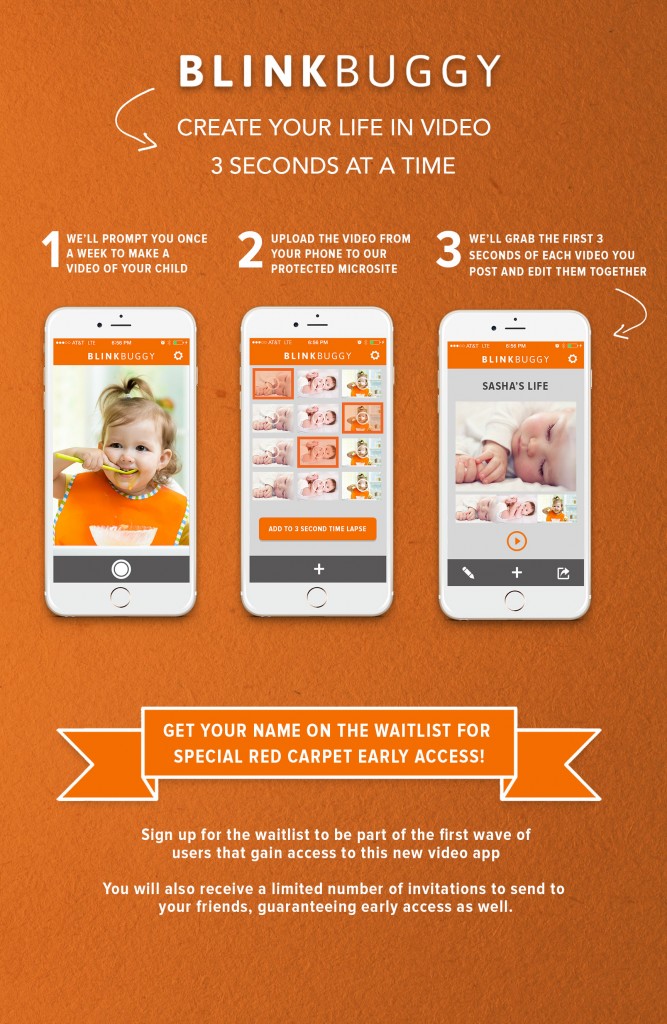 The Blinkbuggy video-mobile product hasn't launched quite yet so you can't play around with it, but it's going to be incredible and an automated way to create an amazing time-lapse video. To give you a sense of what we mean by time-lapse video, take a look at these this example:
How cool is that?! I can't wait to try it out!
Once the product is live, here is how it will work:
You register for the app.
Blinkbuggy will send you a nice reminder once a week to take and upload a video (that's all you have to do!).
Blinkbuggy will grab the first 3 seconds of each video and string those together week over week to automatically create your time-lapse.
Fill out this form to be added to the waitlist. You will receive special early access as soon as it launches!
This post is sponsored by Blinkbuggy. All opinions are my own.