There's so much to love about back-to-school season…new clothes and school supplies, meeting new friends, learning new things…the list goes on. Pretty much the only thing I dislike about it is having to label all of my kids' school supplies. My son is in middle school, so he doesn't have too many things to label, but my twin girls are a whole different story. They started Kindergarten this year and their teachers requested that every single crayon and pencil be labeled. When you have two kids times three boxes of crayons and two boxes of pencils each, plus everything else on top of that, it takes an eternity to label it all. Thankfully, the process went a little more quickly thanks to the labels I had printed from Zazzle!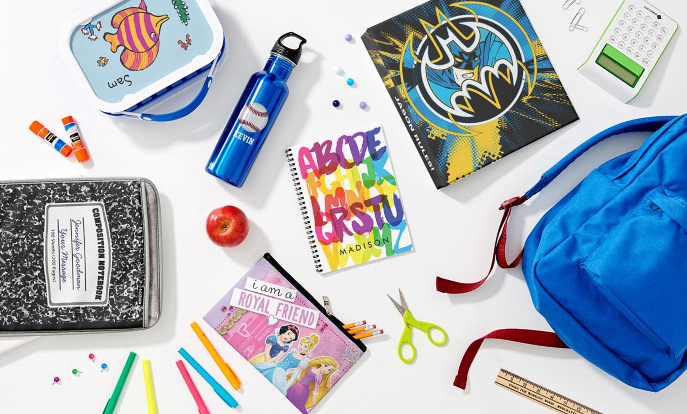 If you've never heard of Zazzle, it's a pretty cool site. You can custom design nearly anything including watches, notebooks, lunchboxes, water bottles, labels, iPhone cases and more. It's a great place to order customized back to school items for your kids!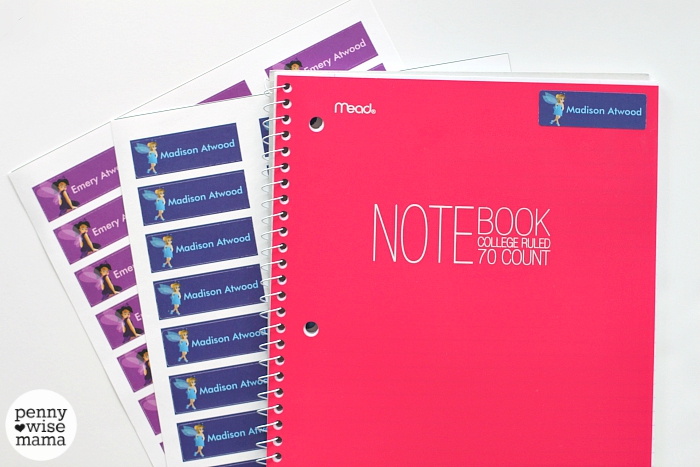 I had name labels made for both of my girls and they just love that they have their favorite colors on them, not to mention cute little fairies. The quality is great and they are so easy to peel off and stick on to whatever you need to label.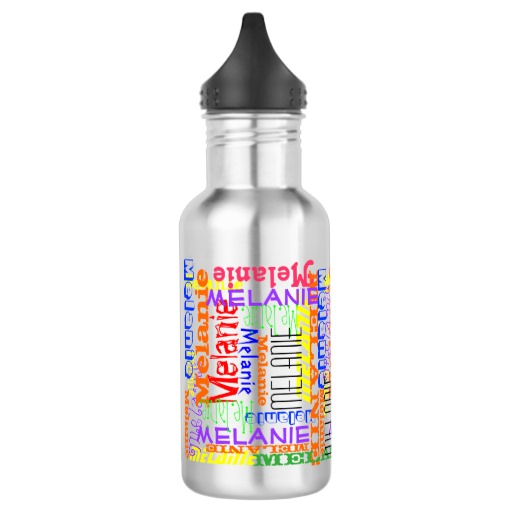 I also had two of these stainless steel water bottles made with my girls' names on them. They turned out awesome! The names are bright and colorful and, of course, make the bottles so much easier to keep track of. Just a helpful tip — don't put them in the dishwasher! Both of ours accidentally got put in and all the lettering came off. My girls were super sad about that, so I would definitely recommend following the directions and washing them by hand only.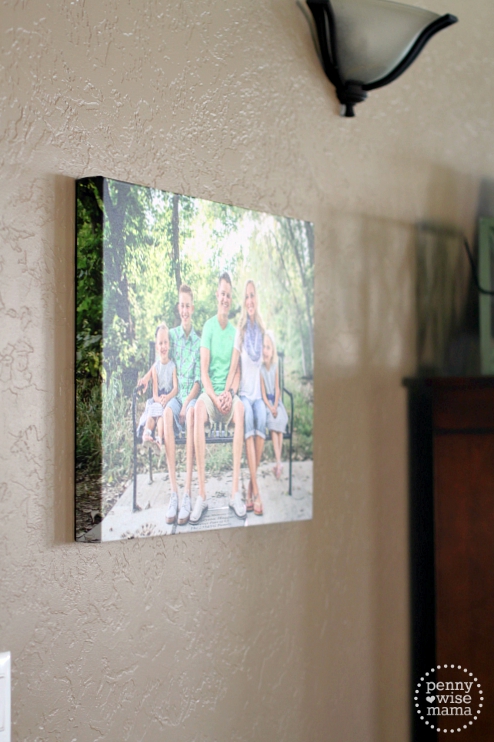 Besides all the fun back-to-school themed items, Zazzle has many other great items to choose from, like mugs, invitations, business cards and canvas prints. For awhile now I have wanted to turn some of our professionally taken family photos into canvas prints, so I couldn't help but order this big (24″ x 18″ x 1.5″) print for our family room. It turned out AMAZING! It's hard to see in the photo (I didn't realize how hard it is to take a picture of a picture!), but the quality is fantastic. I will be definitely ordering more!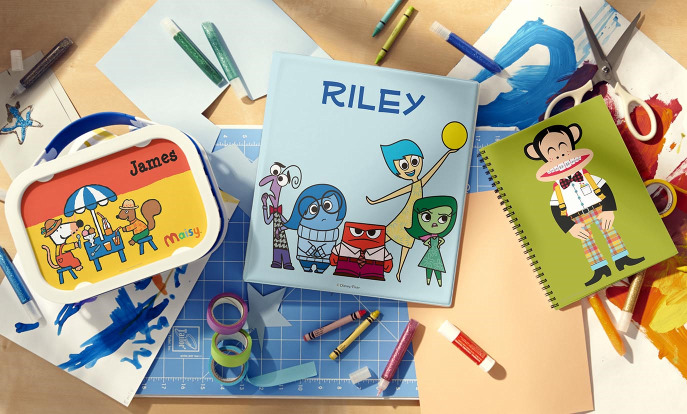 Whether your kids have started school or not, make sure you check out Zazzle.com for high-quality, customized products. A personalized water bottle, notebook, or t-shirt would make an awesome gift!
What are your favorite items from Zazzle?