The holiday season is a busy time for everyone. Between school events, holiday parties, and extra hours at work it can be hard to find time to do the things we really enjoy. I've been working a lot of hours the last few weeks, so I'm looking forward to taking some time off and enjoying it with my family! In the mean time, I've been trying to do fun things with the kids before the holiday season is over, like watching Christmas movies and baking cookies.
Each year the kids and I bake holiday cookies. We usually give them to family and friends, but we also enjoy some too! The process for making our traditional sugar cookie dough can be a little time-consuming, so I was happy to discover Nestle Toll House Rolled & Ready Cookie Dough Sheets at the grocery store.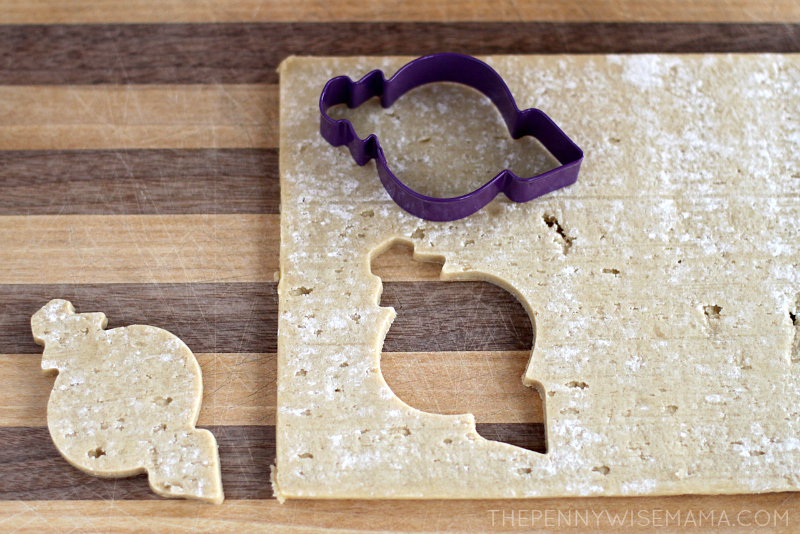 Nestle Toll House Rolled and Ready Cookie Dough makes baking during the holiday season quick, easy and stress free. Each pack comes with two sheets of pre-rolled and floured cookie dough sheets. All you have to do is take the sheets out and you can instantly start creating your favorite cookies!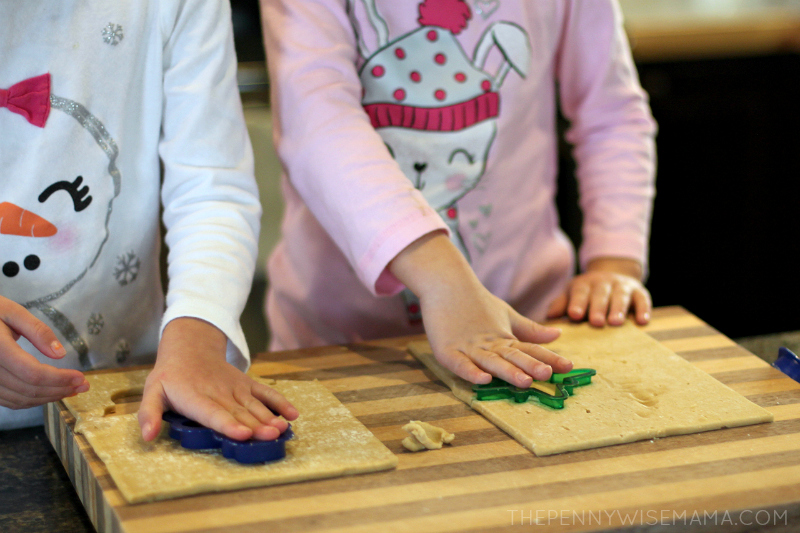 My twin girls had so much fun making their own cookies using the Rolled and Ready Cookie Dough. I gave each of them a sheet of dough and then I let them use our holiday cookie cutters to cut out designs.
Usually they want to decorate their cookies with frosting or sprinkles, but this time they wanted to make "candy cane cookies," so I crushed up a couple of candy canes for them to sprinkle on top.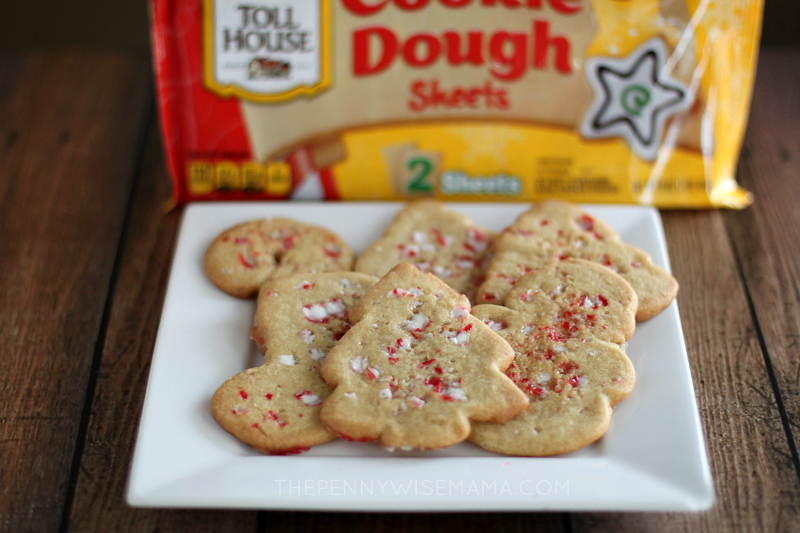 They turned out so cute and I can't get over how easy they were to make!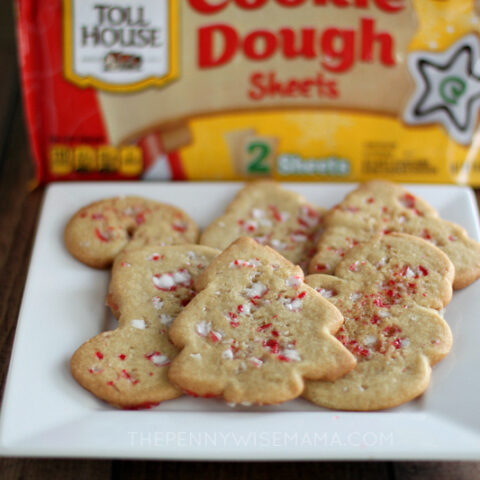 Easy Peppermint Sugar Cookies
Ingredients
1 pkg Nestle Toll House Rolled & Ready Sugar Cookie Dough
1/2 cup crushed peppermint candy
Instructions
Cut cookie dough using any cookie cutter shape you prefer. Place on baking sheet and sprinkle with crushed peppermint candy.
Bake according to package directions. Remove from oven and let cool on baking sheet for 1-2 minutes before transferring to wired rack to cool completely.

The Nestle Toll House Rolled & Ready Cookie Dough Sheets are perfect for holiday baking with kids. It's so easy to create recipes that are simple, yet delicious and they allow you to spend more time with your family and less time in the kitchen making everything from scratch!
Let Nestle Toll House take care of some of the work this holiday season! Visit Nestle Toll House to discover more Rolled and Ready Cookie Dough Sheet recipes and to see more holiday baking ideas. You can also create your own recipes and share them on social media using the hashtags #TollHouseTime #NestleTollHouse #cookiedoughsheets.
What kind of cookies would you make with the Rolled and Ready Cookie Dough Sheets?
Thank you to Nestle Toll House for sponsoring today's post and inspiring me to try create delicious cookies with Nestlé Toll House Rolled & Ready Cookie Dough Sheets!