With the holidays right around the corner, now is the time to get your mental health in check. Below, I'm sharing my tips to help you improve your mood naturally, plus how to save big on Natrol® 5-HTP Plus.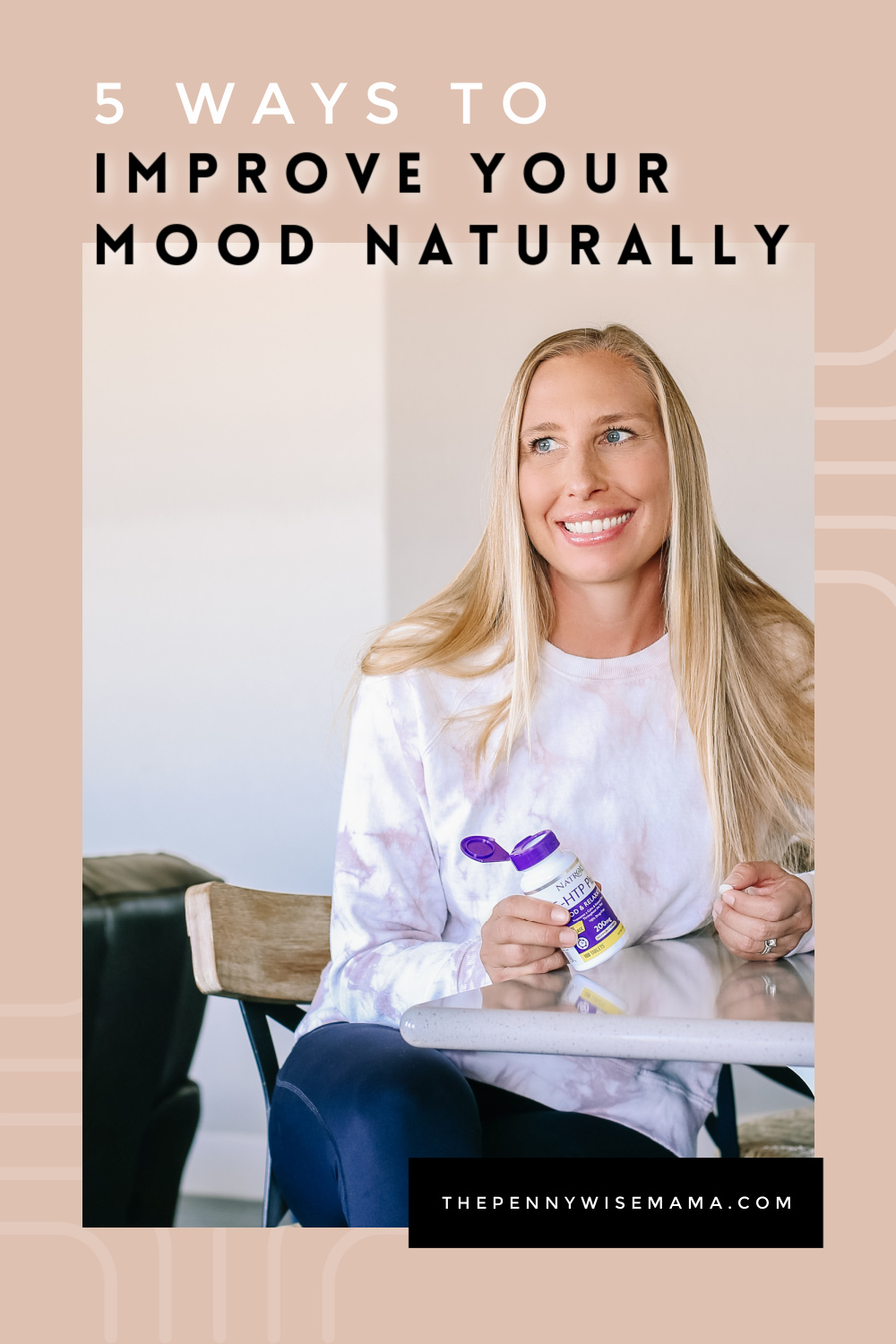 If you've been feeling more stressed than ever before, you are not alone. Many of us are right there with you! Given the state of our world and everything that has happened over the past year, it's no wonder so many of us feel like we are at our breaking point.
5 Ways to Improve Mood Naturally
I am almost always a happy and optimistic person, but this year, I have struggled with more highs and lows than ever before. I've been trying different things to help improve my mood, so I thought I would share what's working best for me.
1. Get Exercise
You may not feel like it, but find a way to get active. When you exercise, your body releases endorphins (feel-good chemicals) that can help improve mood and promote relaxation.
I have found that getting a great workout helps me feel happier, more energized, and less stressed. It also helps me sleep better at night!
2. Go Outside
Enjoying the outdoors is one of the best ways to improve your mood. Take a walk, listen to the sounds of nature, and soak up the sunshine — it's so good for the soul!
I work from home, which can be very isolating. I look forward to going outside every day, even if it's just 15-20 minutes. It makes a huge difference in my mood!
3. Spend Time with Family or Friends
Being around family or friends can instantly improve your mood. Talking about life, laughing at a funny movie, and enjoying a meal around the table together are all great ways to boost your mood and feel connected.
Any time I'm feeling down, it helps to spend time with my kids. They bring me so much joy!
4. Get Good Sleep
Getting good sleep is so important! It not only helps you recharge and have energy to get through the day, but it also improves your mood. Lack of sleep can make you tired and cranky and contribute to lower moods.
I know I feel way better when I get at least 7-8 hours of sleep!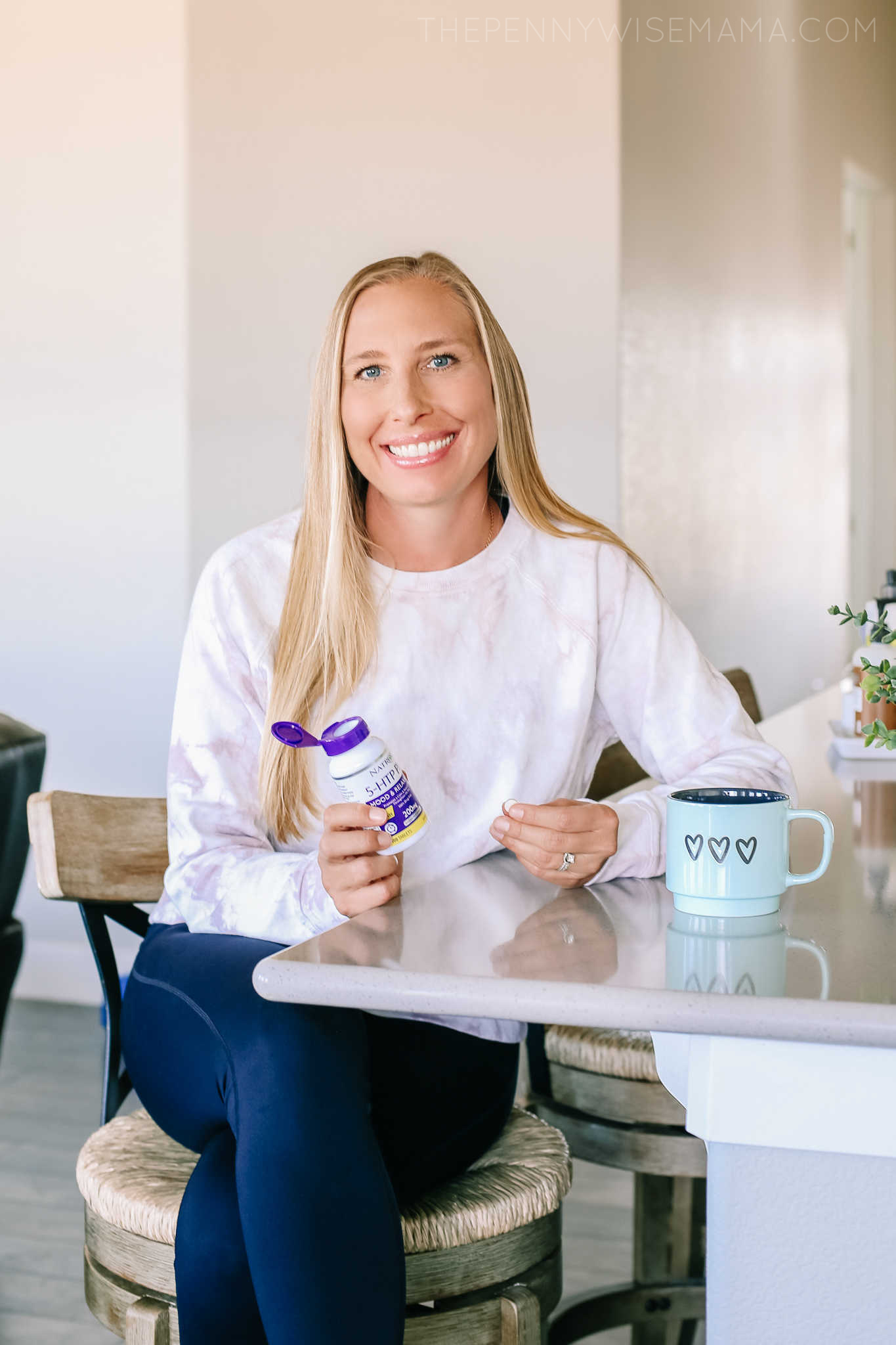 5. Take Natrol® 5-HTP Plus
Besides eating a well-balanced diet, taking drug-free supplements can make a huge difference in your mood. Every morning I take my vitamins and probiotics, as well as Natrol 5-HTP Plus to help promote a calm and relaxed mood.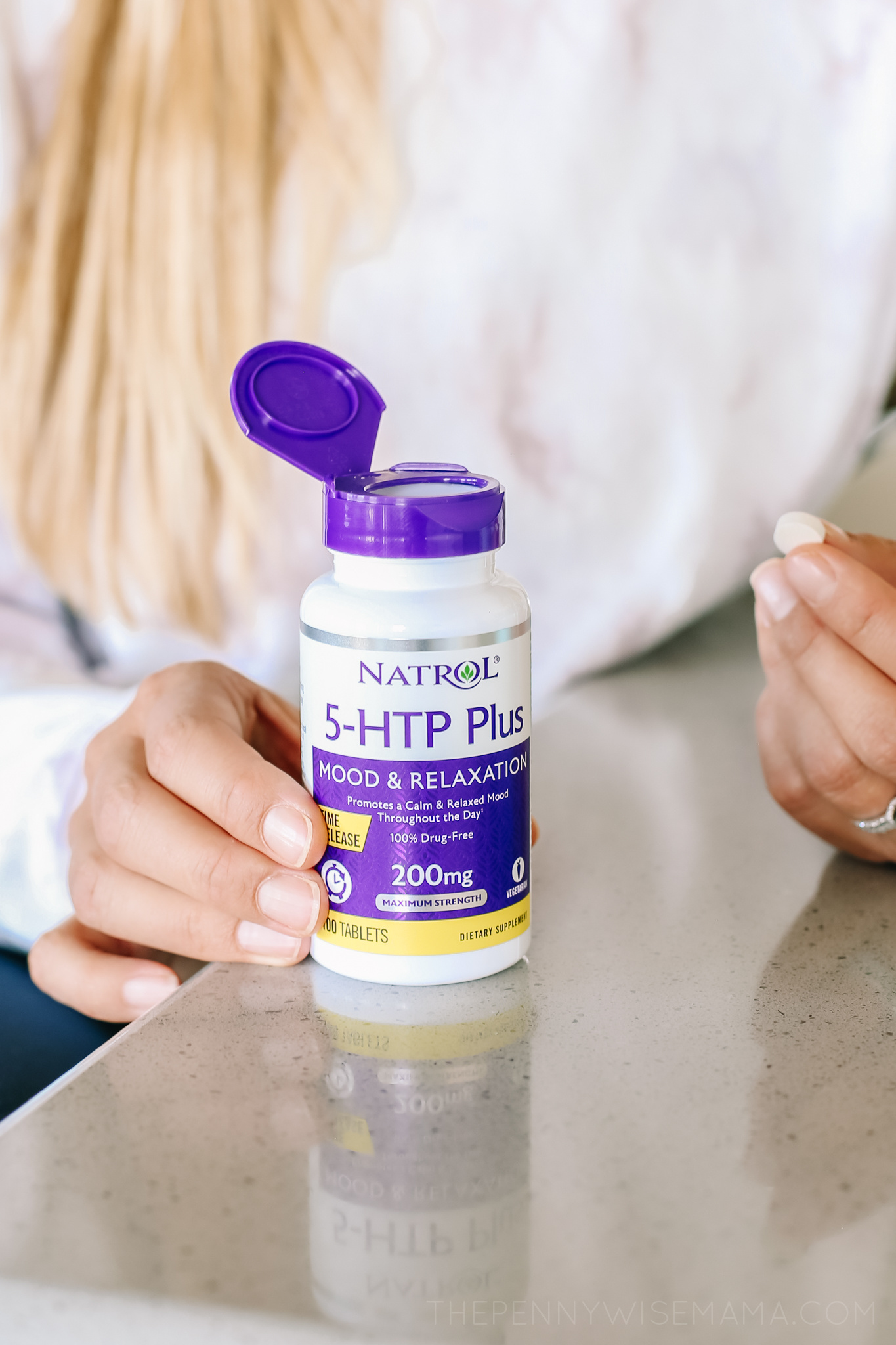 Natrol 5-HTP Plus contains 5-HTP (5-Hydroxytryptophan), a naturally occurring plant-derived amino acid, plus other nutrients that support serotonin, the chemical messenger that plays a key role in enhancing mood.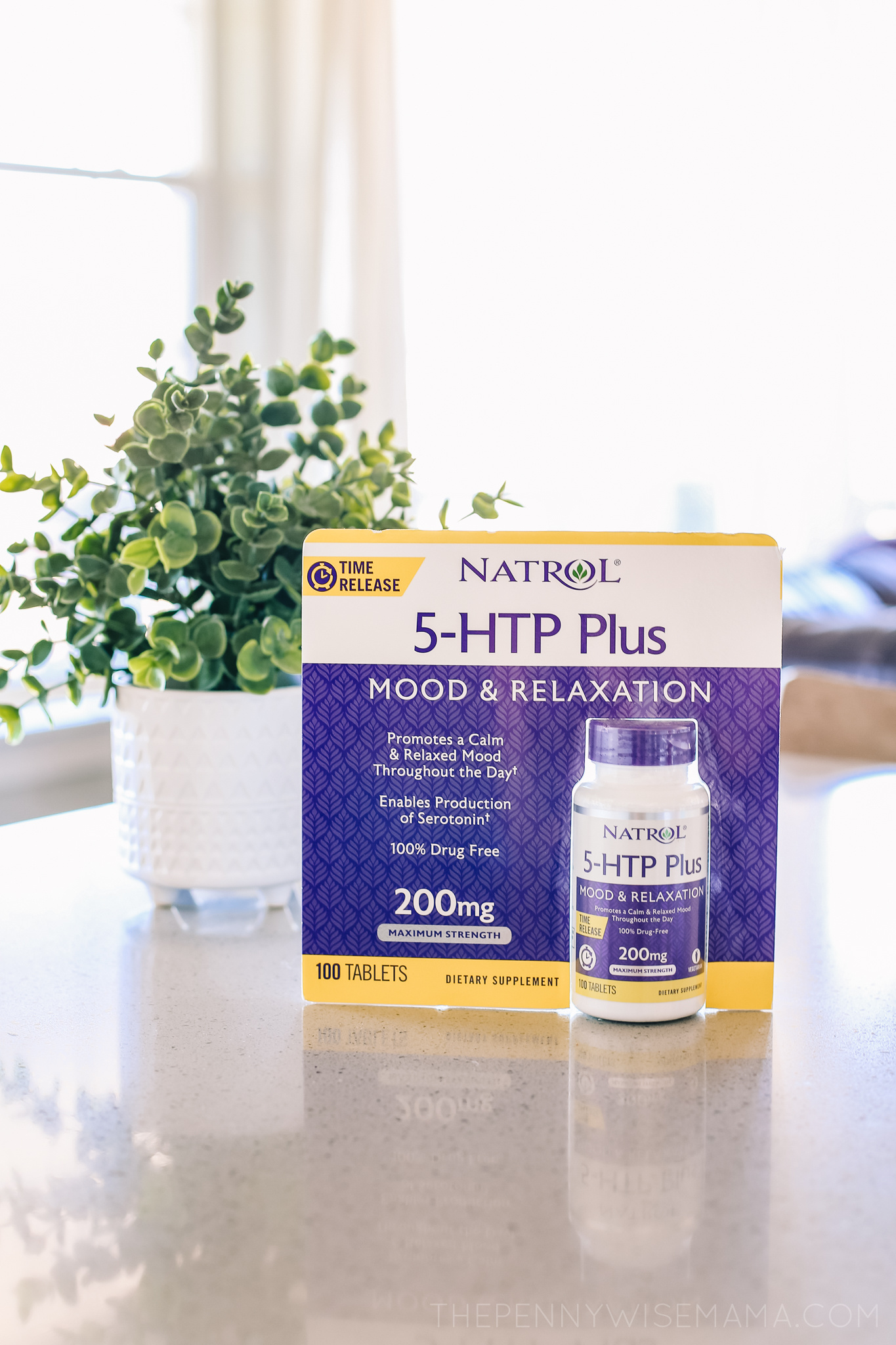 I love that it's 100% drug-free and non-habit forming, too! The great thing is the time-release formula helps you stay relaxed throughout the day.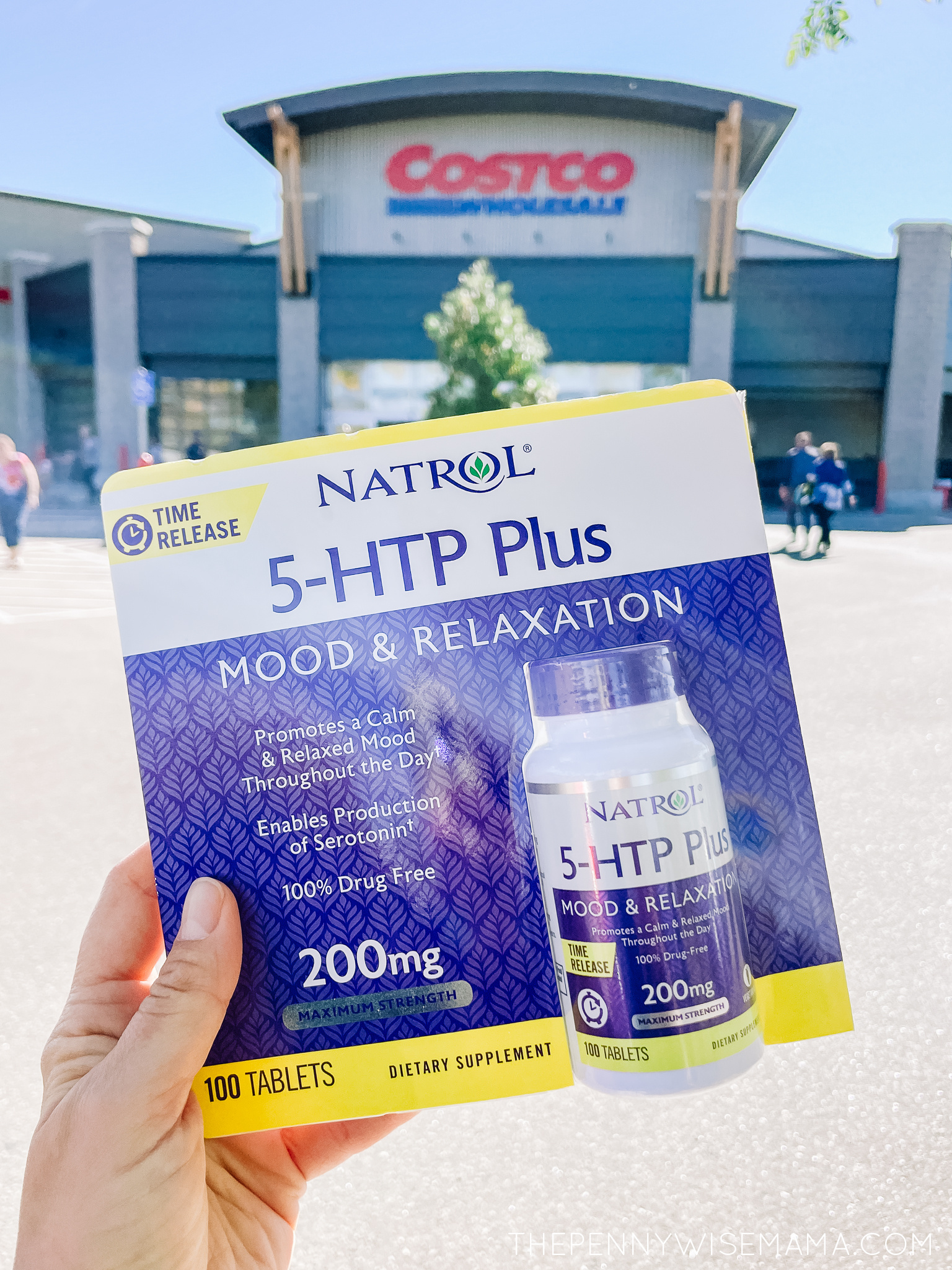 Just in time for the holidays, you can save $4 on Natrol 5-HTP Plus when you purchase in-store at select Costco stores now through 12/5.
No coupon is needed, discount is taken off at the register. Click here to check availability at your local store.
This post is sponsored by Natrol, but the content and opinions expressed here are my own.