Halloween is right around the corner, so I figured we should probably start thinking about how we want to carve our pumpkins this year. We usually buy stencil kits or make our own, so I was excited to see that there are some great websites that offer them for FREE!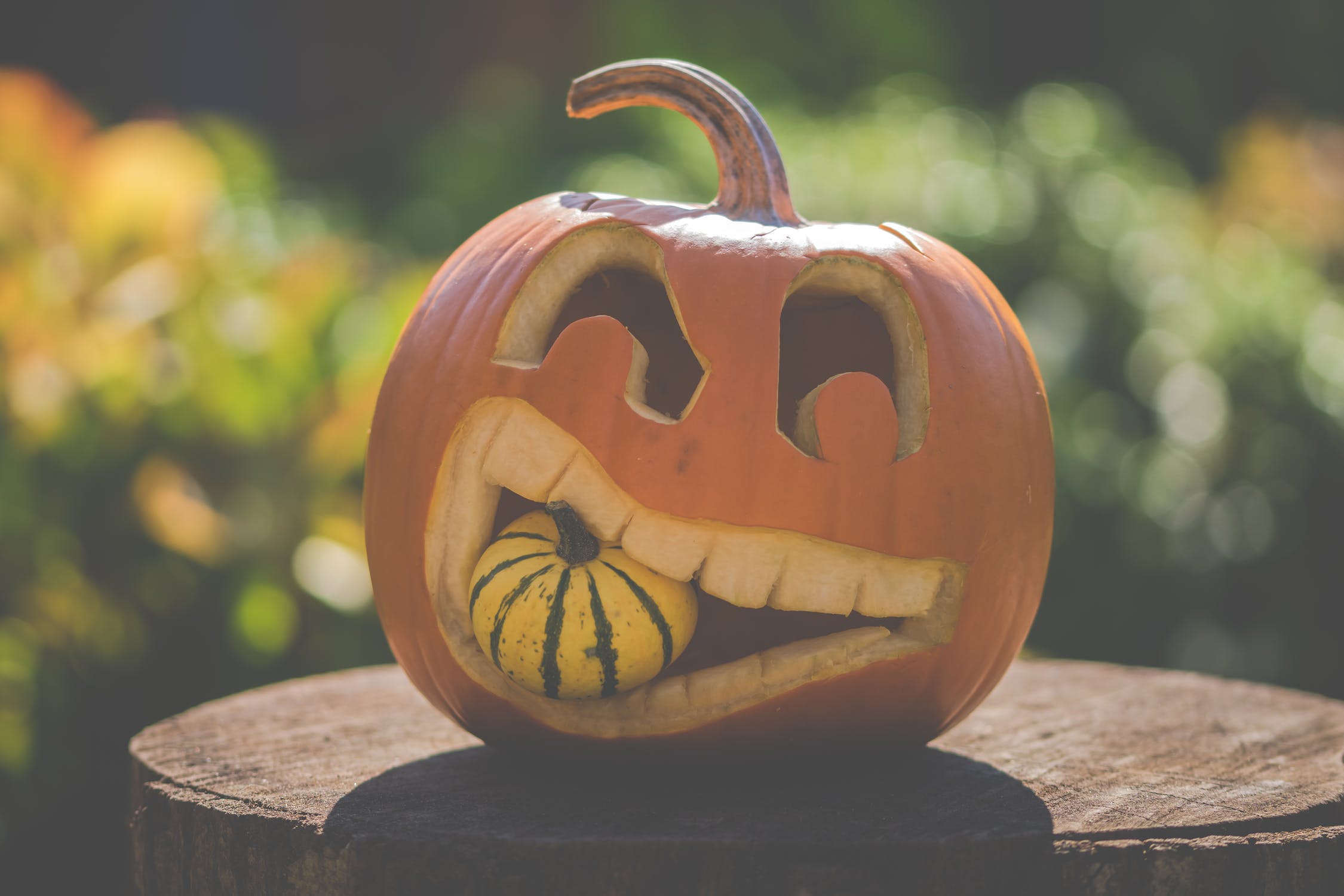 There are many sites that offer free pumpkin carving stencils. I've listed some of my favorites below. Check them out and then keep reading for more pumpkin carving tips!
Click the links to download your free printable pumpkin carving stencils:
Better Homes and Gardens – large collection + a quiz to help you find the perfect design
Reader's Digest – great designs for beginners, kid-friendly
Martha Stewart – lots of design categories to choose from (easy, designer, funny, scary, etc.)
Disney's Frankenweenie – choose from Sparky, a cute spider, or a bat
SpookMaster – intricate, advanced designs + if you "like" them on Facebook you will have access to more designs
Disney Family – printable templates of your favorite Disney characters
Star Wars – printable templates of Luke Skywalker, Rey, Princess Leia, Chewbacca, and Kylo Ren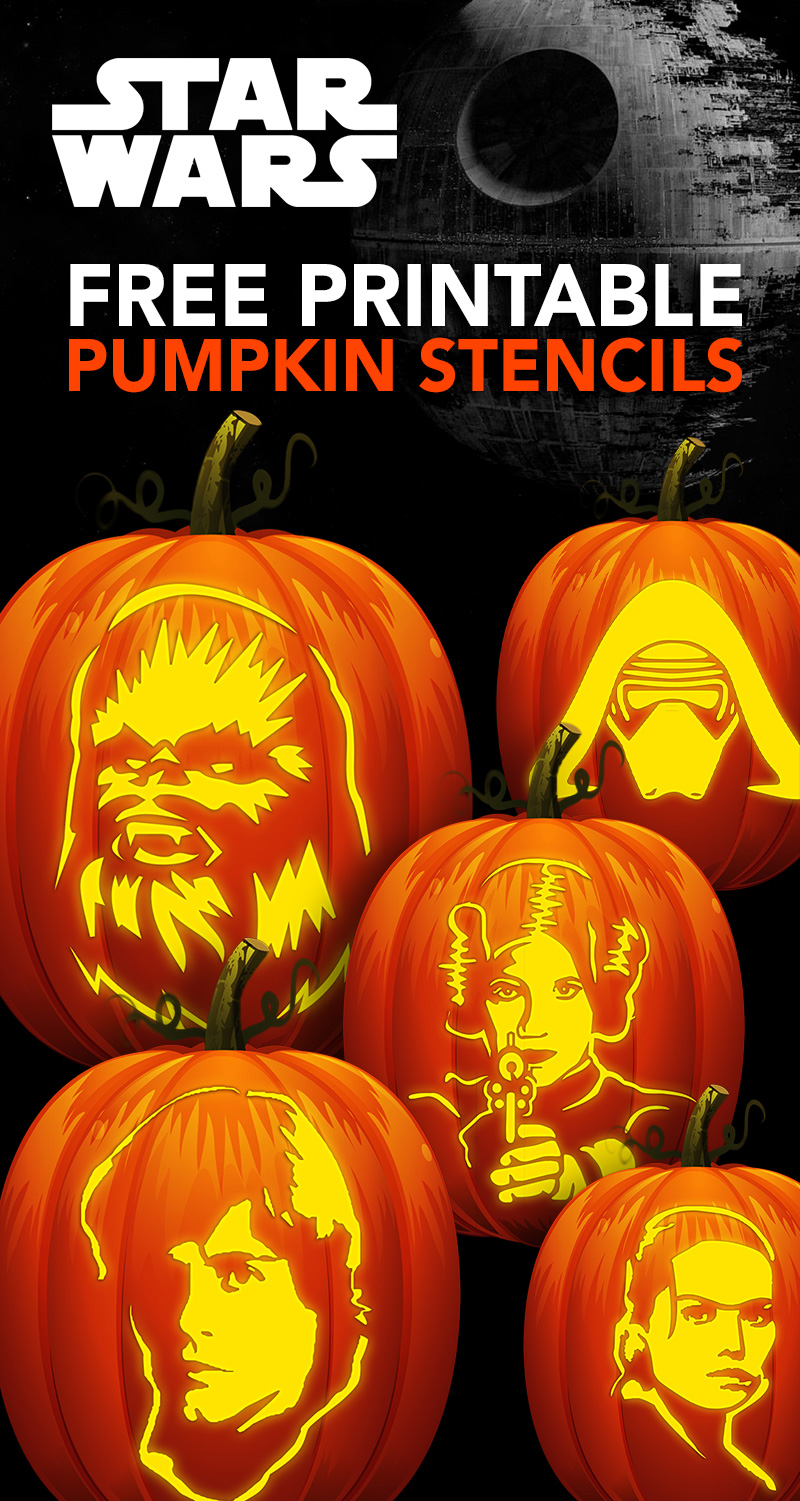 If you don't have a printer, you can always purchase a stencil kit. You can find tons of options on Amazon for relatively cheap. It saves you a trip to the store and the hassle of having to print your own stencils.
Tips for Carving Your Pumpkins
Before you start carving your pumpkins, make sure you have the right tools! One year I made the mistake of using a kitchen knife to help my daughter carve her pumpkin…that didn't turn out so well.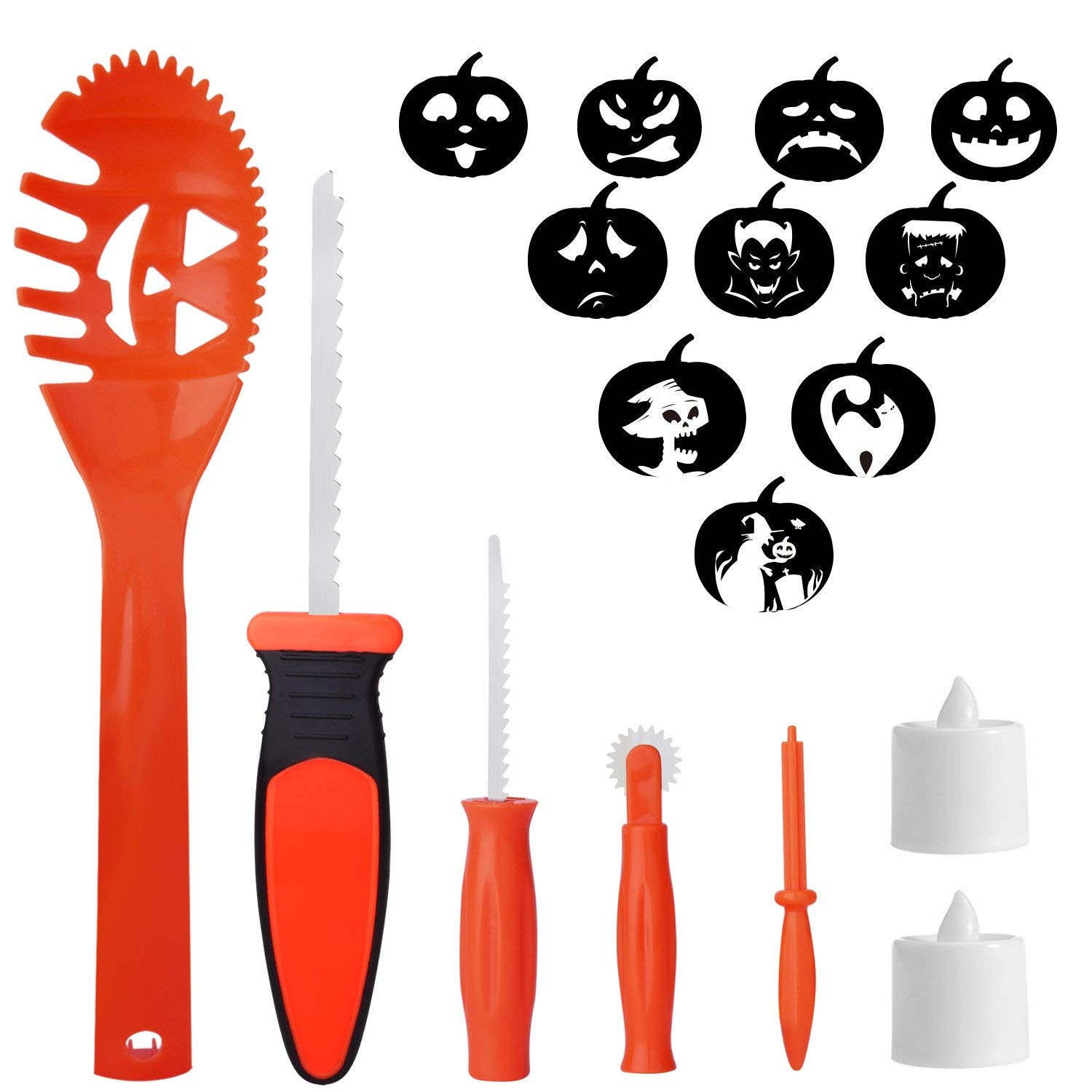 Using tools made specifically for carving pumpkins is so much easier and safer for everyone! You can find some great sets on Amazon, like this basic pumpkin carving kit that is inexpensive and great for kids.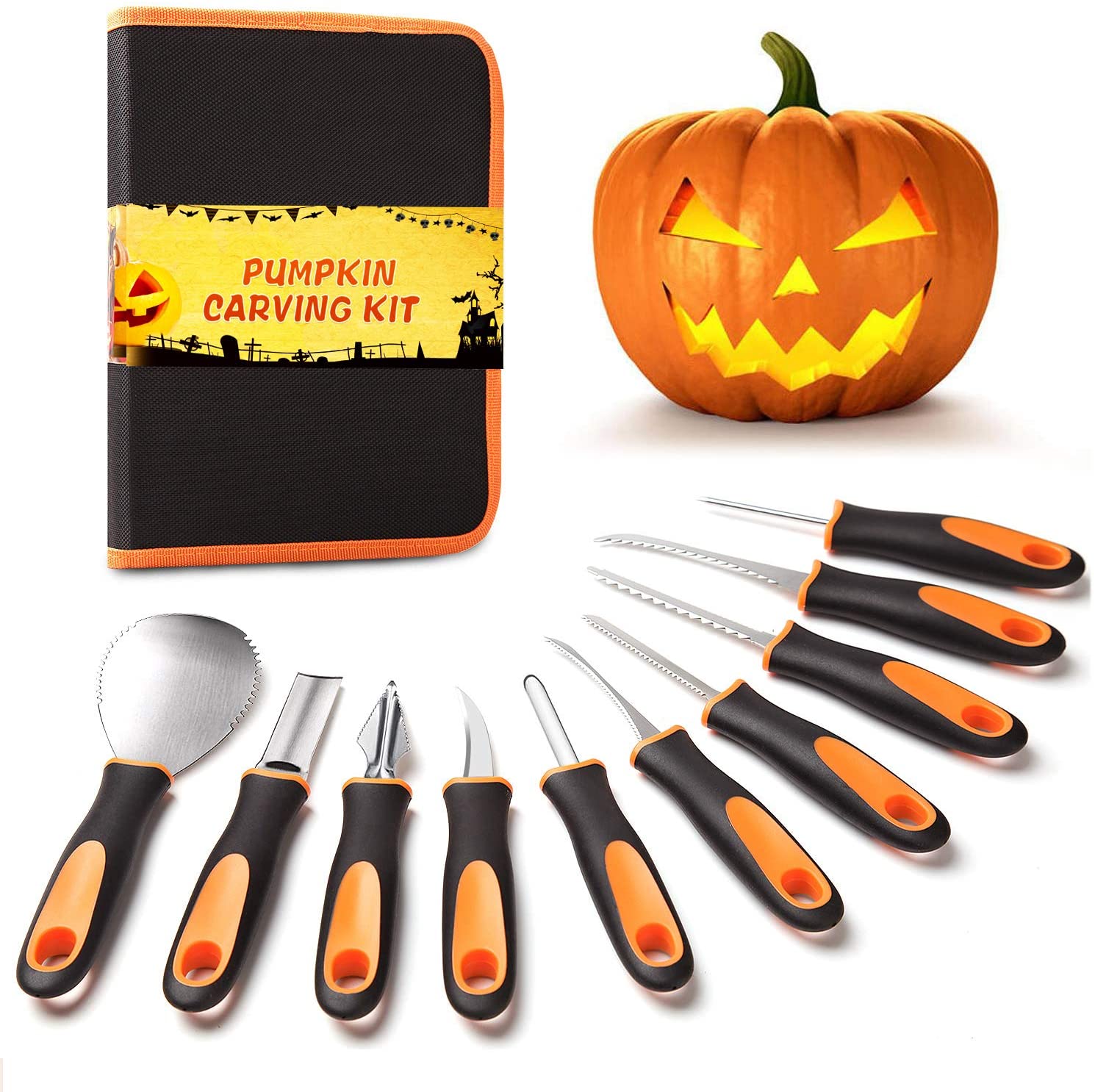 If you are a more experienced carver, you may like this advanced pumpkin carving kit. It's made out of stainless steel and comes with more tools.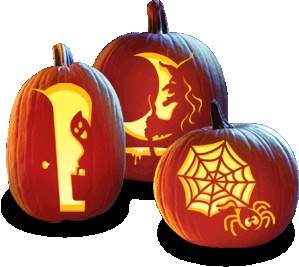 Once you are all done carving your pumpkins, use these battery operated flameless LED tea lights to illuminate your pumpkins. They are much safer than candles and the best part is you don't have to worry about the flame blowing out.
Last but not least, roast your pumpkin seeds! You might like this Sea Salt & Roasted Chipotle Pepper Pumpkin Seeds Recipe.
How will you be carving your pumpkins this year?