This post about paying off debt & saving money has been brought to you by a guest contributor.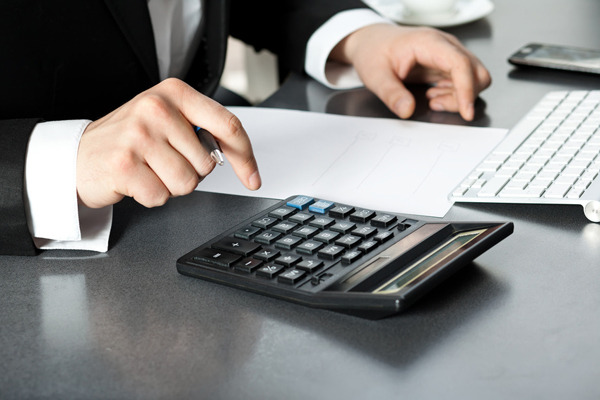 With the new year comes a fresh start. Now is the perfect opportunity to get back on track after all that holiday spending. For better or worse, statistically the average American spent $765 on the holidays in December. Many go into debt or feel broke after going over budget, but by tackling debt at the start of the New Year, finances can easily be kept under control.
Pay Off Holiday Debt
The first step to financial freedom is found by paying off your holiday debt. If only the minimum payments are being made on credit cards, finance and interest charges add up, potentially doubling the original debt. Balance transfers make sense for paying off low or no-interest credit cards, and are a great way to avoid extra charges. Why put yourself in a situation where you pay more over time? Step it up and consider saving over a twelve month period. If $75 is put aside monthly into a savings account, in twelve months there will be $900 to use for December 2015. Adding to a holiday savings account over time is much easier to digest than one-off spending.
Scale Back
Scale back on everyday choices and luxury expenses. By eating out less or perhaps not booking a long vacation, money that would have been spent can be put in a savings account. For instance, it is cost-effective time to turn a trip to Europe into a local weekend getaway. Alternative ideas include carpooling for social events and work, or trimming grocery costs by cutting down on unhealthy snacks. It's also worth looking into credit cards that offer cash reward incentives for putting money back into your account when purchasing essentials, like food and gas.
Sell Unused Items
Since adding to your savings is a new priority this year, selling unused luxury items, like designer jewelry and watches is excellent for restocking your account without having to commit to a change in lifestyle. Other items that can be easily sold online include books in good condition, with instant quotes given by typing in the ISBN number from the back or front cover. Additionally, clothes that don't fit your style and gift cards received as presents could be recycled towards the future holiday honey pot. When in doubt, eBay and craigslist make it possible to list almost anything.
Rethink Your Budget
Having a critical look at monthly expenses is important, and finding ways to cut down will help start the year off in better shape. Many bills are negotiable, like cable, telephone and internet; existing packages can be adjusted. If your provider doesn't want to budge with numbers, mention that you have decided to go with the competition or are downgrading your current package…the right wording can work wonders for obtaining a deal. A customized financial plan can also help with visually keeping track of extra income earned and prioritizing weekly goals.
Prepare Ahead
Make this year your most prepared year ever. The end-of-the-year bonus you received could be saved and used to buy gifts for next season. By pre-planning and writing down a list of everyone you need to buy future gifts for, you can easily watch for items going on sale throughout the year. Buy when items are discounted, so there are no regrets when everything purchased was a deal. Just keep in mind, next year you'll be the expert advising friends and family on how to recover financially from the holidays!
What steps are you taking to pay off debt this year?