It's that time of year again — time for playing in the leaves, picking pumpkins at the pumpkin patch, carving pumpkins, going trick-or-treating, and of course eating lots of Halloween candy.
My kids always get tons of candy when we go trick-or-treating. We end up with enough to last us for months! We normally don't eat much candy, so it's the one time of year that we allow ourselves to splurge!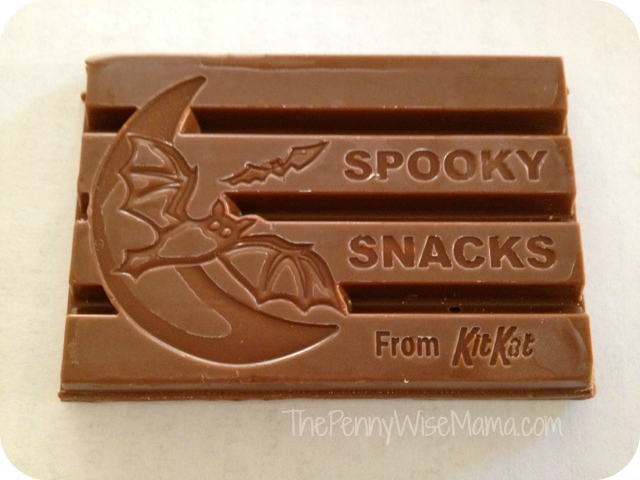 Earlier this month, Hershey's wanted to help us get our candy-eating started, so they sent us a box full of Kit Kat bars and a bag of Reese's Pieces to enjoy. Both products came with eye-catching Halloween packaging.
The Kit Kat bars had unique messages inscribed in the chocolate, so it was neat to open them up and see what was inside. The Reese's Pieces have always been a family favorite, so they were eaten up in no time!
We had a lot of Kit Kat bars to eat, so I thought it would be fun to use some of them to create a yummy milkshake recipe.
Kit Kat Milkshake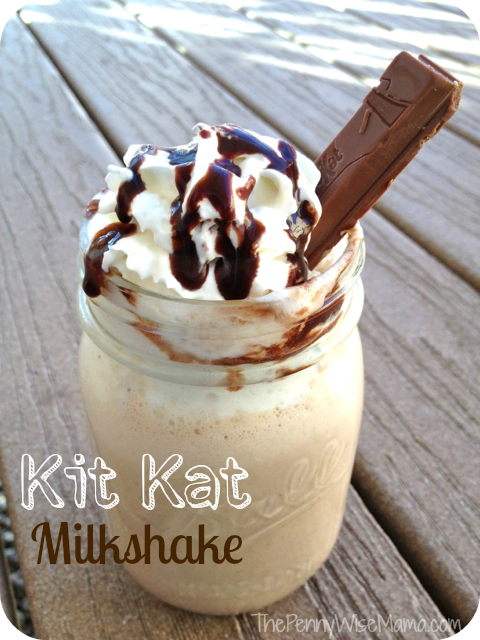 Our Kit Kat Milkshakes turned out so good and they were super easy to make!
All you need is a Kit Kat bar
, ice cream, milk, vanilla extract
, chocolate syrup, whipped cream, and a blender and you can make your own in just a few minutes!
KIT KAT Bars (Milk Chocolate, 1.5-Ounce Bars, Pack of 36)
Simply Organic Pure Vanilla Extract, Certified Organic, 4-Ounce Glass Bottle
If you're a huge Kit Kat fan, I would recommend buying them in bulk on Amazon. You can get a box of 36 for about $20.
I also recommend buying vanilla extract, like this one from Simply Organic. You'll be surprised at how much better your milkshake tastes with real vanilla!
WH