It may not officially be winter yet, but it sure looks and feels like it here in Colorado! It snowed over the weekend, bringing in much colder temps. I'm not gonna lie, I don't really like the cold, but I do like the idea of getting all warm and cozy with a hot cup of coffee, fuzzy boots, and my favorite loungewear, Cuddl Duds. It's the simple things that make you happy, even if you have to deal with the cold! This post is sponsored by Cuddl Duds but the content and opinions expressed here are my own.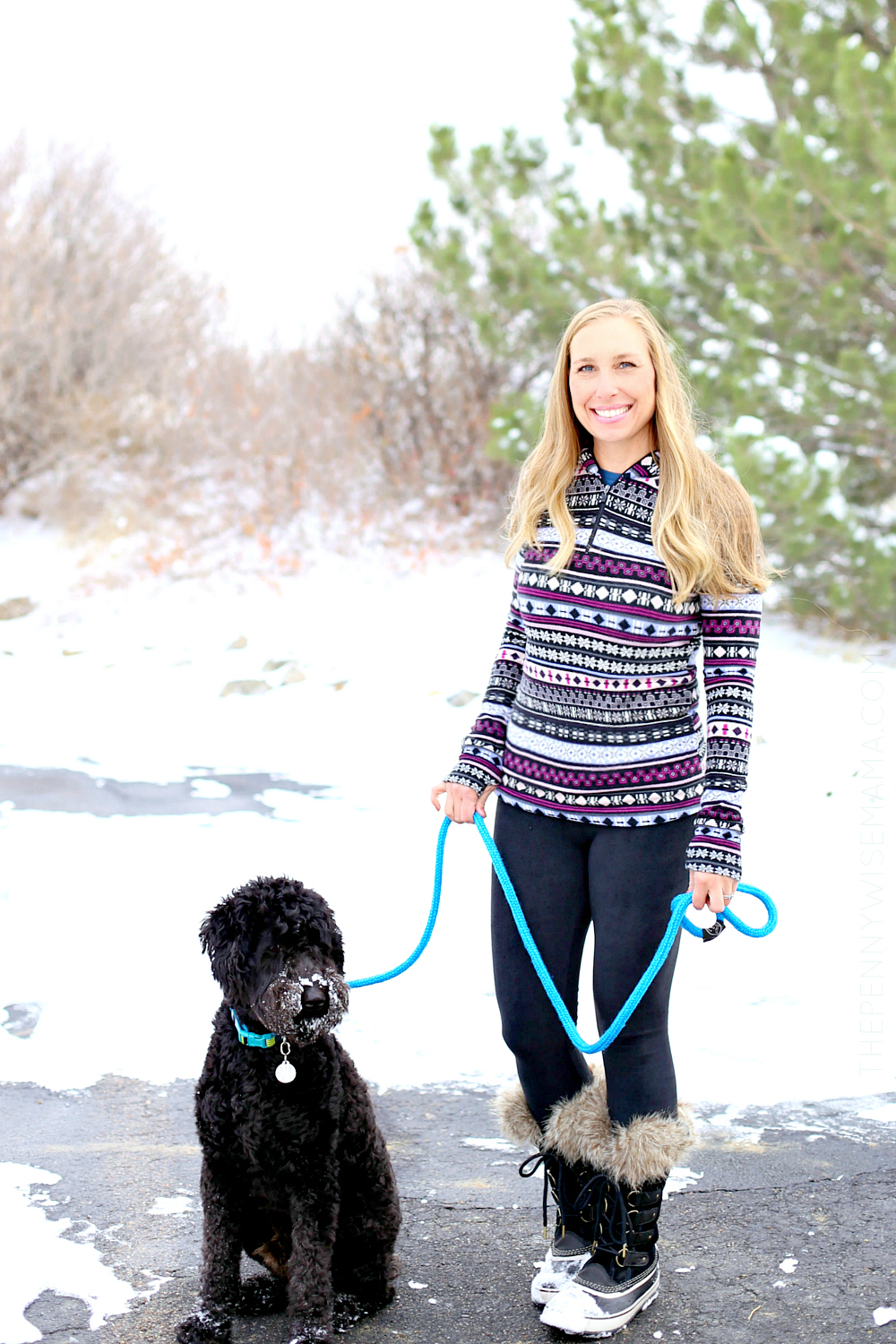 My dog, Bentley, doesn't mind the cold at all and still begs to go on walks every day even if the weather is cold. I could come up with a million excuses to not take him, with not wanting to be cold at the top of my list. BUT, thanks to Cuddl Duds, I can put my layers on and take him for a walk and not freeze to death. I stay warm and cozy and he is one happy pup. It's a win-win!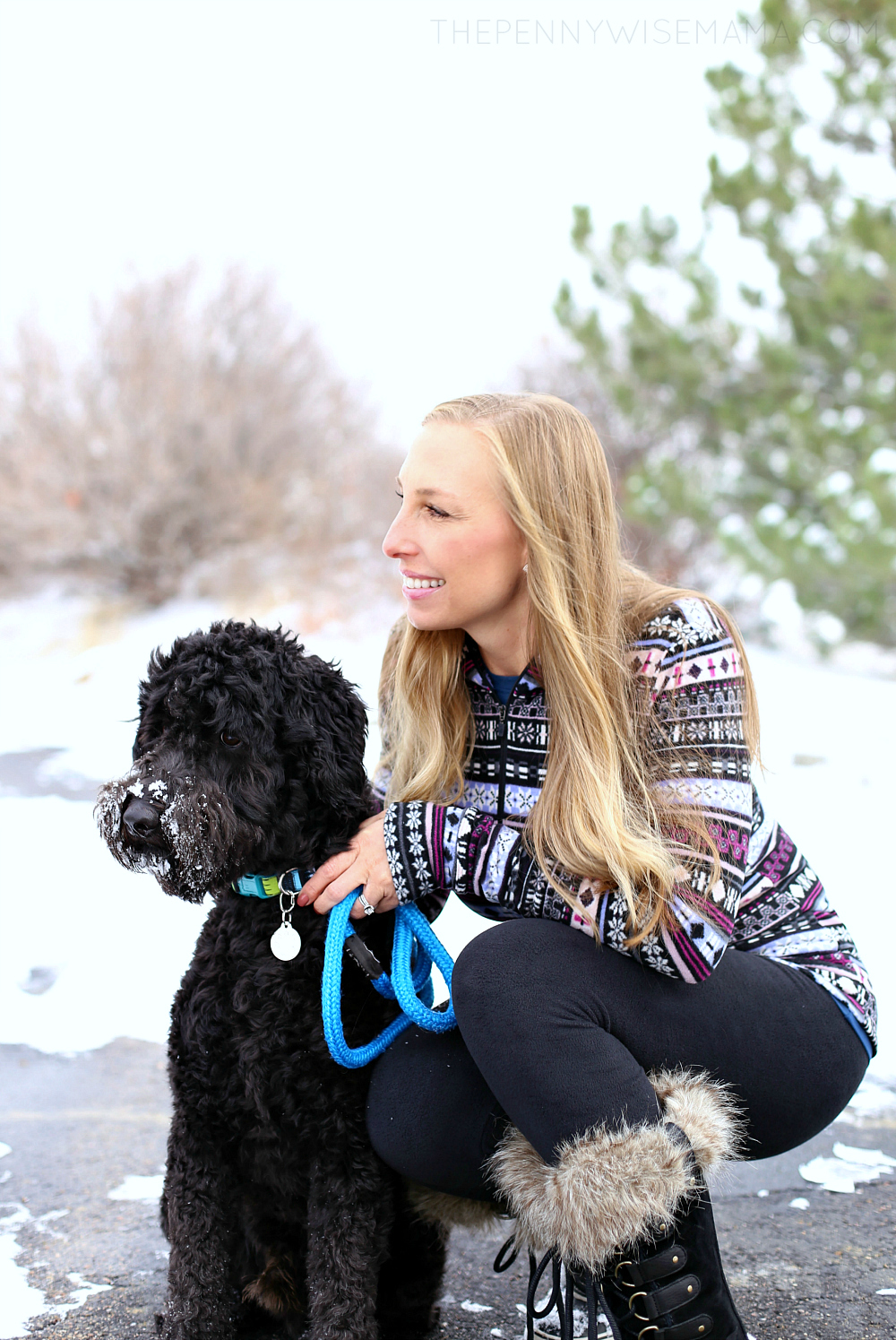 Last fall, I shared my discovery of Cuddl Duds and how I had fallen in love with the incredibly soft and comfortable clothing. The pieces are so versatile and perfect for layering. They are great for lounging at home, running errands, walking your dog, or layering under outfits. And because they are so comfy, you can totally wear them as pajamas if you want!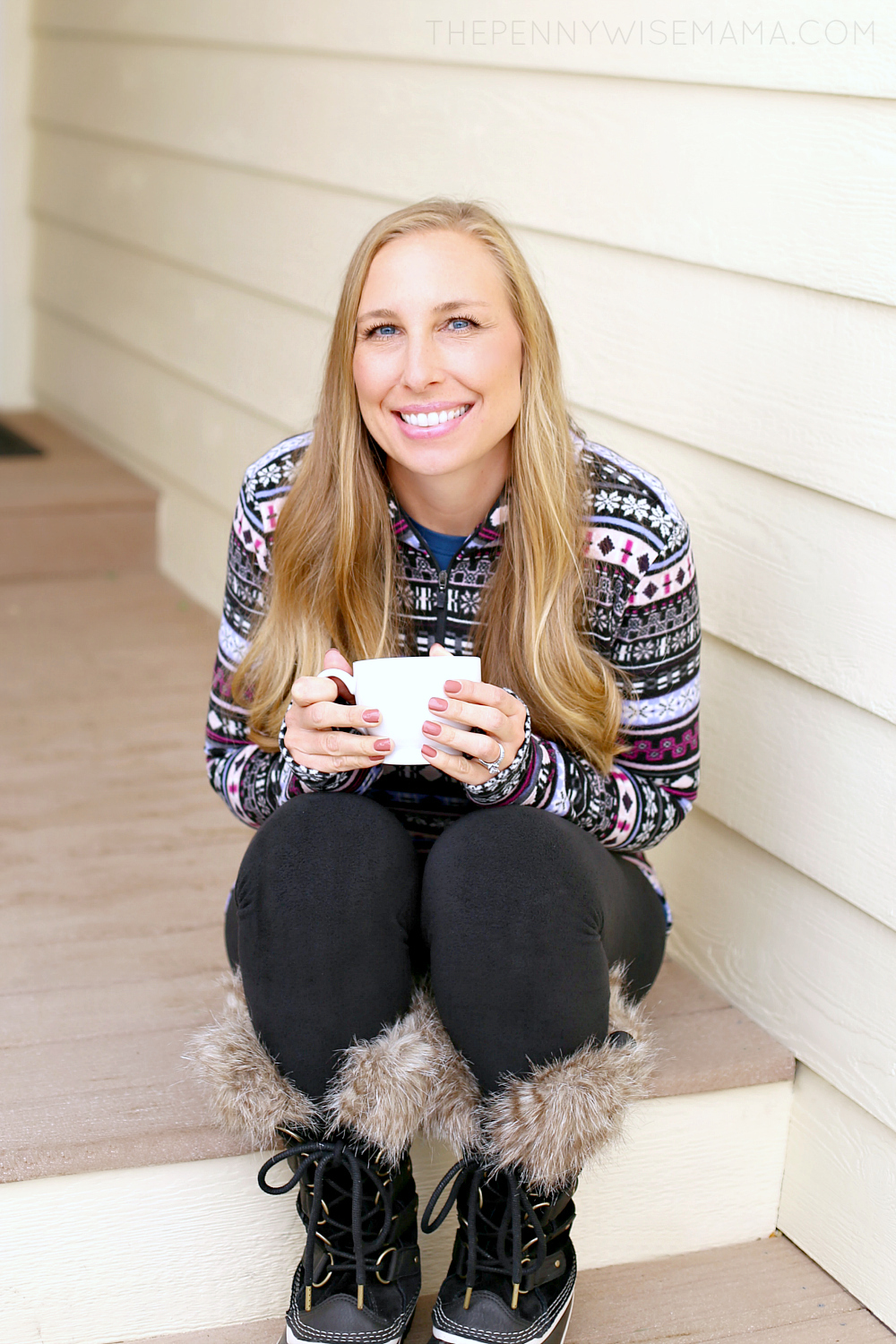 The Softwear with Stretch Long Sleeve Crew is soft, silky smooth, and stretchy. It fits amazingly well — not too tight or too loose, and thin enough to fit under layers. It's also breathable, which is important when you are layering multiple pieces. I like to layer the Fleecewear over the Softwear for the perfect fit!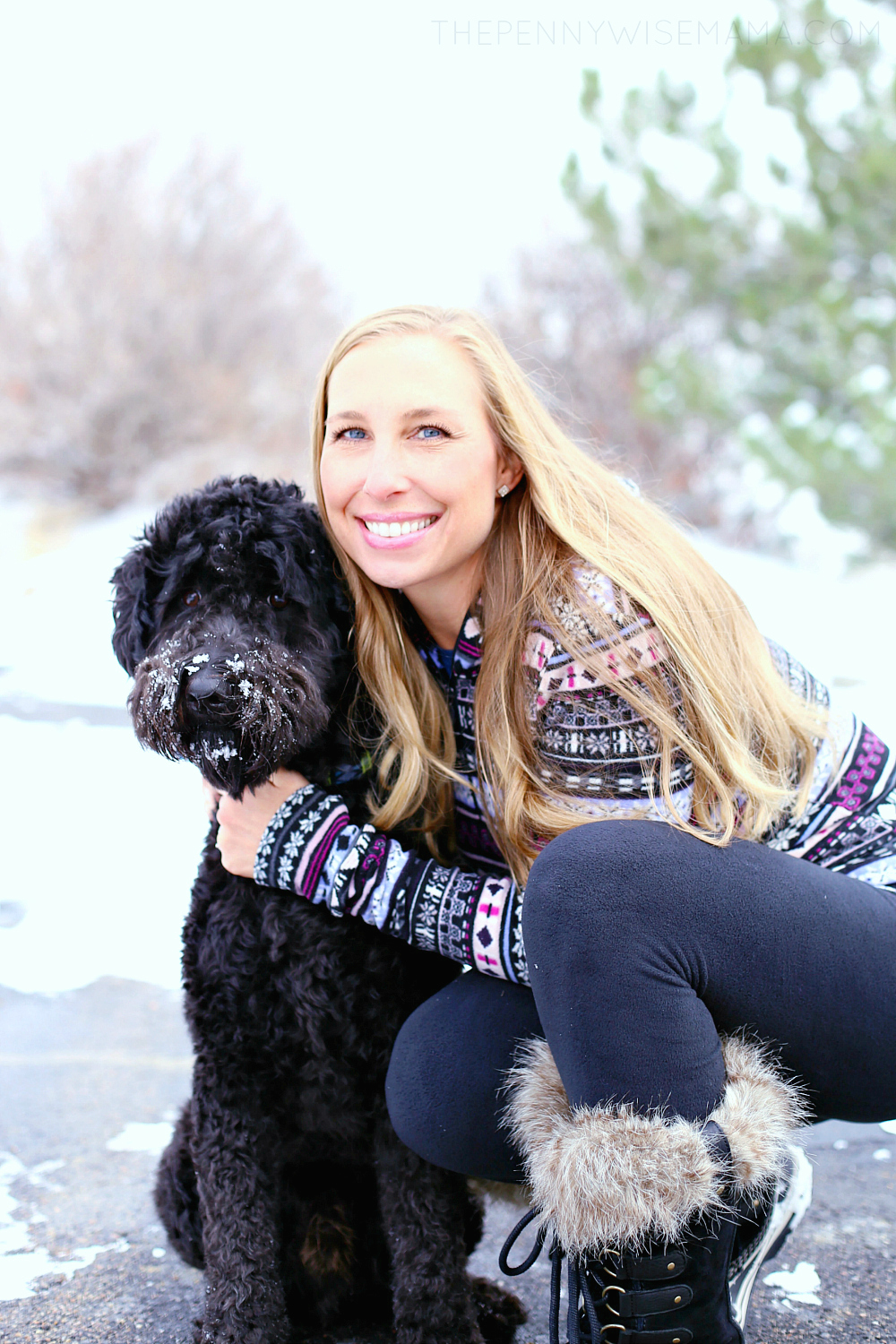 I would have never thought I would like fleece leggings, but holy moly, the Fleecewear with Stretch leggings are the most comfortable leggings I have ever worn! They are so soft and warm and fit perfectly. I like that they are thicker but still have a little bit of stretch to them.
Cuddl Duds Sale at Macy's
If you've never tried Cuddl Duds, you seriously need at least a few pieces in your life! You can purchase everything I'm wearing (Fleecewear with Stretch Leggings, Fleecewear with Stretch Long Sleeve Half-Zip Hoodie, and Softwear with Stretch Long Sleeve Crew), as well as lots of other great pieces, at Macy's.
Stay warm and cozy this winter with Cuddl Duds at Macy's! Click here to save 25% on your purchase!