With two kids in diapers and a daycare, we have to dispose of A LOT of diapers. Additionally, I live in a four level home, so the idea of going all the way to the outside trash can for every diaper change is a little daunting. With that in mind, I have to tell you how much I love my Diaper Genie Elite. We have been using the Diaper Genie Elite since our youngest was born seven months ago and it's great. My only complaint has been how often I have to buy bag refills, which is why I am so excited to have been given the opportunity to review Nursery Fresh Diaper Pail Refills, a cheaper alternative to the Diaper Genie brand!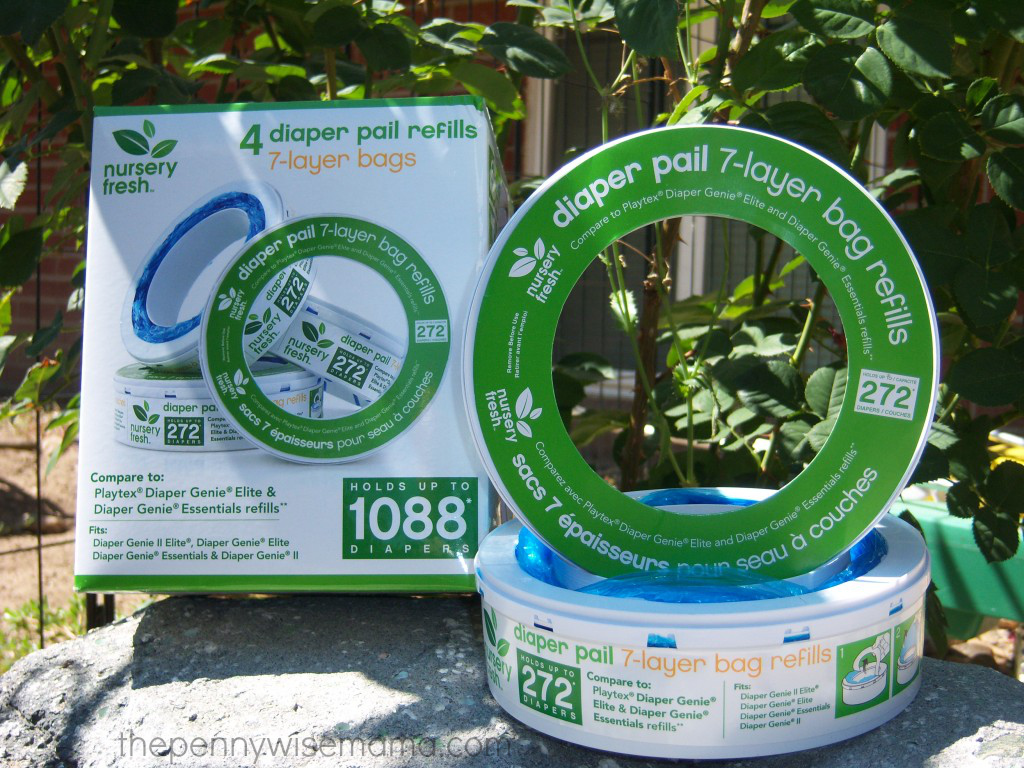 Made by Munchkin, the Nursery Fresh Refills for Diaper Genie are designed to fit in any Diaper Genie system. Our Diaper Genie Elite has always done a great job fighting odors and the best feature is that my dogs have yet to figure out how to break into it (BONUS!!). But, I have had to buy refills about once a week, and the price adds up. While the advertised difference in diaper holding capability is only two diapers (the Diaper Genie brand holding 270 vs. the Munchkin brand holding 272), I've had the current refill in for ten days, with room left for more. I have found that the Nursery Fresh Diaper Pail Refills work exactly like the Diaper Genie brand and they do a fantastic job of fighting odors!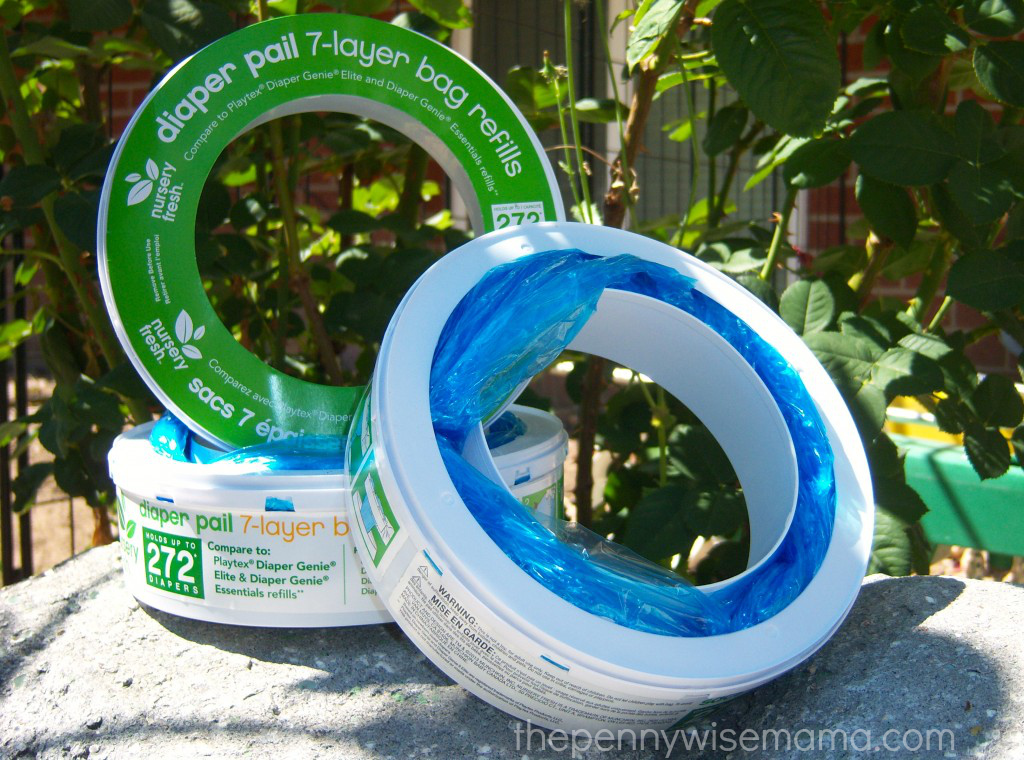 Personally, I will be purchasing Nursery Fresh Diaper Pail Refills from here forward. They control odor, are just as strong as their counterpart, and best of all, they are less expensive.
Buy It
You can purchase Nursery Fresh Diaper Pail Refills for Diaper Genie from the Munchkin website or from retailers such as Amazon.com, Diapers.com, Target, Walmart, and Babies R Us. The approximate retail price is $19.99 for a 4-pack.
Win It
One PennyWiseMama reader will WIN a 4-pack of Nursery Fresh Diaper Pail Refills for Diaper Genie, thanks to Munchkin!
To enter, simply use the Rafflecopter form below. Giveaway ends on 10/2. Open to U.S. mailing addresses only. Must be 18+ to enter. Good luck!