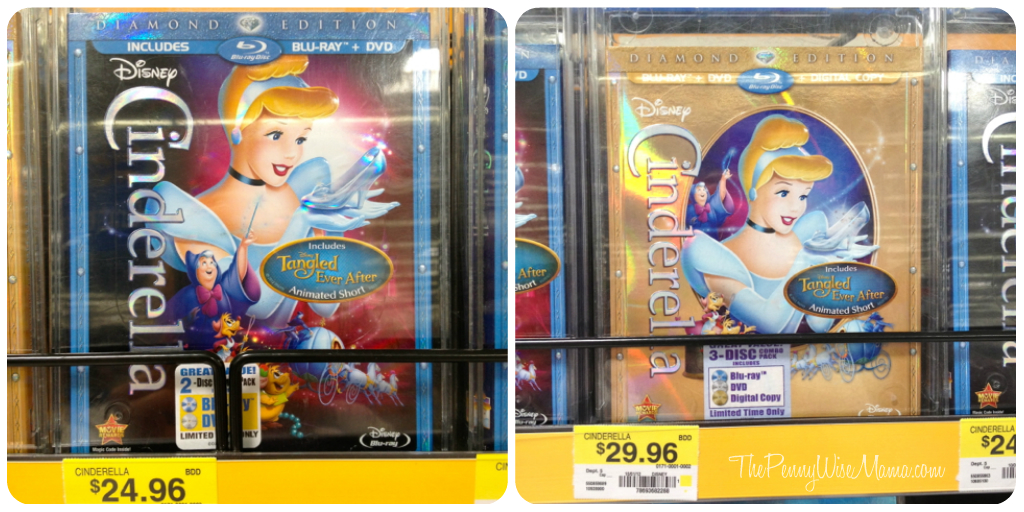 Cinderella was re-released on Blu-Ray/DVD last week and we couldn't have been more excited to pick it up! Last Saturday (10/6) our Walmart was hosting a Cinderella Retailtainment Event from 11-3, so we decided to stop by the event when we went to buy the movie. When we got to the event, not much was happening, but we did make sure to grab a couple of coloring sheets and carriage decorating kits for the girls to complete when we got home.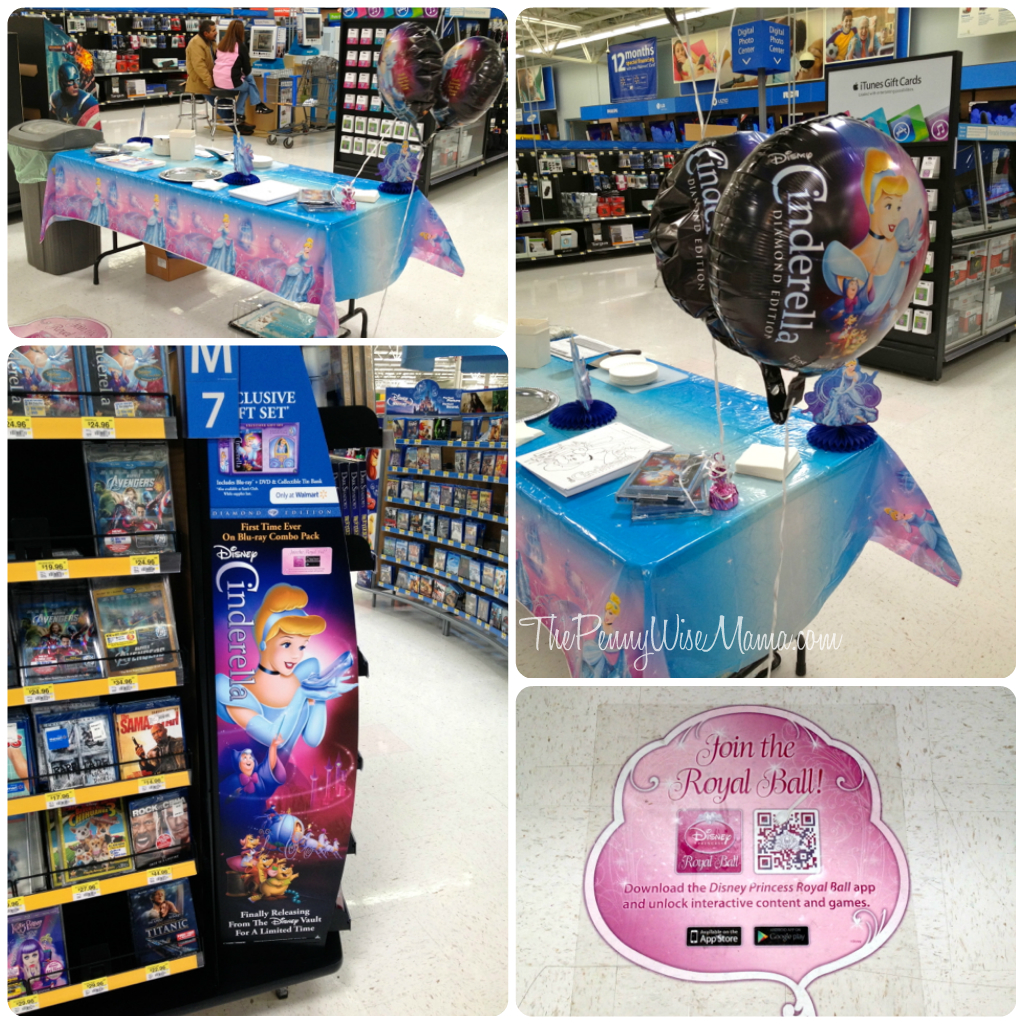 The most exciting part of our trip to Walmart was picking up the new Cinderella Diamond Edition movie. We not only wanted to buy it for our twin girls to see for the first time, but also because we wanted to watch it at our princess party. Walmart had a few different movie options to choose from. We decided to go with the Blu-Ray/DVD/Digital Copy. It was $5 more, but we figured it would be nice to have the digital copy to put on our iPad for trips.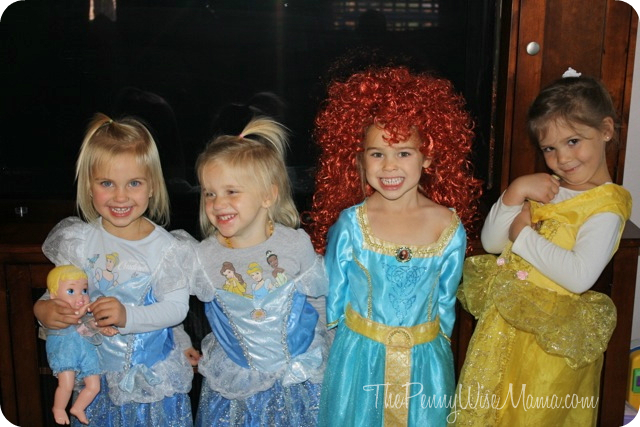 The next day we had our Cinderella Princess Party. It was amazing! We had six little princesses and even a couple of princes attend. The girls came dressed in their favorite princess gowns and accessories. They all looked absolutely adorable!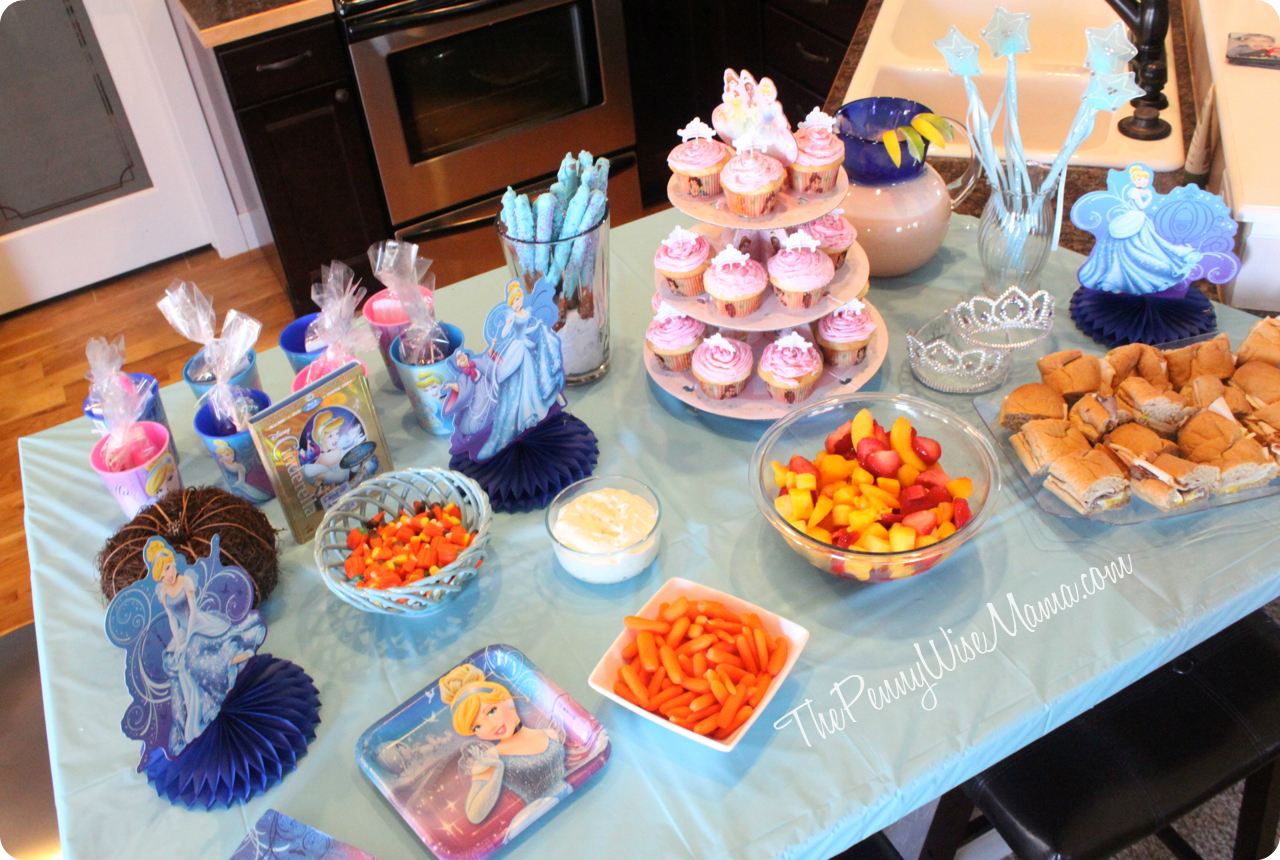 I found some great Cinderella decorations and supplies at Walmart to give the party a true Cinderella feel. All of the food was inexpensive and easy to make, as well as kid-friendly. Check out my Google+ Album to see my entire shopping trip with photos.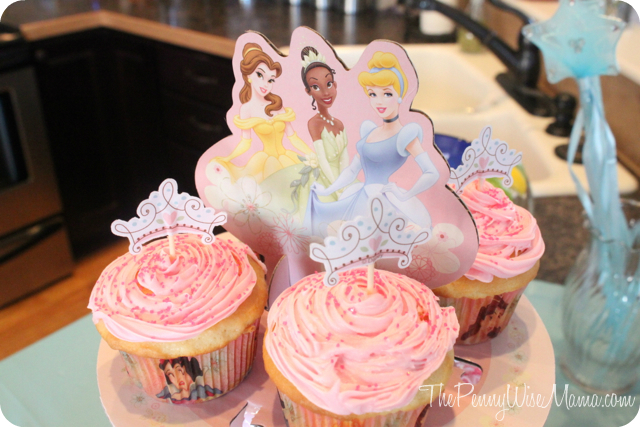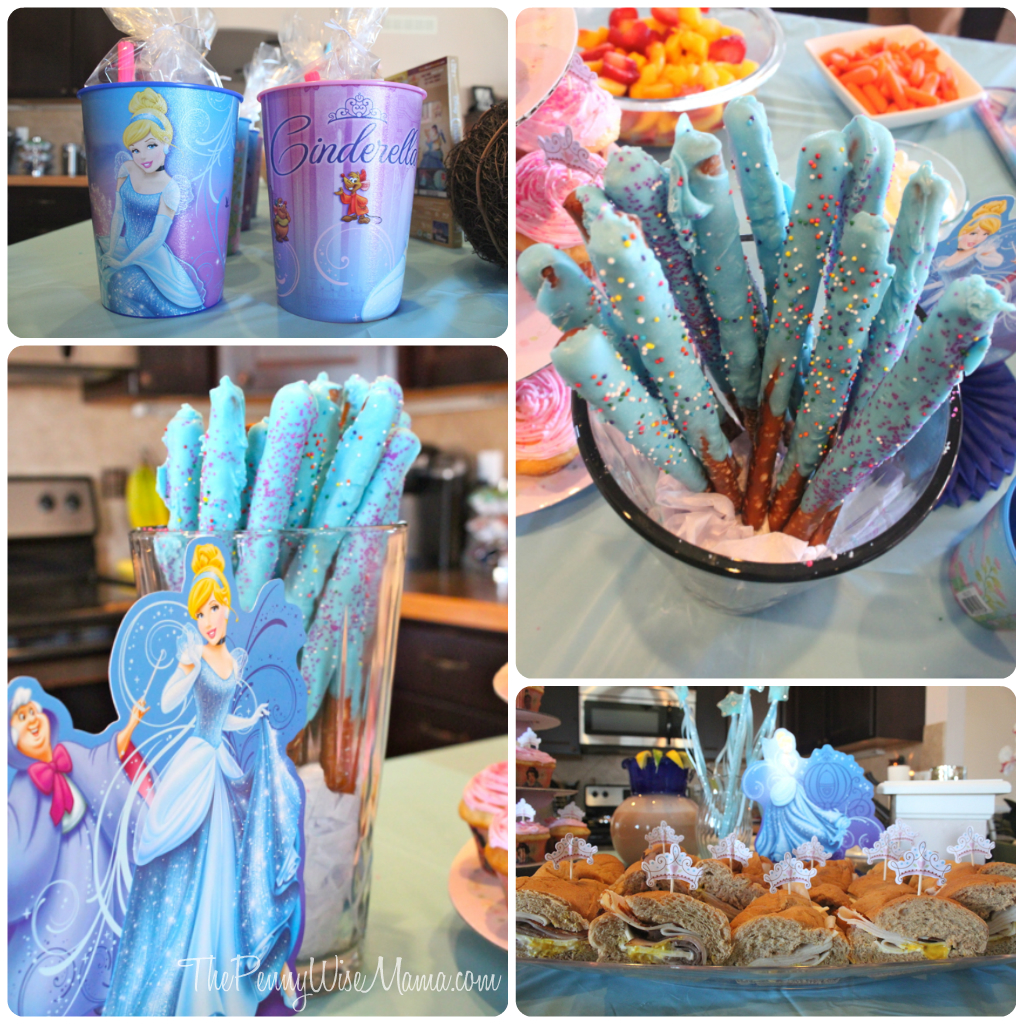 We started the party off with some great food. We had little handheld sub sandwiches, carrots and veggie dip, mixed fruit, cupcakes, autumn mix (candy corn & pumpkins), and my favorite, "Magic Fairy Wands" (chocolate dipped pretzel rods). Of course all of the kids loved the fairy wands and picked them over the cupcakes. We also had "Princess Punch" in our pretty Cinderella cups (that also doubled as party favor holders).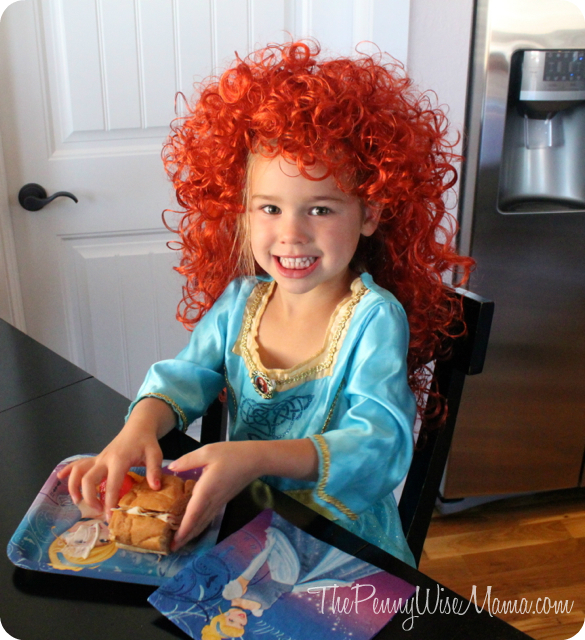 After everyone was done eating, we let the kids play with our new Cinderella toys. The horse-drawn carriage was a huge hit, along with the Magic Clip Cinderella figurines.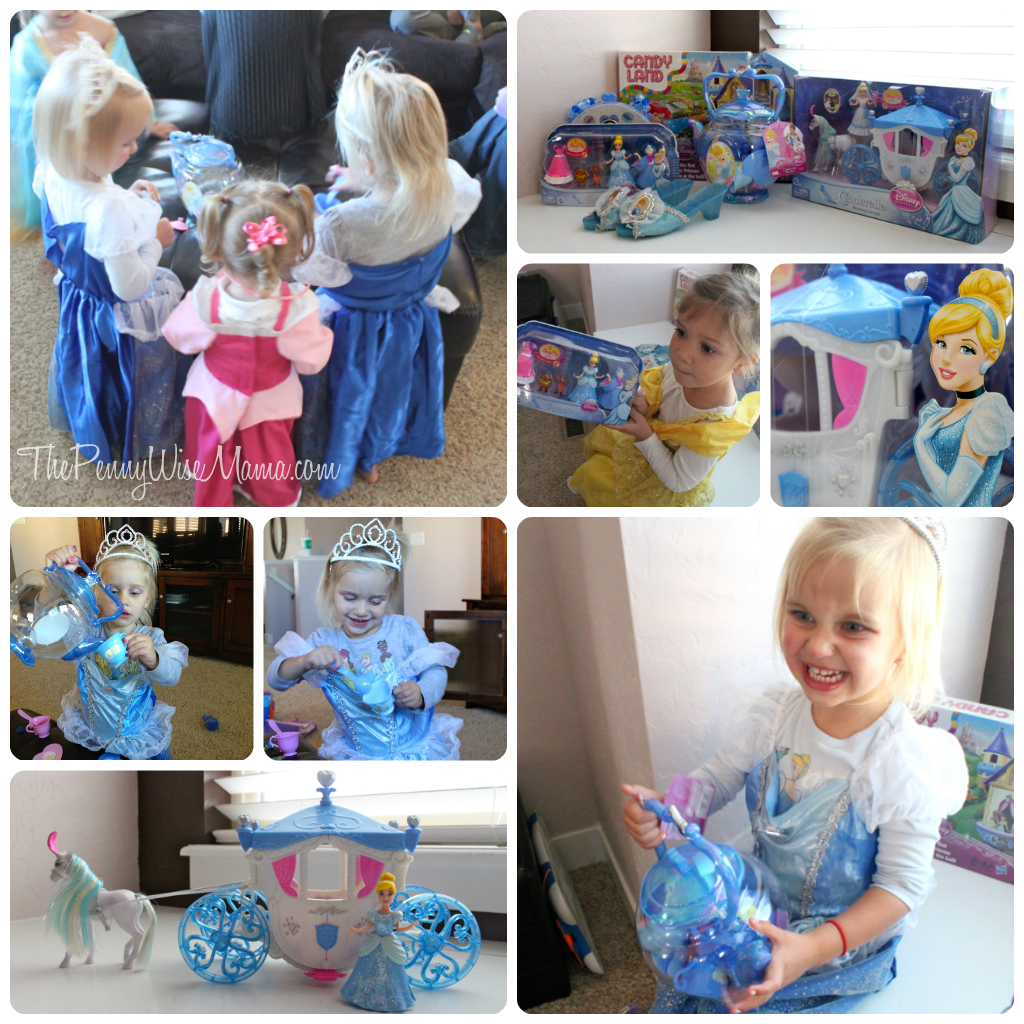 I think the girls had the most fun getting makeovers. We used the Cinderella makeup kit that we had bought at Walmart to apply a little eye makeup and lip gloss to each of the girls.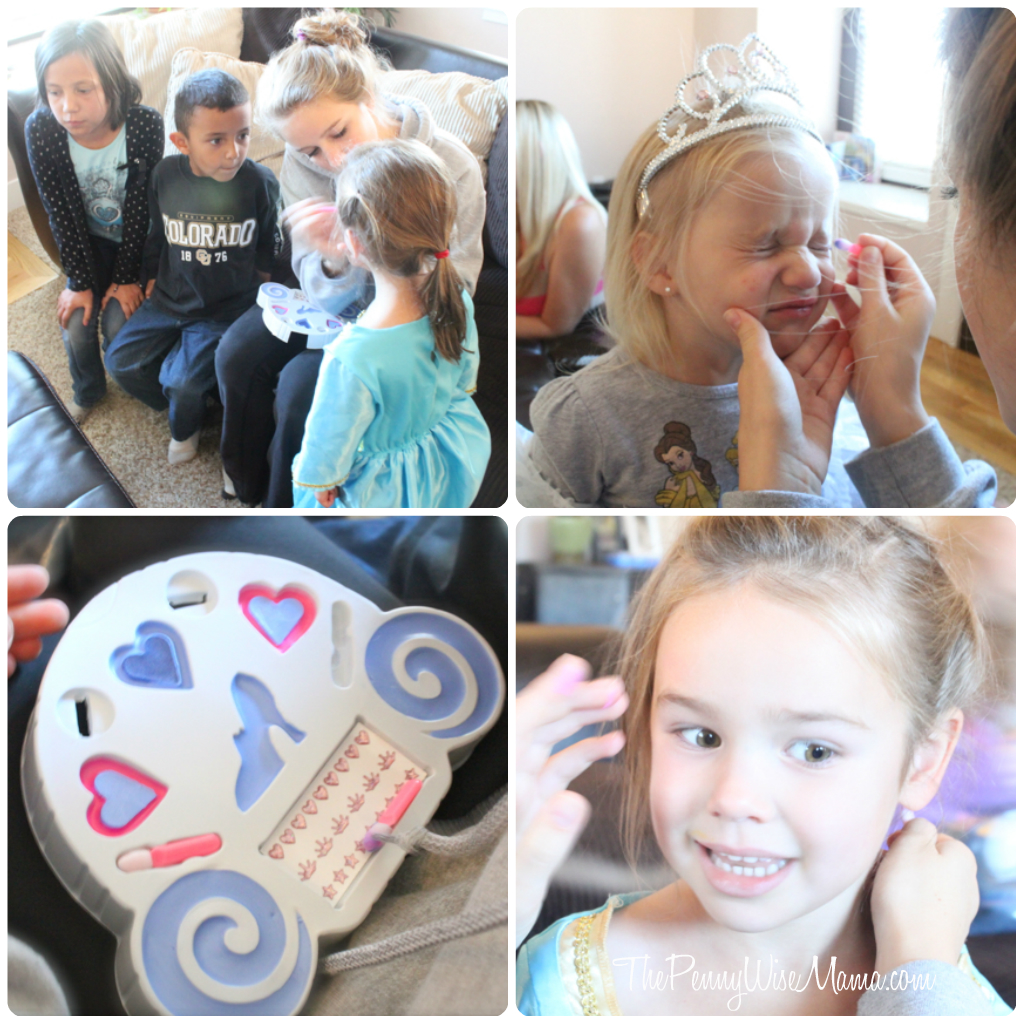 They all looked gorgeous!
When the girls were done getting makeovers, I used the Disney Princess Royal Ball AR 2.0 App to take pictures of each of them. I downloaded the app for free from the iTunes App Store (it's also available on Google Play). It allows you to bring your favorite Disney princesses to life. You can create a Disney princess outfit with accessories, decorate a carriage, and even attend a royal ball! You can also use the app in-store to unlock more games and content by scanning select Disney/Cinderella products. Since the theme of our party was Cinderella, we picked out Cinderella's attire and then had each girl take a picture in the Cinderella frame. The girls thought it was pretty neat and wanted me to keep taking their pictures over and over again!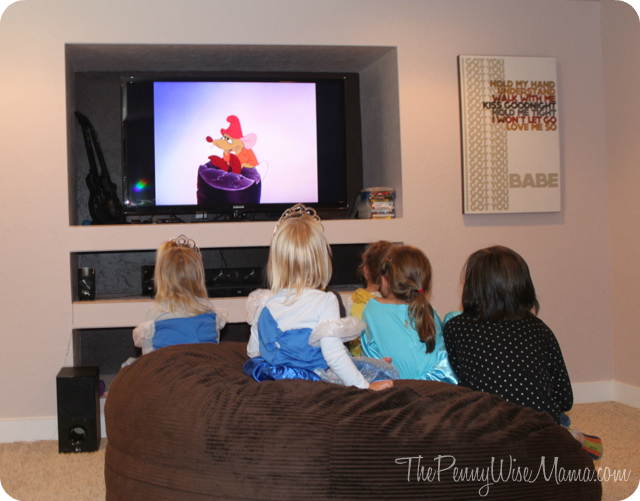 We ended our party with watching the Cinderella Diamond Edition movie. The Blu-Ray quality is awesome! We all really enjoyed watching it, and it was so fun for me to see how much the girls loved it since it was one of my favorite movies as a little girl.
Cinderella truly is a classic movie that children will love for years to come!
Get Connected with Disney:
I am a member of the Collective Bias™ Social Fabric® Community. This shop has been compensated as part of a social shopper insights study for Collective Bias™ and Disney Consumer Products, Inc. #CBias #SocialFabric