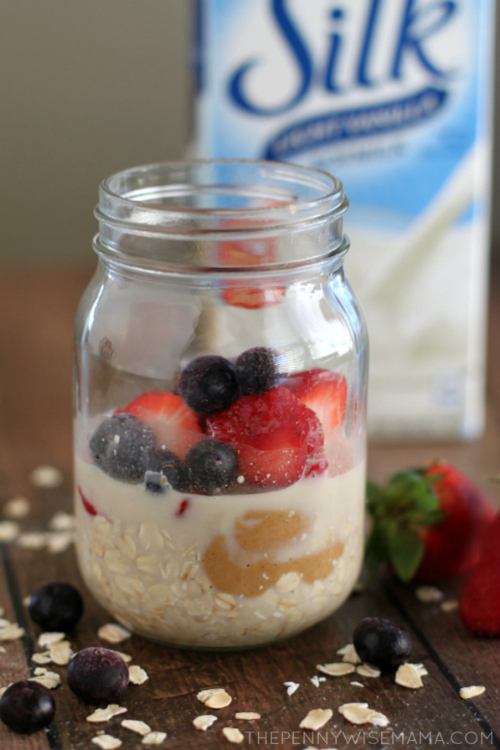 I finally got around to making overnight oats. I've been seeing pictures all over my social media channels for a while now, so I figured it was about time I jump on the bandwagon. I'm sitting here wondering why I didn't make them sooner. After all, I have loved oatmeal for as long as I can remember so it only makes sense that I would like this delicious, time-saving version. I whip it up before I go to bed and it's ready for me to eat in the morning. It's so easy to make and I love the energy it provides. The best part is I've come up with a vegan-friendly recipe that tastes great!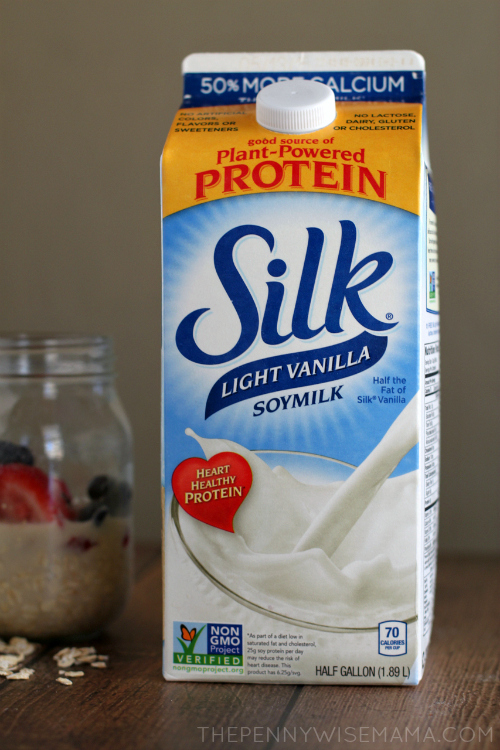 For awhile now I have suspected that I have a dairy intolerance, but I only recently cut dairy out of my diet. I'm now using dairy-free alternatives when I cook or make smoothies. I've been using Silk® Almondmilk for the most part, but at the grocery store the other day I decided to pick up some Silk® Soymilk instead. With 8 grams of plant-powered protein per serving, it has more protein than other plant based milk. I figured it would be a great way to add protein to my diet and I wanted to try it in my smoothies and overnight oats.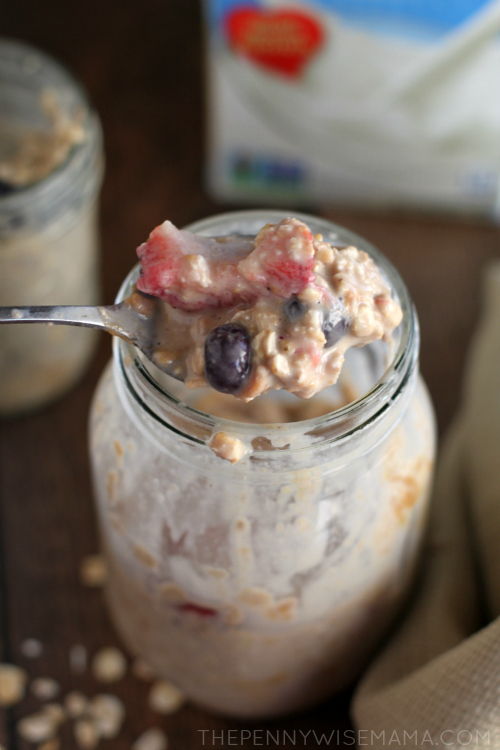 There are so many different ways you can make overnight oats. I always make the base with oats and a dairy milk alternative, such as Silk Soymilk, and then I add peanut butter and whatever fruit sounds good. Sometimes I also had dark chocolate chips! The combination of vanilla soymilk, peanut butter, oats, and fruit creates a delicious and satisfying meal. It only takes a few minutes to throw everything together at night and by the next morning it's ready to go. You can eat it chilled or you can warm it up in the microwave. I love eating it cold right out of the jar. It's so yummy!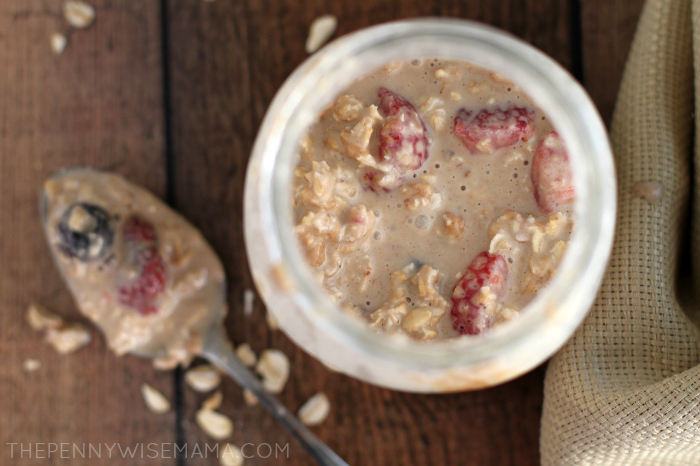 This recipe for overnight oats tastes great and it's packed full of nutrition to give your body the energy it needs to help fuel your morning. It's lactose-free and dairy-free, which also means it's totally vegan-friendly. I encourage you to try it and let me know what you think!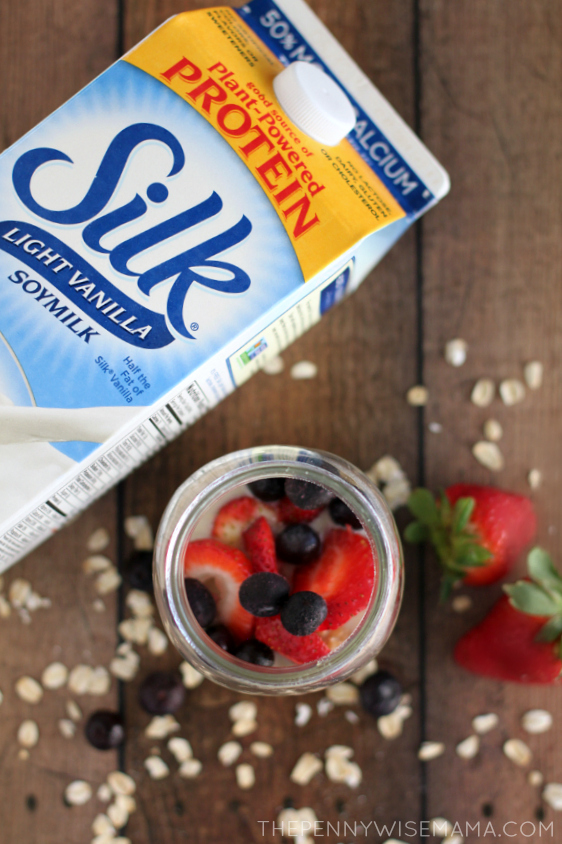 Did You Know?
Silk Soymilk is plant-based, so it's naturally low in saturated fat and has no cholesterol. It's lactose-free, dairy-free and it's also free of gluten, casein, peanuts, egg, MSG and high-fructose corn syrup. It contains no artificial colors, flavors or preservatives. It tastes great by the glass, over cereal or in recipes.
Visit the Silk website to grab a coupon to save on your next purchase!
What's your favorite way to enjoy Silk Soymilk?
This conversation is sponsored by Silk. The opinions and text are all mine.