This Sparkling Cranberry Lime Holiday Punch is festive and delicious — perfect for holiday parties! Serve it as a cocktail or mocktail on Christmas, New Year's Eve, or any time of the year.
Where has the year gone?! Christmas will be here before we know it! It seems like just a few weeks ago we were soaking up the summer rays, and now we're trying to survive the cold and hustle and bustle of the holiday season.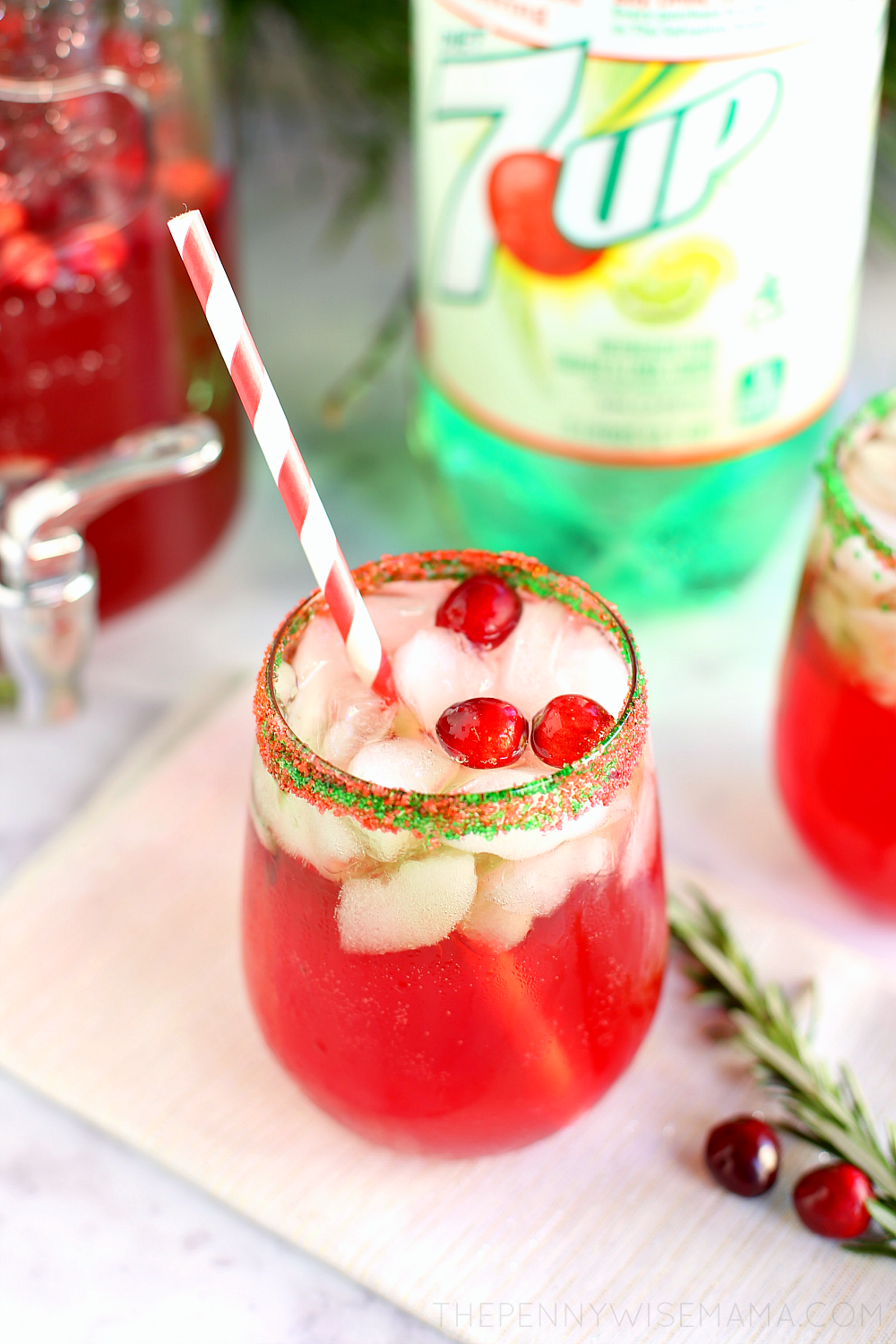 It's a crazy time of year for sure, but there's so much to love — all the pretty lights, shopping for gifts, eating yummy food, spending quality time with family and friends, and drinking festive drinks like this Sparkling Cranberry Lime Holiday Punch!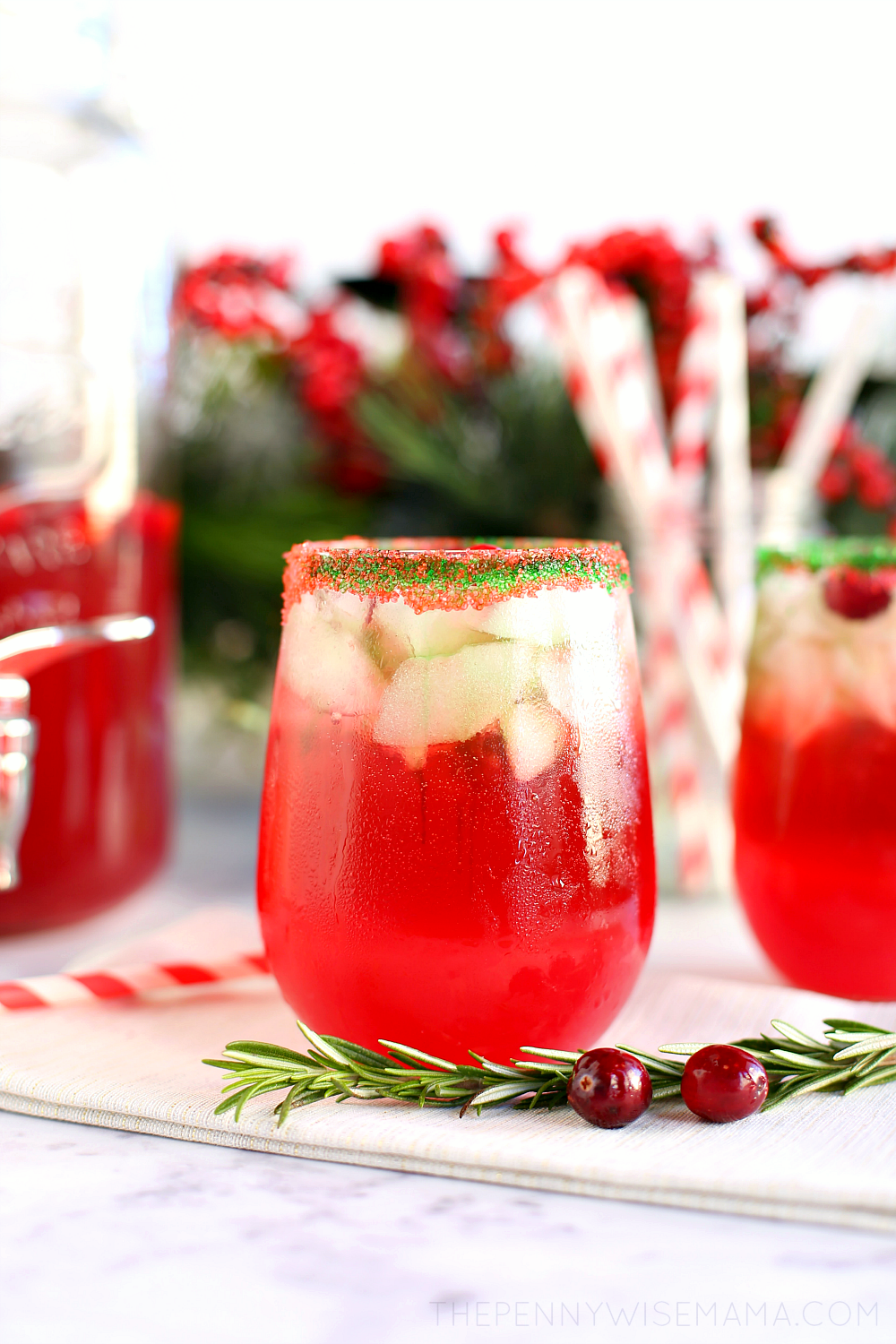 One of my favorite things to do during the holiday season is get together with family and friends. I'm not much of an entertainer, but I do enjoy cooking yummy food for my guests.
I also love making pretty holiday drinks like my Cranberry Mint Iced Tea (so yummy & non-alcoholic!) and this Sparkling Cranberry Lime Holiday Punch, a delicious holiday drink that can be prepared with or without alcohol.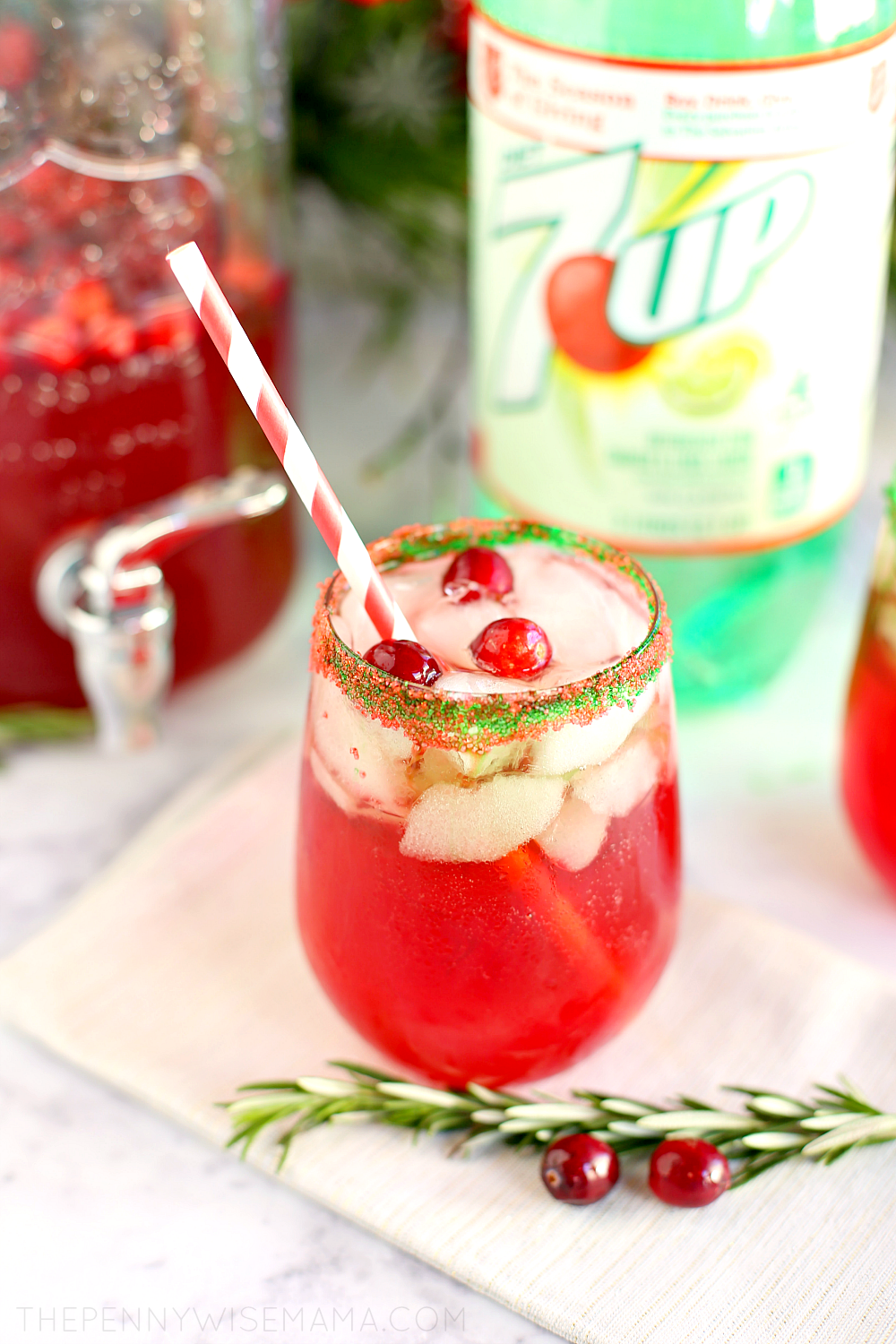 This Sparkling Cranberry Lime Holiday Punch is super easy to make and your guests will love how delicious and festive it is!
All you need to make it is cranberry juice cocktail, frozen limeade concentrate, vodka or gin, 7UP, fresh cranberries, and holiday sprinkles.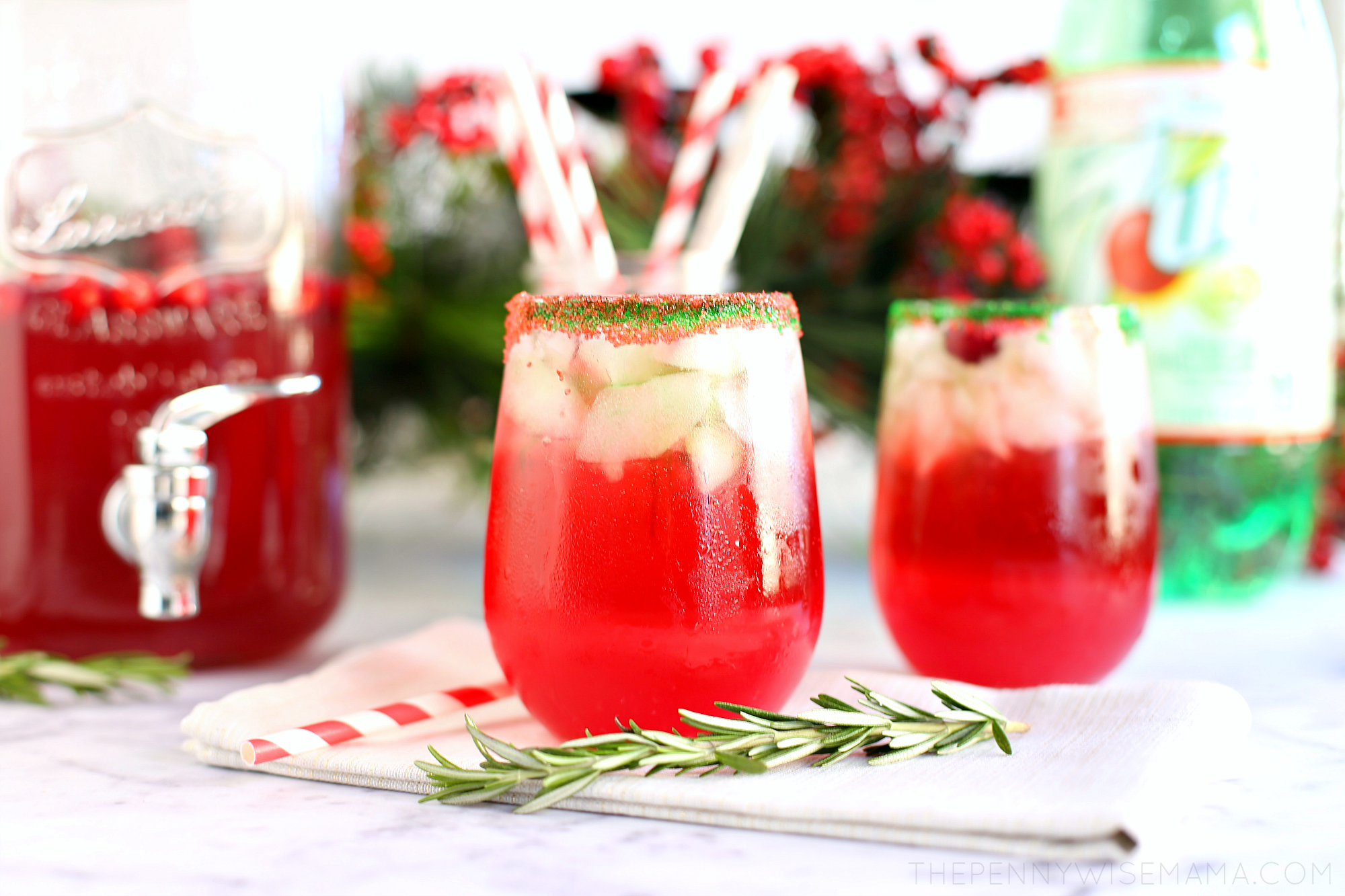 To make it, simply combine the cranberry juice cocktail and frozen limeade concentrate in a large pitcher or punch bowl and stir well to combine.
This juice mixture is the base of your punch that you will add to each glass of ice.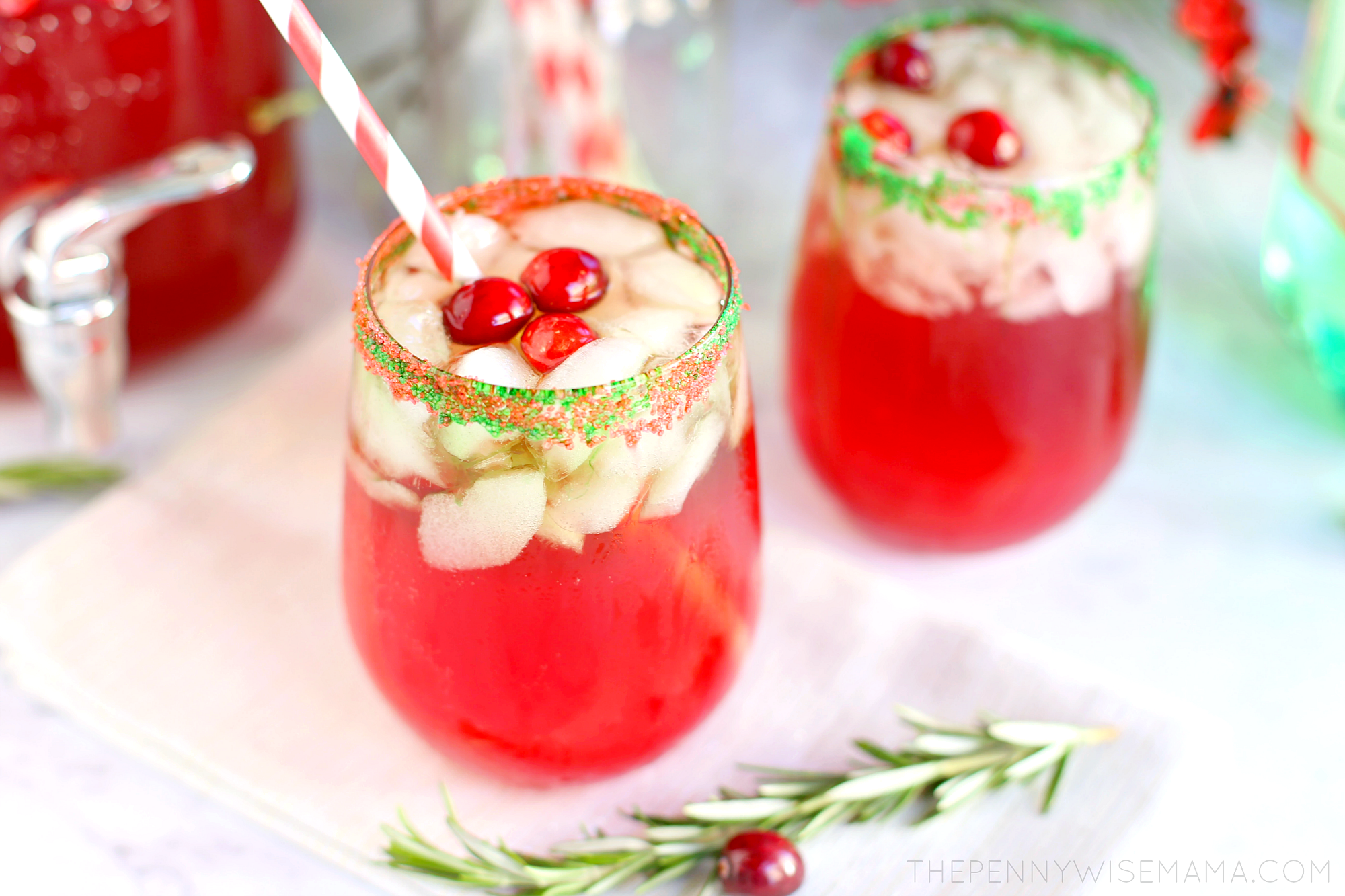 Fill each glass about 3/4 of the way full with the juice mixture, add a shot of vodka or gin if desired, and then top off with 7UP.
To give it more of a festive flair, you can rim each glass with holiday sprinkles and add fresh cranberries to the top.
If you like the drink dispenser, glasses, or straws I used, here are the links to purchase them: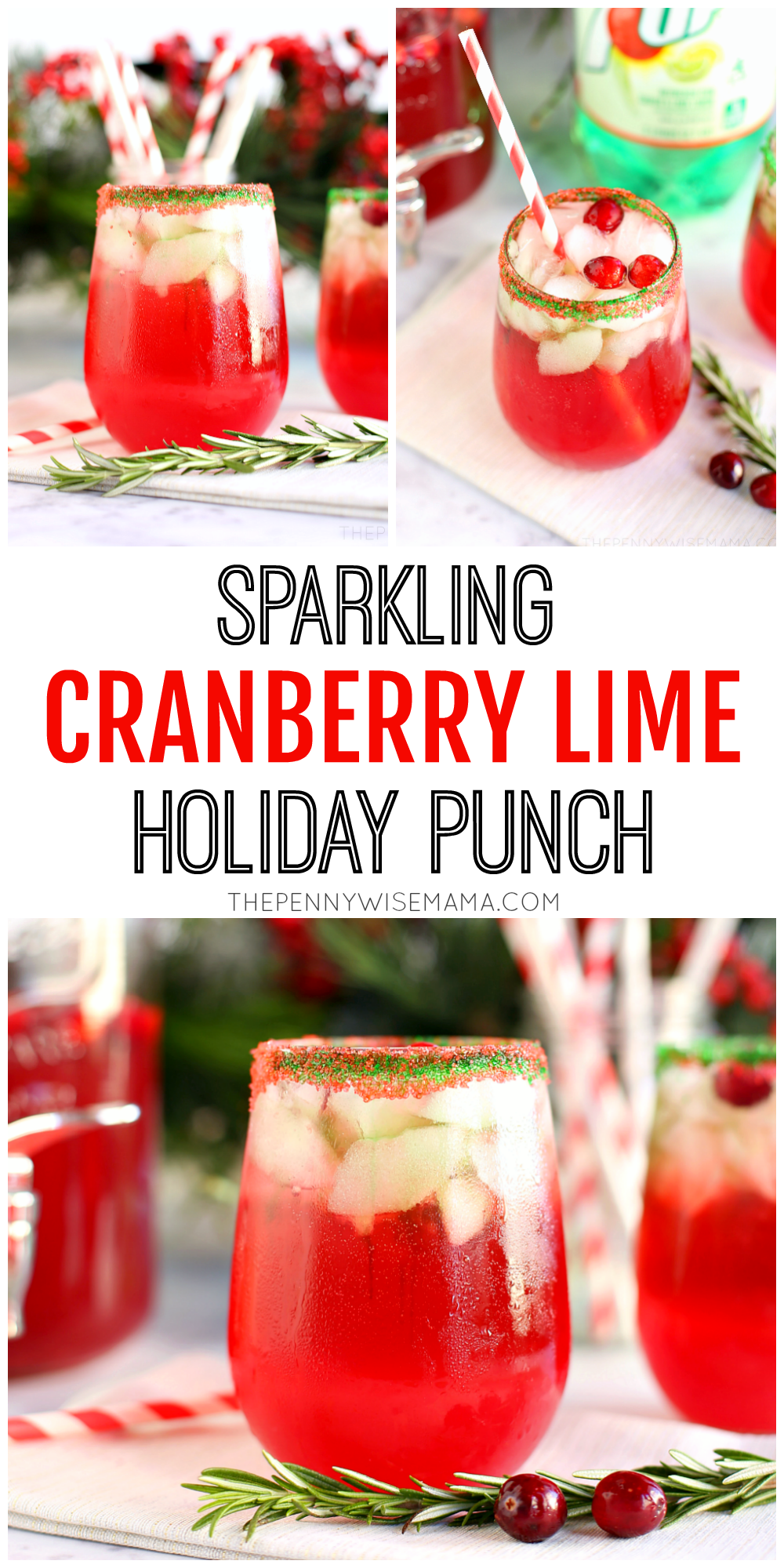 This recipe is super easy to make and can be customized to your liking.
Feel free to leave out the alcohol if you want, and for a slightly different flavor, swap the 7UP for Canada Dry Ginger Ale.
Either way, the drink is sure to be a hit at your next party!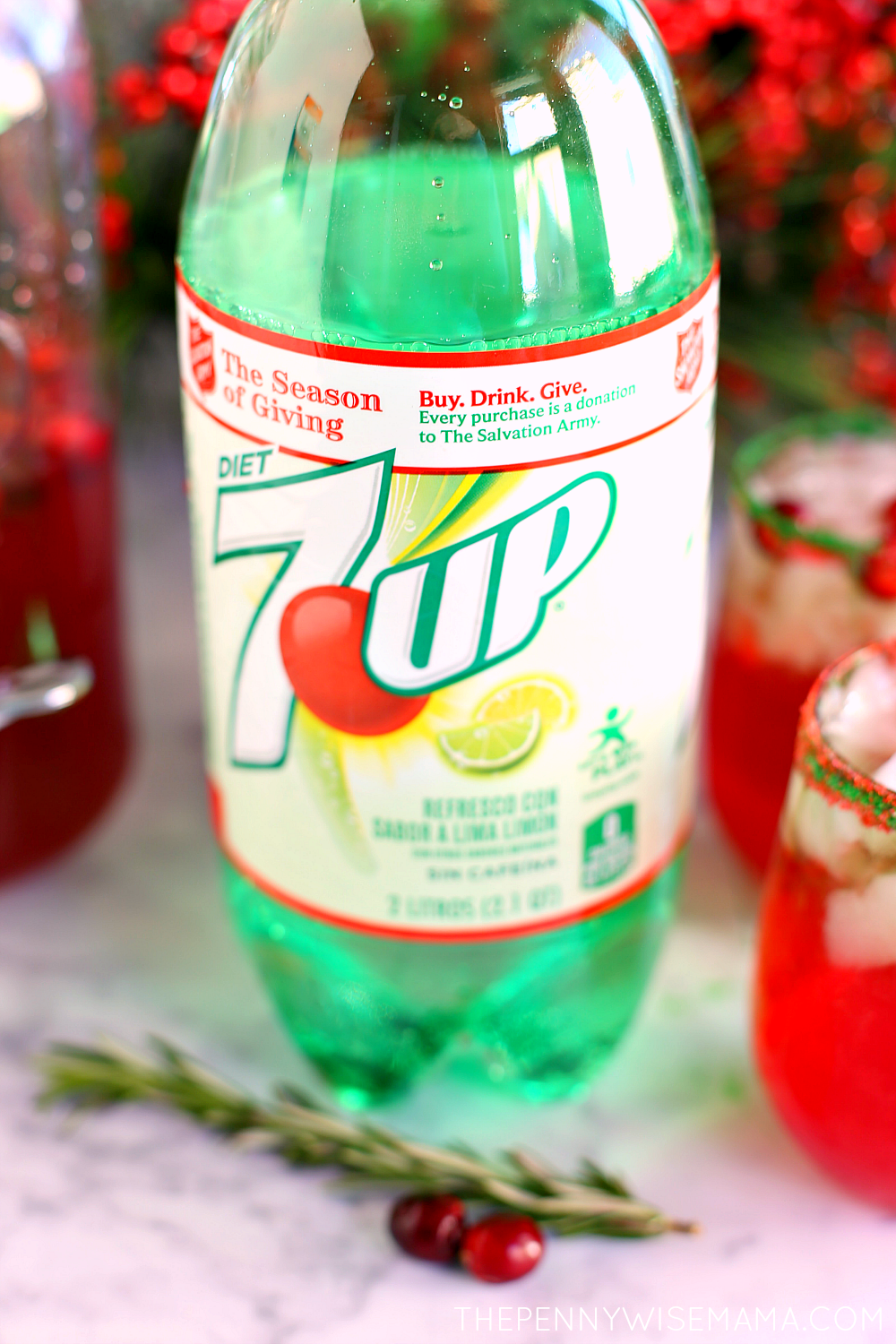 Do you have a favorite holiday drink? Tell me about it in the comments below!
Dr. Pepper Snapple Group® sponsored this post.