iPad and tablet POS systems are quickly gaining popularity in the world of small business, particularly on small business storefronts like Shopify. In the beginning, there were ringing cash registers that took up half the counter space. From there, we moved on to computerized systems. Today, small businesses are looking for the most mobile and space-saving options to conduct their POS transactions. An iPad or tablet is not only modern and sleek but the POS applications that can be found operating at high-capacity on these devices cost considerably less than those used on bulky computerized devices, according to Entrepreneur.com.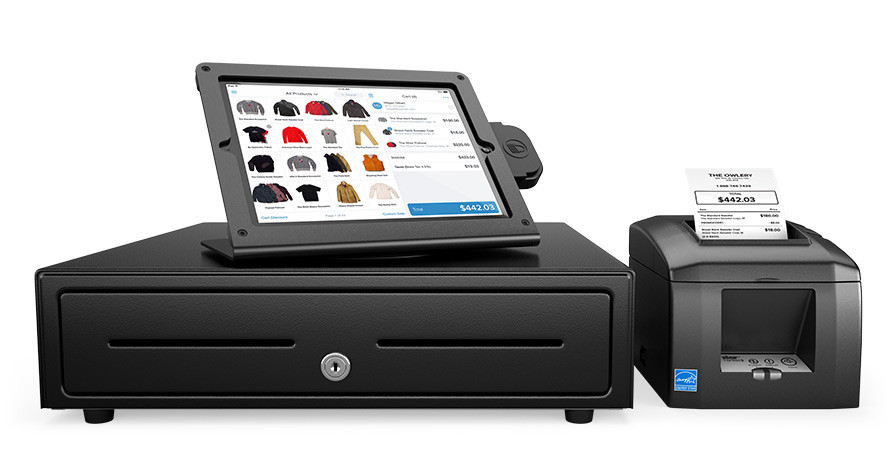 In the coming 5 to 10 years, according to research from Mercator Advisory Group, the currently expensive POS systems will be replaced by iPads and tablets. While it is not possible to predict how high the conversion rate will actually be over the next decade, it is fair to say customers will not be writing checks to pay for their Christmas gifts again anytime soon. With most financial and banking services now having been made available online, customers will likely be adapting to more mobile purchasing transactions in the coming years. Turning your iPad into an effective workstation now will be the perfect investment down the road. So let's have a look at some secure iPad stands and other tools on the market that will allow you to do so.
Tools to Transform Your iPad into a Work Station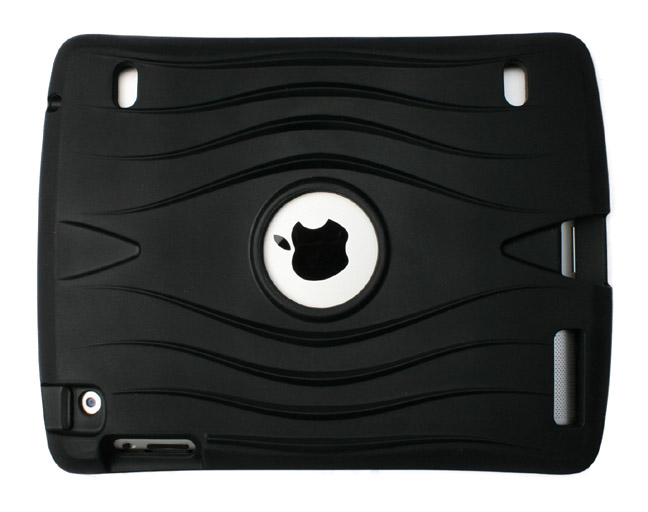 Uzibull Flex for iPad (Heavy duty)
As much as we say that an iPad is much more affordable than the use of less mobile POS system options, there is no sense in not protecting your device from the work environment. For businesses that require a little extra protection, the Uzibull Flex for iPad is a good choice to consider. The product has incredibly thick material to prevent damages from drops that may occur. The air pockets allow for the absorption of high impact and the connector as well as headphone jack is located within the Uzibull Flex so there is not a worry those areas of your device will get damaged.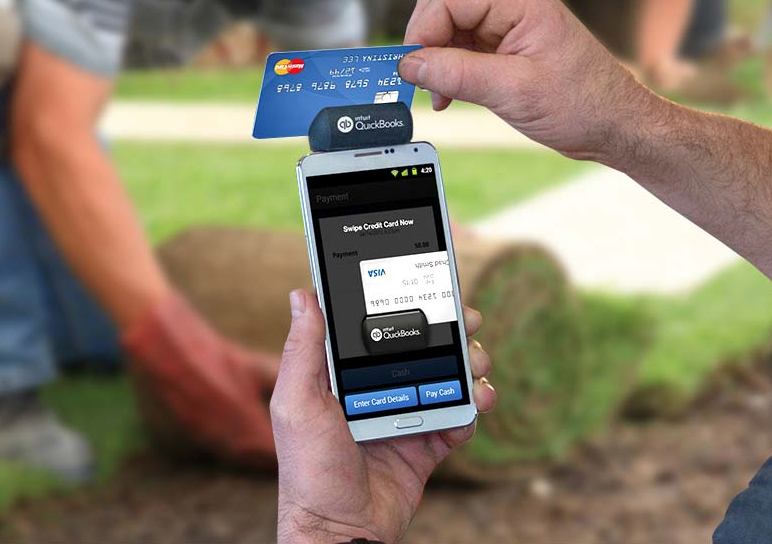 Swipe and Save with GoPayment for iPad
One of the main advantages of transforming your iPad into a work station is to be able to make use of the highly affordable POS applications that is only made available on mobile devices. GoPayment is one of the many prominent POS service applications that provide access on both iOS and Android devices and is compatible with various accounting softwares to make tracking the books much easier than before. With up to 50 users being able to access one account at any given time, there is no doubt that GoPayment for iPad is suitable for the use of small business owners. Furthermore, who would not like to save further? GoPayment generally has funds processed within a few days and with absolutely no transaction fees for the user.

Stand Your Ground at the Checkout with Griffin Kiosk for iPad
Whether you are looking for a mounted version of an iPad stand for your reception area or an elevated mobile iPad stand for your checkout counter, the Griffin Kiosk for iPad meets both those needs. One of the great parts about this iPad stand in particular, is the fact that it easily hides any USB cables that could be attached to your iPad device at any given time. This will complete your checkout with a polished looking without cables flying everywhere. The iPad stand also allows for the rotation of the iPad device back and forth so that you can show your customer the processing transaction at any given time without having to ever remove the iPad from the stand.
What to Keep an Eye Out For
Look for iPad tools and stands that can keep your iPad safe. The downside of having a mobile device operate your POS system is that fact that it is easier for theft to occur. iPads are simply easily snatched up in stores if not careful. One way to prevent this is to get an iPad stand with the appropriate height. You don't want the iPad to be hidden among other devices and objects at your storefront so be aware of this before making your purchase.
If taking a few days to process your funds is a problem for your small business, then look into options like Square. Square is another mobile payment service with an application on iPad. The only difference is, you will be able to receive your funds by the next business day so you won't have to wait as long when you're tight for cash flow. What's more is you can also look into service applications that will allow you to promote your deals through the application onto social media feeds.
What tools do you recommend for anyone looking to turn their iPad into a work station?