I participated in a campaign on behalf of Mom Central Consulting (#MC) for Urbini. I received a product sample to facilitate my review and as a thank you for participating.
Hello, my name is Lindsey and I am a stroller addict! I'm not even exaggerating when I say that in my nearly six years as a mother, I have owned 31 strollers! Baby gear fascinates me — the way it works, the features that the designers chose to add or not, the wheel size, how small it can fold up, whether or not the upholstery is easy to clean, if I can push it one handed, if it's something the kids like — I could go on and on!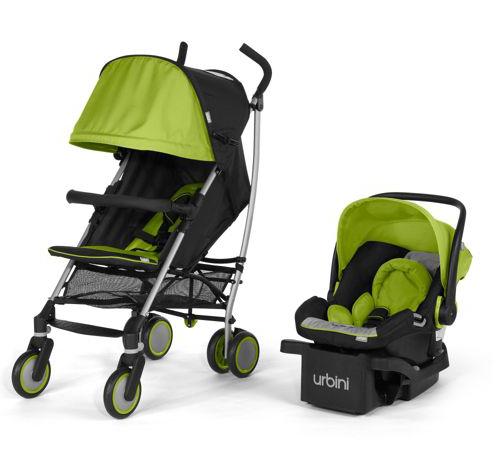 So with that said, let me introduce stroller number 32 — the Urbini Touri Travel System — and wow, color me impressed! For the price point, and really, even beyond that, this is a GREAT system! When I have dealt with inexpensive strollers in the past, I always felt that they achieved their price point by cutting corners. For example, some brands have exceedingly cheap fabric, or they skimp on extras and sometimes the basics. Not here, though, the quality is comparable to that of Peg Perego (at the very top of my list of favorites) or Aprica, but at a fraction of the price.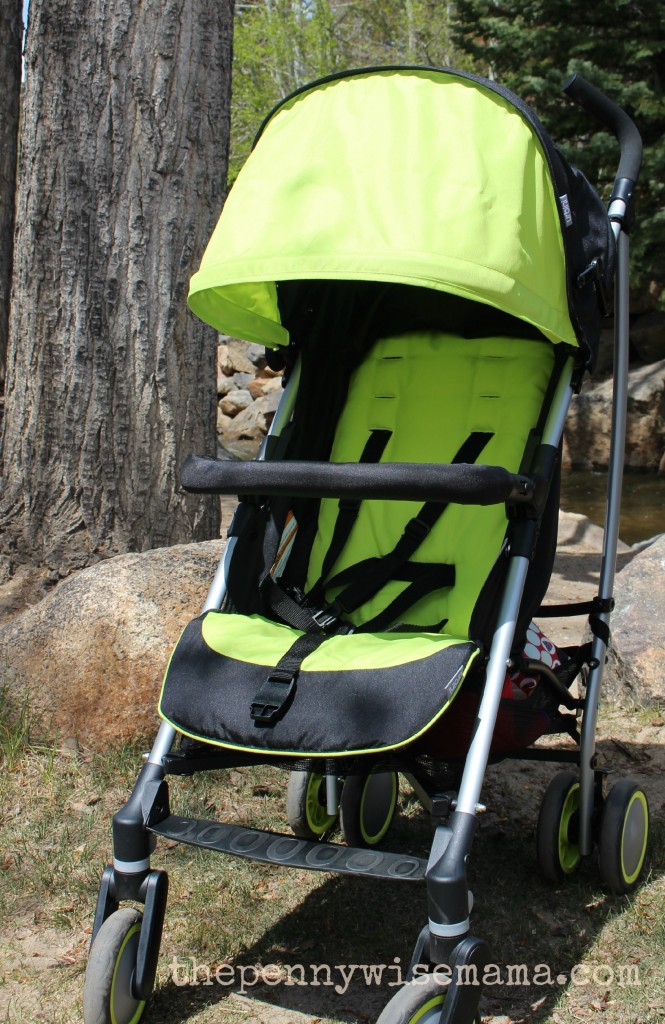 This stroller folds up like an umbrella stroller but has all the features you would come to expect from a full-size stroller. The sun shade on this stroller is AMAZING!! If your kiddos do not want the sun on them, then their wish is your command because this visor will cover it all. On the other hand, if they want a little sun, then that's a possibility too. Plus, there's a little peek-a-boo window for a quick check without disturbing the precious cargo.
Another feature I love is the multiple level seat recline. There's nothing worse than being out with your tired kiddo and she's stuck in a stroller that sits perfectly upright, or watching as your little baby keeps scrunching down in a stroller with no recline. As far as the basket goes, you can't exactly fit a kitchen sink in it, but it's fairly sizable. I carry the classic Miche Bag, (which as a shameless plug, you can read about here). I can fit that plus a small lunch box for snacks and still have some room to spare for the odd blanket or stuffed animal.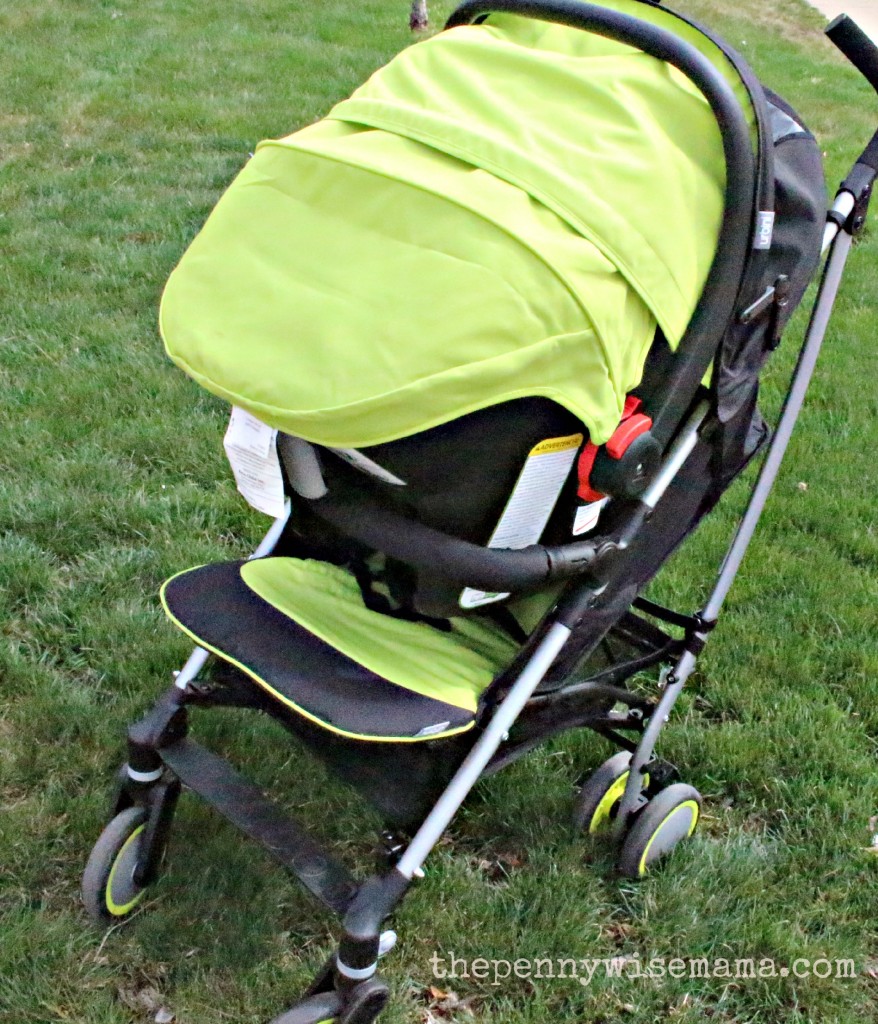 The final two stroller features to consider are the swivel wheels and the awesome height of this beast! There have been very few strollers I have experienced that allowed true one-handed steering, even when matched against my 40 pound 5-year-old. I attribute this quality to the amazing swivel wheels coupled with the great height. The stroller is a comfortable height for both myself (5'6″) and my hubby (5'11").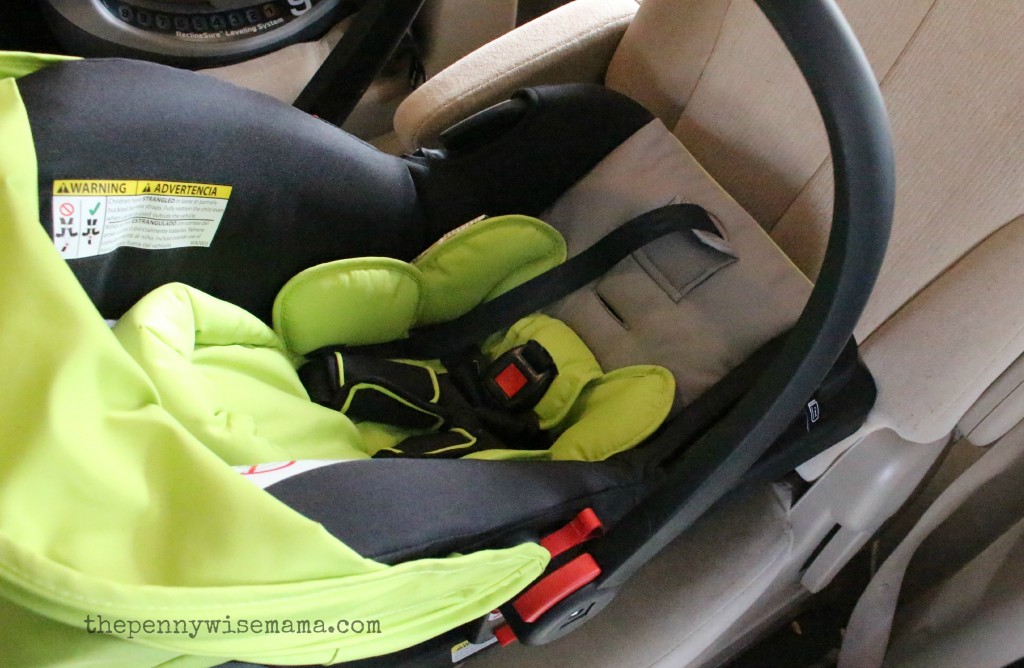 On to the car seat, the Urbini Petal. Remember how I was talking about the quality of this product and how certain other brands cut corners in order to save money? The car seat is prime example of the fine work and forethought. In fact, the feature that struck me the minute I took this travel system out of the box was the included preemie insert. There are very few car seats that cater to these tiny babies, and yet, here in this great set, is the insert to make the seat compatible for preemies. The weight parameters are 4-35 pounds and until the child is 35 inches tall. I put my 20 pound 26 inch tall kiddo and I was surprised at how comfortable she was in the seat. I also like that the base offers different recline options so as your child grows they don't have to lay down as much as their younger counterparts.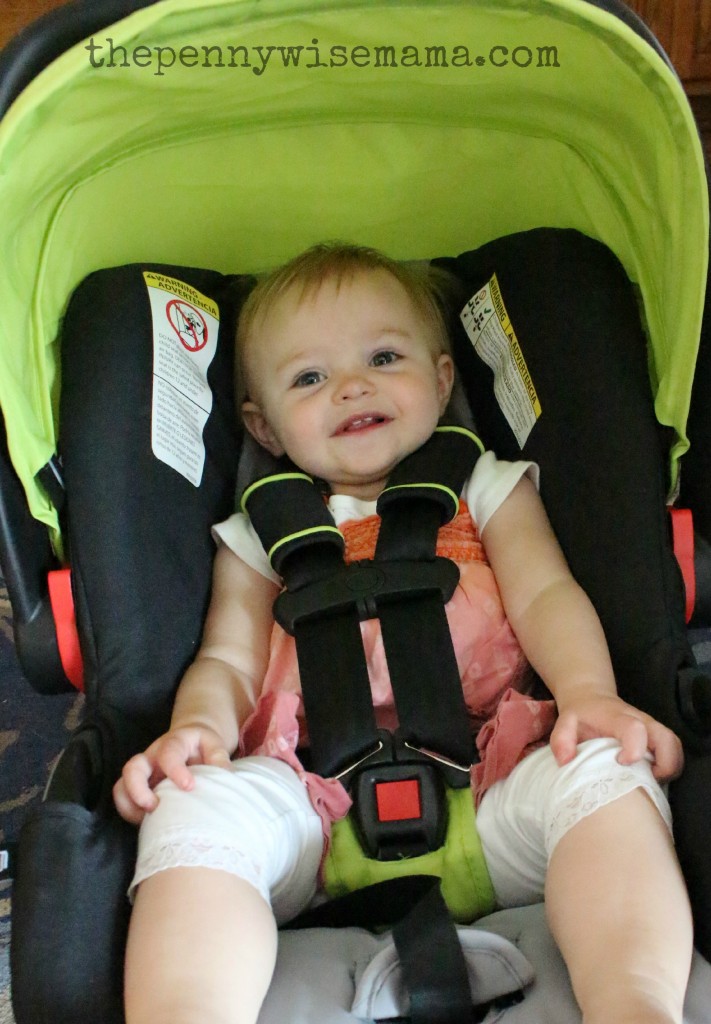 The Urbini Petal car seat is also among the lightest on the market weighing in at an exceptional 8 pounds. For comparison, the Graco Snugride35 weighs in at 9.7 pounds and the Chicco Keyfit weighs 9 pounds even. A pound to a pound and a half may not sound like much, but anyone who has carried an infant seat for any length of time you'll understand that every ounce matters. Of course, this carseat has the base that has become industry standard and it is super easy to install. Additionally, the seat has been through rigorous testing so you know your little peanut or pumpkin is safe.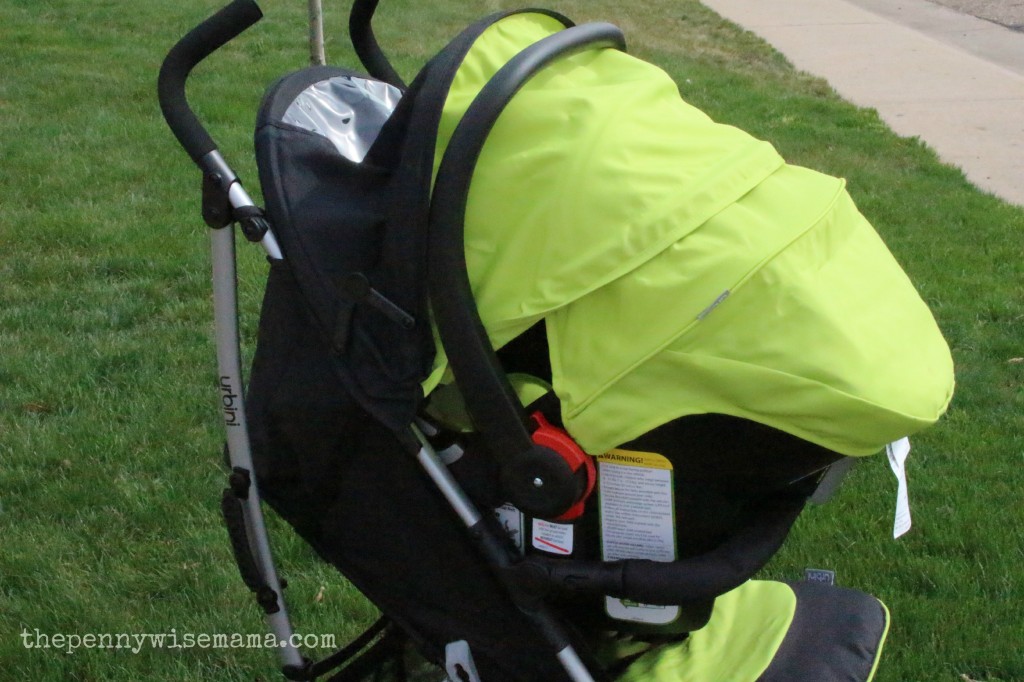 Finally, these two fantastic pieces come together to create the best travel system that will serve you long past the infant stage. Because I have owned so many strollers, I am the go-to-gal within my circle of friends for all things baby gear and up until the Urbini Touri, I would typically steer them away from travel systems. My main reason for this move was that it seemed that parents typically fell out of love with their full size stroller shortly after it's usefulness as a travel system ran out. Usually, the parents then move on to something more compact and easy to use on a daily basis. In this case however, the compact stroller is already built into the package.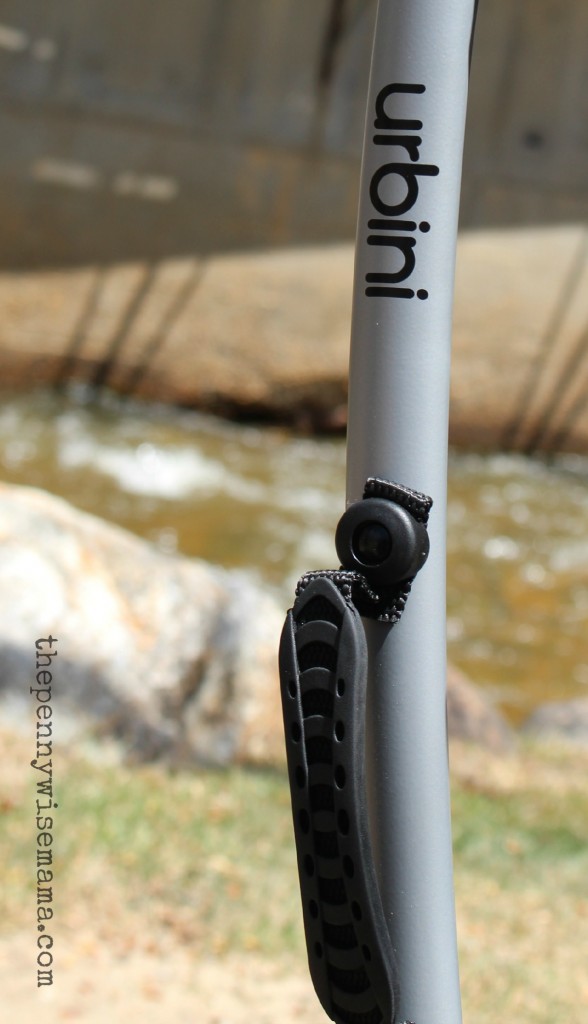 Additionally, I love that the carseat actually locks into the stroller so you know it's not going anywhere, but taking it out is simple as well. The handle on the side of the stroller is also pretty handy. I know this is there for easy transport when the stroller is locked into its folded position, but it also doubles as a great place for my two year old to hold onto when we are walking.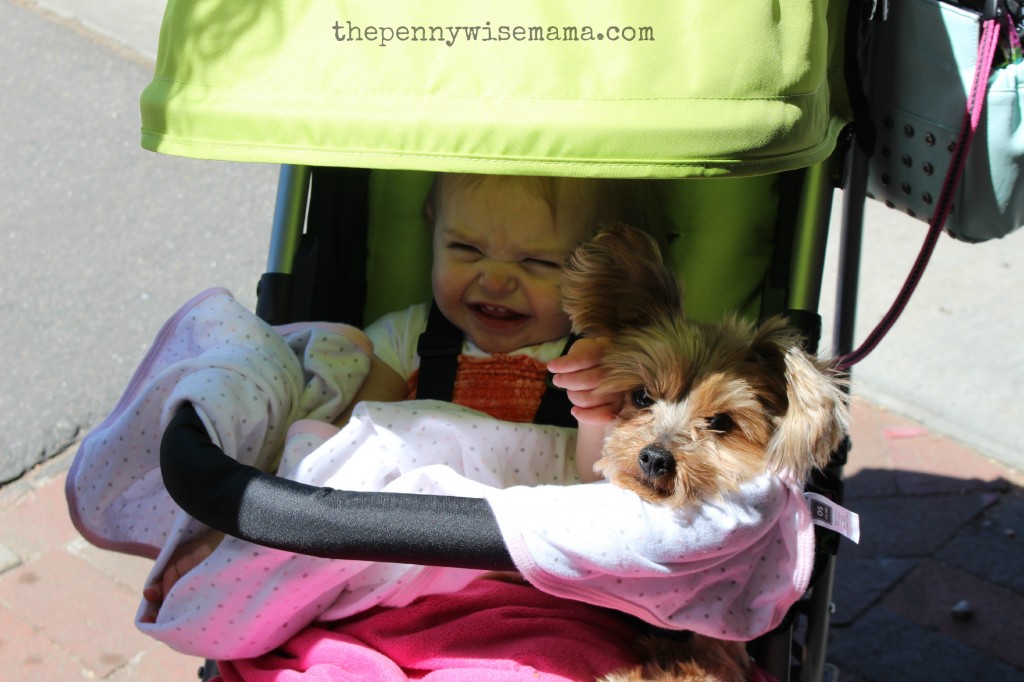 I cannot say enough great things about this baby stroller and I think my history with the baby gear industry backs my claims. You will not be disappointed if you decide to go with anything from this brand, and I am especially happy with the Urbini Touri Travel System. And look, my baby and dog agree!!
You can find the Urbini Touri Baby Travel System in a variety of colors at Walmart.com for $149. Click here to read my Walmart.com review.
Make sure you follow Urbini on Facebook and Twitter to stay up to date with news and promotions!
This post may contain affiliate links. As an Amazon Associate, I earn from qualifying purchases. Read my full disclosure here.