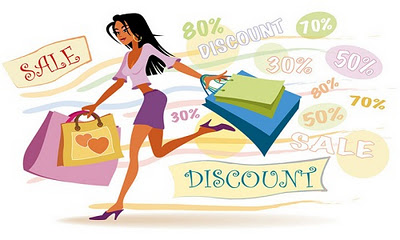 I am frequently asked how I find such nice clothes for my family without spending a ton of money. While I don't buy designer clothes, I do like to shop for name brand clothing. My secret is I rarely pay full price for anything. I have found that I can oftentimes buy clothes from the Gap, Children's Place, Gymboree, etc. for about the same or less than what I can buy at big box stores or used.
Here's how:
Wait for a sale. NEVER pay full price. If there's something you think you have to have, just tell yourself that it will be on sale before you know it.
Combine coupons and promo codes with a sale. Most stores will send you coupons either by email or postal mail if you request to receive them on their website. Some stores even accept mobile coupons, allowing you to just show the coupon on your phone when you are at the register. If you are shopping online, you can find promo codes on websites like retailmenot.com and couponcabin.com.
"Stack" coupons when possible! This really only works if you are buying online. I do this all the time for stores like Old Navy, Children's Place, and Kohl's, and can get shirts for my kids for as little as $2 to $3 a piece! Find a promo code that gives you the best percentage off (20-30% off is ideal), and then try to find a promo code for free shipping. During checkout, enter both codes (if you can) to get maximized savings. Some stores will already give you free shipping if you spend a certain amount.
Buy at the end of the season for the next year. Stores always heavily discount items at the end of the season to make way for new merchandise. This is a prime time to buy! Of course, you have to predict what size you will need for the next year. If your child is average size, you can pretty much go off the manufacturer's suggestions. If not, use your own judgement based on how your child is growing. While it seems more risky, this is an incredible way to save, especially if you combine with coupons!
Shop sample sales to save 50-80%. If you love designer clothes, trendy boutiques, or just items that you don't see everywhere, I suggest shopping sample sites like Zulily, Rue La La, and Gilt. They feature higher-end items at a fraction of the cost. In most cases you can save at least 50%.
Buy on eBay. While it can take some patience to sort through what you are looking for, it can pay off. I love Big Star jeans, but refuse to pay full price for them. I recently found a seller on eBay that sells them for 50% off, because the manufacturer has marked them as "irregular." I have bought two pairs, and so far I haven't found anything wrong with them. This has been an awesome way for me to get them for half price!
"Like" your favorite brand on Facebook. Facebook is the place to be, and companies know that. They want to provide incentives and rewards for their fans, so they will post special coupons or promo codes just for their fans to use. I have gotten lots of high value coupons this way!
Swap clothes with friends. I have several friends who swap their children's outgrown clothing with each other, and then either give them back or donate them when they are done. As long as your sizes and genders match up, this can be a super way to save!
Shop consignment sales, garage sales, or thrift stores. I am not a huge fan of this, because many times I find that the clothing is outdated and worn out, but you can find some good deals if you don't mind sifting through everything.
Don't buy more than what you need! Kids outgrow clothes quickly, so only buy enough to outfit your child for 7-10 days. They will be just fine if they don't have an overflowing wardrobe of the latest fashions! 🙂
How do you save on clothing for your family?