Winter in Colorado is beautiful and full of fun outdoor activities. There's always plenty of snow in the mountains and the sun shines just about every day. It's a great time of year to enjoy the outdoors with your kids. From sledding to skiing to ice skating, there is something for everyone. Even something as simple as building a snowman in your front yard can provide endless excitement!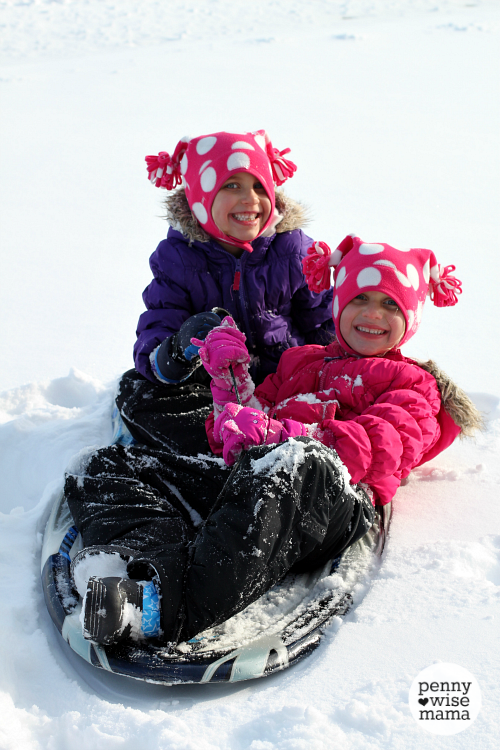 Yesterday my kids had their first "snow day" of the year, which meant a day of playing in the snow was in store. We were only supposed to get a few inches, but instead we got almost a foot! It made driving around town treacherous, but it was perfect for building a snow man and sledding on the big hill by our house. We don't have snow days that often around here, so when we do, we definitely take advantage of them!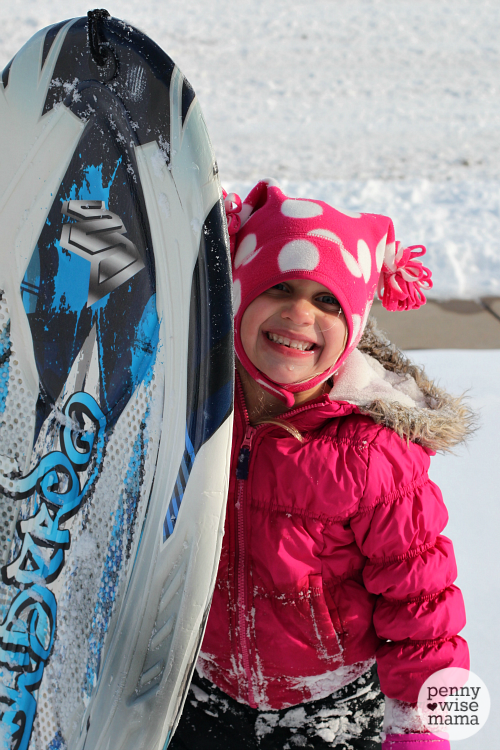 My kids wanted to venture over to the sledding hill as soon as they woke up, but I made them wait until it warmed up a bit. Once I let them out, they didn't want to come back in! It was freezing outside but they didn't seem to care. Kids just don't seem to notice the cold as much as us parents do!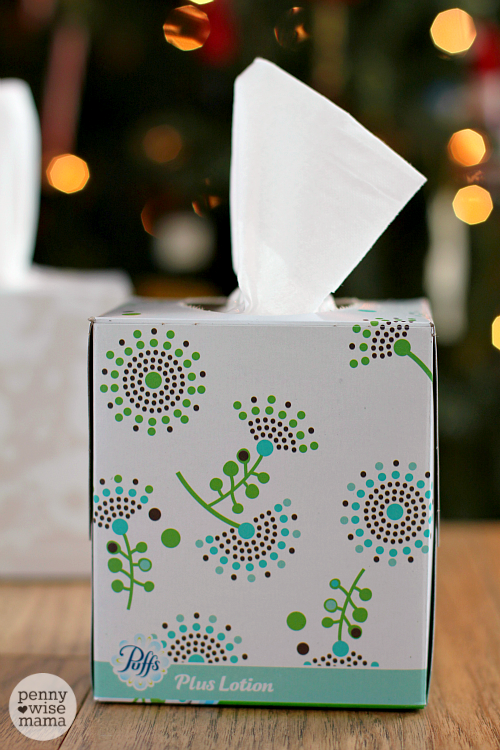 When I was finally able to convince them to come inside (it was getting dark), they were in need of some hot chocolate to warm them up and soft tissues to dry their runny noses — two must-haves after playing in the snow! I was so happy I had Puffs Plus Lotion on hand. They are the best tissues for dry, chapped faces. Unlike regular tissues, they are soft and gentle and actually soothe the skin.
12 Must-Have Items for a Fun Day of Sledding
Before you head out to go sledding this winter, make sure you are prepared with these must-have items:
High-Quality Sled — A sled (or tube) is a must-have you plan on going sledding. Make sure you buy one that is made well even if it costs more. You don't want one that is going to fall apart after one day of sledding. We have one that is made out of a thick, cushioned plastic and it has lasted us almost ten years.
Snow Hat & Gloves — The last thing you want is for your hands or ears to be cold. Keep them warm with waterproof gloves or mittens and a cozy snow hat.
Winter Jacket & Snow Pants — These two items are essential for sledding — without them your clothes will get soaked. Make sure they are waterproof and fit well.
Snow Boots & Wool Socks — It's true that if your feet get cold, your whole body will feel cold. Keep those tootsies extra warm with a nice pair of insulated, waterproof boots and a pair of wool socks.
Hand Warmers — You can buy these handy little heat packets at most stores. Once you activate them, they will stay warm for hours.
Sunscreen & Lip Balm — Apply sunscreen before heading out and make sure you have a tube of lip balm in your pocket so your lips don't get chapped.
Facial Tissues — The cold air has a way of making your nose run, so make sure you are prepared with a pack of Puffs Plus Lotion tissues.
Warm Drinks — It's also a good idea to have hot chocolate, apple cider or coffee on hand to warm you up after the fun is over!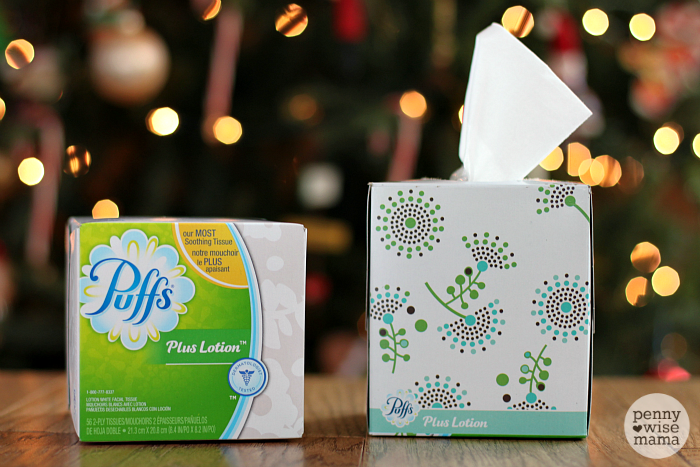 Winter, and the common colds and flu that come with it, can be hard on your family – especially their delicate noses. Puffs Plus Lotion is dermatologist tested to be gentle on sensitive skin, helping you and your family tackle winter head on!
Having trouble kicking your cold? Check out these 5 Easy Cold & Flu Remedies!
What are your favorite winter activities?
As a Charmin Ambassador, I received product and compensation in exchange for my post. All opinions are my own.