I participated in an Influencer Activation on behalf of Influence Central for McCafé packaged coffee. I received product samples as well as a monetary promotional incentive to thank me for my participation.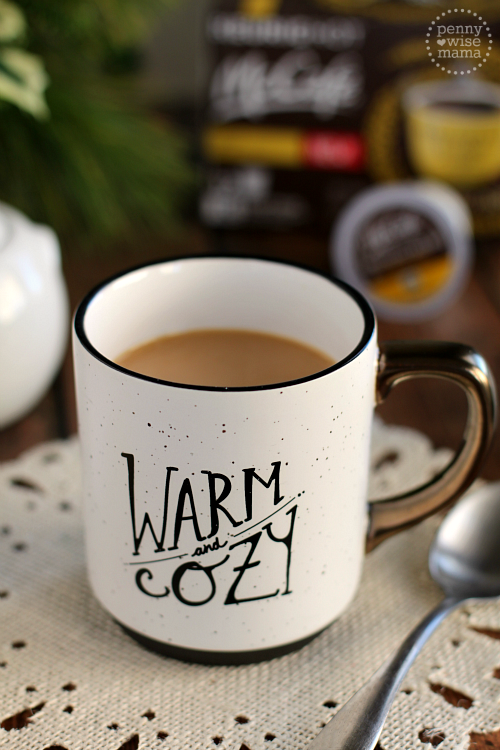 There is nothing that warms me up and satisfies me more than a hot cup of coffee on a cold winter's day. It helps me wake up in the morning and it's the perfect pick-me-up in the afternoon. I usually make mine at home with my Keurig brewer, but every now and then, I like to splurge and buy myself a cup while on the go. I've always loved McDonald's coffee — it's cheaper and tastes better than the coffee shop — and it pairs perfectly with an Egg McMuffin!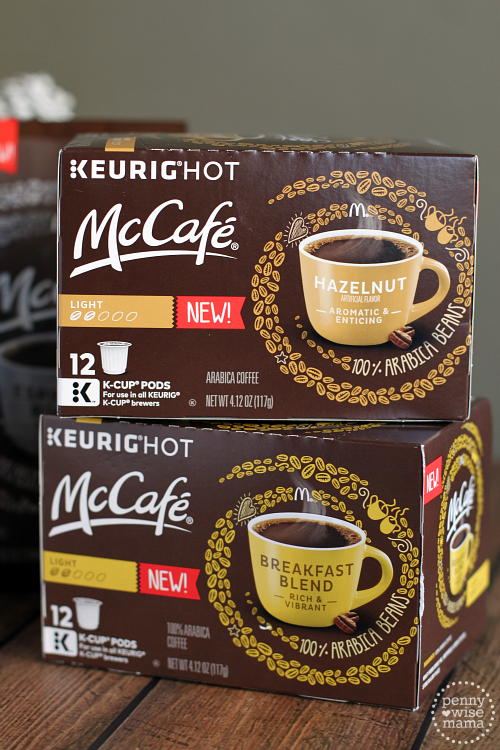 I was so excited when I found out that I could enjoy my favorite McDonald's coffee at home with the all-new McCafé packaged coffee. Made with 100% Arabica beans, McCafé packaged coffee comes in seven varieties including different roasts and blends, such as Premium Roast, French Roast, Breakfast Blend and Colombian, and different flavors, such as French Vanilla and Hazelnut. You can find them where you buy groceries in both ground and K-Cup® pods.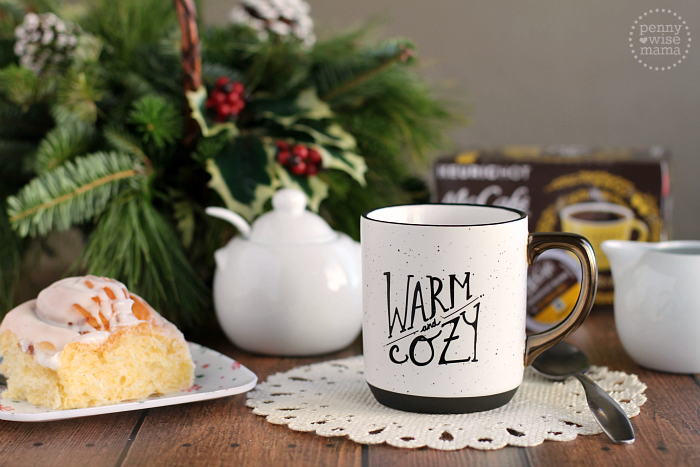 I've been trying out a few different varieties of the McCafé packaged coffee and I am impressed! The Breakfast Blend and Hazelnut K-Cup® pods are smooth and taste great. I like to enjoy mine with a little half & half cream and stevia. It's the perfect cup of coffee, especially when paired with a sweet treat! My favorite combo so far is the Breakfast Blend with a warm cinnamon roll. Yum!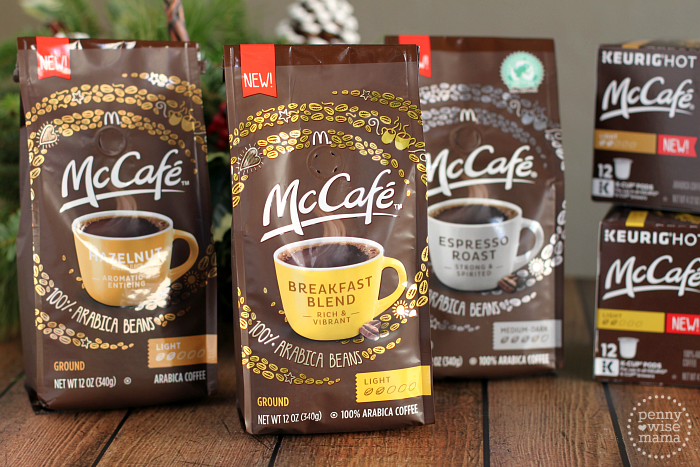 McCafé packaged coffee pairs perfectly with the holiday season! It's not only delicious with breakfast, but also with treats like cookies, cake and pie. If you're entertaining a large group of people, set up a coffee bar stocked with cream, sweetener, caramel syrup, whipped cream and other fun toppings. Use the ground McCafé packaged coffee to brew several large pots of coffee and keep it warm in a thermal carafe or airpot. Your holiday guests will be delighted when you treat them to the perfect cup of coffee!
Get warm and cozy this holiday season with McCafé packaged coffee. Enjoy a delicious cup at home paired with with a yummy treat or pour into your favorite to-go cup and enjoy it while on the go!
Learn more about McCafé packaged coffee by visiting the McCafé brand website and by following McCafé on Twitter.
Have you tried McCafé packaged coffee? If so, which variety is your favorite?