This post was sponsored by P&G as part of an Influencer Activation for Influence Central. I received complimentary products to facilitate my review.
Summer break is officially here! For the next two months my kids will be home all day, and while I couldn't be more excited, I am not looking forward to all the messes. With three kids, including a teenage boy and twin girls, it's inevitable that my house is going to get dirty, especially over the summer. I love having a clean house, but I also know that there's more to life than cleaning. And besides that, I want my kids to be kids.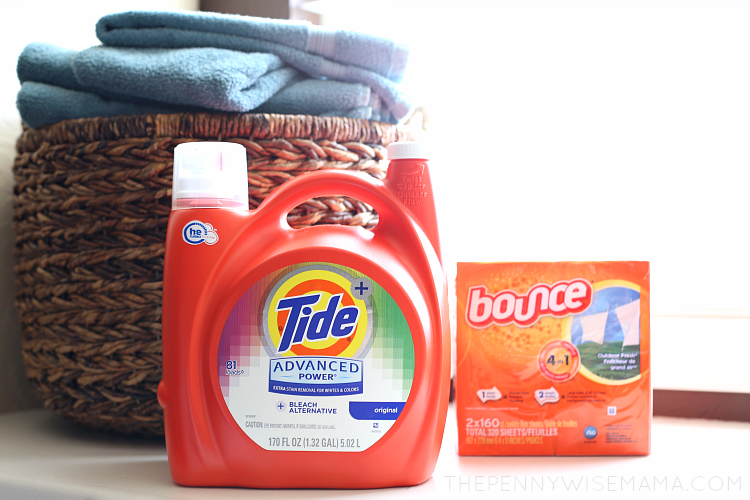 This summer my kids are going to get grass stains on their clothes and they are going to have dirty, black feet before the day is half over. I'm going to run the dishwasher at least once a day, because why not get a new cup every time you want a drink? There will be more messes this summer, I'm sure of that. But in the midst of all the chaos, I will find comfort in the little things — knowing that my kids are home with me and the fact that cleaning is a breeze with my collection of P&G household products.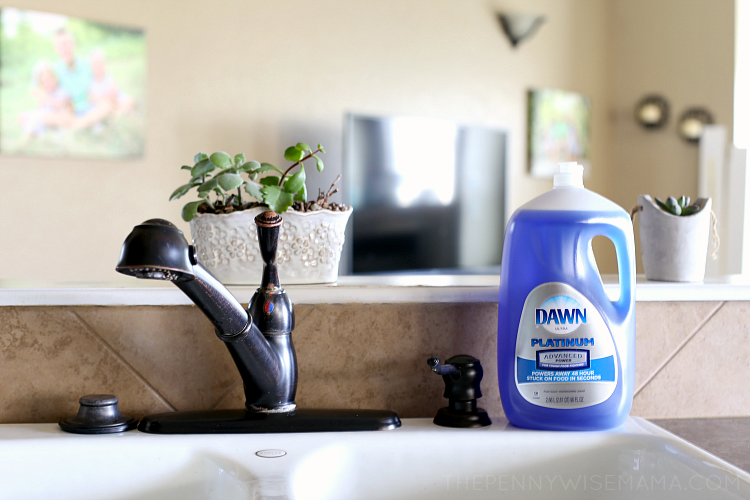 For years I have counted on P&G household products to help me around the house. From using Tide Advanced Power to get out grass stains, to using Dawn Platinum Advanced Power to get stubborn grease and food off of my dishes, I know I can count on P&G products to get the job done. It's the little details in these products that make a big difference.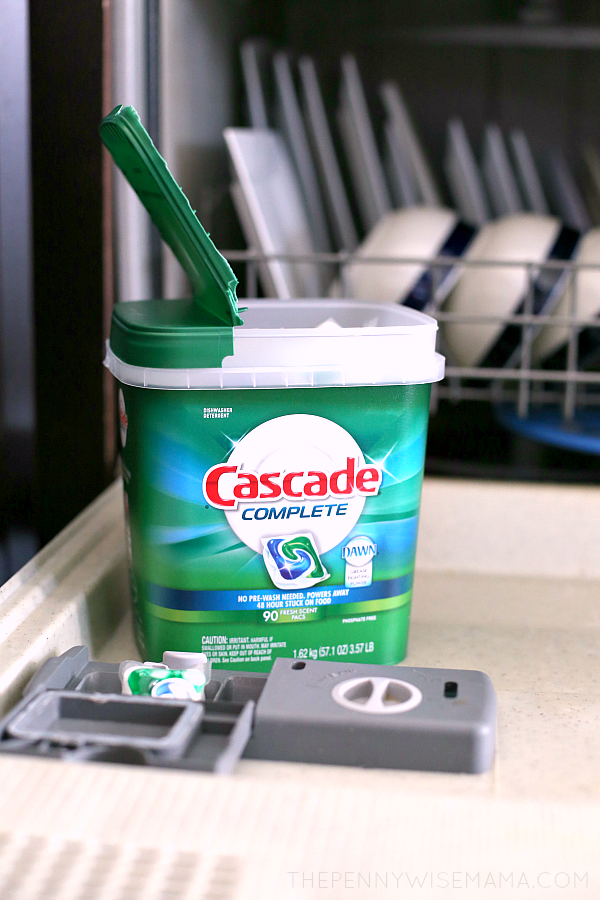 When it comes to washing dishes, I usually leave that job to my dishwasher or hubby. Everything that can go in the dishwasher goes in the dishwasher and comes out sparkly clean with the help of Cascade Complete Action Pacs. The things that can't go in the dishwasher — pots, pans, casserole dishes, etc. — my hubby washes by hand using Dawn Platinum Advanced Power dish soap. Dawn is awesome at removing stuck-on food, even if it has been left on overnight. And it is gentle on our sensitive skin, which is a huge plus.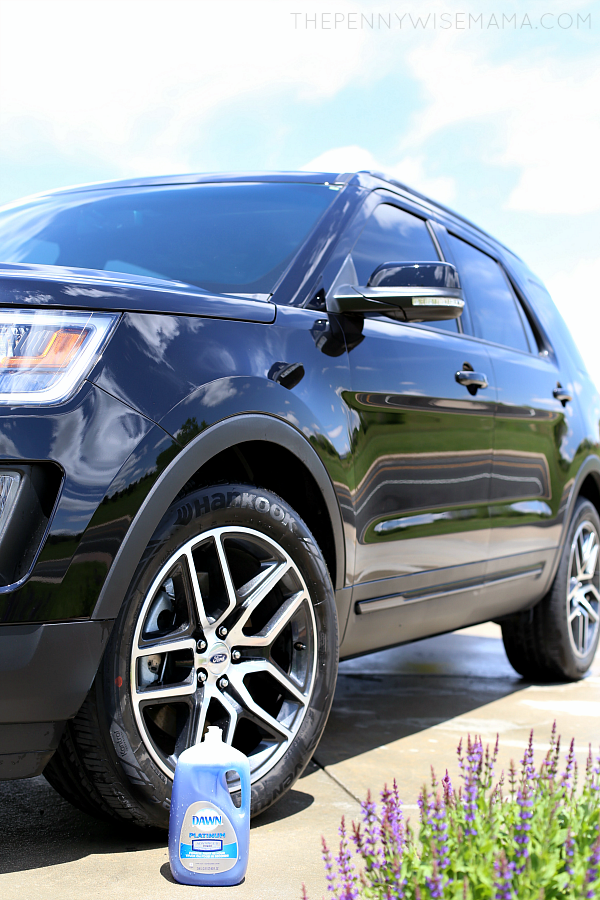 One thing I love about Dawn Platinum Advanced Power dish soap is it has so many great uses! It's cleaning power is not only awesome for cleaning dishes, it's also great for cleaning other things as well. Plus, it's inexpensive! Here are some great ways to use Dawn Platinum Advanced Power dish soap outside of the kitchen sink:
Clean dirty tile: Mix Dawn with Epsom salt and scrub on tiles to make them look like new again.
Remove stains from clothes: Rub a drop or two of Dawn directly into the stain and then do laundry like you normally would.
Wash your cat or dog: Simply scrub the fur of your cat or dog with a small amount of Dawn and water and then rinse thoroughly.
Clean your grill: Pour Dawn and water on your grill, let it soak overnight, then scrub the grime off the next day.
Clean your makeup sponges: Apply 1-2 drops of Dawn to wet sponges, massage to clean and then rinse well.
Clean oil off your driveway: Fill a bucket with hot water and 1-2 squirts of Dawn. Using a brush, scrub off oil stains. Repeat if necessary.
Wash your car: Fill a bucket with cold water and a squirt of Dawn. Use a soft, car-washing sponge to clean surface of car and then rinse well.
Check out my video to see how easy it is to get your car clean and sparkly with Dawn Platinum Advanced Power dish soap!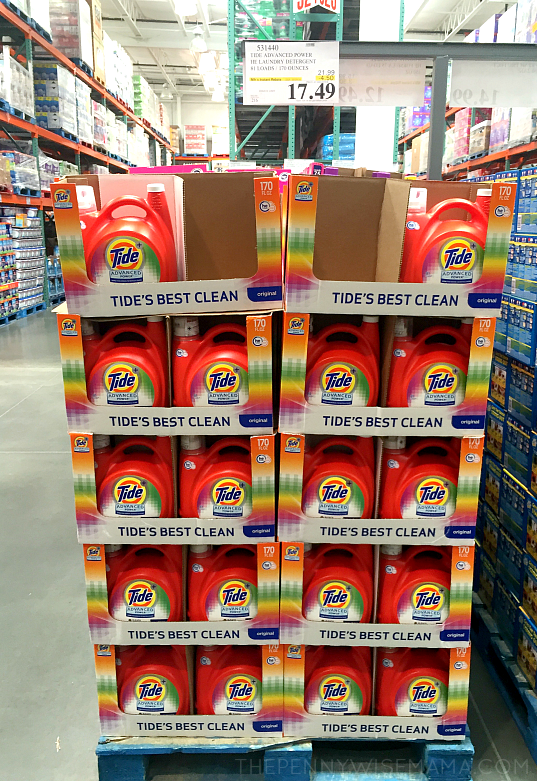 You can find P&G household needs products at Costco. The great thing is they are affordable and they come in bigger sizes so they last longer!
What are some unique ways you use Dawn dish soap?