This post was sponsored by Aixallia as part of an Influencer Activation for Influence Central. I received complimentary products to facilitate my review.
I am so happy that summer is finally here! We had a cold, wet spring, so the warmer weather feels amazing. I will take the heat over the cold any day! The only downside is the summers here in Colorado tend to be hot and dry, which can really dry out and damage your skin. We've been spending a lot of time outdoors, so I've been making sure that I keep my skin moisturized and protected. This is easy thanks to my new line of skincare products from Aixallia!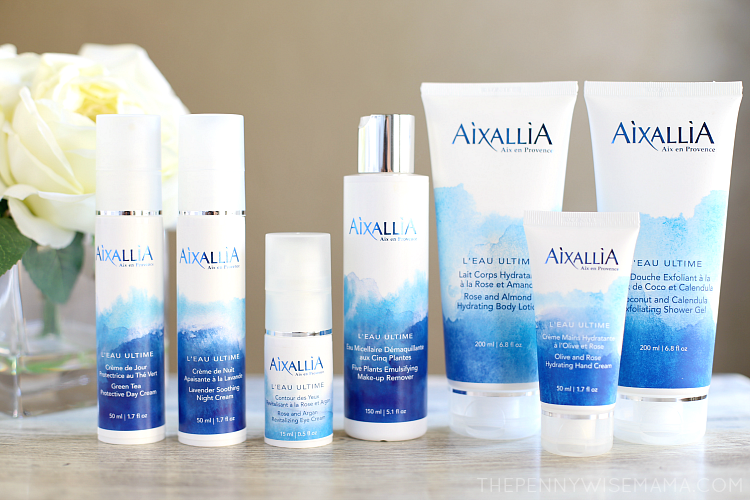 I love trying new beauty products, especially ones that are formulated with natural ingredients. I tend to switch up my skincare regimen every season, and now that it's summer, I want products that are going to refresh and hydrate my skin. I recently discovered Aixallia, a new French organic skincare and cleansing brand, and I am in love! I've tried all seven products and they are simply amazing and just what my skin needs for summer.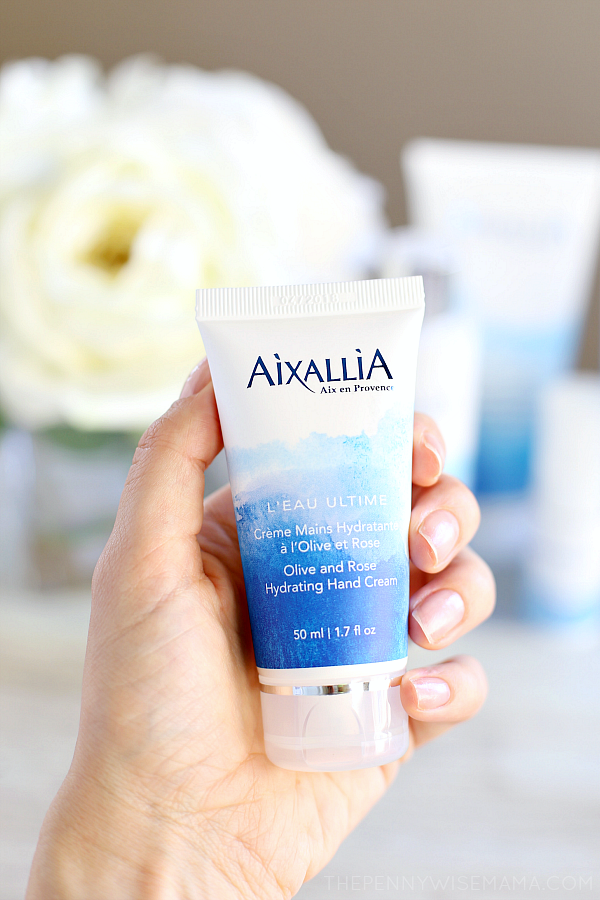 Aixallia combines scientifically ultra-pure water with the gentlest, most natural botanicals and organic essential oils from the South of France. It's made with proprietary ultra-pure water to eliminate all impurities and it is formulated with locally harvested, organic French Mediterranean botanicals. It's free of perfumes, alcohol, phenoxyethanol and parabens and it is ECOCERT French organic certified.
The Aixallia skincare line includes:
Coconut and Calendula Exfoliating Shower Gel
Five Plants Emulsifying Make-up Remover
Green Tea Protective Day Cream
Lavender Soothing Night Cream
Rose and Argan Revitalizing Eye Cream
Rose and Almond Hydrating Body Lotion
Olive and Rose Hydrating Hand Cream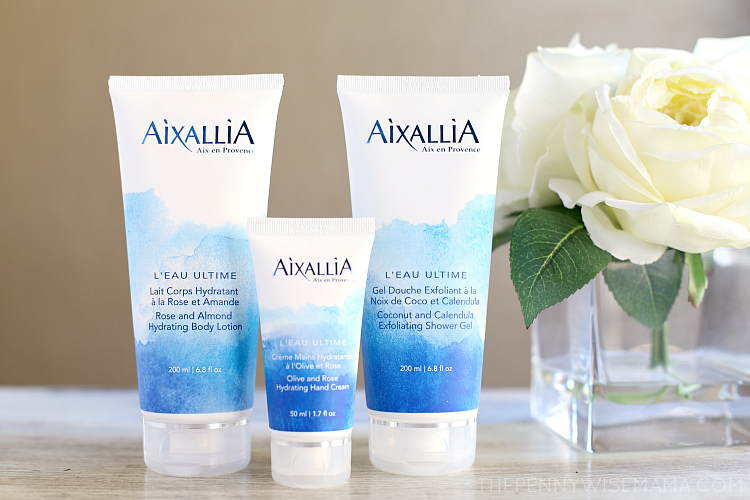 All of these products are amazing and I love that they fit right into my normal skincare regimen. My favorites are the Coconut and Calendula Exfoliating Shower Gel, Five Plants Emulsifying Make-up Remover and the Green Tea Protective Day Cream. The shower gel has little beads in it that massage and exfoliate your skin and it smells so good — just like coconut.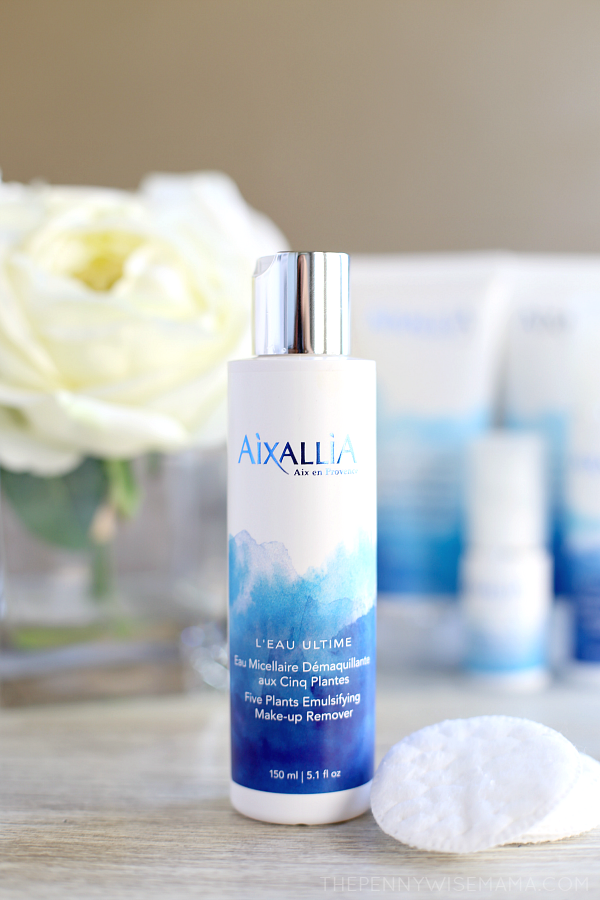 The make-up remover is awesome at taking off all of your makeup (even mascara) and the best part is you don't have to rinse it off. I hate taking off my makeup before bed, but at least this makes it so much easier! I just pour a quarter-size amount on a cotton round and wipe my whole face with it. My face feels so soft and clean afterwards!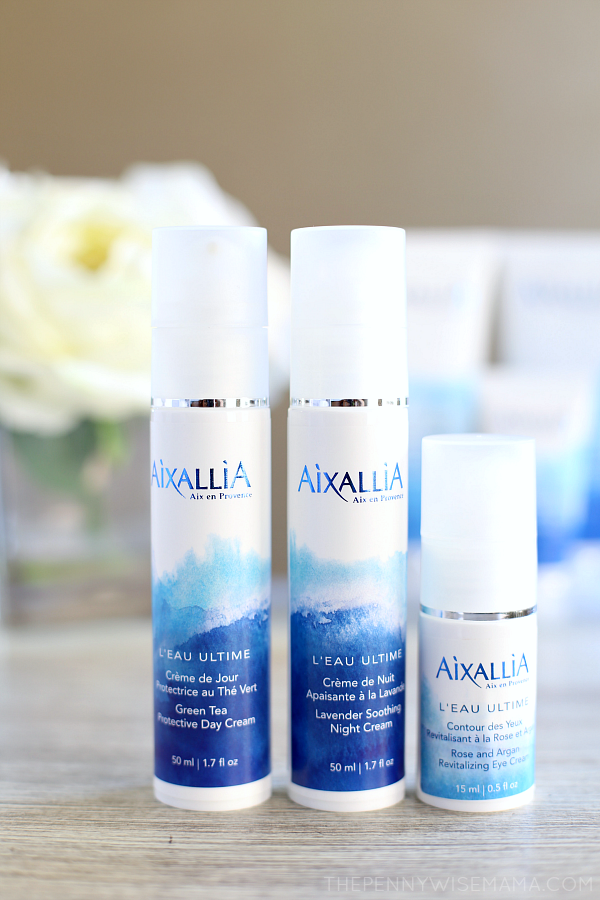 All of the creams are lovely, but I love the day cream the most. It's moisturizing without being heavy or sticky and it smells like citrus, which is so refreshing first thing in the morning!
One thing that really stands out about these products is they smell amazing. Unlike other skincare products on the market, they have a beautiful, natural scent that isn't overpowering. If you've ever tried essential oils or had a spa treatment, that's what these products remind me of. I feel like I am at the spa every time I use them!
Try Aixallia this Summer & Save
Refresh your summer beauty routine with Aixallia! Aixallia is proud to support charitywater.org, a non-profit organization bringing clean and safe drinking water to people in developing nations, by donating 1% of net product sales revenue. Use code Blog20 to take 20% off your first online order at Aixallia.com.
Which Aixallia product are you most excited to try?