This post was sponsored by a2 Milk® as part of an Influencer Activation for Influence Central. I received complimentary products to facilitate my review. Read on to see why I love a2 Milk® & to grab my Brownie Crinkle Cookies recipe!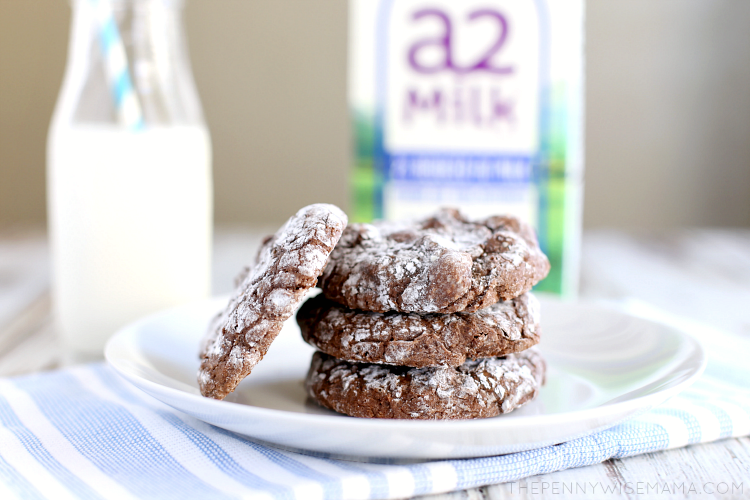 There is nothing more delicious than a cold glass of milk paired with warm, gooey cookies right out of the oven. It's been one of my favorite treats ever since I was a little kid. The only problem is milk has given me tummy trouble for the past few years, so I try not to have it very often. I still eat foods that contain dairy, but I rarely have a glass of milk. Thankfully, I discovered a2 Milk®, a real milk alternative for those who experience tummy troubles or post-dairy digestive discomfort. Now I can enjoy milk and cookies again without tummy discomfort!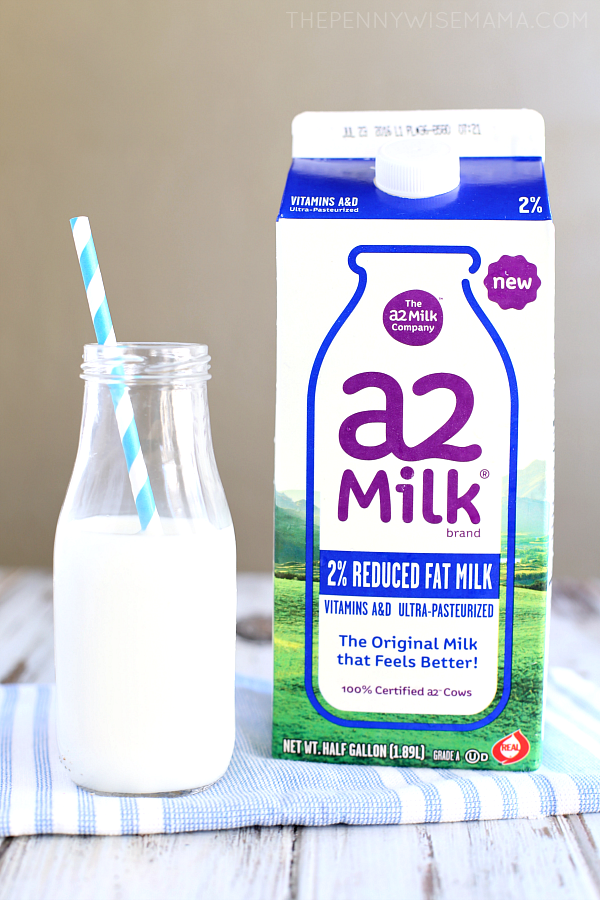 Experiencing tummy trouble when eating or drinking dairy poses a lot of problems! If you are one of the 1 in 4 Americans who have discomfort after drinking milk, a2 Milk® is the perfect replacement to overly processed alternatives. a2 Milk® contains approximately 6x the amount of calcium as soy beverages, approximately 8x the protein of almond beverages and approximately 6x the potassium levels of rice beverages.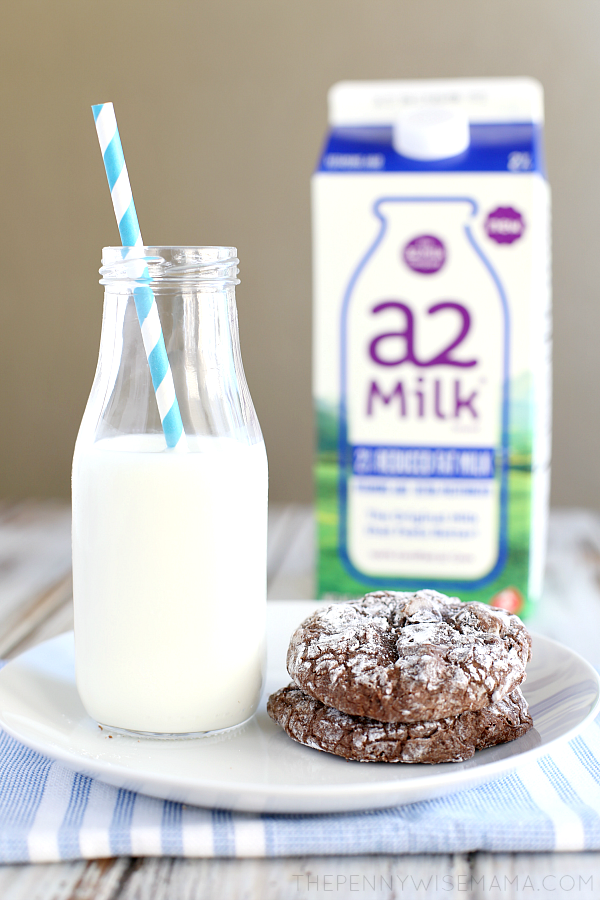 The difference between a2 Milk® and other milk products on the market is a2 Milk® doesn't contain A1 protein, the culprit behind many people's discomfort after consuming dairy. Currently, all other conventional and organic milks on the U.S. market contain the A1 protein. a2 Milk® only comes from specially selected a2 cows, whose milk is naturally free of the A1 protein.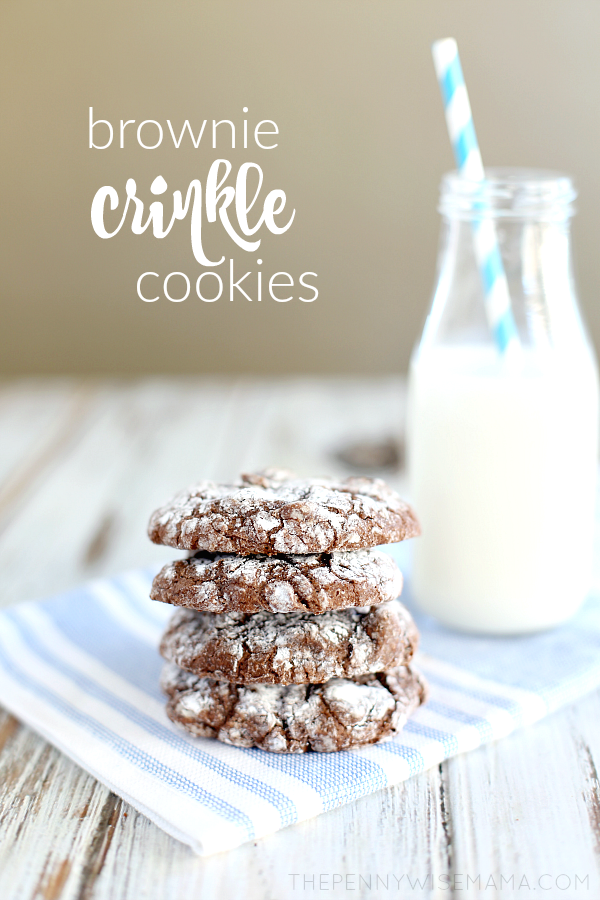 I'm so glad that I can enjoy milk and cookies again without having to worry about it upsetting my tummy! To celebrate, I went out and bought a carton of a2 Milk® and everything I needed to make Brownie Crinkle Cookies, one of my favorite cookie recipes. If you love chocolate and brownies, you will LOVE these cookies. They are so delicious, especially with a cold glass of milk. Fair warning — they are addicting!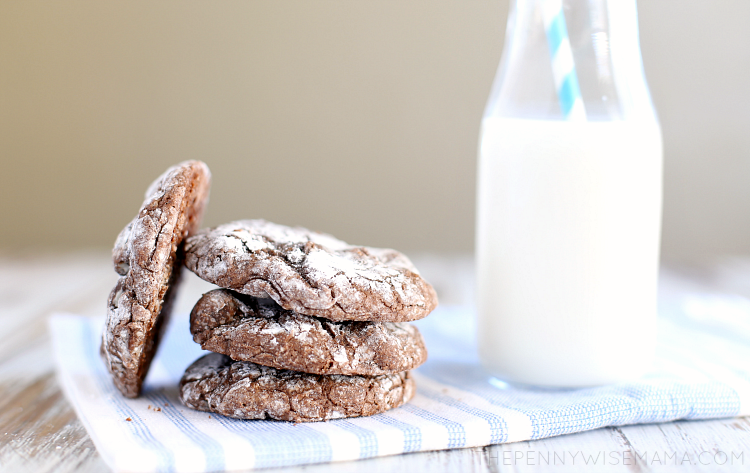 These Brownie Crinkle Cookies are rich and full of chocolate flavor — every chocolate lover's dream. Chewy on the edges and soft and gooey on the inside, they are like a brownie, only in cookie form. Using box brownie mix, they are quick and easy to prepare — perfect for a last-minute dessert!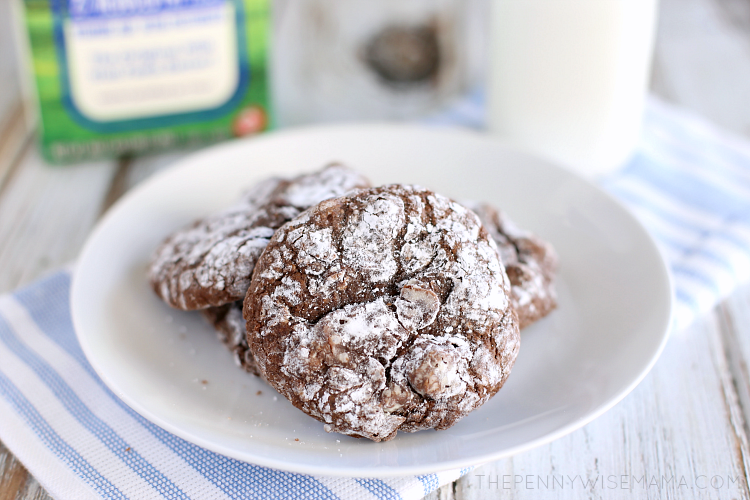 Now you can enjoy milk and your favorite cookies without tummy discomfort! a2 Milk® tastes great and the best part is it is real milk. Use the a2 Milk® Store Locator to find a2 Milk® near you.
Have you tried a2 Milk®?
This post may contain affiliate links. As an Amazon Associate, I earn from qualifying purchases. Read my full disclosure here.