If you missed my post yesterday, I announced that I am a honored to be a guest editor for Entertainment.com this week. For nearly 50 years, Entertainment has been helping people save money with premium 50% off and 2-for-1 coupons for everyday essentials right in their neighborhood including: dining, groceries, shopping, services, movie tickets, travel, car care, sporting events, home furnishings and more.
Each day I will be sharing a back-to-school savings tip for college students on the Entertainment Coupon Book Facebook page. It's going to be a lot of fun, so make sure you "like" their Facebook page to see my tip each day!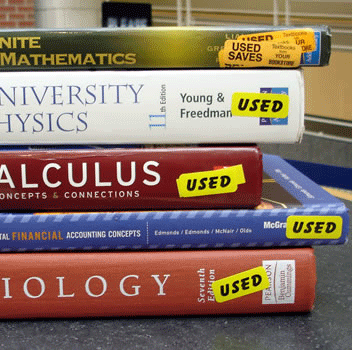 Here's today tip:
Textbooks can be extremely expensive. Instead of buying them brand new, buy them used or rent them online. You could also share with a classmate or borrow from a friend who has already taken the class. Another tip is to buy older editions. They generally contain the same information and cost significantly less. After you are done with your books, sell them online to make your money back. Some good sites for selling textbooks are eBay, Half.com, and Craigslist. Learn more about renting textbooks here.
Do you have a tip to share? I would love to hear it!