This Wave Your Flag Cheesecake (American Flag Cake) is delicious and simple to make. It's great for the Fourth of July or anytime you want to serve an all-American dessert that is red, white and cool! This post is sponsored by Kraft/Heinz but all opinions are my own.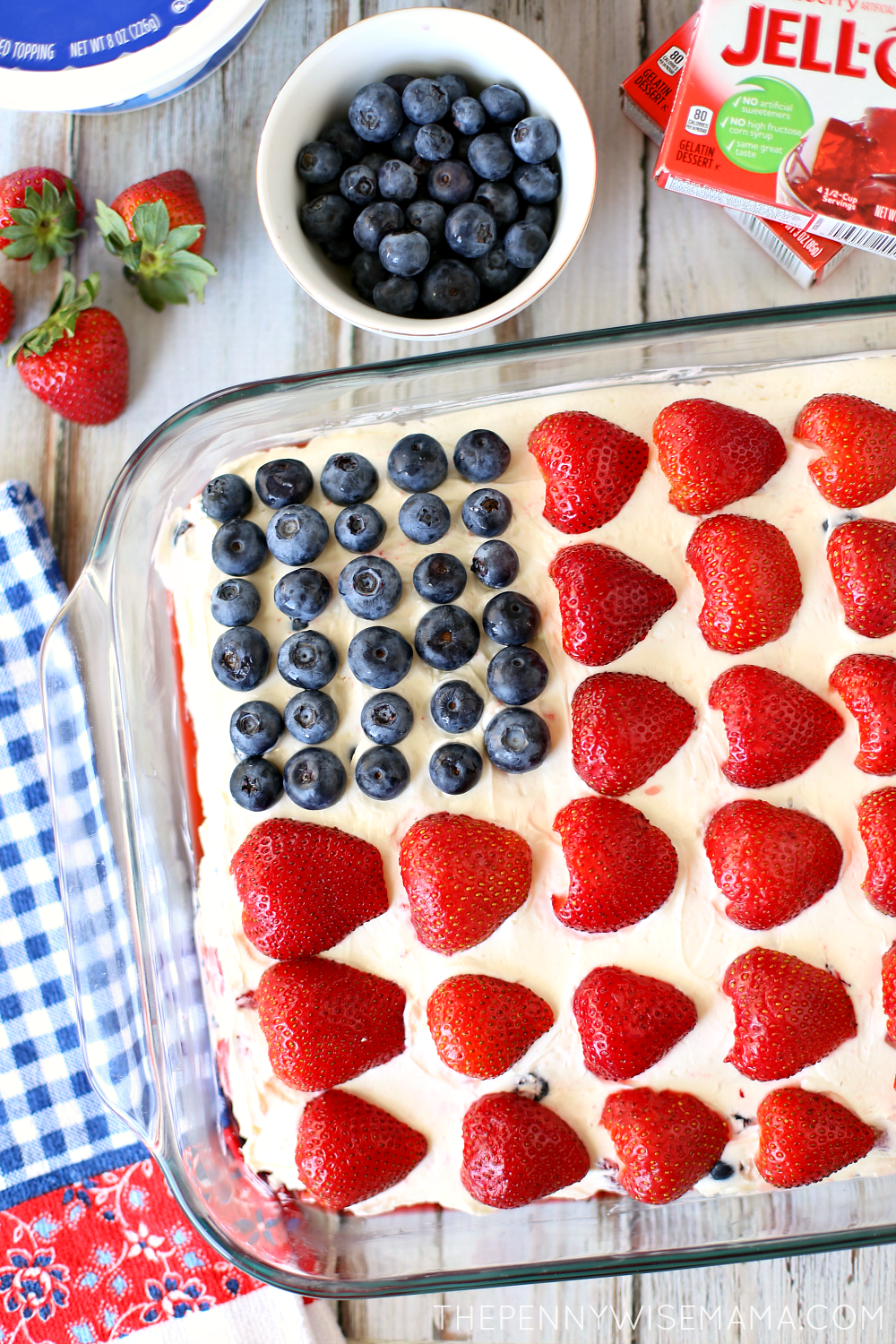 Summer is officially here! Say hello to longer days, warmer weather, backyard parties, and delicious summer recipes. This is by far my most favorite time of year and for good reason. I love the heat, and being the foodie that I am, I love finding new recipes to share with my family and friends to enjoy at our summer get-togethers.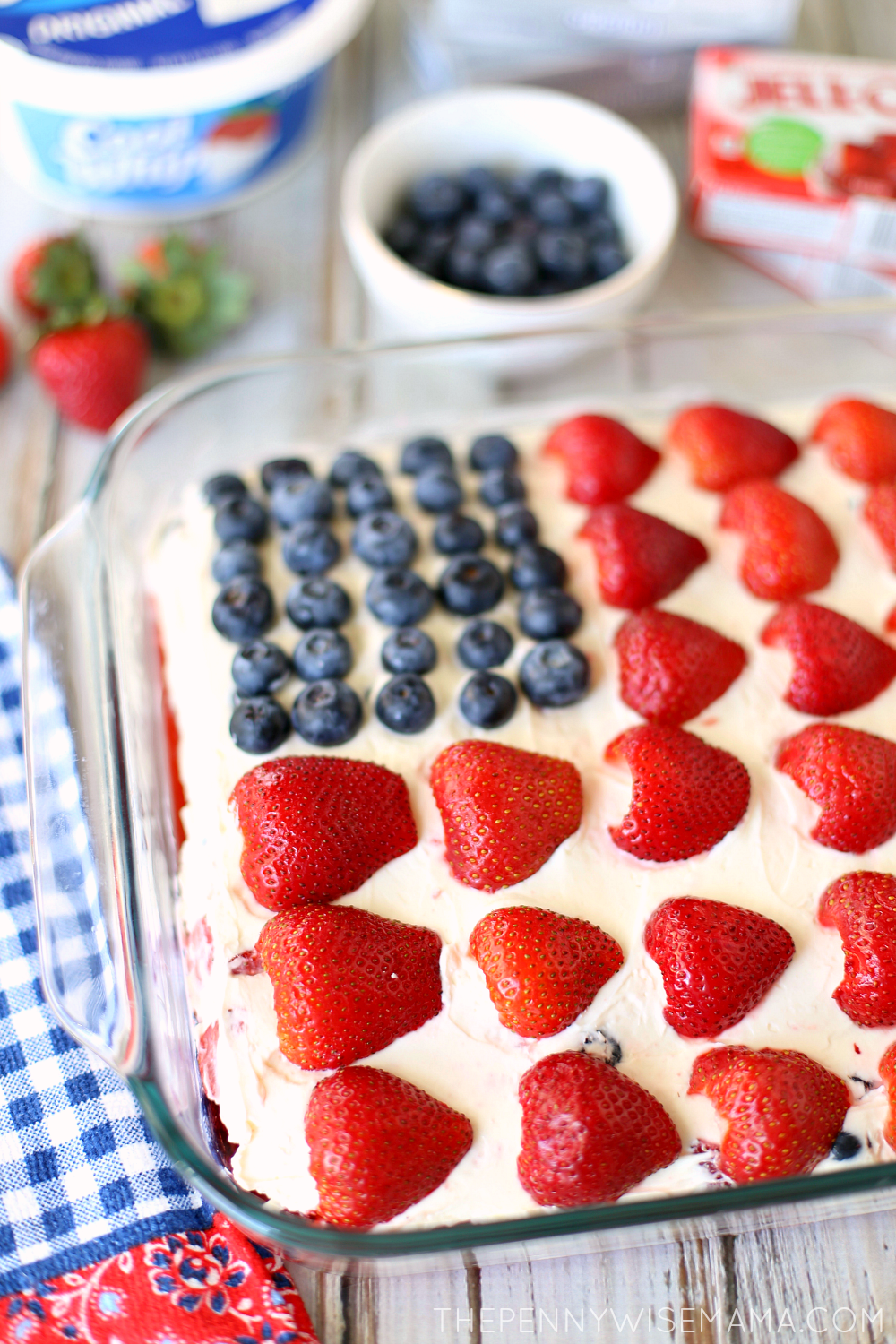 I don't have a lot of time to spend meal planning and creating recipes, which is why I am so happy to have discovered Grab.Go.Wow from Walmart. It's an online and in-store destination for product and recipe ideas that will save you time and money. If you're short on time and want great taste with little effort, this will make meal planning over the summer a breeze!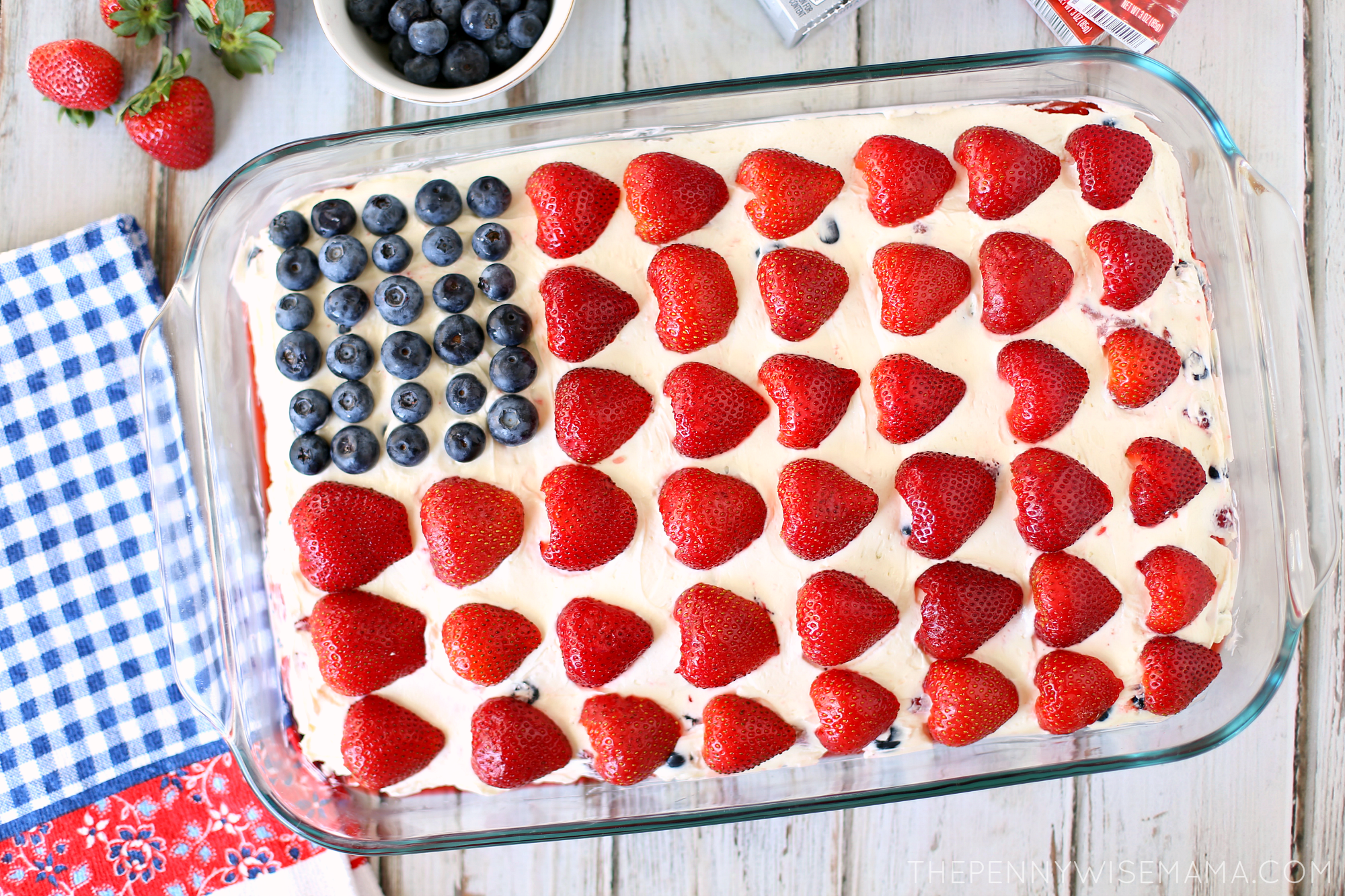 With the 4th of July right around the corner, I've been looking for delicious desserts to share that are not only festive but also easy to make. This Wave Your Flag Cheesecake that I found on Grab.Go.Wow is going to be perfect!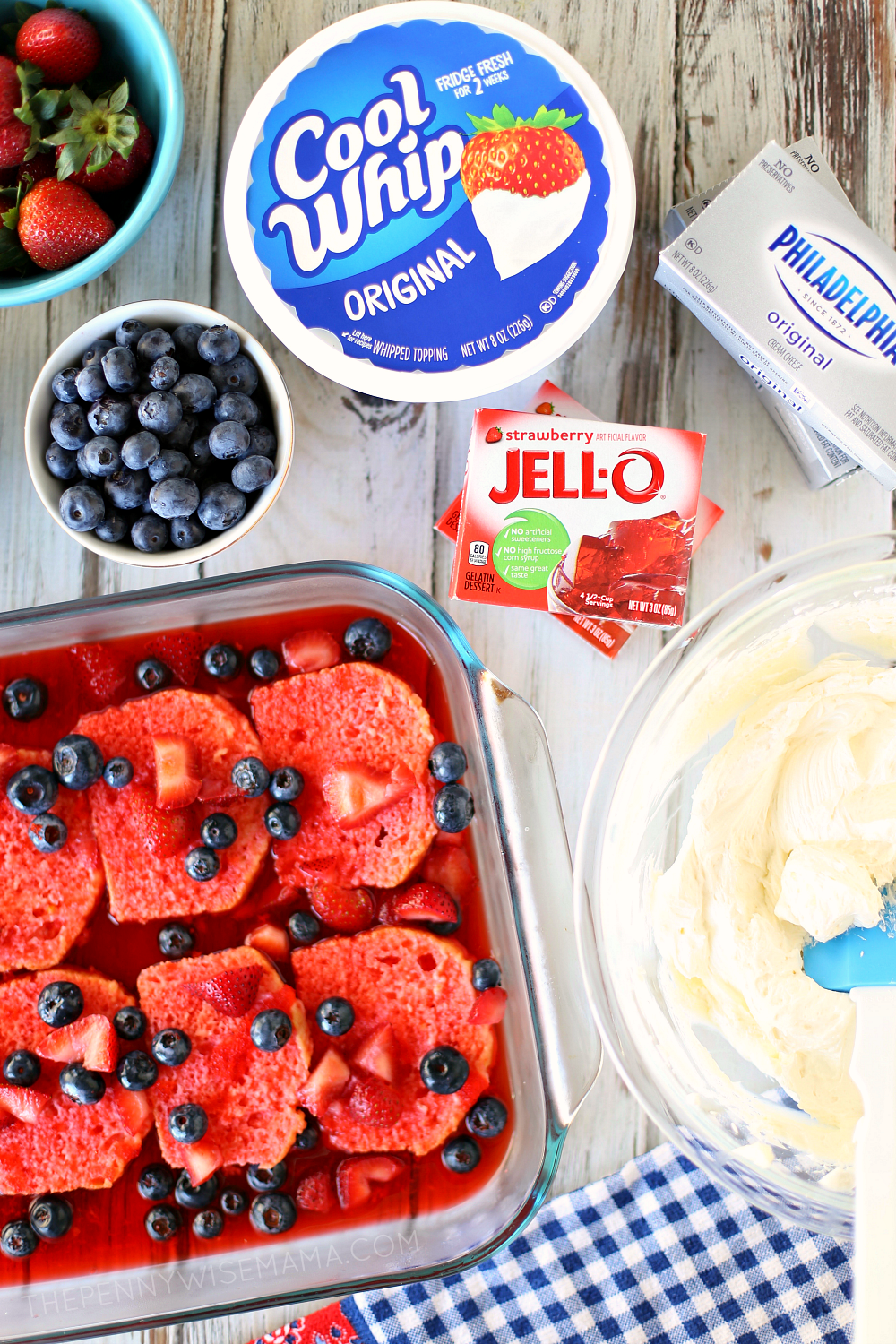 Featuring prepared pound cake topped with strawberry JELL-O, fresh strawberries, and blueberries, and a delicious Philadelphia Cream Cheese and COOL WHIP topping, this cake is sure to be a hit at your next Fourth of July party, BBQ, or summer get-together. It's so yummy and patriotic!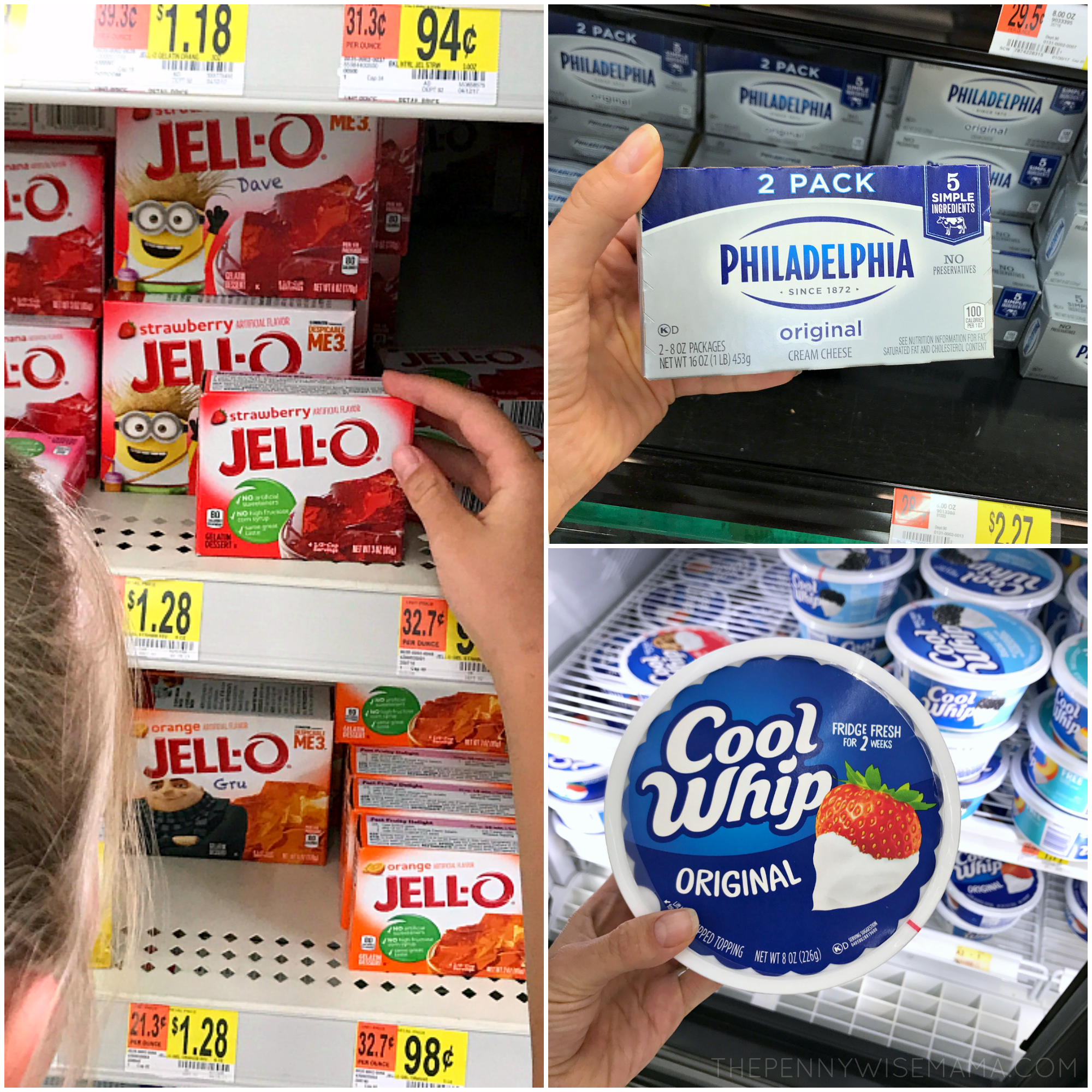 This past weekend we got together with family and friends for dinner, so it was the perfect time to test the recipe out before the Fourth of July. I stopped by my local Walmart to purchase all the recipe ingredients and was impressed with how easy it was to find everything I needed. I was able to whip up the recipe with little effort and was really happy with how nice it turned out!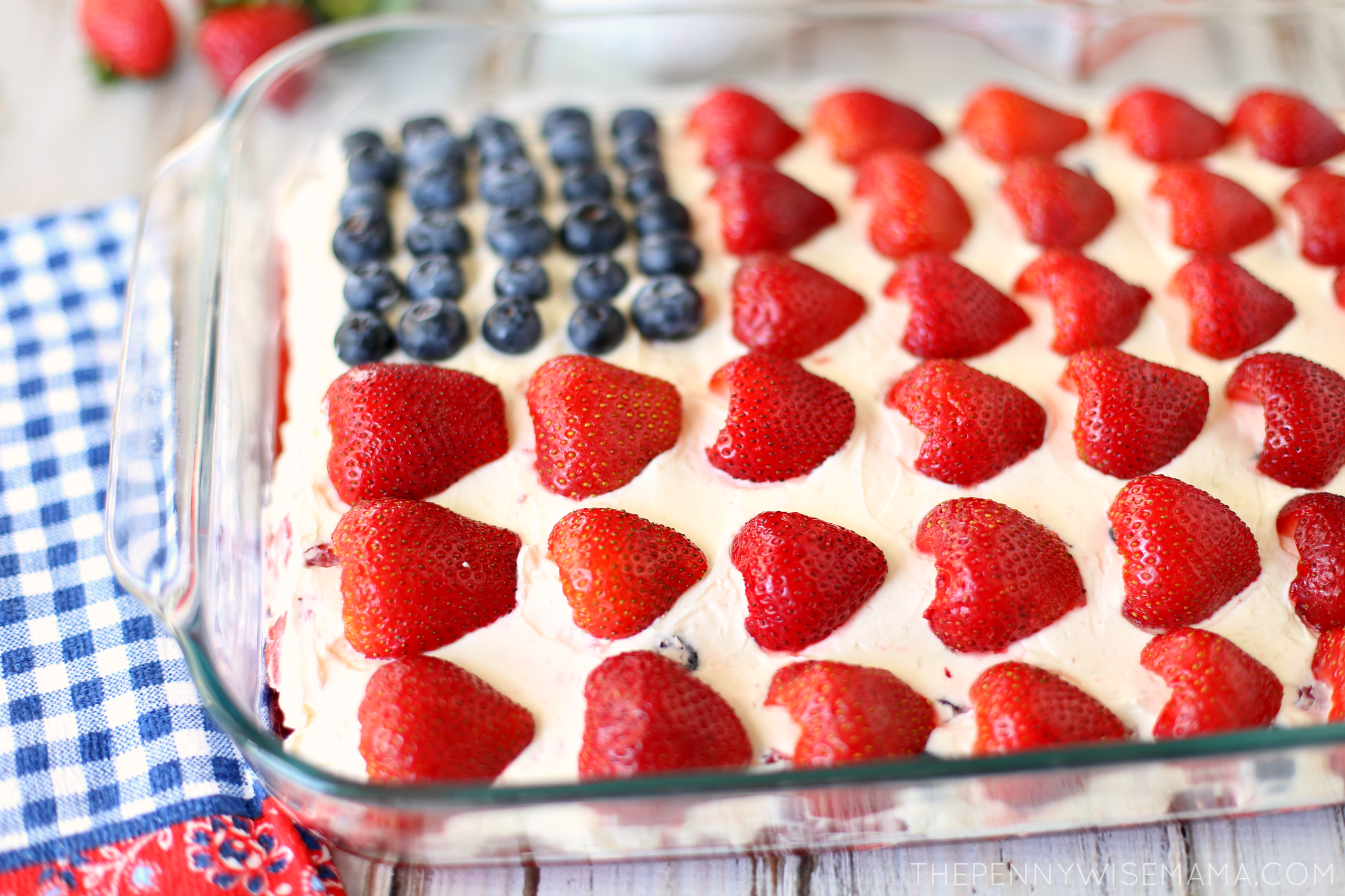 Everyone loved the cake and raved about how delicious it was. Even I enjoyed it and I'm not usually a huge sweets person. The combo of fresh fruit, pound cake, JELL-O, and creamy topping makes for the perfect summer dessert. It's one recipe you will want to make again and again, no matter what time of year it is!
Want to save this recipe for later? Hover over the image below and click the Pinterest icon to save it to one of your boards.