As a mom and blogger, I take a ton of photos. When I'm not capturing my kids' memorable moments, I'm snapping photos for my blog posts. I typically take anywhere between 25-100 photos for each post, although only the best 3-5 photos end up being used. It's essential that I take a lot to make sure that I have plenty of good one to choose from. Every so often (like once a year!), I go through and delete photos from my computer that I don't need anymore, but the reality is I'm still running out of storage space. After five years of blogging and developing a love for photography, my computer's hard drive is at capacity.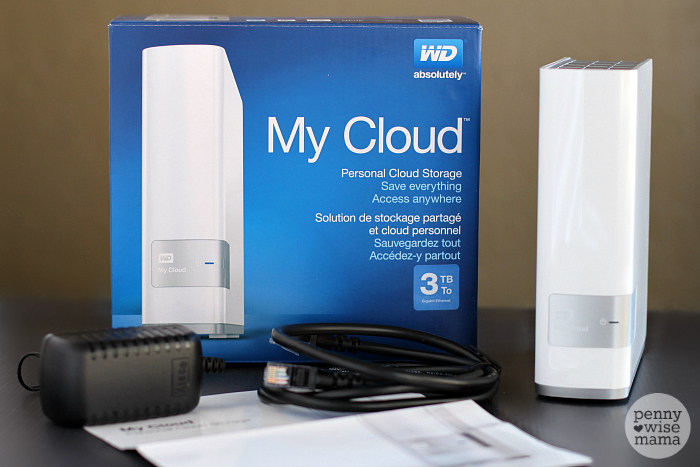 While I could add more hard drive to my computer, it's expensive and it doesn't allow me the flexibility of being able to access my files while on the go. I've been looking around at external storage solutions instead, which has led me to discovering the WD My Cloud, an amazing personal cloud storage system. It's exactly what I've been looking for! It organizes my digital mess so that I can experience and create more. Not only does it allow me to back up everything that is on my desktop computer, laptop computer, phone and tablet and safely store it at home on my personal cloud, it also allows me to access my files anywhere!
My Cloud Key Features
Access all your photos, videos, music and documents anywhere.
Share files with family, friends or co-workers. Just send a direct link to the people you choose and they can download it directly from your My Cloud from anywhere in the world!
Sync your cat videos, selfies and photos of your kids across all your computers and your My Cloud for up-to-date access anywhere, anytime.
Protect your content with automatic computer backup and photo and video backup for mobile devices.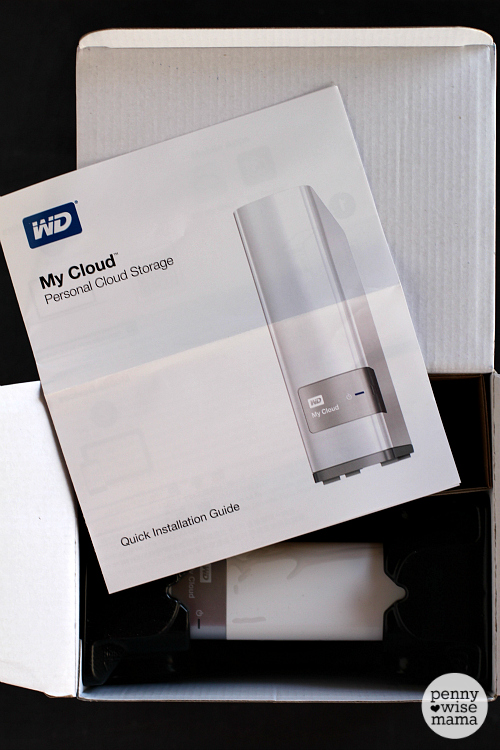 Setting Up the WD My Cloud
The My Cloud is quick and easy to set up. Inside the box you'll find a Quick Installation Guide that tells you how to get it up and running, which is as simple as plugging the power cord in and connecting the My Cloud to your router with the provided USB cord. From there you use your computer to go online and download the software from the My Cloud website. At the start of set-up, I was prompted to download the updated firmware and that took about ten minutes. Once that was complete, I was able to add users and devices to my cloud. This entire process only took about 15-20 minutes.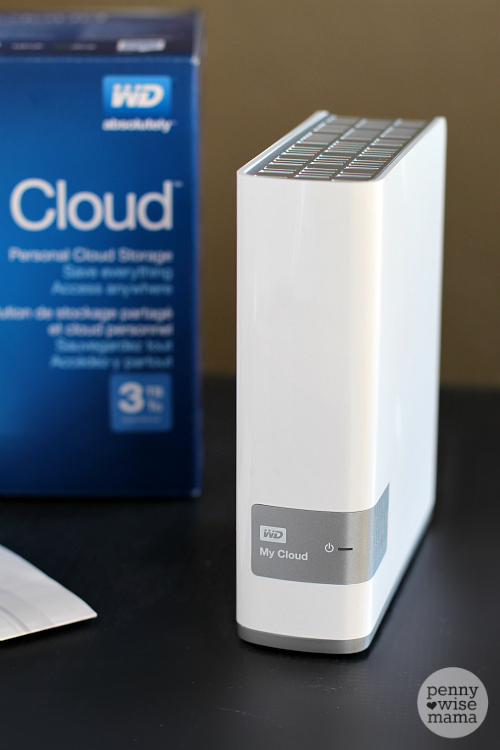 Using the My Cloud
Initially, I only had my desktop computer set up to share files with the My Cloud. It took a long time for it to back up all my files (photos, videos, music, documents, etc.) considering I have thousands of photos and videos. After that was complete, I backed up our phones and tablets to free up space so we can KEEPITCOMING™ (we are always running out of space and can't download new apps!). The whole process of backing everything up took several hours but now that it's done, it will be a quick process moving forward. And the best part is this My Cloud has 3 TB of space, so I have plenty of room for more great content.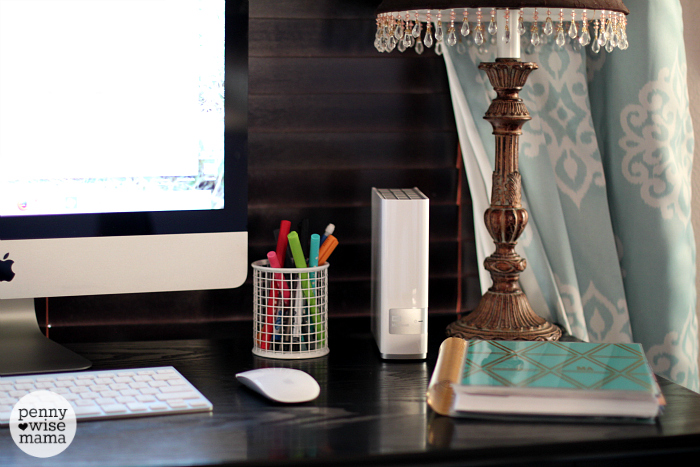 Besides having the peace of mind that my files are backed up, I am most looking forward to being able to access my files anywhere. The next time I am on vacation or simply working away from home and need photos for a blog post, I can easily access my files from my cloud storage without having to go home or have someone email them to me. Another great feature I am looking forward to trying out is the ability to stream and listen to music that is saved on My Cloud on my TV or even at the gym!
Whether you have a blog, own a business, or simply want to back up your files, the WD My Cloud is a must-have! Purchase a WD My Cloud for yourself and experience the awesomeness first-hand!
My Cloud comes with a 2-year limited warranty and is available in 2 TB, 3 TB, 4 TB and 6 TB capacities. It is compatible with Windows® 10, Windows 8, Windows 8.1, Windows 7 or Windows Vista®, Mac OS® X Yosemite, Mavericks™, Mountain Lion™, Lion™, as well as DLNA®/UPnP® enabled devices.
How do you organize and protect your digital mess?