Did you know that April is National Grilled Cheese Month? I didn't know that until just recently, but it's really no surprise considering grilled cheese is one of America's favorite foods. I grew up eating it and still love to indulge in the deliciously gooey sandwich today. It's one of my kids' favorite sandwiches too, especially when paired with tomato soup on a cold day.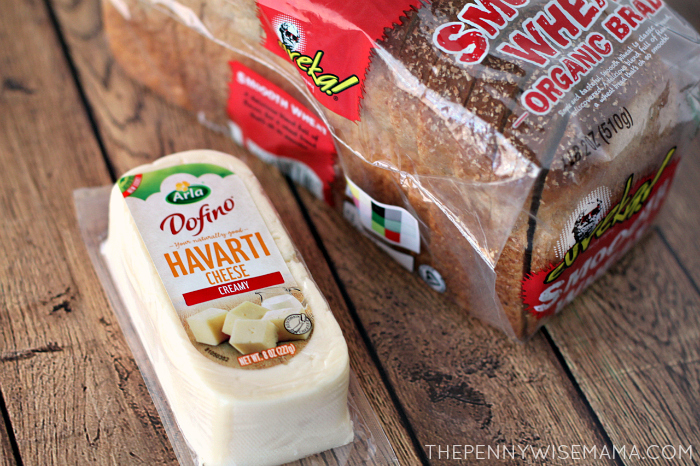 To celebrate National Grilled Cheese Month, I was challenged to create the ultimate grilled cheese sandwich. I decided that in order to do that I would have to put a yummy twist on the classic. Instead of making it the traditional way — white bread and American cheese slices — I decided to use Eureka! Saaa-Wheat organic bread and Arla Dofino Havarti Cheese and add tomatoes, avocados and bacon to give it more flavor.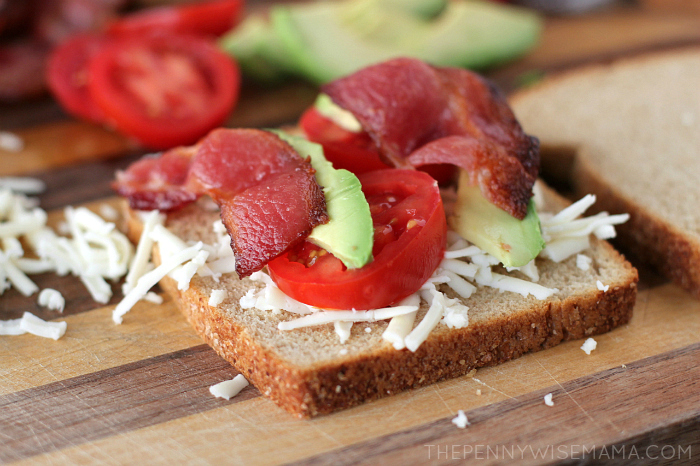 This grilled cheese sandwich is amazingly delicious. The mild and creamy havarti pairs well with the bacon, fresh tomato and avocado.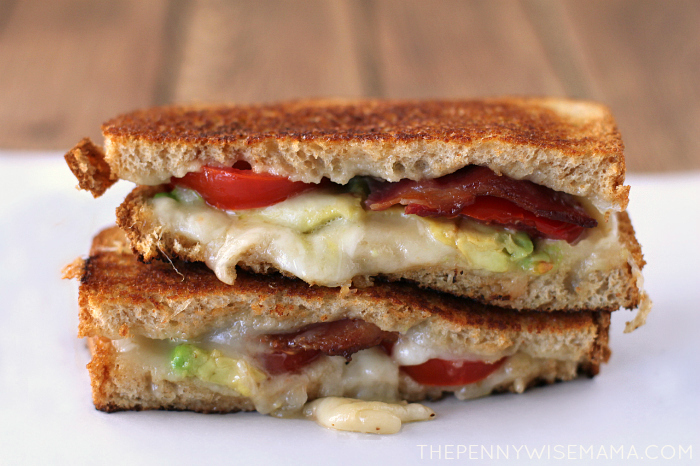 If you like BLT's, this sandwich really takes it up a notch with the gooey cheese. It's more filling too, so you don't have to worry about getting hungry shortly after eating. The best part is it's super easy to make! Try it out and let me know what you think.

Did You Know?
Arla Dofino cheeses have been traditionally crafted in Wisconsin for more than 100 years. Arla Dofino offers a range of family-friendly cheese types, such as Havarti and Gouda. In addition, all Arla Dofino cheeses are free of added hormones and preservatives, and crafted with quality, natural ingredients. You can find Arla Dofino in the deli section (not the dairy section) of most stores.

Arla Dofino Twitter Party
Join the Arla Dofino twitter party on Wednesday, April 8 from 8-9 PM EST for your chance to win one of two grand prizes! Each winner will receive the ultimate Grilled Cheese prize pack, including:
• Le Creuset® Sandwich Press
• Le Creuset® serving tray
• Le Creuset® plates (set of 4)
• Crate & Barrel OXO® Fish Spatula
• Anthropologie Apron
• Year's worth of Arla Dofino cheese & Eureka! Organic Bread
How the Twitter Party works:
• Login into Twitter on Wednesday, April 8 from 8-9pm EST
• Follow @ArlaDofino, @TwoPeasandPod and @FoodieCrush
• Search for the hashtag #GooeyGoodness
• Join the conversation! Tweet using #GooeyGoodness so others see your comments
Take a look at these other amazing grilled cheese recipes using Arla Dofino cheese!