Bacon-Wrapped Mac & Cheese Bites. Yes, they make the best appetizer. Yes, you're going to want to make them for every party.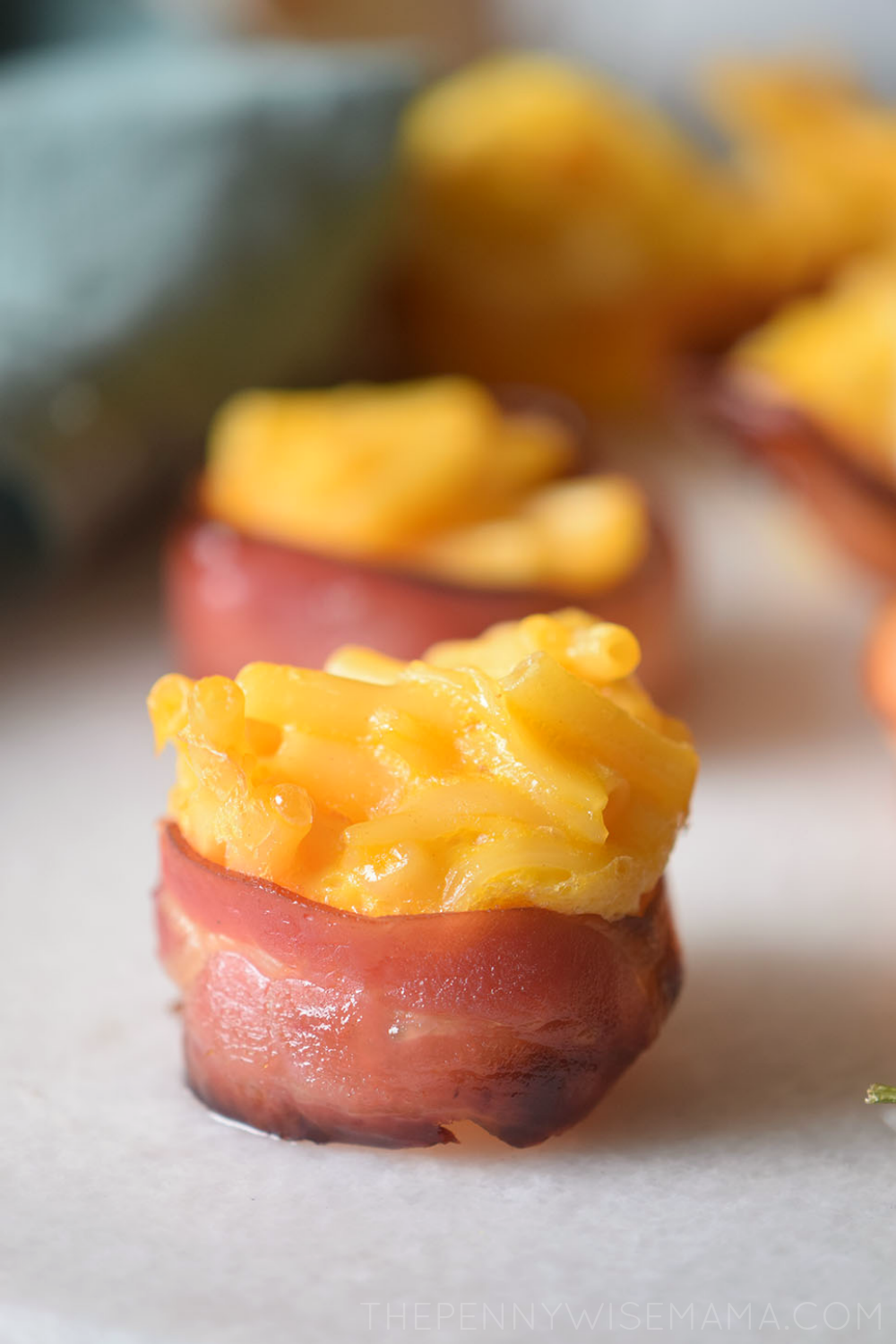 Creamy mac and cheese bakes into bite-sized cups wrapped in bacon. If that doesn't make the best appetizer ever, then I really don't know what does.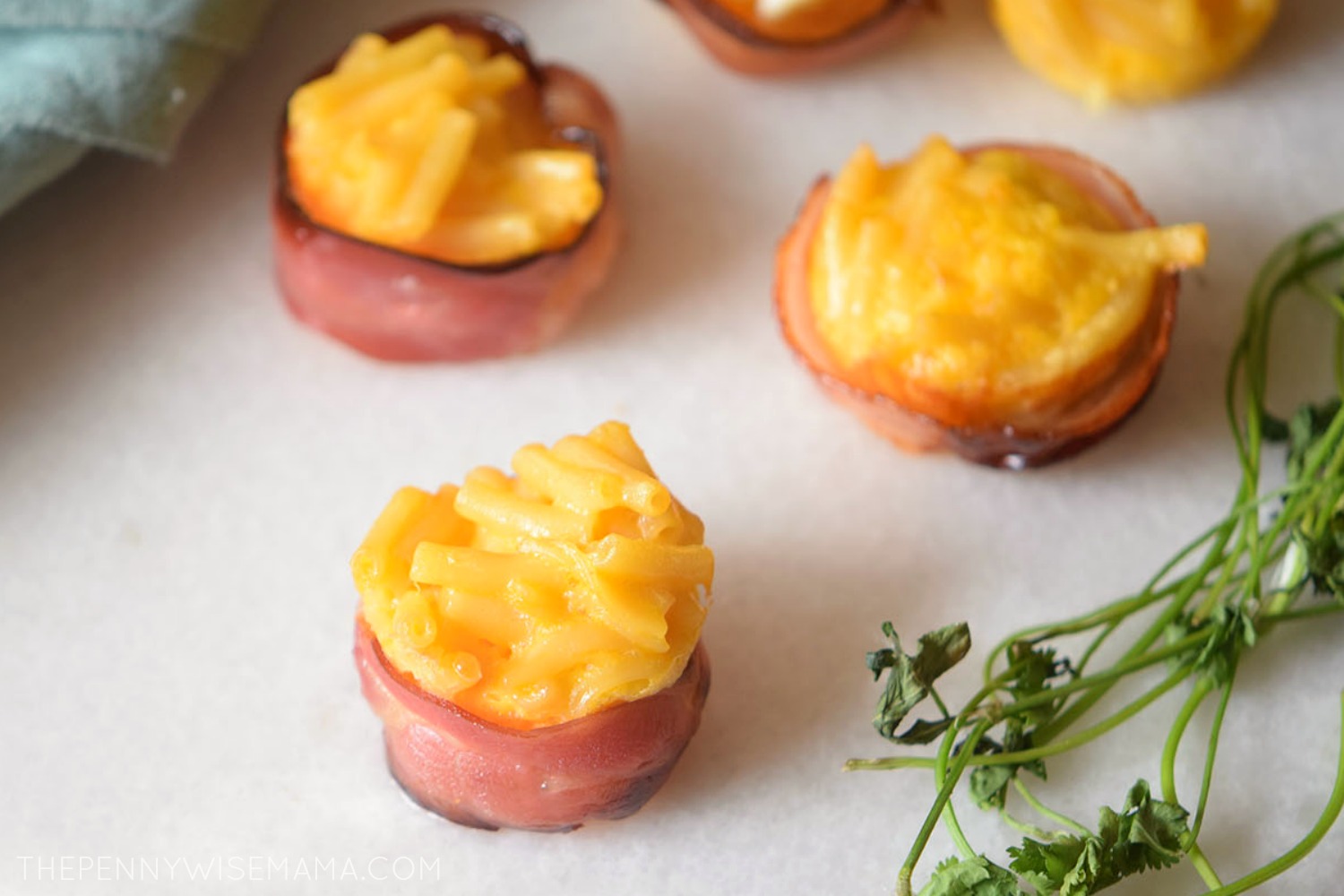 Because let's all be honest for a second here. Appetizers should be delicious, like knock your socks off delicious, and really (read: REALLY) flavorful. They should also be a total crowd favorite, because duh, they are party food after all! And we all know that party food should be festive and easy to eat so that you can eat and talk at the same time (ok maybe not at the exact same time, but you know what I mean).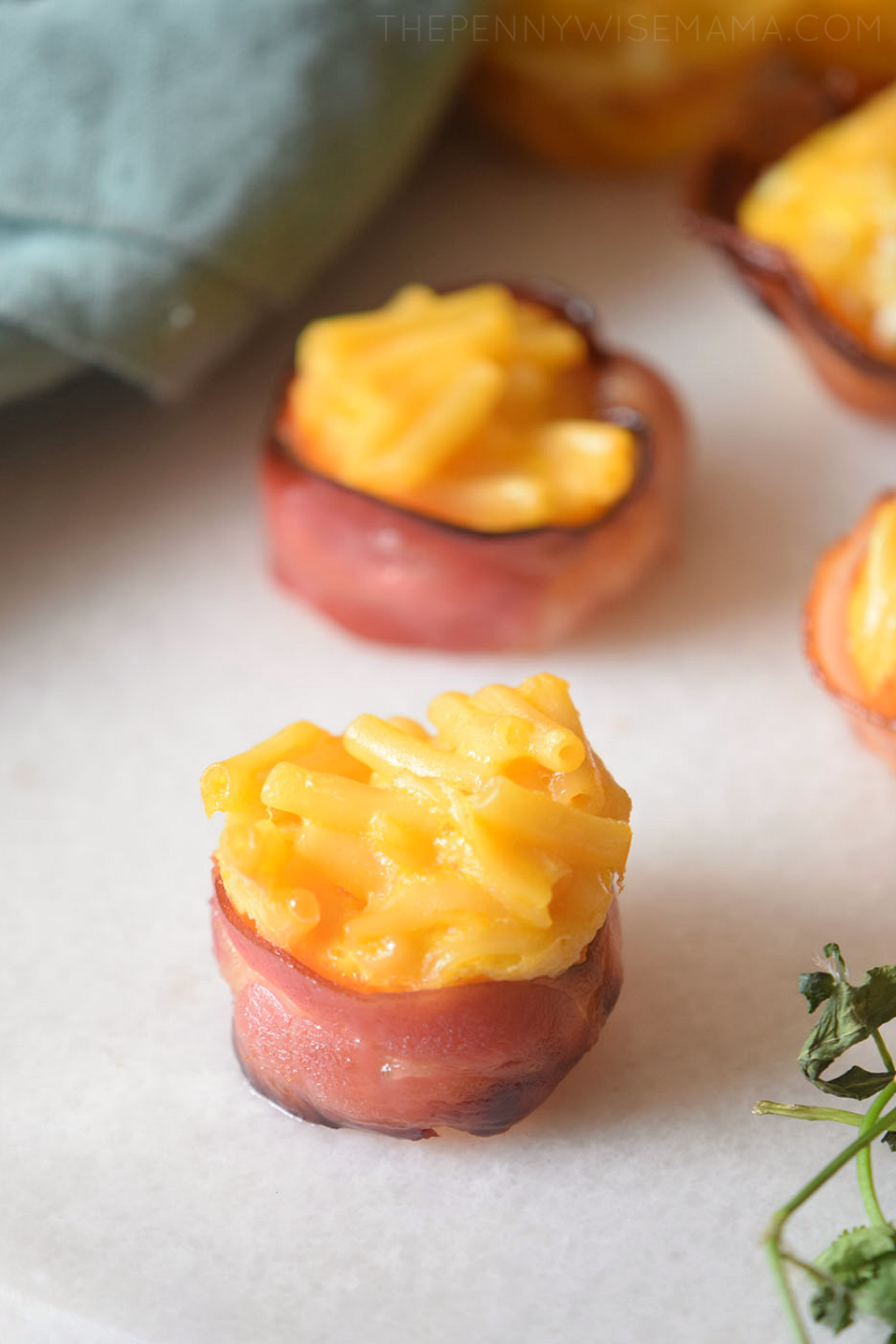 And what is all those things? Bite-sized mac and cheese! Mac and cheese is a popular comfort food for a reason. It's delicious and we all love it. So what happens when you make mac and cheese and bake it in a muffin pan? Well, now you've just made the best appetizer ever!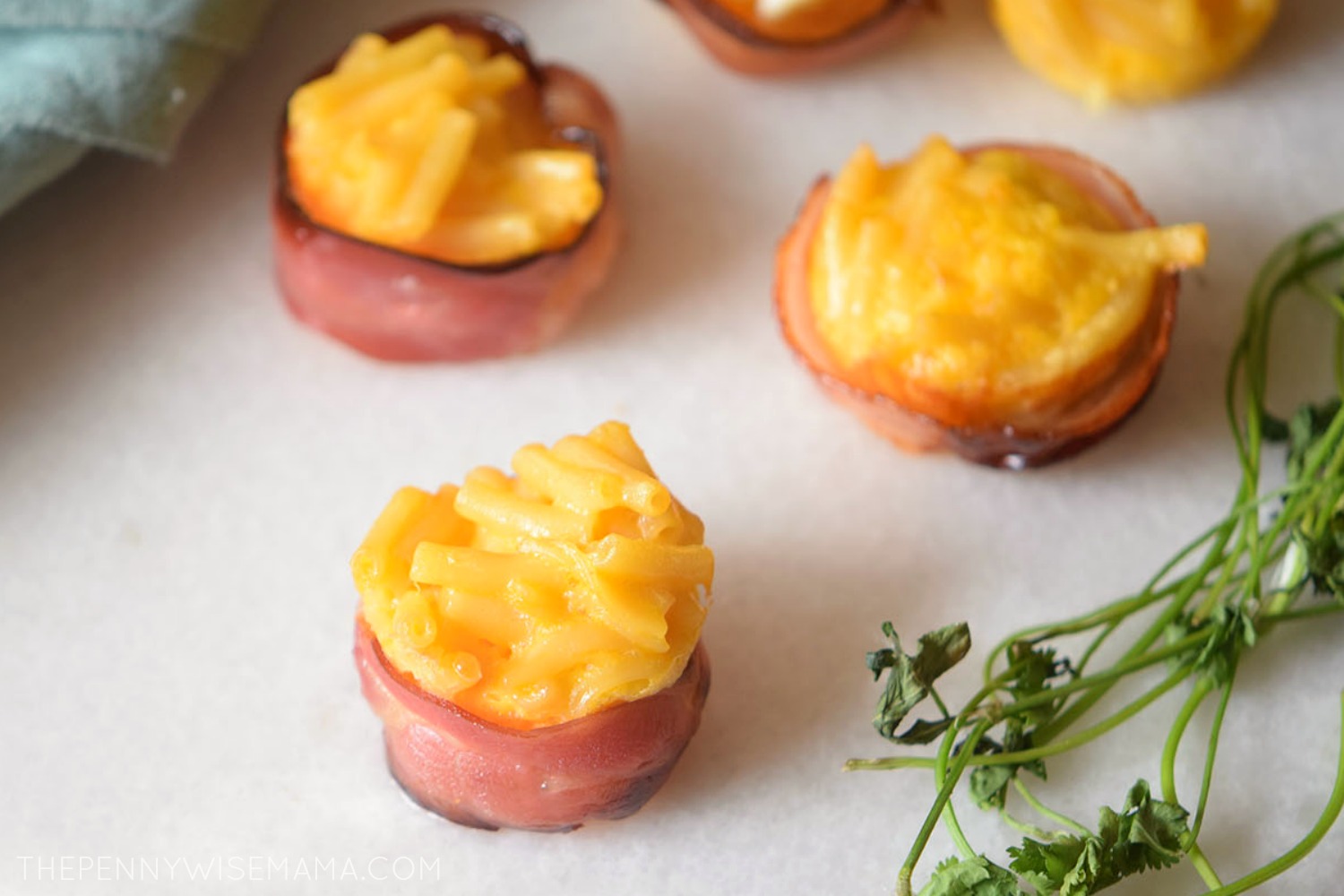 However, if you are a total overachiever like me and you want to win the appetizer game (is there such a thing?), then go the extra mile and top these off with the crunchiest, most flavorful bacon you can possibly cook. To say that mac and cheese and bacon make the best combination ever is a total understatement. This combo, my friend, is pretty stinkin' delicious.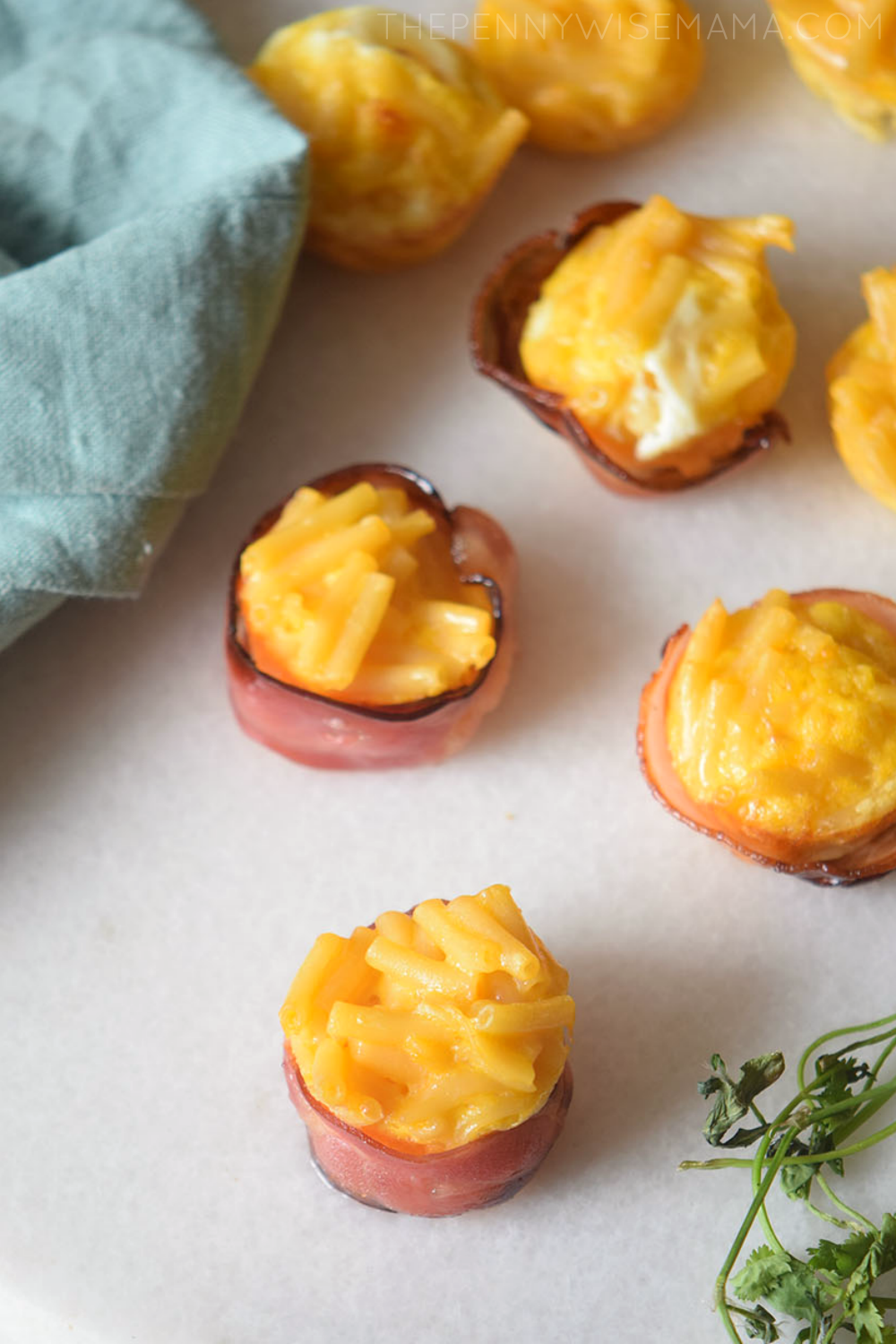 Needless to say, you are probably going to want to make a double batch. When an appetizer is this good, it disappears quickly. Your family and friends are going to love them, so make plenty to go around!