I wrote this post as part of the Discover Preferred Blogger Program. All opinions are my own.
I can't believe how quickly the month is flying by! It is going to be Thanksgiving before we know it! There is so much to get done before then, but honestly I am counting down the days for it to get here. I love the time with family and all of the yummy food. I also love all the shopping!
The 2013 Discover Annual Holiday Shopping Survey found 70 percent of Americans will take advantage of Black Friday or Cyber Monday sales. The survey also found shoppers gravitate toward Black Friday for the sales and promotions and Cyber Monday for convenience. Which do you prefer?
I usually go out on Black Friday for a little bit, but I tend to like the convenience of shopping from home on Cyber Monday.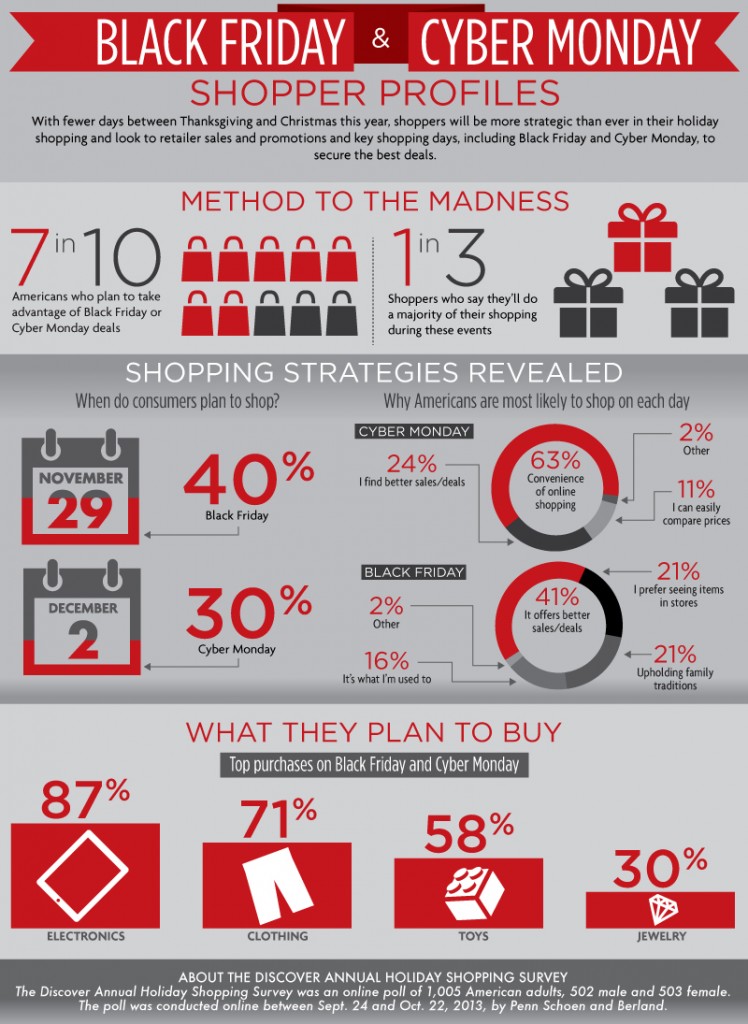 #GivingTuesday
Are you thinking of ways to give back this holiday season? On December 3, which is the Tuesday after Thanksgiving, you can through #GivingTuesday. #GivingTuesday is a campaign to create a national day of giving at the start of the holiday season. The day celebrates and encouraged charitable activities that support non-profit organizations. The idea is simple: this December 3, find ways for your family, your community, your company or your organization to come together to give something more — whether it's donating your time or your money.
Here's a tip for Discover cardmembers: Discover will provide a 2% match to designated charitablepartners when cardmembers make a Cashback Bonus donation or direct donation to those partners. Click here for the full list.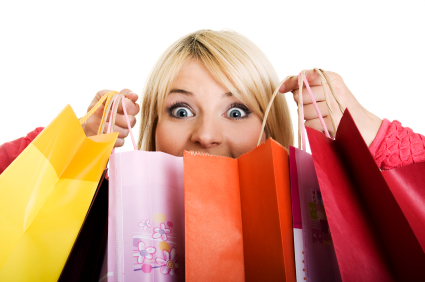 Savvy Black Friday & Cyber Monday Shopping Tips

Be prepared. Make sure you scour the sales ads to find the best deals and to compare prices before heading out.
Bring sales ads with you so you can have them available if you need to call a store out on their "lowest price guarantee."
Remember to ask yourself whether the great deal you see is actually a great deal for you. You may also want to research online prices versus in-store prices, as you can often snag better deals online even when you factor in shipping costs. Plus, think about the time and gas saved when shopping online!
If shopping online, make sure you check sites like RetailMeNot for promo codes before placing your order.
If you plan to shop online for Black Friday or Cyber Monday, Discover cardmembers can earn extra rewards by shopping through ShopDiscover, making the savings even better!
Through December 31, Discover cardmembers can sign up to earn 5% Cashback Bonus on online purchases. If a favorite store isn't available on ShopDiscover, you can still earn extra rewards at every click just by using your Discover card to shop online.
Plus, Discover cardmembers can log into ShopDiscover.com, an online shopping portal featuring more than 200 online retailers that offer 5-20% Cashback Bonus all year long. Special for the holiday season, more than 85 of these retailers increased their cash back amounts. Simply shop through the portal at the merchant's website and use your Discover card for the purchase to earn cash back!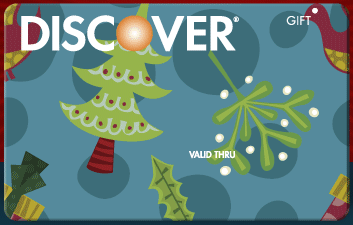 Discover Gift Card Giveaway
You're going to need some spending money to do all of your holiday shopping. Thanks to our friends at Discover, I'm giving away a $50 Discover Gift Card to one lucky winner! The card works like cash, so you can use it to shop anywhere you'd like.
To enter, simply use the Rafflecopter form below. Giveaway ends on 12/7. Open to U.S. residents, 18+. Good luck!