Hello mamas out there! This is Julia again with 3 month old baby Clementine. Clementine is a lot more alert now — she follows us with her eyes, tries to grab things and has been way more demanding of entertainment. Because of her newfound interest in the world around her, I have been looking for toys a 3 month old can "play" with.
As I consider new toys for Clementine, I try to think about what would be great for her developmentally. I want her to be on her tummy more, but she just hates that! She usually gets really angry when I put her on her belly.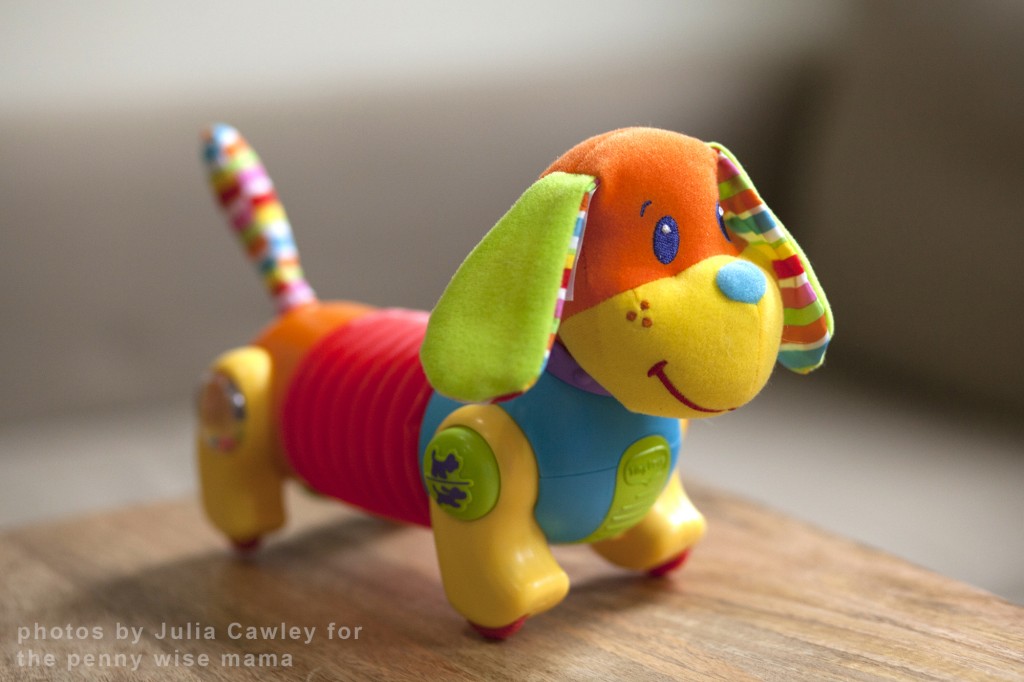 Luckily, I found a toy that is so exciting to her that for a couple of minutes she forgets that she is on her belly. This new friend is called Follow Me Fred from Tiny Love. He barks, he wines and he wants to be followed. Clementine can't do that yet, but she really wants to. So Fred will hopefully be a good motivator to get her crawling some day soon!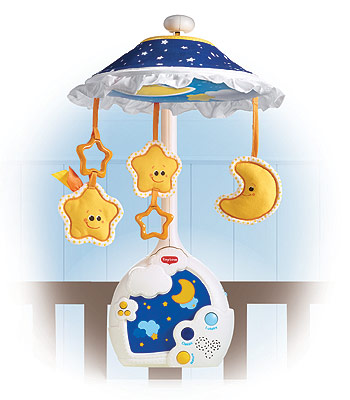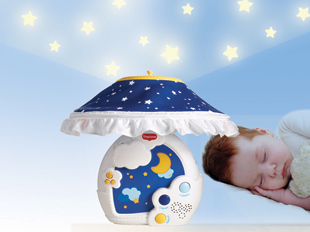 I made a little video so you can see what Fred is all about. In the video, I also show our other new addition to the baby room — the Starry Night Mobile Soother from Tiny Love. It's a 3 in 1 mobile/soother/night light that reflects stars on the ceiling! It reminds me a little bit of the movie "Mermaids" with Winona Ryder. Remember that scene where they pretend that they are underwater, but really they are in their bedroom? You will see what I mean…
http://www.youtube.com/watch?v=U4oZDBCDg_E&feature=youtu.be
Follow Me Fred and the Starry Night Mobile are not only cute, but also fun and engaging. Follow Me Fred encourages both fine and gross motor skills in babies 6-18 months and the 3 in 1 Starry Night Mobile is a great product for babies of all ages!
Buy It
You can purchase the Tiny Love Follow Me Fred ($24.99 ARV) or Starry Night Mobile Soother Night Light ($59.99 ARV) from the Tiny Love Store or from retailers such as Toys R Us, Babies R Us, Target and Amazon.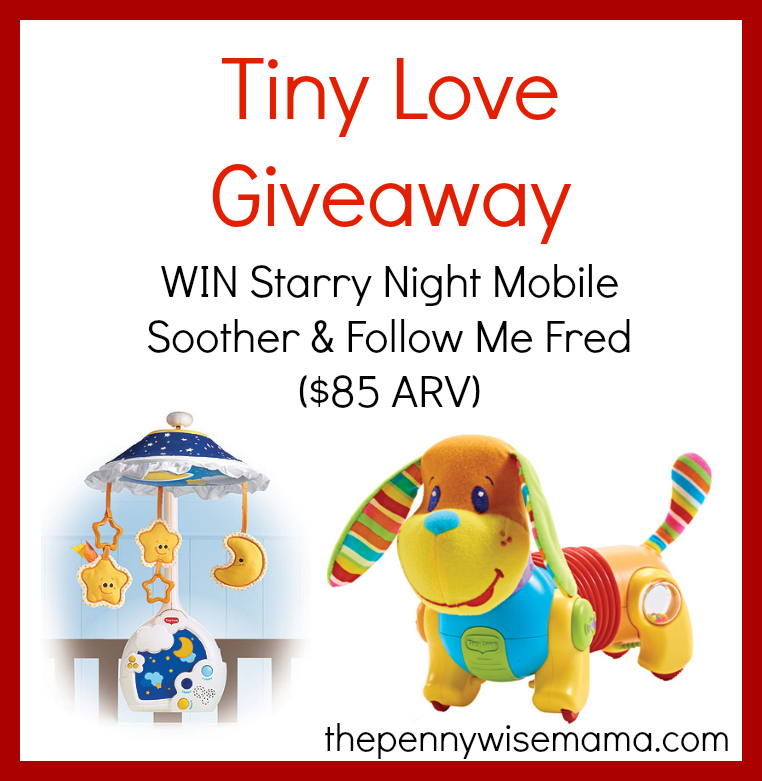 Tiny Love Giveaway
One lucky PennyWiseMama reader is going to WIN a Follow Me Fred AND Starry Night Mobile Soother, thanks to Tiny Love! Total prize value is $85.
To enter, simply use the Rafflecopter form below. Giveaway ends on 11/16. Open to U.S. & Canada residents, 18+. Good luck!