The kitchen truly is the heart of the home. It's where you spend a good portion of your time — cooking and preparing food, eating, and entertaining. It only makes sense that you would want your kitchen to be functional and spacious, as well as warm and inviting. If your kitchen isn't everything you've dreamed of, it may be time for a remodel. Whether your kitchen is in need of a complete overhaul or just some simple upgrades, Sears Home Services can help.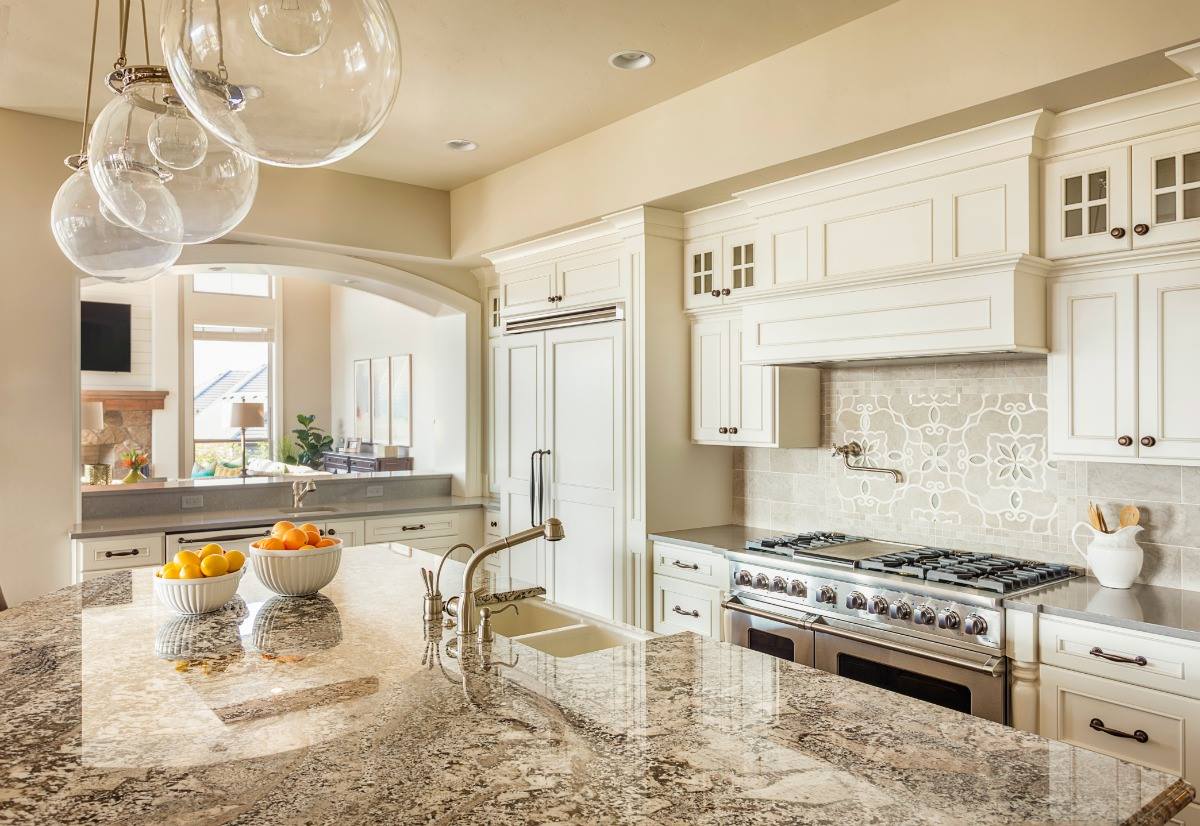 If you've been dreaming about remodeling your kitchen, Sears Home Services offers great kitchen remodeling services for any budget. They provide personalized service with a free in-home consultation to discuss your options for a kitchen remodel including countertops, cabinets, flooring, hardware and accessories — which can all come together to create a kitchen worth smiling over.
My Dream Kitchen
When we moved into our home five years ago, I loved the dark cabinets and countertops that the builder put in. They contrasted well with our red oak hardwood floors. However, now that we've installed new laminate flooring that is a rich, dark brown color, I feel like our kitchen looks too dark.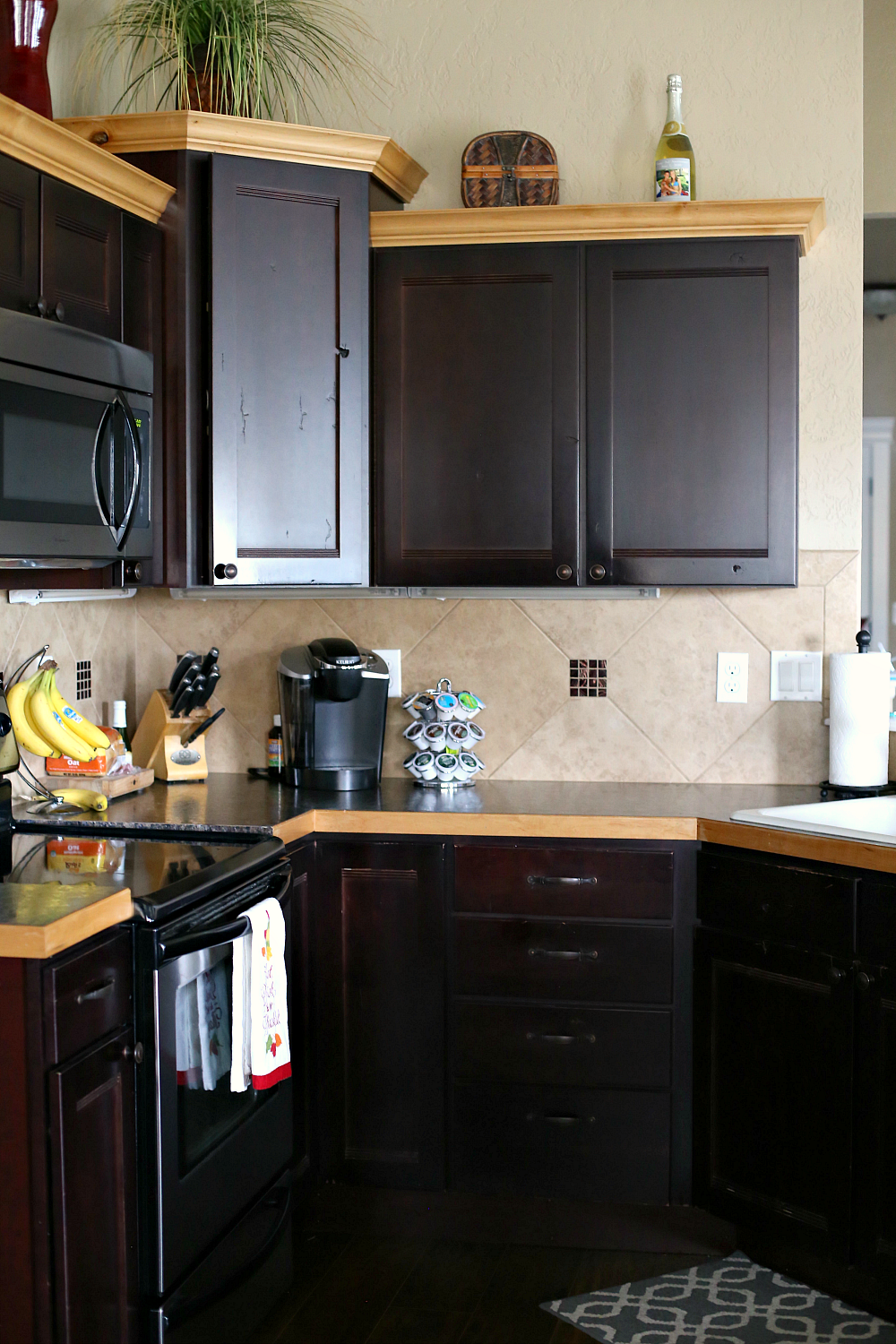 I would love to lighten it up with antique white cabinets and light granite countertops. I would also love to replace our cheap, builder-grade appliances with beautiful, new stainless steel appliances.
For now, I think we will be able to brighten the area simply by replacing our dark laminate countertops with light granite countertops. I think a lighter colored granite would really make our kitchen look nice and I think it would break up the dark floors and cabinets.

Thinking about replacing your countertops? This infographic breaks down the pros & cons of popular countertop materials to help you decide which is best for your home.
Save on Your Kitchen Remodel
Sears Home Services is offering some amazing kitchen remodeling deals during the month of October. Take advantage of the following offers between now and 10/31/2016: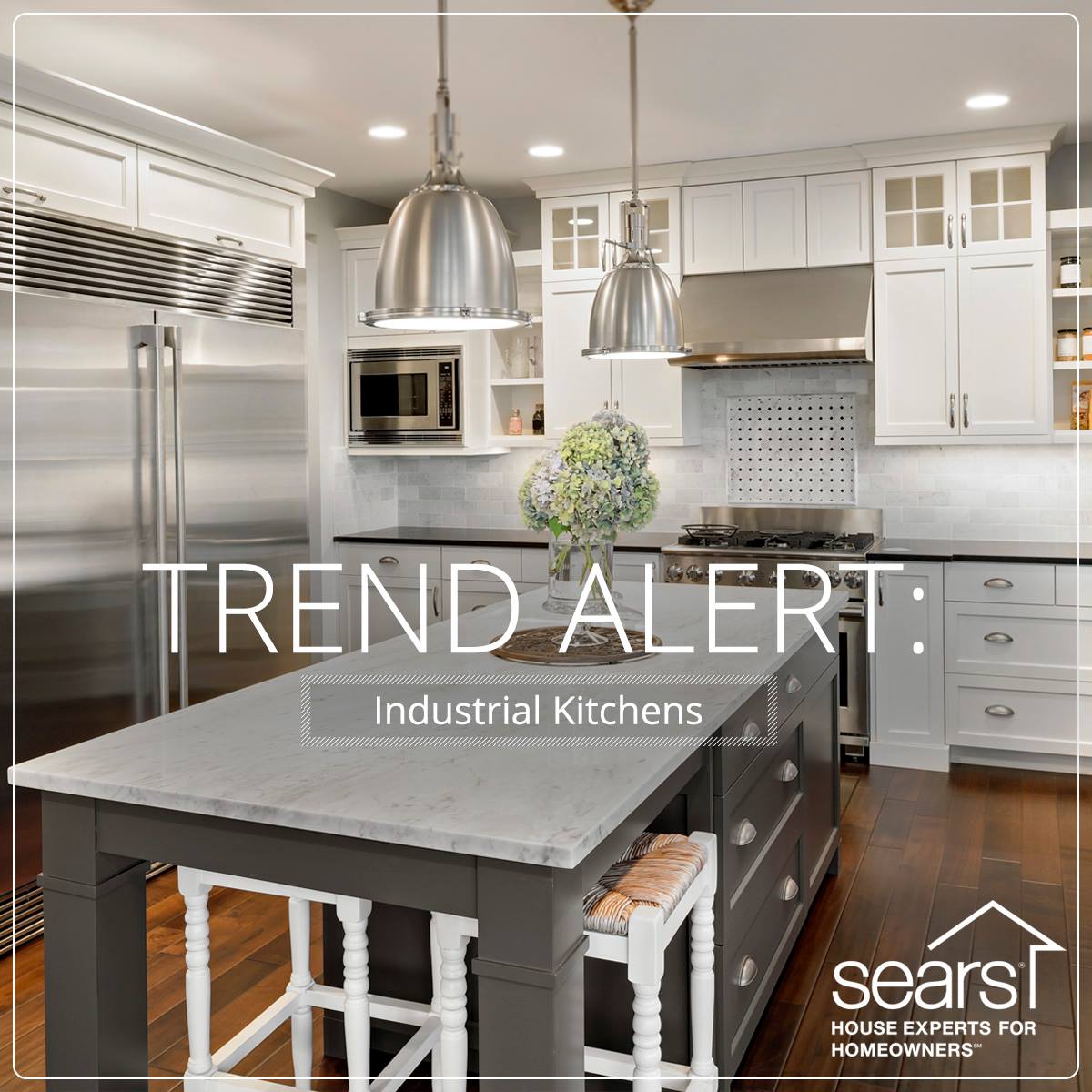 Looking for more kitchen remodeling tips? Check out these helpful articles:
Is your kitchen in need of a complete overhaul? Tell me what your dream kitchen looks like!
I partnered with Sears Home Services to bring you this post. All opinions are my own. #HouseExperts