Fall is here, which means colder weather is on the way! While I'm not so excited about the cold, I am excited to switch up my wardrobe. The one thing I love about the cooler months is I have an excuse to live in leggings, skinny jeans, hoodies, and oversized sweaters. I'm all about being comfy!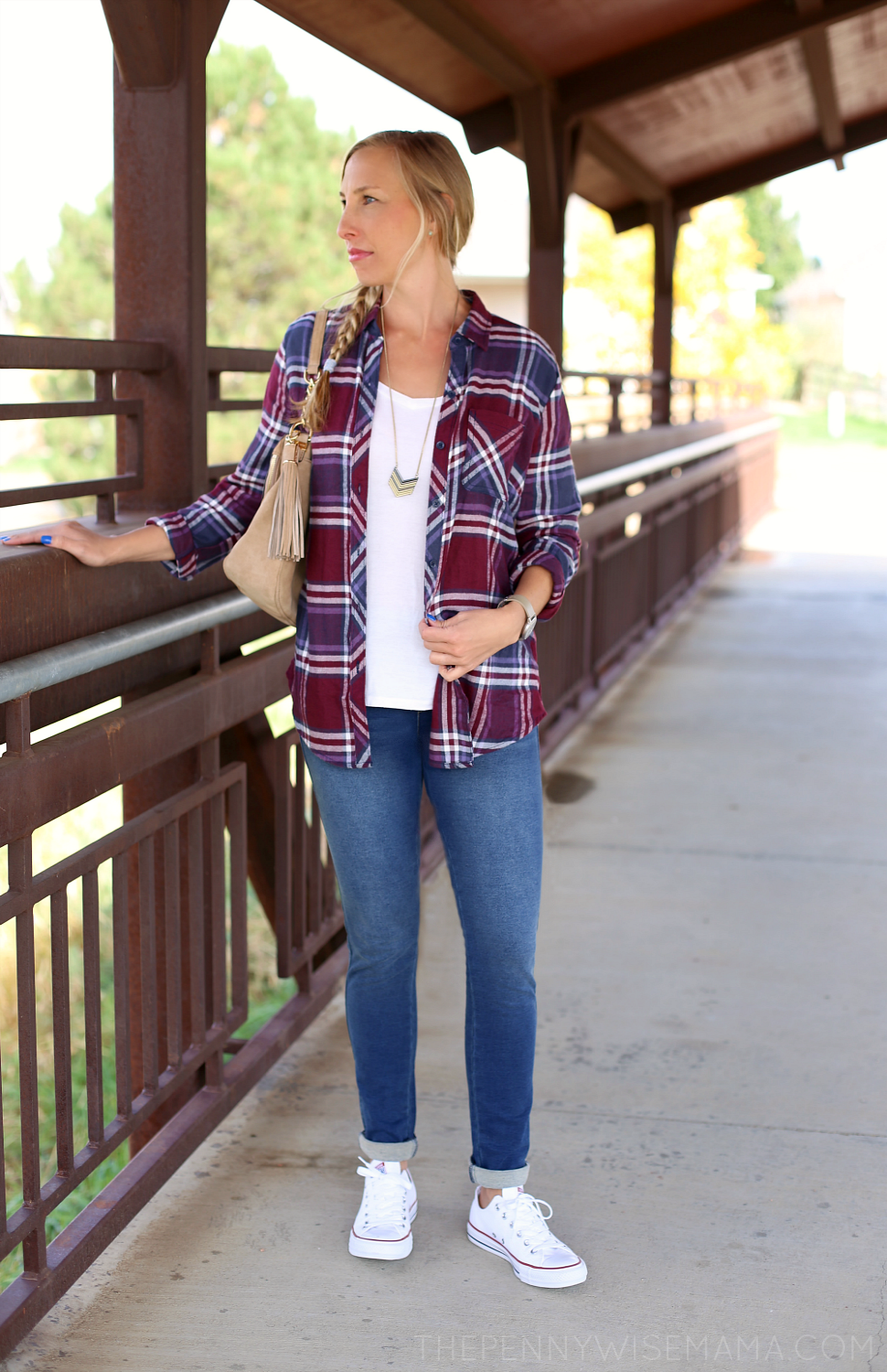 As a stay-at-home mom, it's easy to sacrifice style for comfort. I'll be the first to admit that there are plenty of days that I don't get dressed up. It's so much easier to throw my hair into a bun, put on yoga pants and a comfy t-shirt and call it good. There is nothing wrong with this, but what if there was a way to be stylish and comfortable?
Thanks to PajamaJeans, you can have the best of both worlds.
Like the name suggests, PajamaJeans look like jeans but feel like pajamas. Maybe you've seen the commercials and wondered if they are worth it. Well, I tried them out for you, and guess what? They are awesome! Not only are they SO comfy, they look great. I can wear them at home or on the go and look stylish without sacrificing comfort.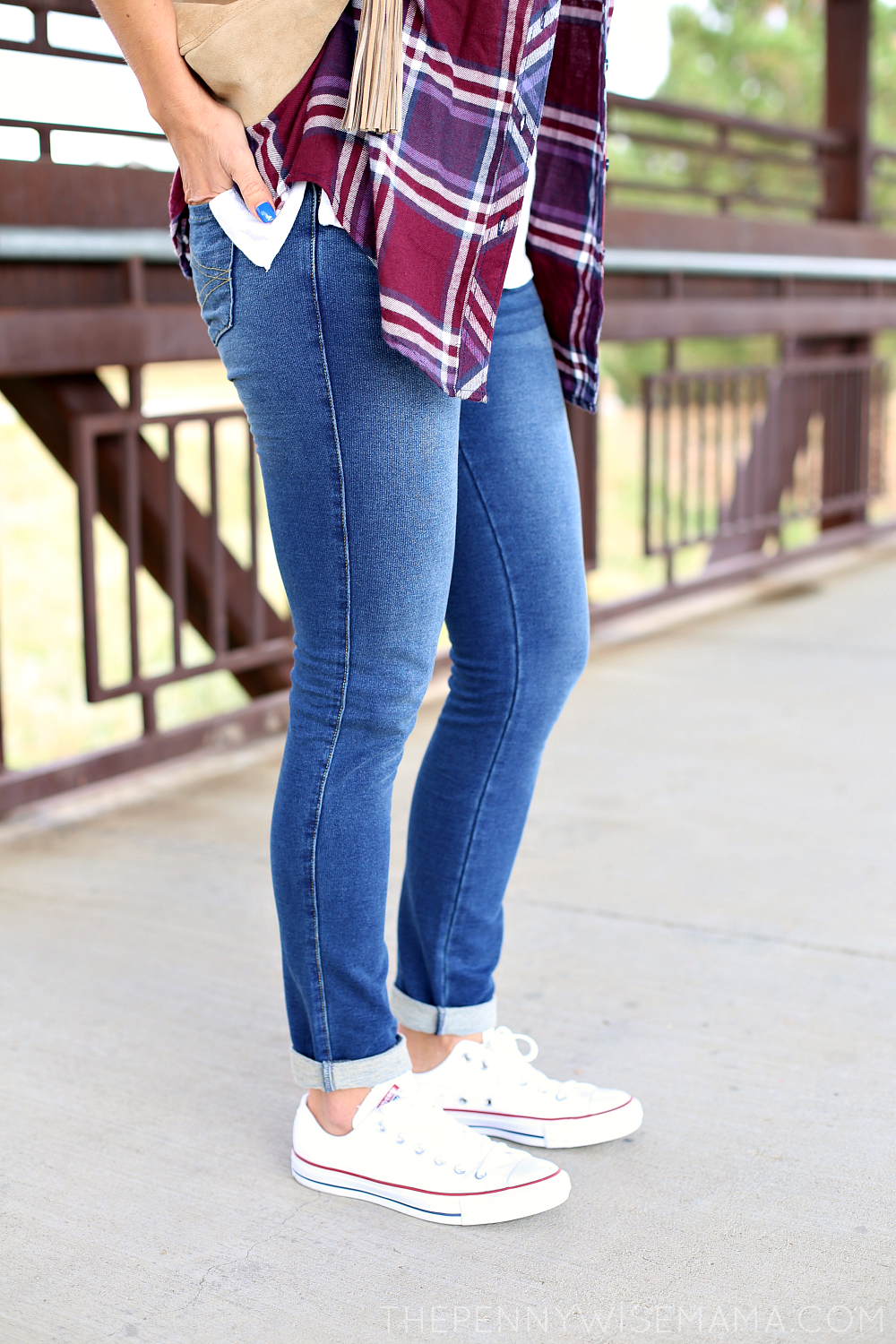 I ordered the Skinny Vintage Wash in size XS and they fit my athletic build well. I normally wear a size 2 and I would say that these run pretty true to size based on the PajamaJeans size chart. They are looser in the legs than normal skinny jeans, which is expected since they are supposed to feel like pajamas.
5 Reasons to Love PajamaJeans
1. Comfortable – PajamaJeans are soft and stretchy without being baggy and they have a hidden drawstring to allow you to tighten the waistband if needed.
2. Fit All Shapes & Sizes – PajamaJeans fit every body. They feature an exclusive Dormisoft Denim fabric that embraces your curves and ensures an unbelievable fit that flatters all shapes and sizes. Choose from sizes XXS to 3X in regular, petite or tall.
3. No Baggage – PajamaJeans offer superior stretch for all-day comfort without getting saggy or baggy in the knees or butt or anywhere else.
4. Variety of Fits & Washes – Choose from Bootcut, Boyfriend, Skinny or Straight fit, as well as a variety of washes including Vintage, Indigo, Bluestone and Black. The nice thing is the washes will never look tired or fade.
5. Stylish – Similar to jeggings, the denim looking fabric looks great and they have real pockets. Pair them with a longer shirt, such as a tunic, sweater or flannel and a pair of flats or boots. You could wear them to work, on a date, or to a party and no one would know that they weren't jeans!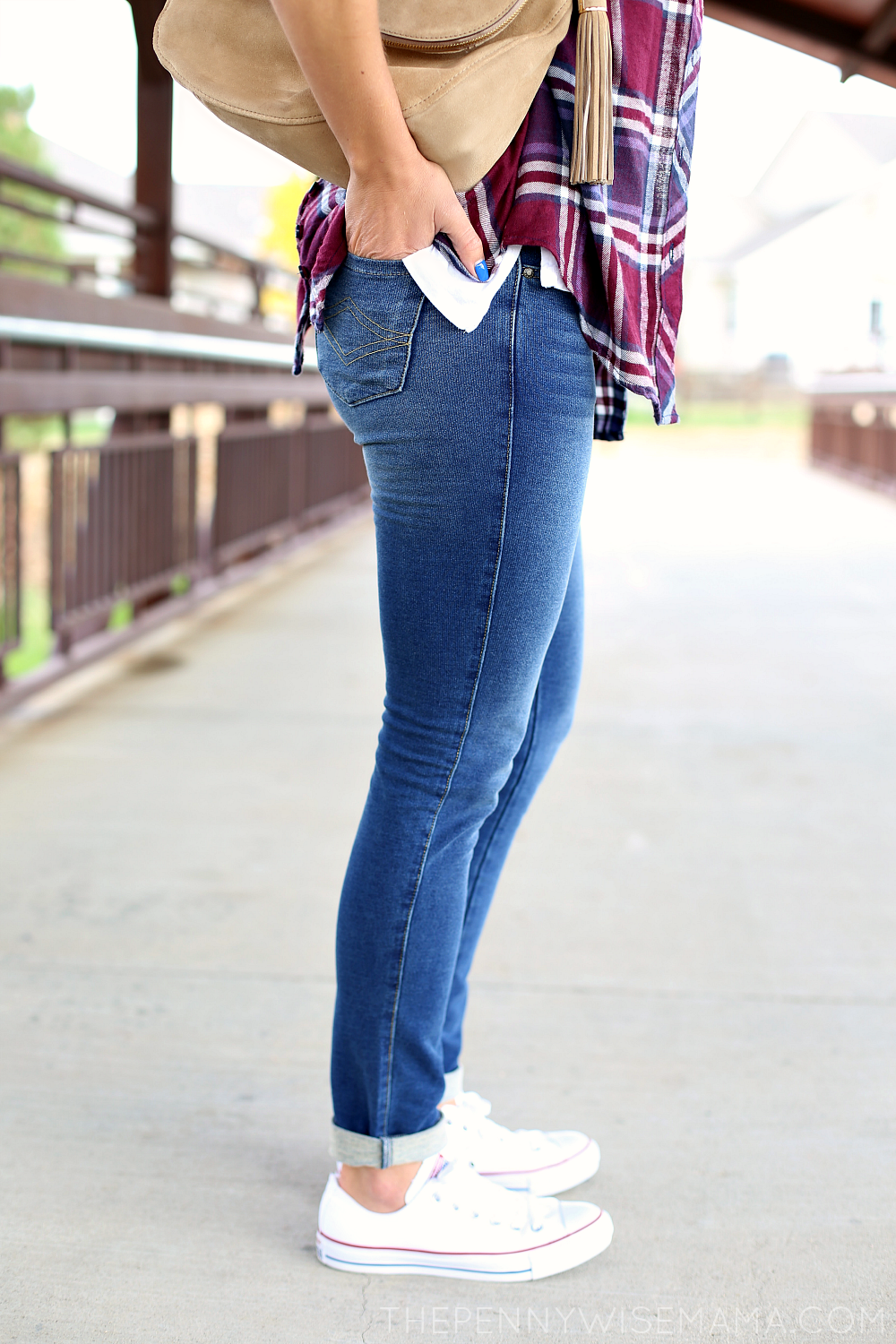 If you've been thinking about buying yourself a pair of PajamaJeans, now is a great time to take the plunge. For a limited time, you can save 15% on your purchase when you click here.
Have you tried PajamaJeans? Which fit/wash is your favorite?