Besides buying a home, buying a car has to be the most stressful purchase ever. Just the thought of going to a dealership to look at a car gives me anxiety. The moment you step foot on the lot, you have pushy salesmen hounding you, desperately trying to get you in a vehicle. You can pretty much count on not getting out of there for at least two hours. It's no fun! Amiright?! I partnered with CarMax to bring you this post. As always, all opinions are my own.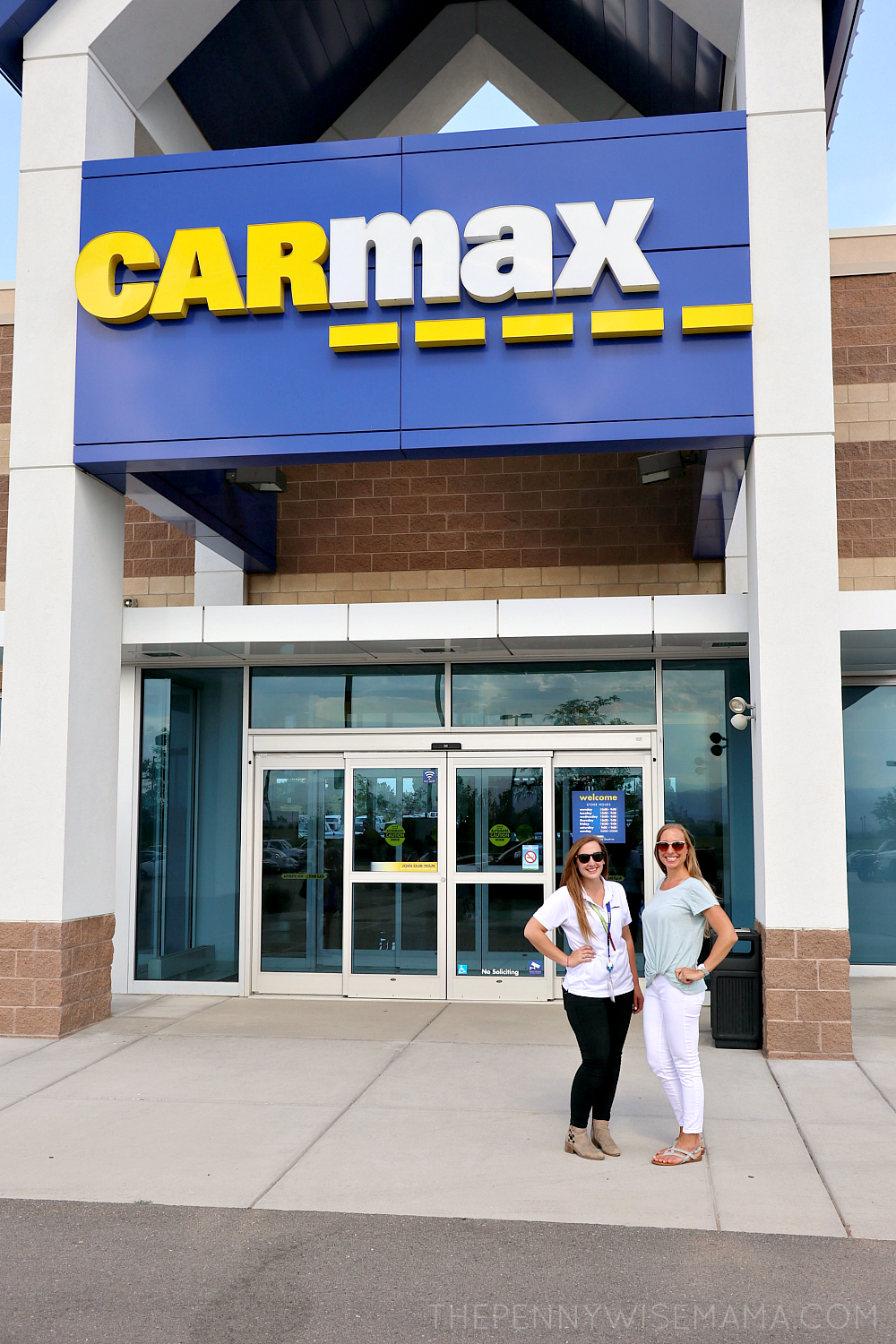 Thanks to my dad teaching me the ways of car buying, I've never had any problems with the cars I've purchased. However, I have had horrible experiences with salesmen that have literally made me leave dealerships and never go back. I've always thought that there has to be a better way — that buying a car doesn't have to be a stressful experience — so I was thrilled when I learned about CarMax, a totally different kind of car dealership!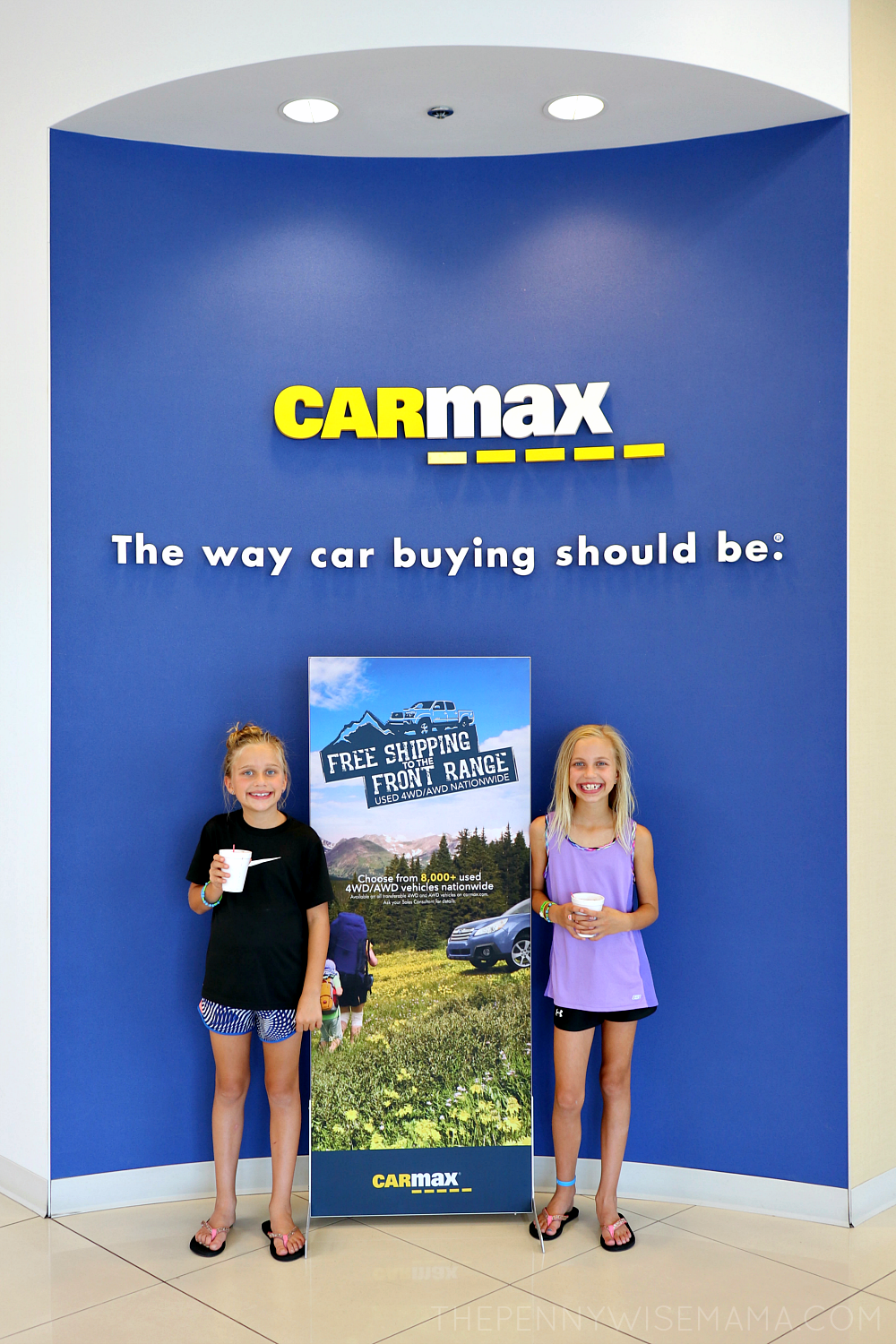 CarMax is the nation's largest retailer of used cars with more than 190 stores in 41 states, and growing. Unlike your typical car dealership, CarMax has made car buying more ethical, fair, and stress-free with NO-HAGGLE pricing. On top of that, they have an incredible selection of vehicles.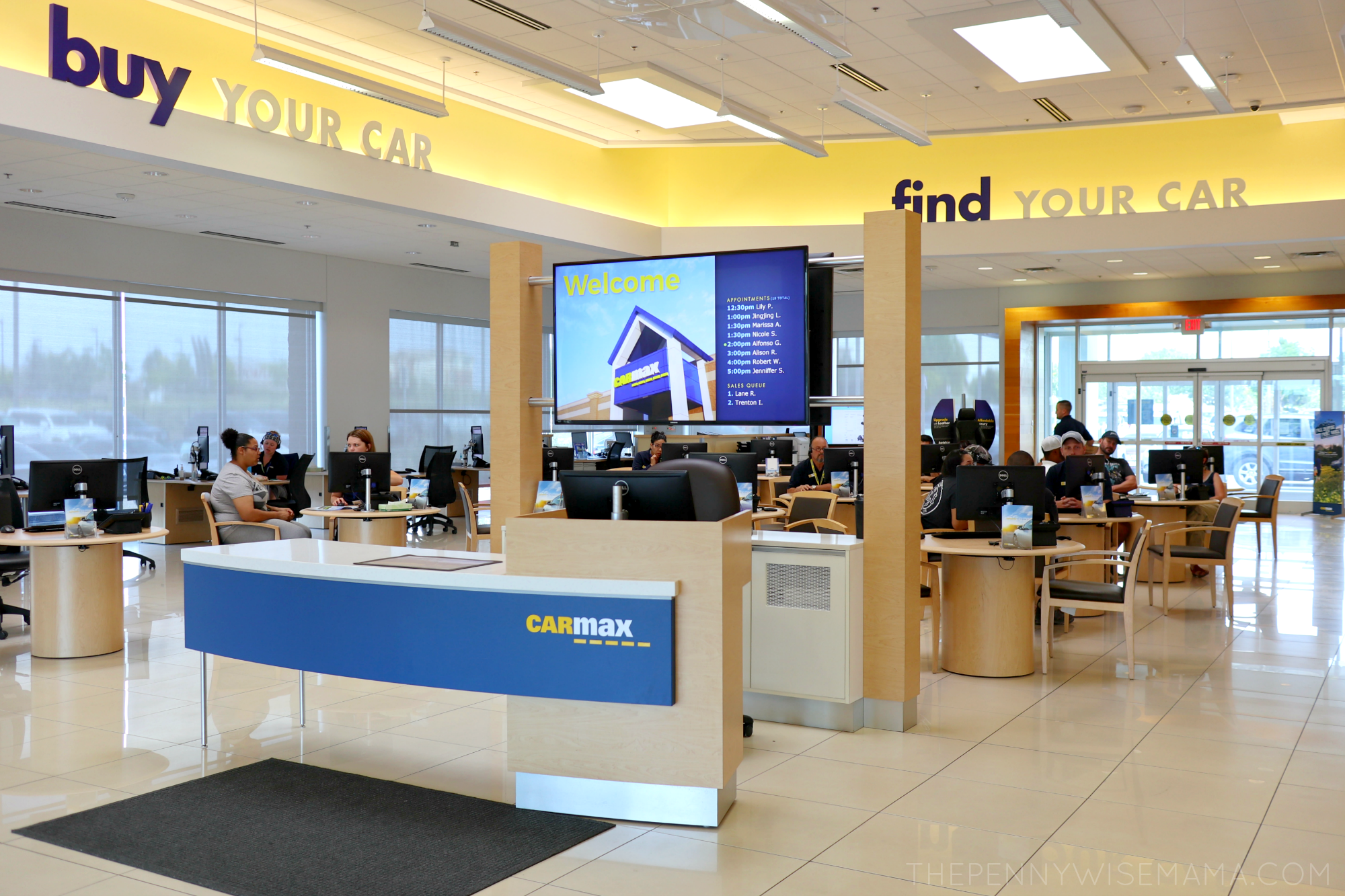 My family had a chance to visit our local CarMax Loveland and we were so impressed with the entire experience. From the time we set foot on the dealership, we knew it was going to be different. When we walked inside, we were greeted by Caitlyn, our sales consultant. She was friendly and genuine, making us feel welcomed and at ease.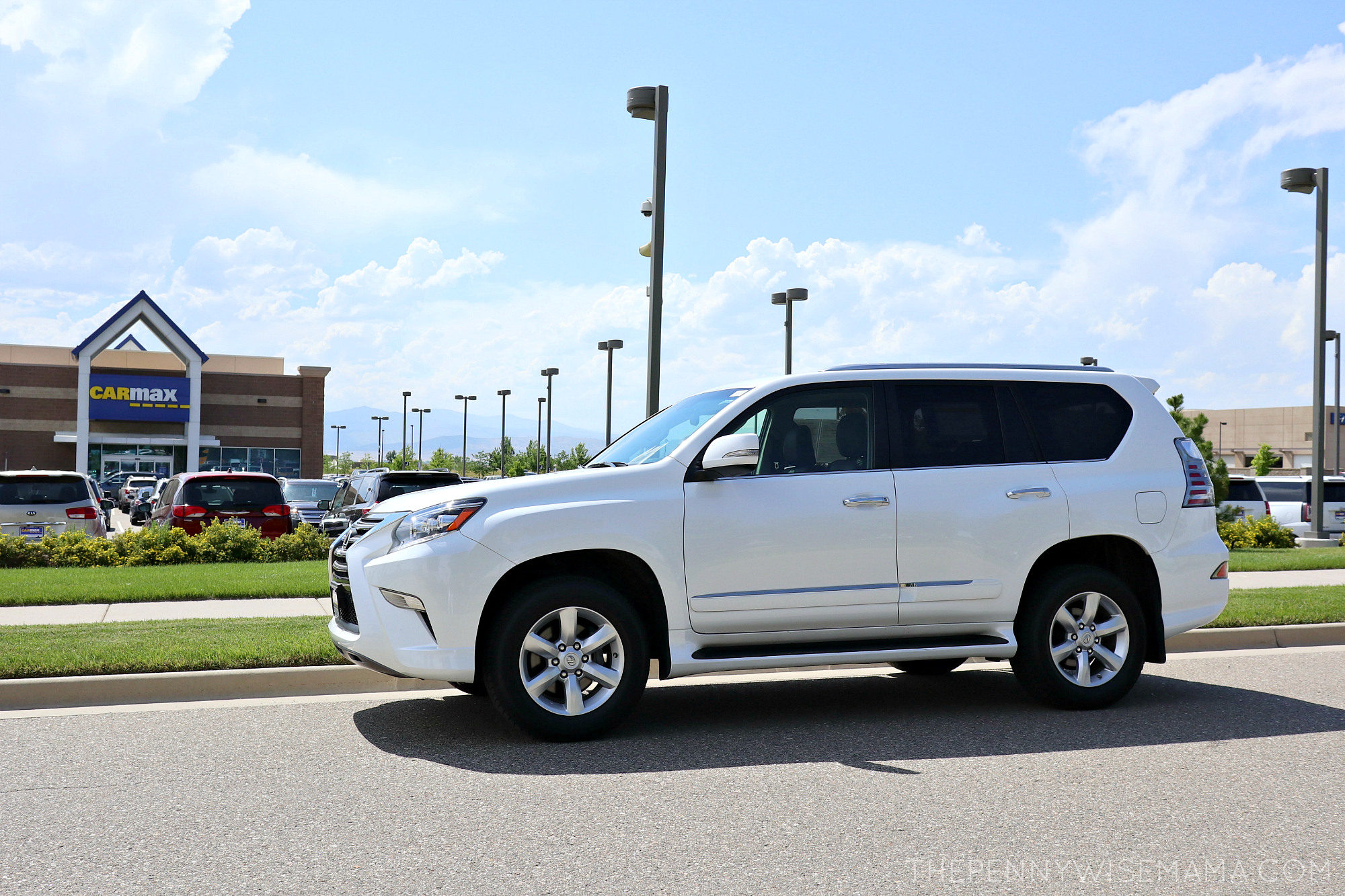 We sat down at a round table with a computer and Caitlyn asked us what kinds of cars we were interested in. We chatted about what we needed in a family vehicle — an SUV that would help us run errands, go to baseball and soccer practice with room to hold all of our gear, while also being rugged enough to handle mountain roads to go skiing and camping with ease.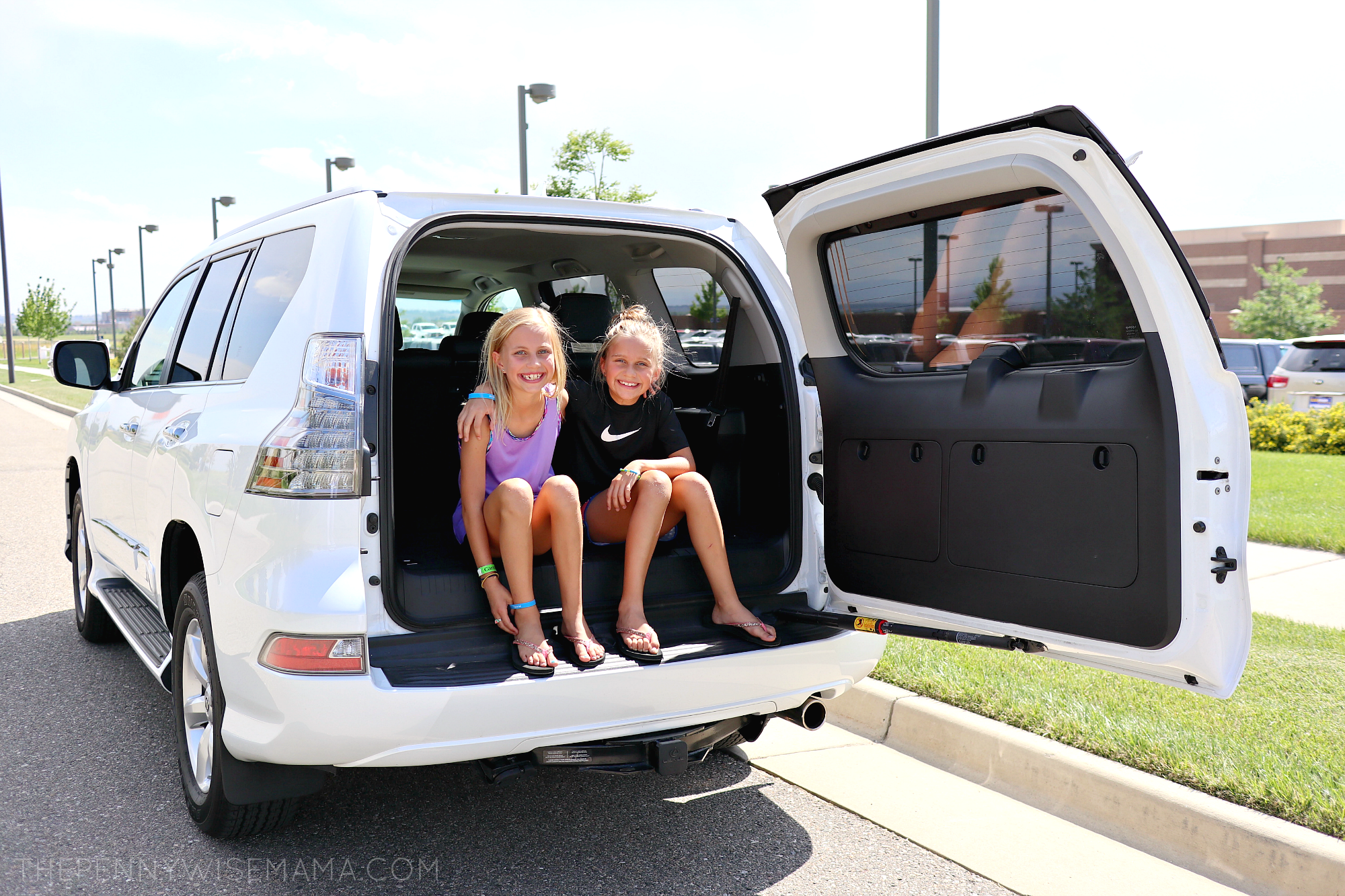 Caitlyn was receptive without being pushy. She pulled up vehicles on the lot that met our criteria and then gave us the opportunity to test drive the ones that we were interested in. The whole process was so laid back and refreshing!
What Makes CarMax Different
It was great to see first-hand how CarMax is different from other car dealerships. What stood out the most is the fact that the sales consultants work as a team and never haggle you. The vehicles on the lot are unlocked, so you can freely walk around and check them out without being bothered. If you need help, there are plenty of friendly sales consultants that will answer questions, but they will never pressure you to test drive a car or start talking numbers before you are ready.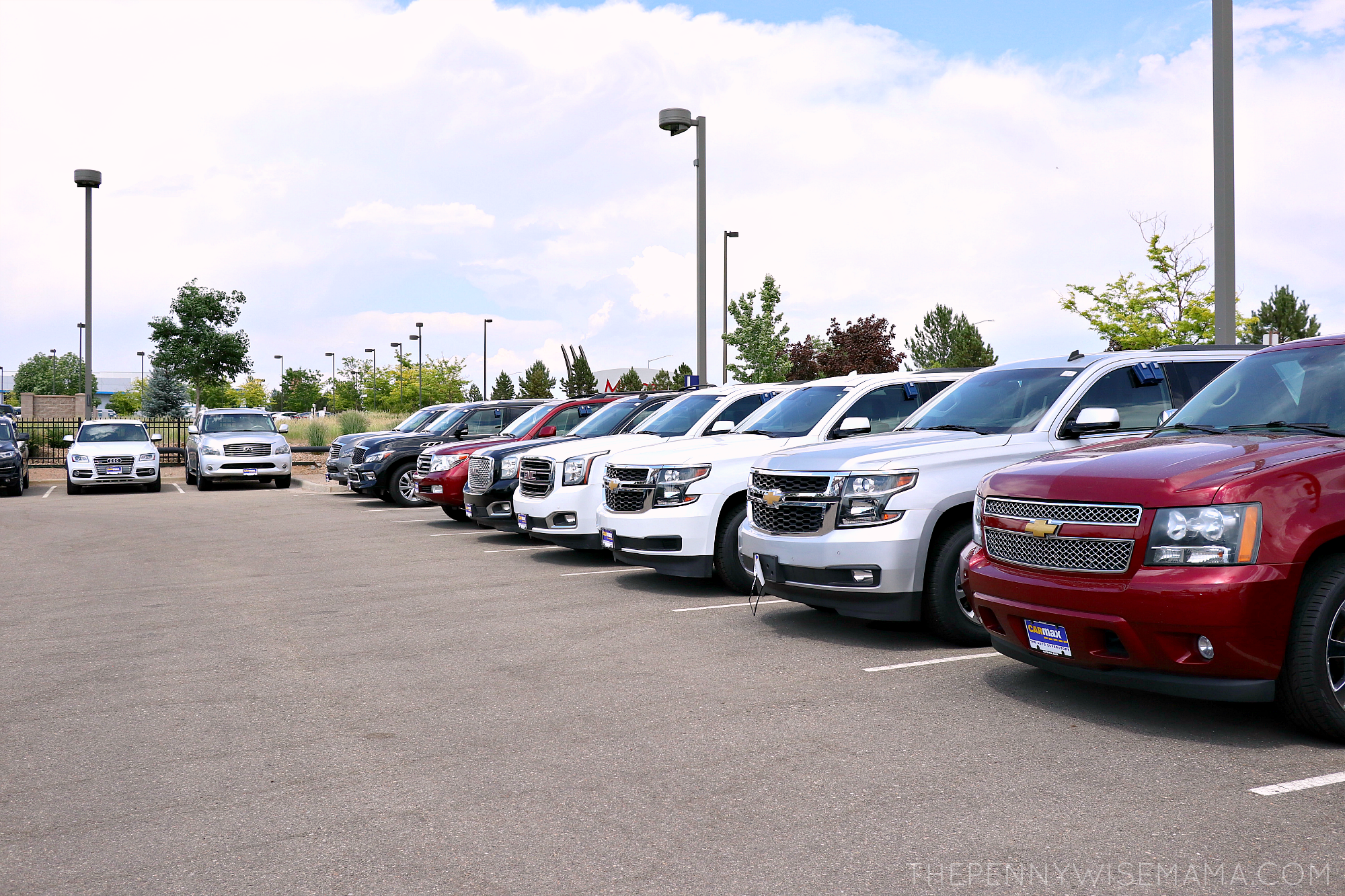 When you are ready to discuss financing, you don't have to worry about it being a long, drawn out process. Most decisions come back in minutes and there's no deception or back-and-forth negotiating. That's because CarMax believes financing should be stress-free. Their mission has always been to make buying a used car easy.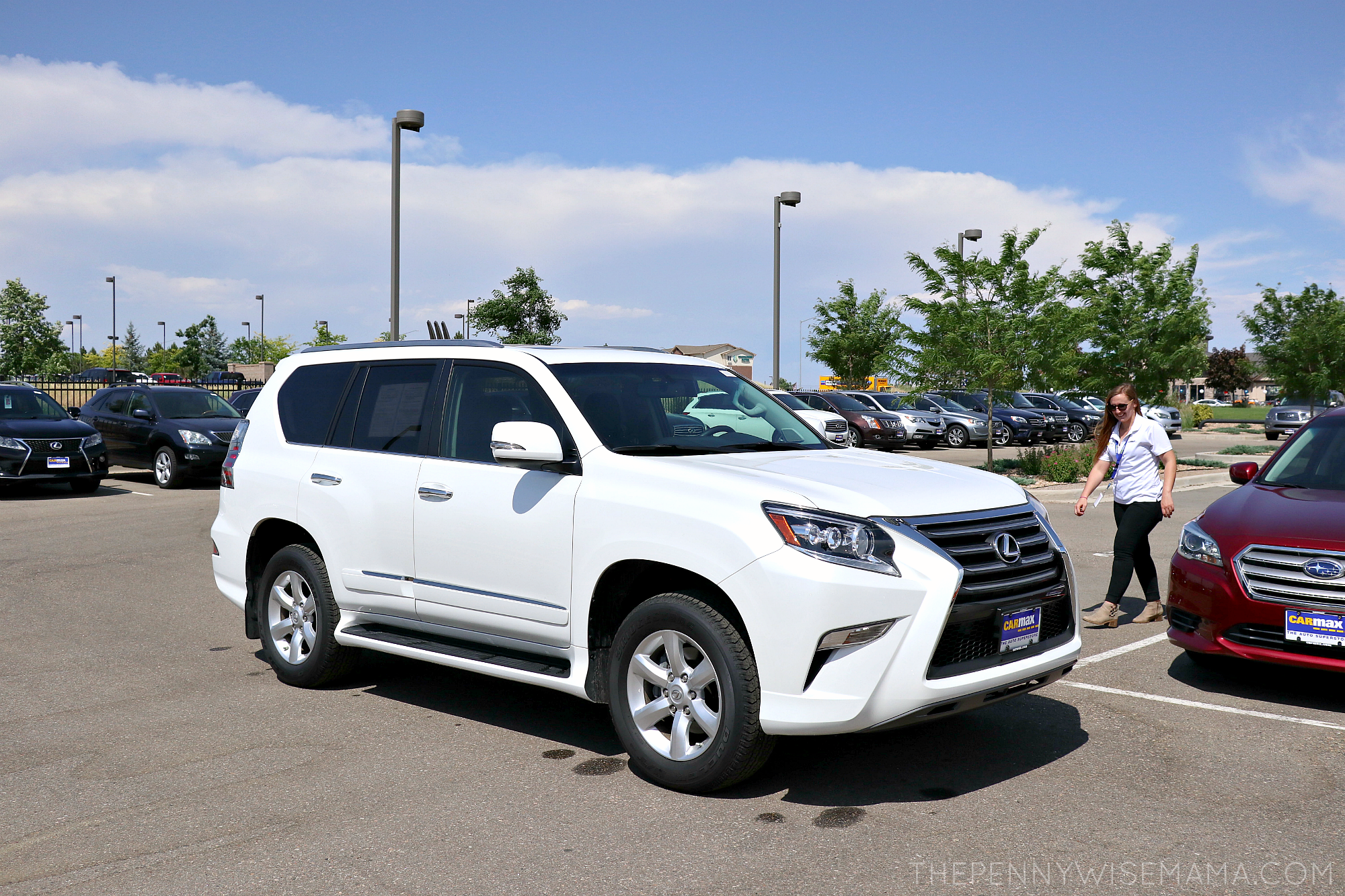 Another awesome thing about CarMax is they will hold a car for you for up to 3 days. This gives you plenty of time to make your decision, without feeling pressured to purchase immediately. They will even transfer a car from another CarMax dealership if you find one you like, with no obligation to purchase after you check it out.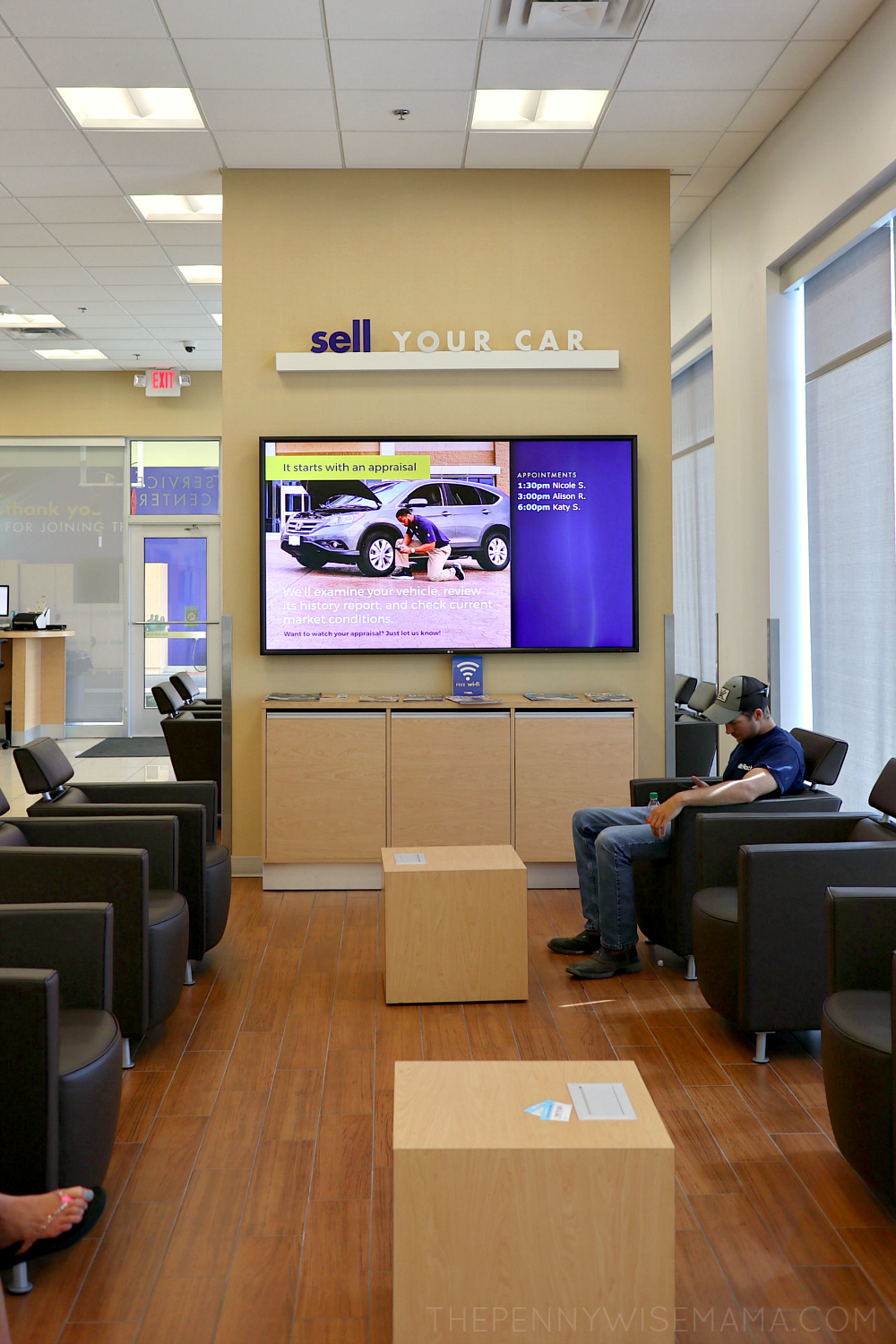 If you're looking to sell your current car, CarMax will buy your car, even if you don't buy one from them. In fact, they will buy any car, no matter the make, model or mileage, and they will give you a real offer for your car, not just an estimate. Your free appraisal is good for 7 days, with no obligation to sell your car to them.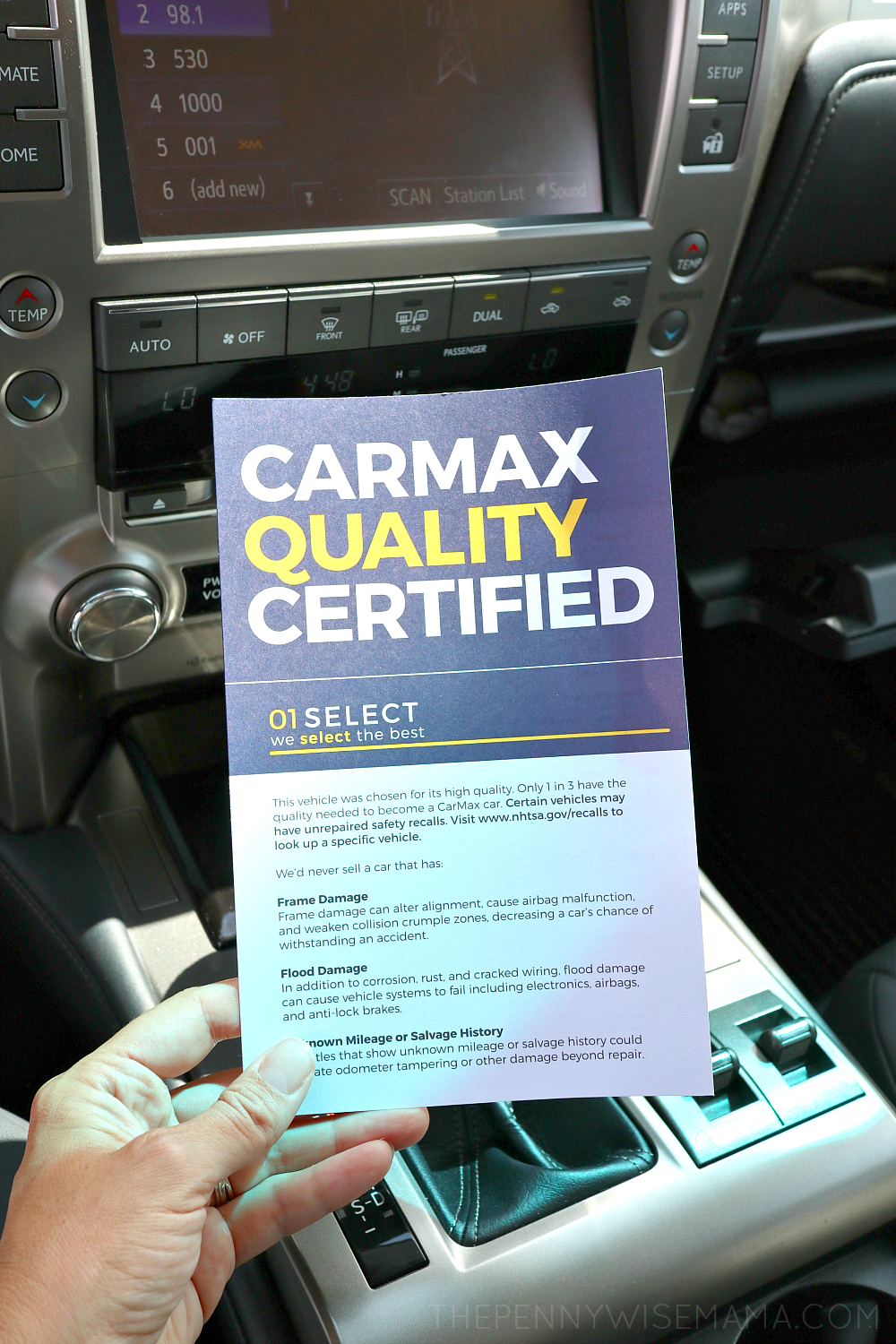 At the end of the day, CarMax wants to you to feel confident about your decision so they stand behind every car by offering a 5-day money back guarantee, 30-day warranty, and free vehicle history reports on every car. You really can't go wrong!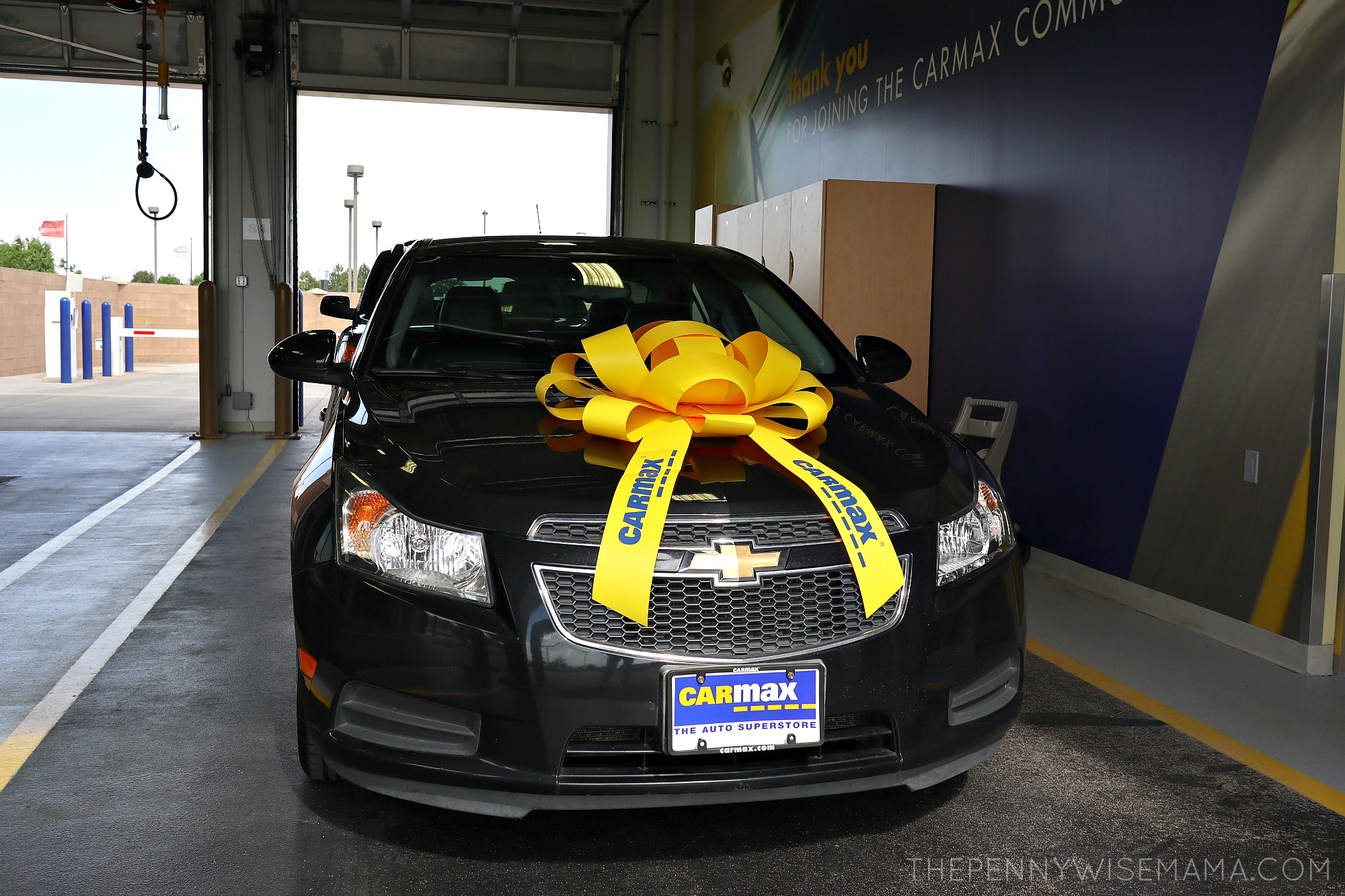 After visiting my local CarMax, I learned that buying a car doesn't have to be stressful. It can actually be a fun, exciting, and stress-free experience if you let CarMax take care of you!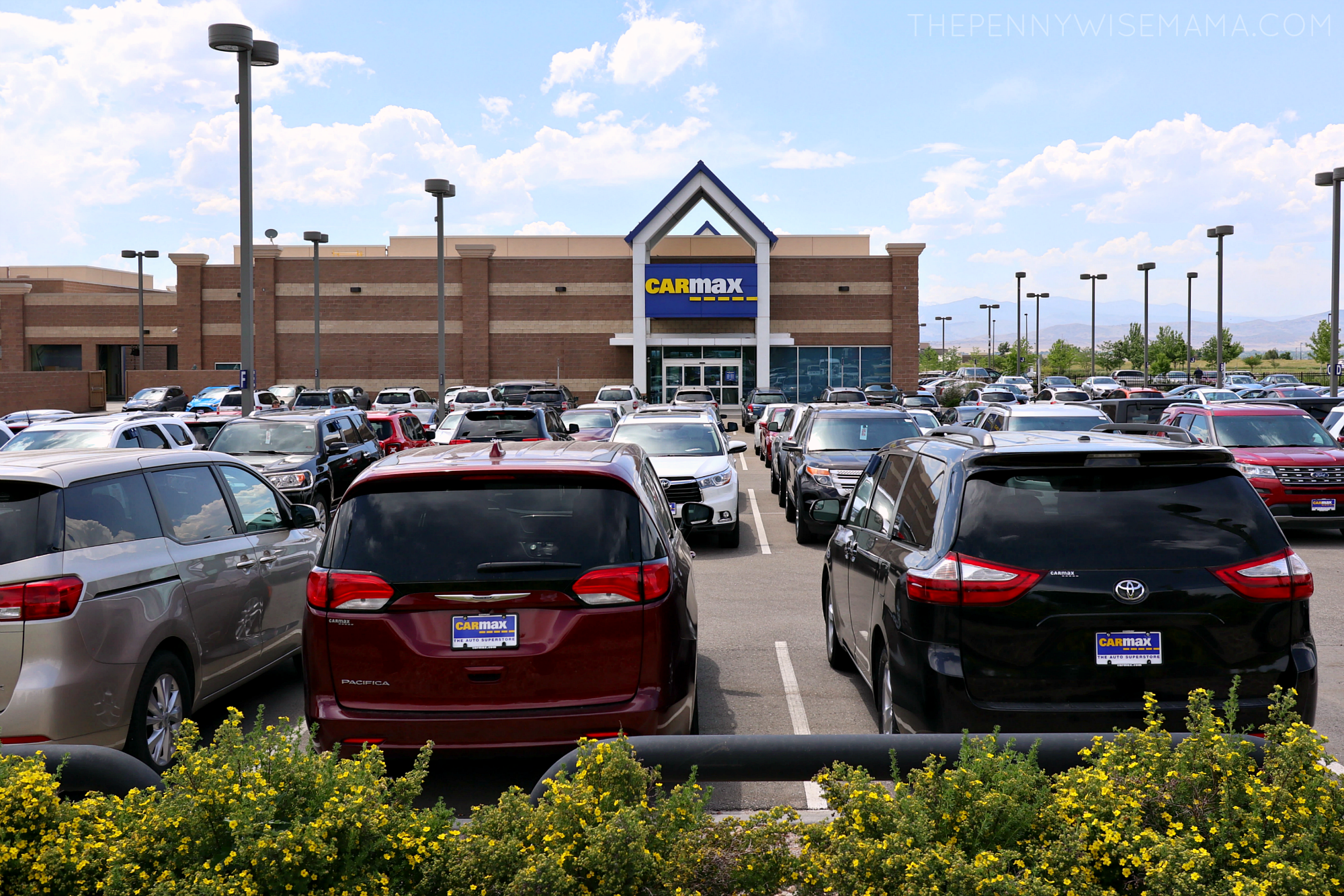 I encourage you to visit your local CarMax to see the difference! Click here to find a location near you.