Summer is here, which means it's time to get outside and enjoy the great outdoors! During the summer months, you'll find my family fishing, camping, hiking, swimming, and taking our dog for long walks. Any chance we can get, we spend it outdoors. We have so much fun together and it's a great way to get exercise!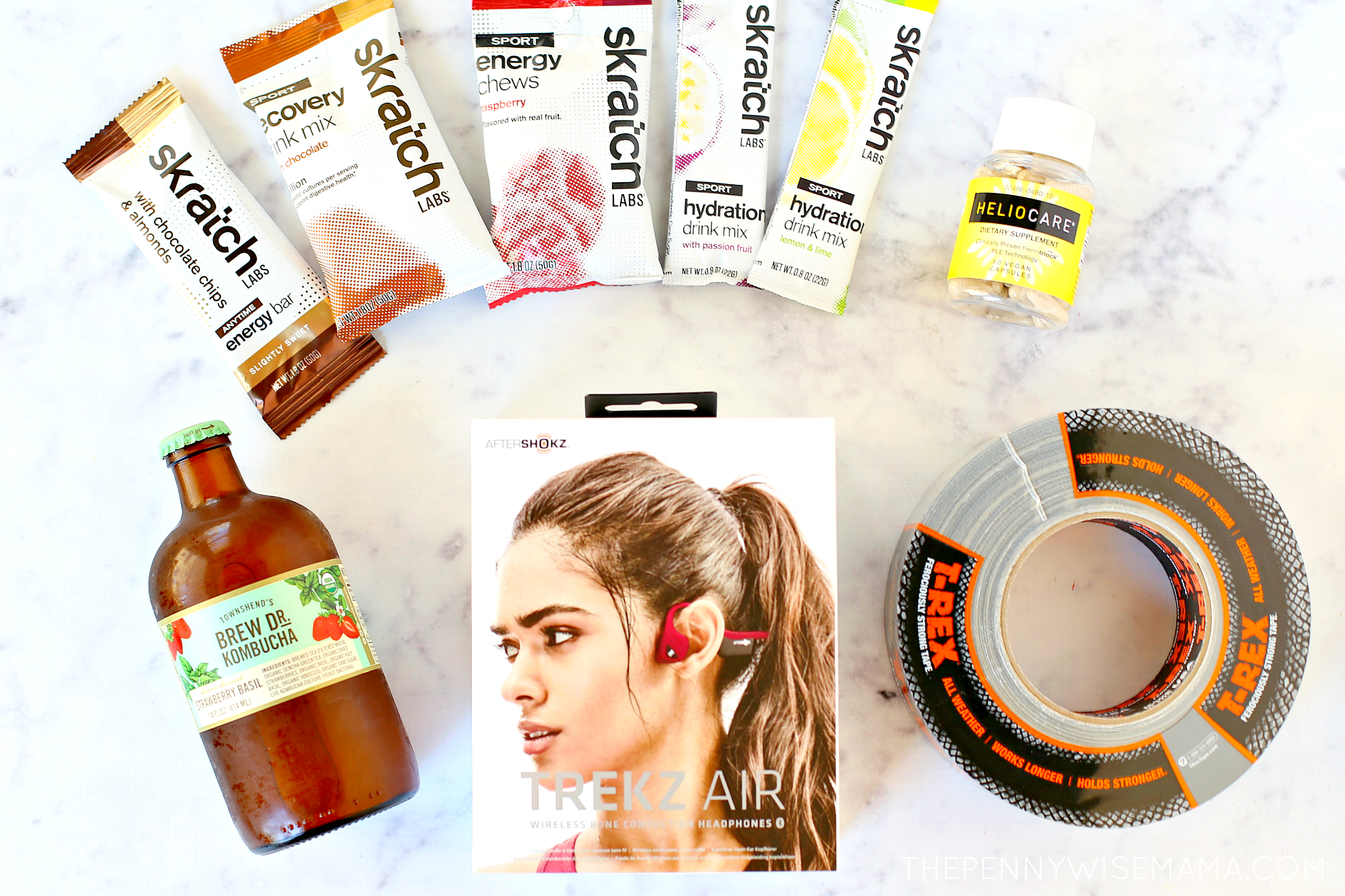 Below I've rounded up some of my favorite products to help you stay fit and enjoy the outdoors this summer! This post is sponsored by BabbleBoxx.com.
AfterShokz Trekz Air Open Ear Headphones
If you love listening to music while you exercise, but hate ear buds, these headphones are for you! Using the latest wireless bone conduction technology, the Trekz Air headphones transmit sound through your cheekbones, rather than your ears. This allows you to enjoy your music without shutting out the world around you. They are much safer than traditional headphones, making them great for wearing outdoors!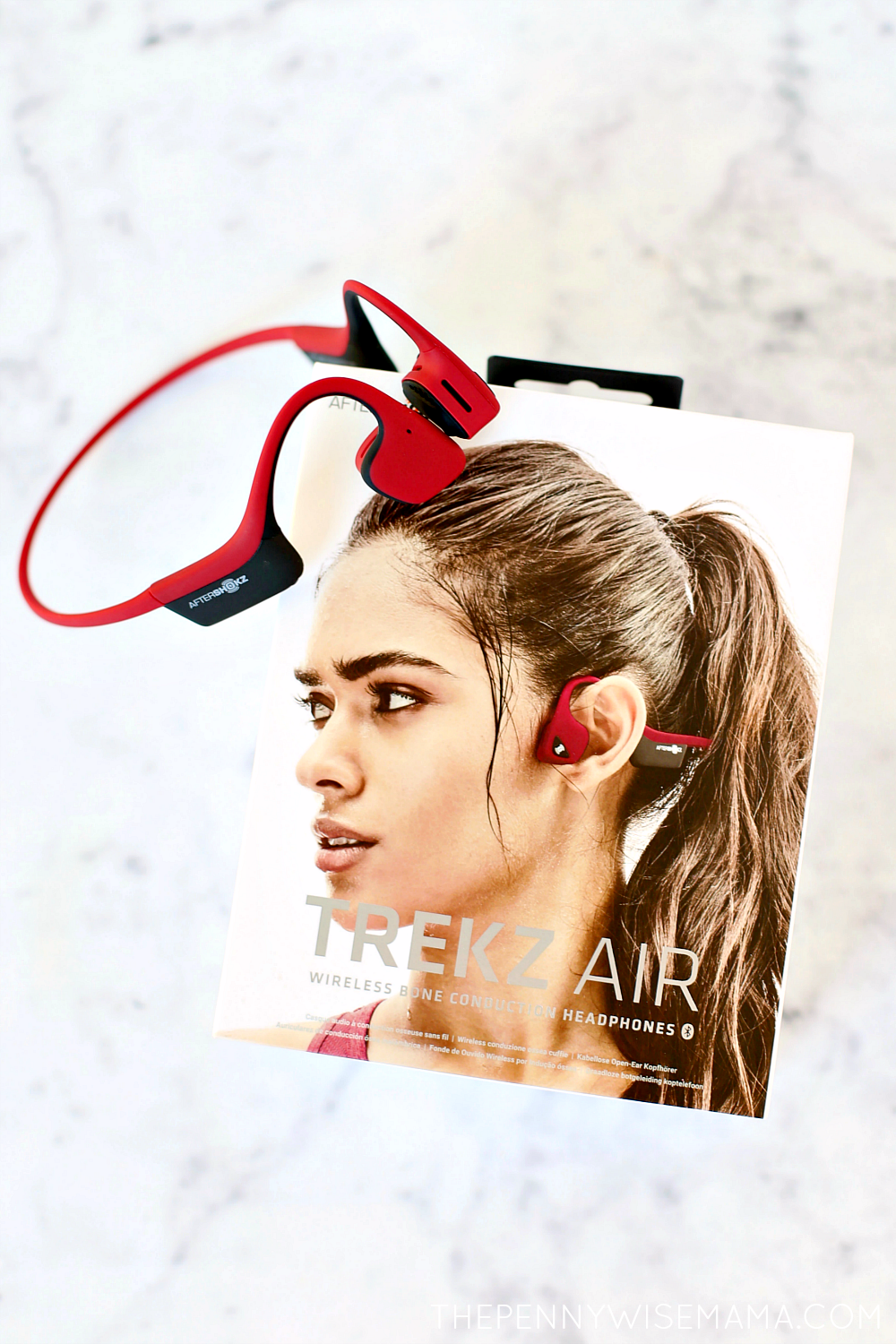 I LOVE the wireless, bud-free design. It takes the pressure off of your ears, creating a much more comfortable fit. I also really like how lightweight they are!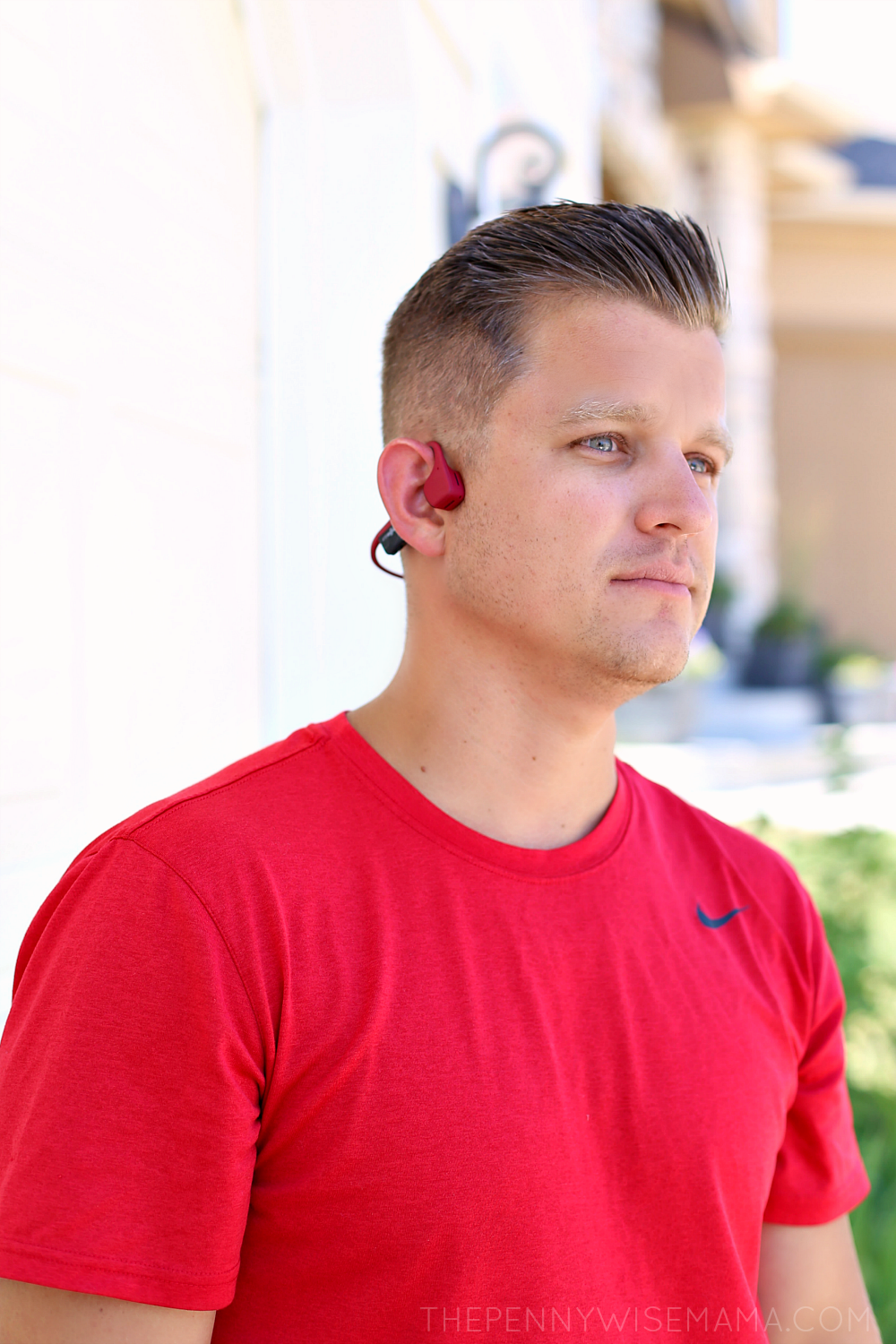 My husband is sporting the newest color, Canyon Red, a deep earthy red hue. Other great colors to choose from are: Midnight Blue, Forest Green, and Slate Gray.
Brew Dr. Kombucha
I was introduced to Kombucha (non-alcoholic, fermented tea) a few years ago, and it has become one of my favorite drinks. It's so yummy and I love the health benefits. I've tried many different brands, but just recently had a chance to try Brew Dr. Kombucha. It's live and active, 100% RAW and unpasteurized.
My favorite flavor is Strawberry Basil. Made with high-quality green tea, strawberries and two types of basil, it's deliciously refreshing. Light and fizzy, it's perfect for summer!
I also really like the unique flavor of Clear Mind. Featuring rosemary and sage, it has more of an earthy, botanical flavor. As an added bonus, the herbs are known to help with mental clarity and focus.
Treat yourself to Brew Dr. Kombucha, a tasty, low sugar, low calorie, better-for-you beverage! Learn more here.
Heliocare® Daily Use Antioxidant Formula
Spending time outdoors can take a toll on your skin, even if you use sunscreen. Reverse signs of aging with Heliocare® Daily Use Antioxidant Formula, a clinically proven, dermatologist-recommended, natural dietary supplement with antioxidant effects on the skin.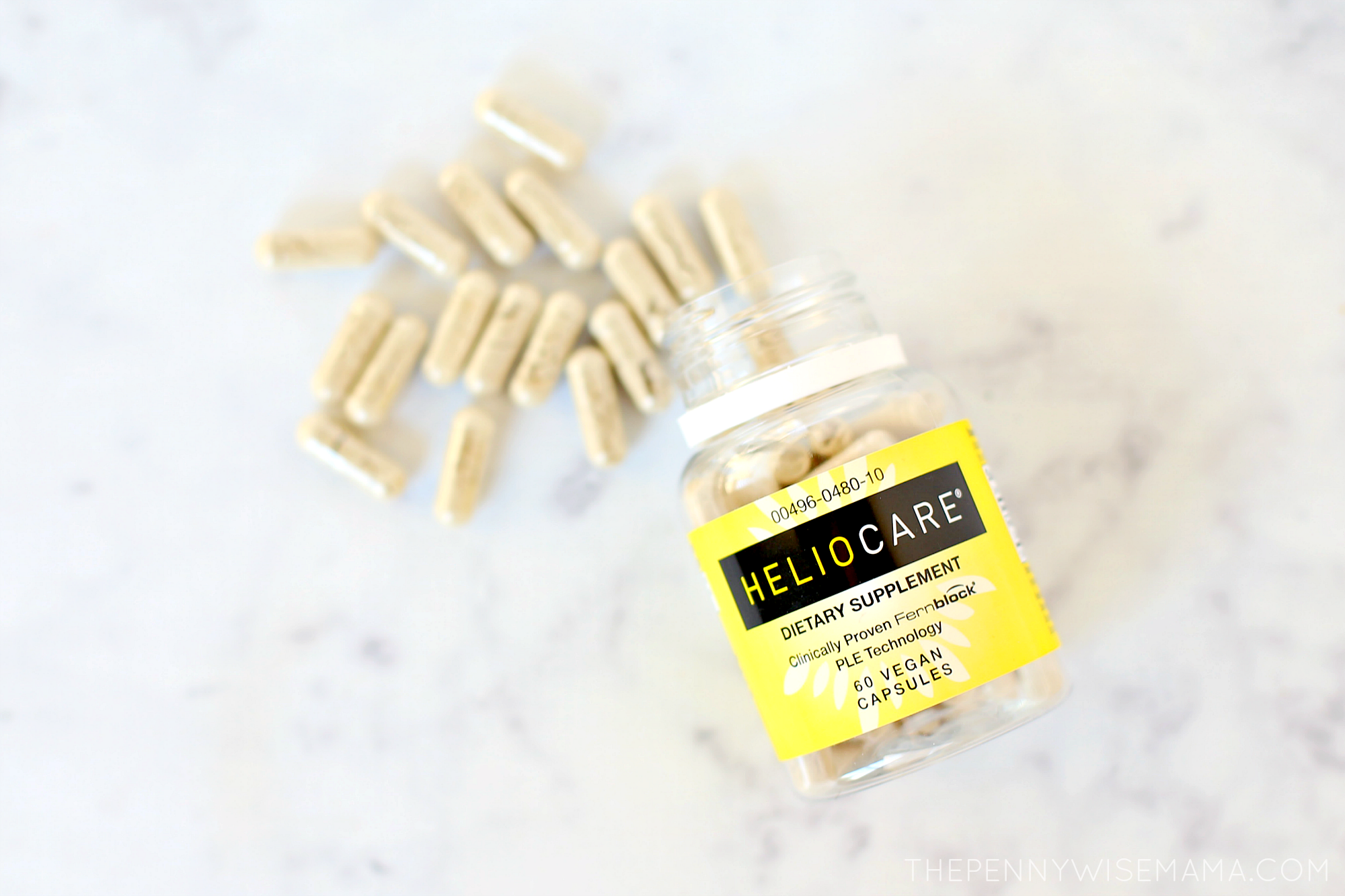 Heliocare contains Fernblock® PLE Technology, an exclusive and powerful antioxidant extract that is naturally derived from the extract of Polypodium leucotomos (PLE), a tropical fern native to Central and South America that aids in eliminating free radicals to maintain younger-looking, more resilient skin*.
*These statements have not been evaluated by the Food and Drug Administration. This product is not intended to diagnose, treat, cure or prevent any disease.
Skratch Labs Drink Mixes, Energy Chews & Energy Bar
Whether your workout takes you indoors or outdoors, it's important that you fuel your body with proper nutrients. I'm a big fan of using supplements to help me fill in the gaps. I really like Skratch Lab products because they taste great and they are made with natural ingredients and nothing artificial.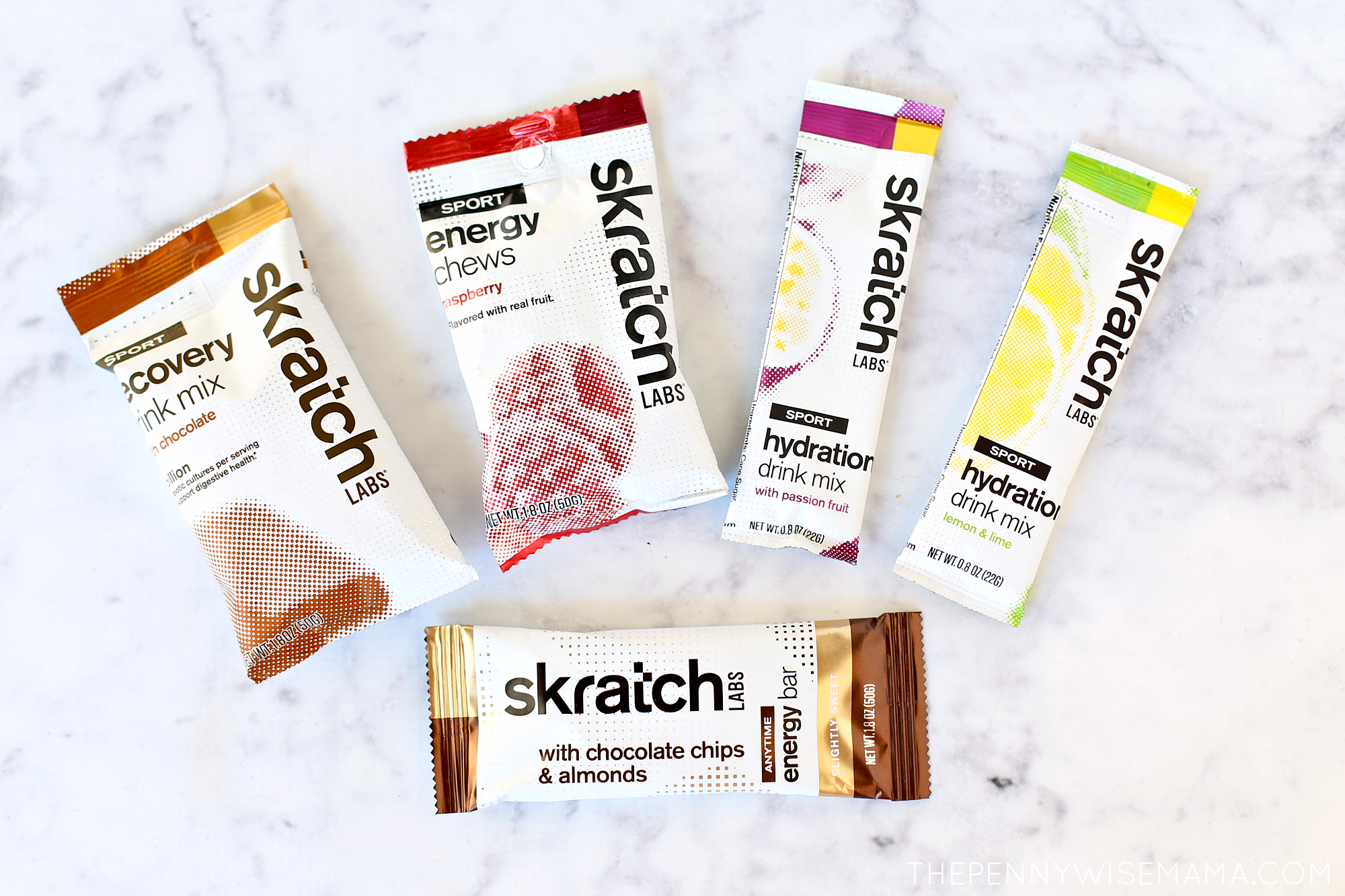 I'm always looking for more energy, so the Sport Energy Chews are my favorite product. Made with real fruit, they provide slow drip energy that won't make you crash. The Anytime Energy Bar is also a great source of protein and energy that you can enjoy any time of day.
I also really like the drink mixes. The Sport Hydration Drink Mix is great for replacing the sodium you lose during your workouts to help you feel good and perform well. It's formulated with 800 mg of electrolytes per liter (twice the level of Gatorade) which is the average amount of salt active people lose when they sweat.
Give Skratch Labs a try! Take 20% off your entire order with code TRYSKRATCH.
T-Rex® Tape
For all of your outdoor adventures, make sure you have T-Rex Tape on hand! Unlike ordinary duct tapes, this ferociously strong tape is built for intense holding power so you can tackle long-lasting repairs and DIY projects easier and quicker.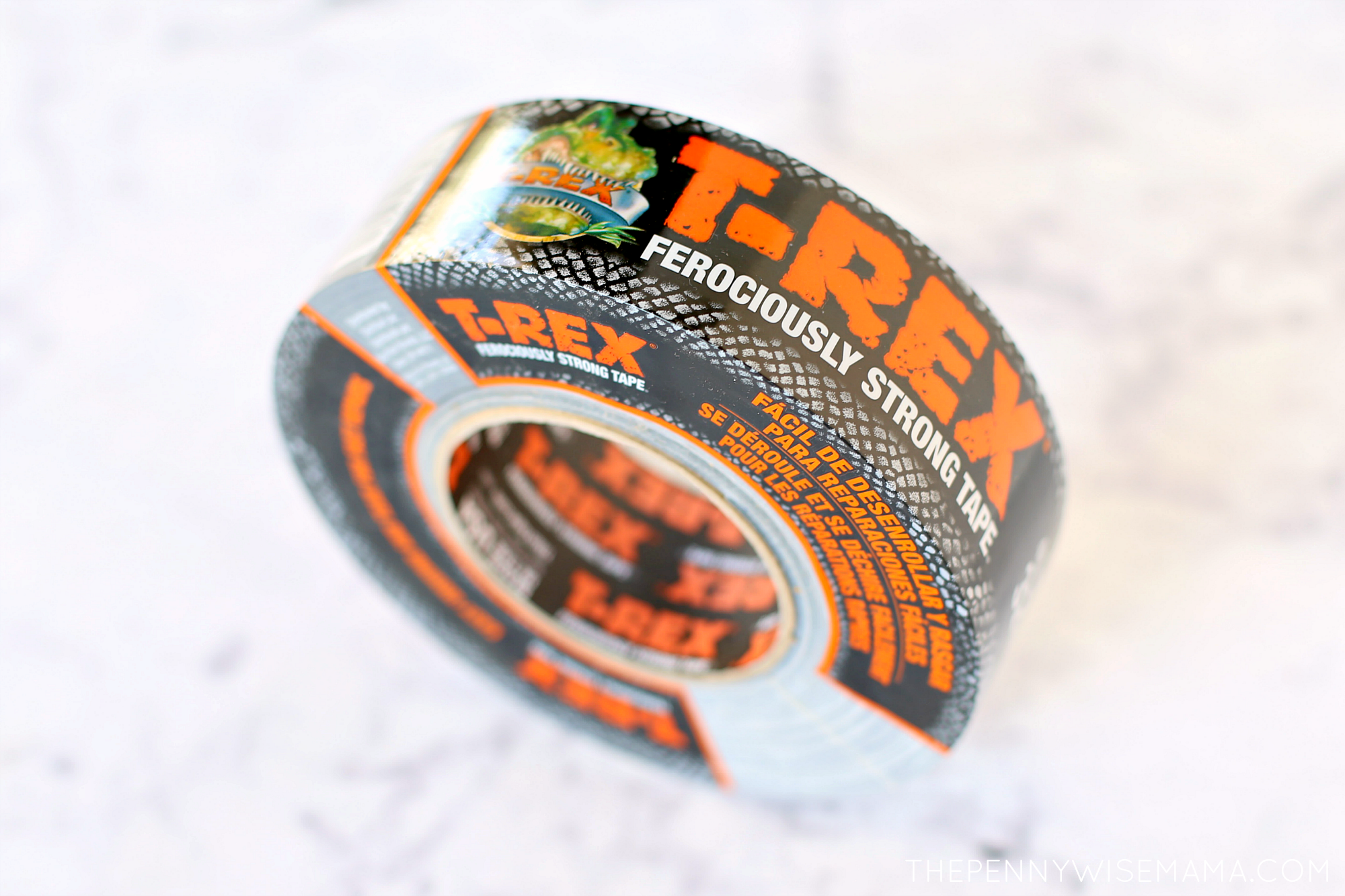 Featuring a double-thick adhesive, it holds up in about any climate and environmental condition. It's also strong enough to adhere to rough or dirty surfaces without sacrificing sticking power. It's a must-have for camping, fishing, or boating. I'm keeping a roll in our garage and car to have on hand for any repairs that may come up!
This summer, I challenge you to get outside and do what you love! And before you go, make sure you check out these products and let me know if there are any you would add to my list!