This Cheesy Bowtie Pasta and Italian Sausage Bake featuring RAGÚ Pasta Sauce is a delicious homestyle meal that the whole family will love. It only requires a handful of ingredients and takes just 30 minutes to prepare!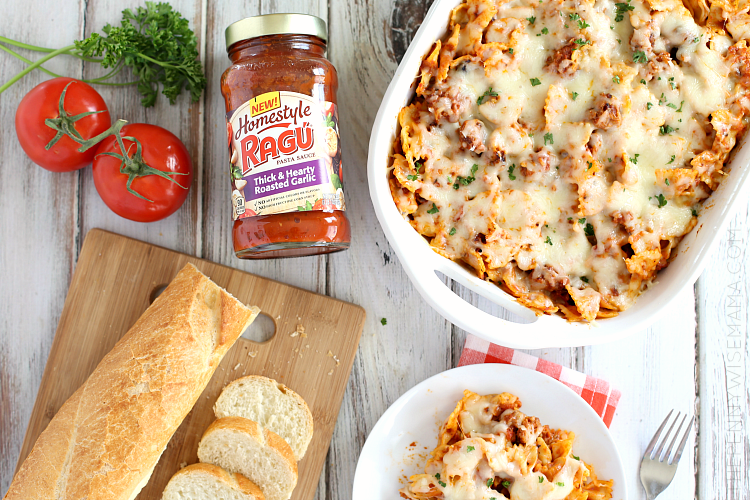 While my family doesn't have an ounce of Italian blood, we sure do love Italian food, especially hearty pasta dishes. There's just something about them that signifies warmth, family, and tradition. The only problem is a lot of these types of dishes tend to be time-consuming to prepare.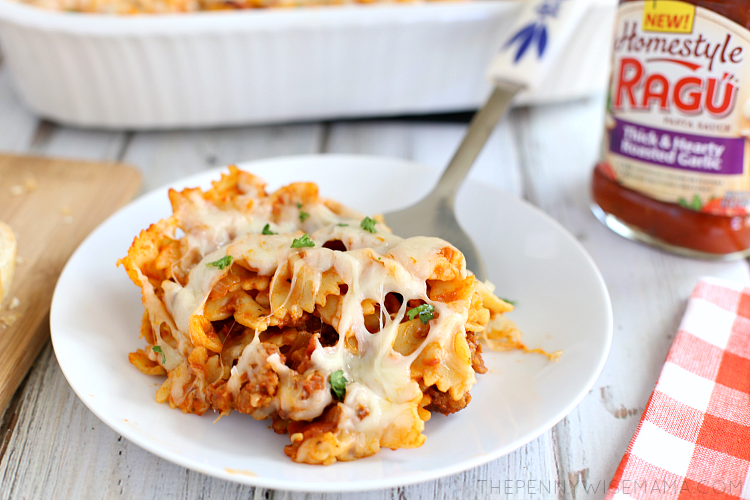 I don't have a lot of time to spend in the kitchen, so I usually make pasta dishes that are quick and easy like spaghetti with meat sauce, ravioli, and shrimp linguine. Lasagna is another favorite but I like to save that for the weekend when I have more time to cook.
I've wanted to come up with some new favorite dishes and this Cheesy Bowtie Pasta & Italian Sausage Bake is definitely a meal I will make again and again!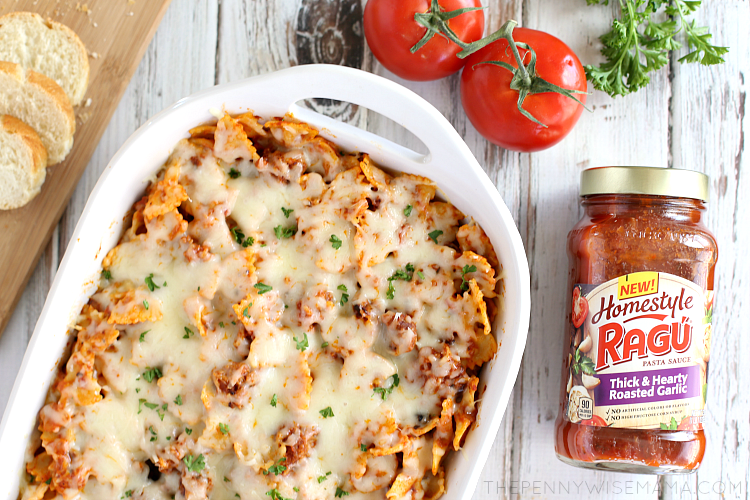 This homestyle Italian dish is hearty, cheesy, and deliciously satisfying.
Featuring bowtie pasta tossed with RAGÚ Homestyle Thick and Hearty Roasted Garlic Sauce, Italian sausage, sautéed onions, and parmesan cheese and then topped with mozzarella cheese and baked to cheesy perfection, it definitely hits the spot. My whole family loved it!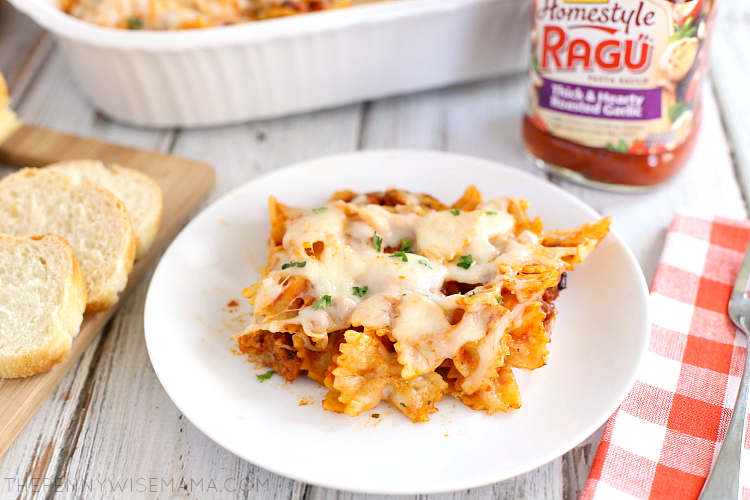 I've been a fan of RAGU pasta sauces for as long as I can remember, and I have to say, the new RAGÚ Homestyle pasta sauces are their best yet. The thick and hearty texture hugs every noodle and provides a delicious made-from-scratch taste.
Each of the sauces is made from a blend of 100% California-grown, vine-ripened tomatoes, onions, and fragrant herbs such as basil, oregano, fennel, and ground black pepper. They have so much flavor that you don't have to add any extra seasonings to make your meals taste amazing!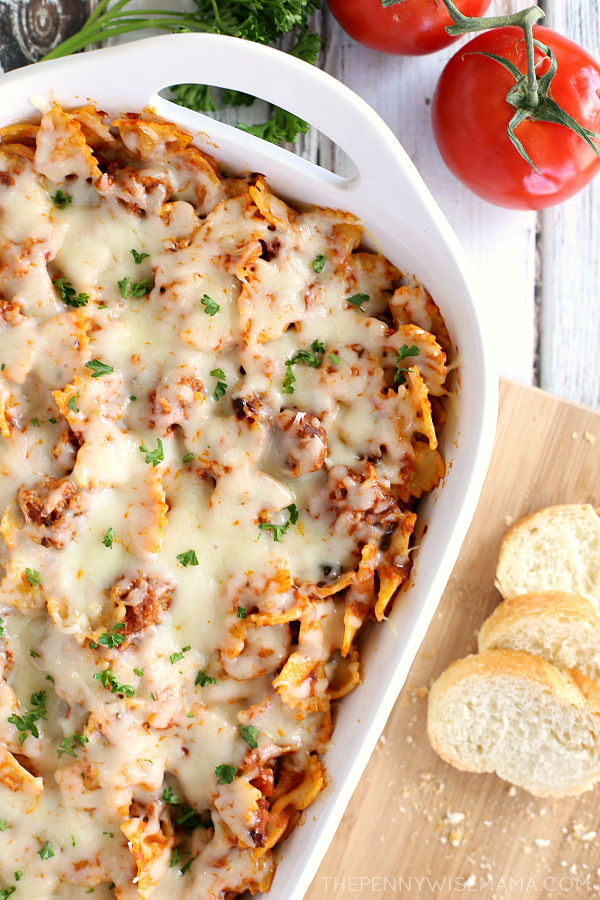 The best part about this baked pasta dish is it's so easy to prepare, thanks to the simple ingredients and short cooking time. From start to finish it only takes 30 minutes — perfect for those busy weeknights.
One pan makes about 10 servings, so it's great for large families. We had leftovers and they were so good the next day! It would also make a great potluck dish. You could prepare it ahead of time and freeze it until you are ready to bake it.