These rainbow cookies are so simple to make. Just three ingredients are all that is needed for soft and chewy banana oatmeal cookies with candy-coated M&M's throughout. The perfect cookies to serve kids or snack on to fuel you to overcome that mid-day 2 pm slump. They are also great for parties or St. Patrick's Day celebrations. Read on to get the recipe below!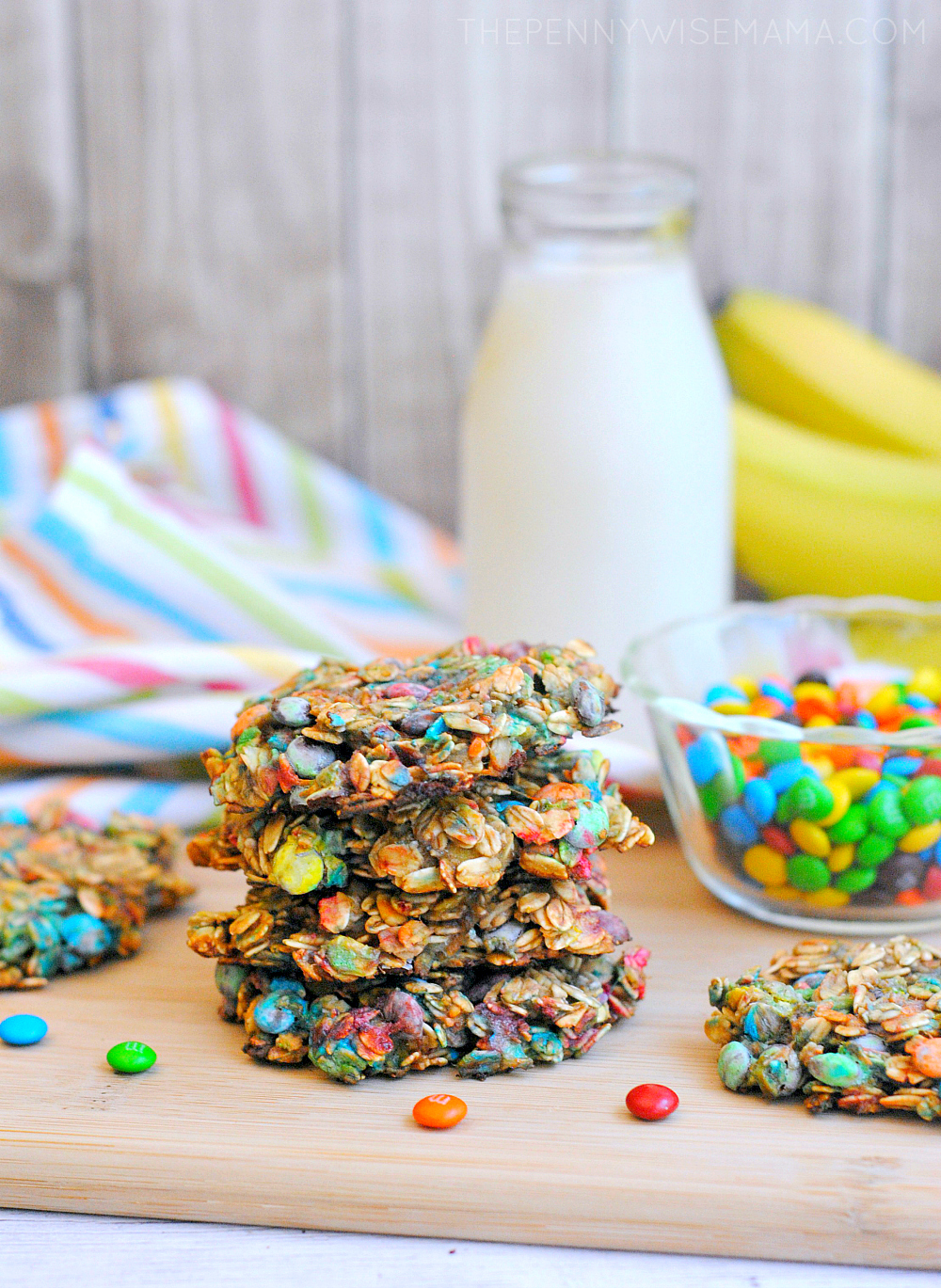 We had some bananas that were looking a bit over-ripe. Normally, I would make banana bread, but this time I wanted to try something new. That is where these delicious rainbow cookies came into play.
Rainbow Cookies Recipe
My inspiration came from my Eat Clean Oats and Banana Protein Smoothie. I love this smoothie, the oats and bananas go perfectly. I thought why not transform it into a cookie, and why not add in some M&M Minis Baking Bits for a rainbow appeal. The whole family devoured these cookies!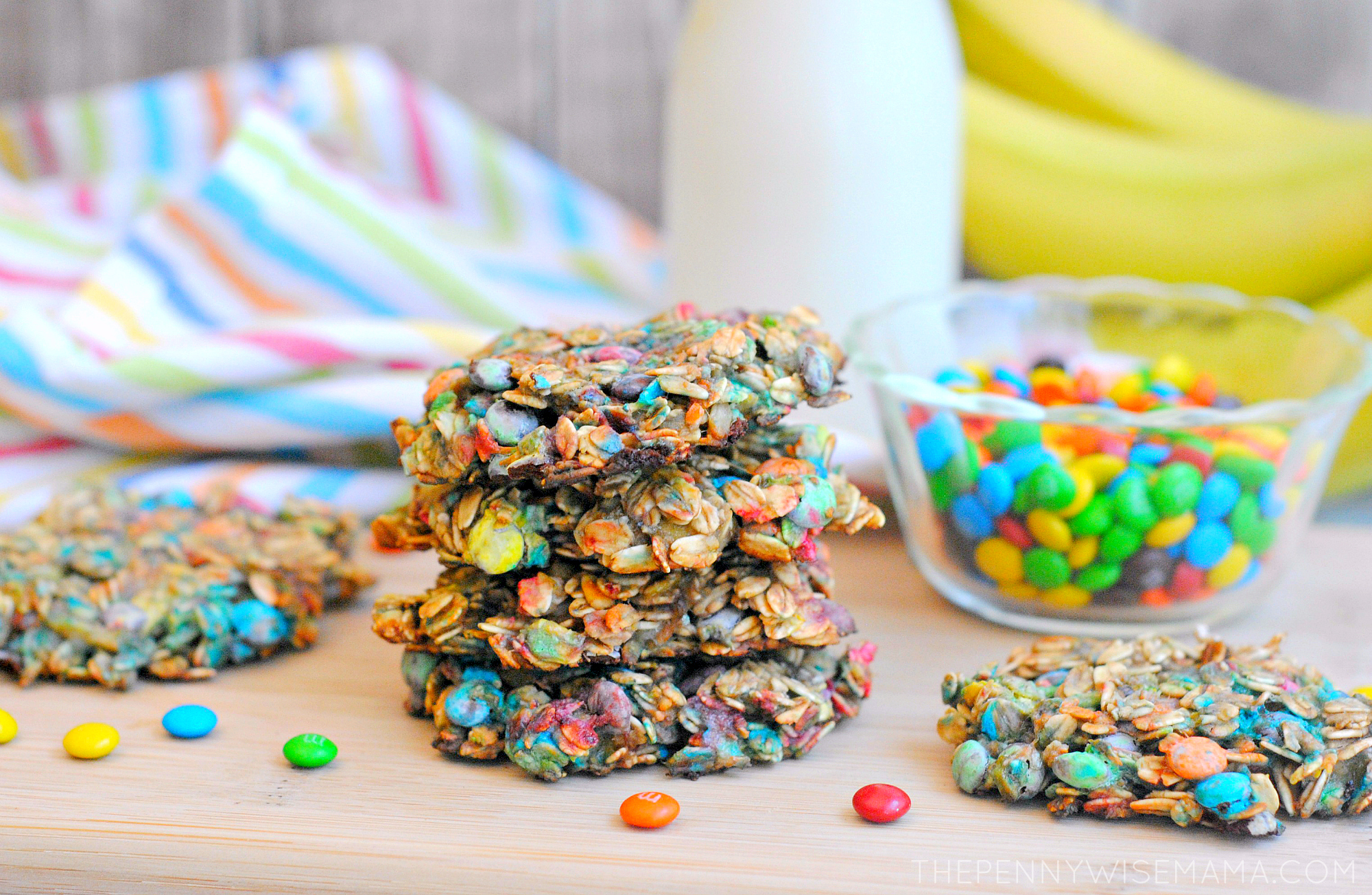 More Favorite Cookie Recipes To Try
One thing I want to note is these cookies are a chewy texture cookie. The banana offers a soft aspect, and the oats offer a chewy component. These won't taste like a classic or traditional style oatmeal cookie. BUT, these cookies are delicious. They are great for breakfast, after-school snack, or midnight treat.
Do You Refrigerate Rainbow Cookies
I do refrigerate rainbow cookies. I find they keep nicely in the fridge and then when you want to eat one pull it out and eat chilled or allow it to warm up to room temperature.
How to Store Rainbow Cookies
I like to place them in a sealable bag and lay them flat. I work out as much air I can get, so they stay fresh longer. Or you can use an airtight container to place them in. If you overlap your cookies, just lay a layer of parchment paper in between so the cookies won't stick.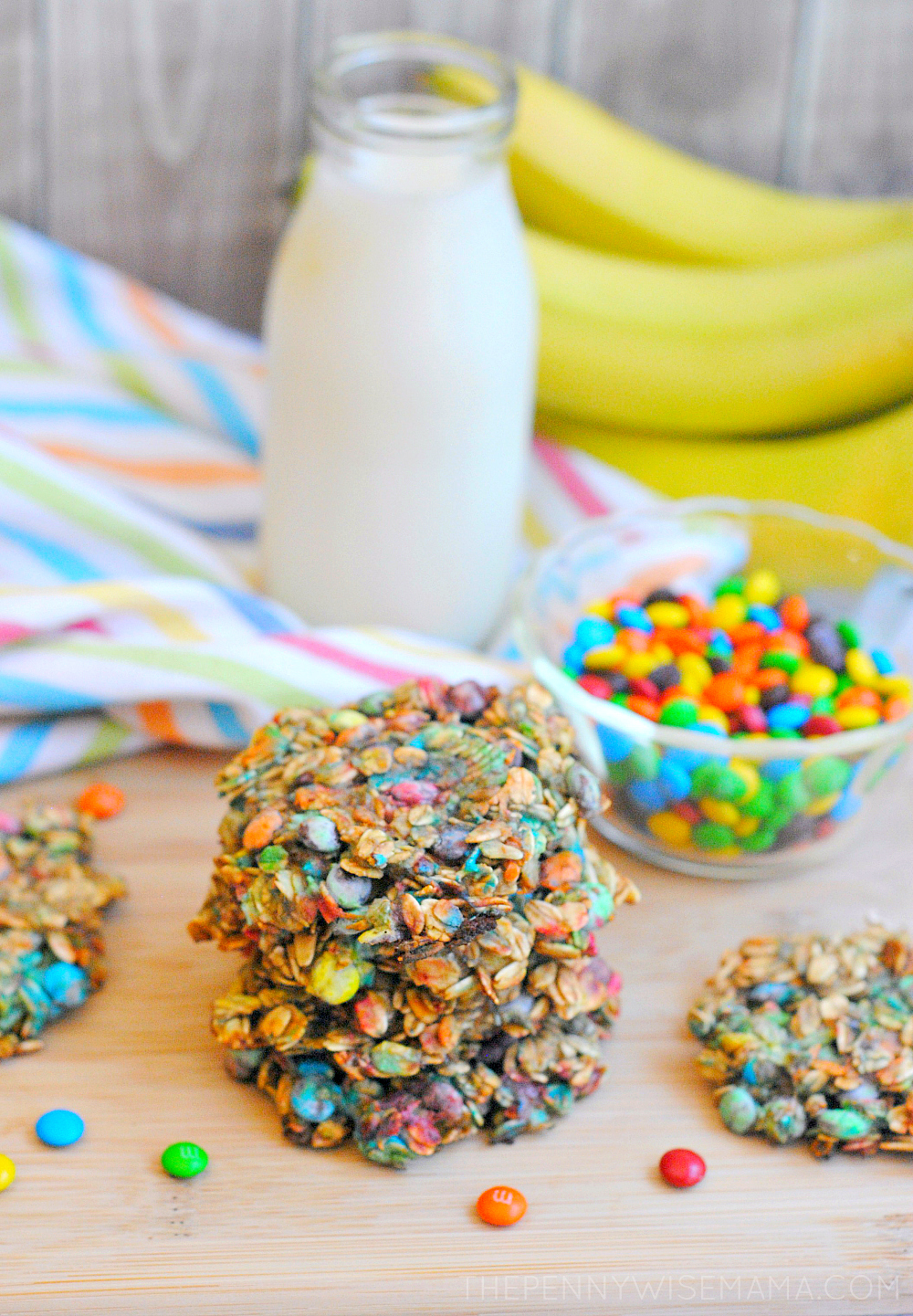 Do Rainbow Cookies Freeze Well
I have not tried freezing these cookies yet, but I am sure they would freeze rather well. We generally eat them pretty quick, but you could always try freezing one or two cookies and see how it works for you.
Just make sure to seal up in a freezer bag or airtight container if you do freeze them.
What I love about these cookies is that they are a tasty snack to reach for. You can double the batch if you would like to make more cookies. It is such a simple recipe.
Variations to Rainbow Cookies
Here are some other ingredients you could add to the cookies or replace the candies with.
Chocolate Chips
Peanut Butter Chips
Chopped Walnuts or Pecans
Dried cranberries, raisins or blueberries
As you can see, you have a ton of options to transform these cookies. We personally love the M&M's; it gives a nice compliment to the oats and bananas.
Have you made rainbow cookies before?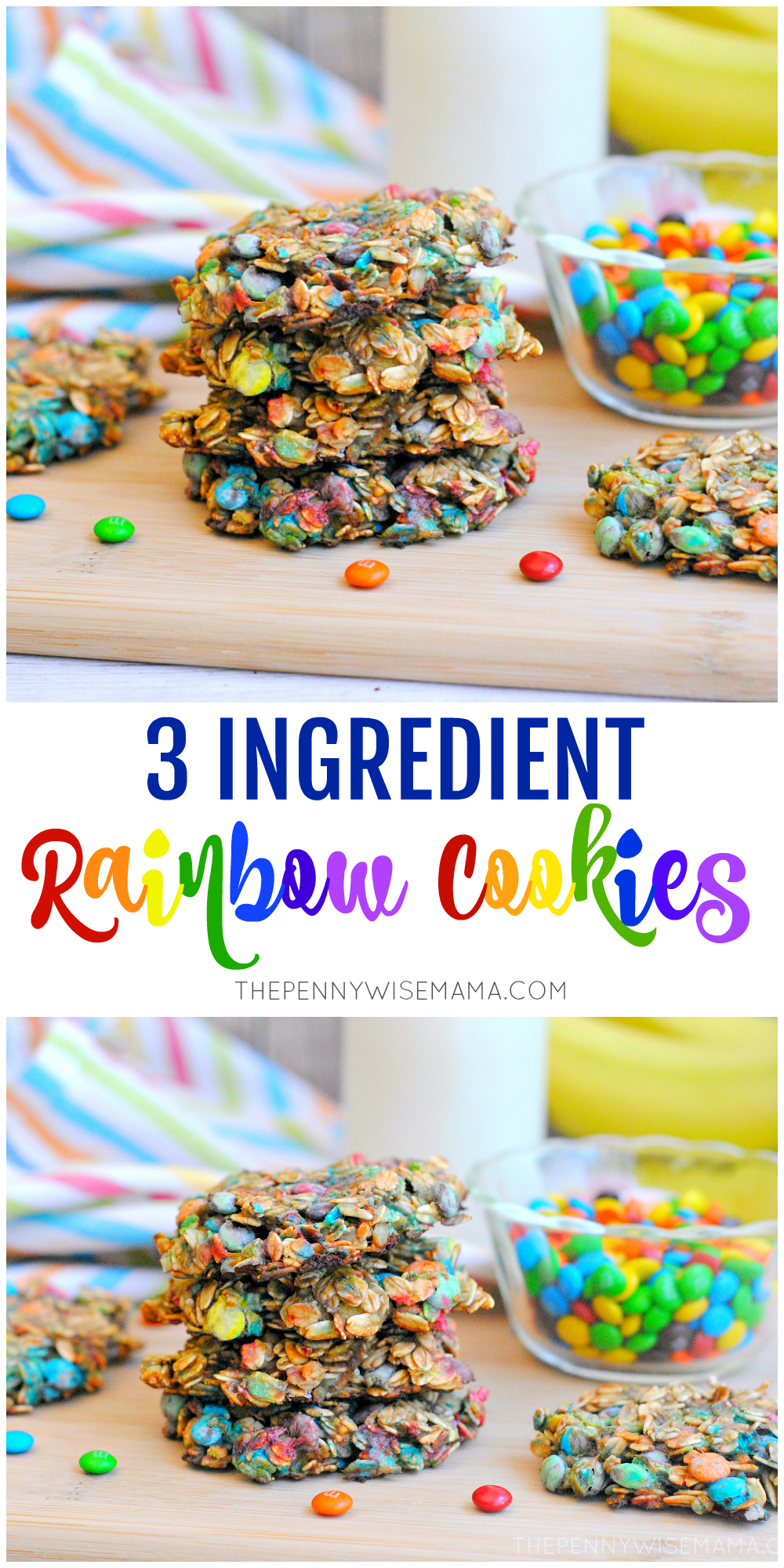 This post may contain affiliate links. As an Amazon Associate, I earn from qualifying purchases. Read my full disclosure here.