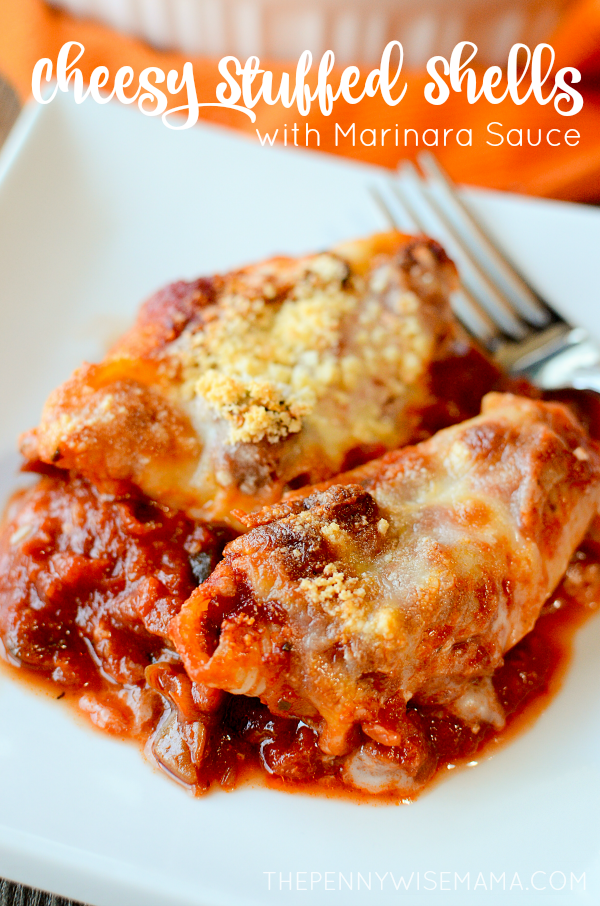 My family loves Italian food. We eat it at least once a week, and if my kids had their way, we would probably have it every night! One of our favorite meals is Cheesy Stuffed Shells with Marinara Sauce. This is one meal that my family never has leftovers of. We all eat our fair share and then some! I mean, who doesn't love cheese and pasta? And better yet, pasta stuffed with cheese and topped with marinara sauce? Yes, please!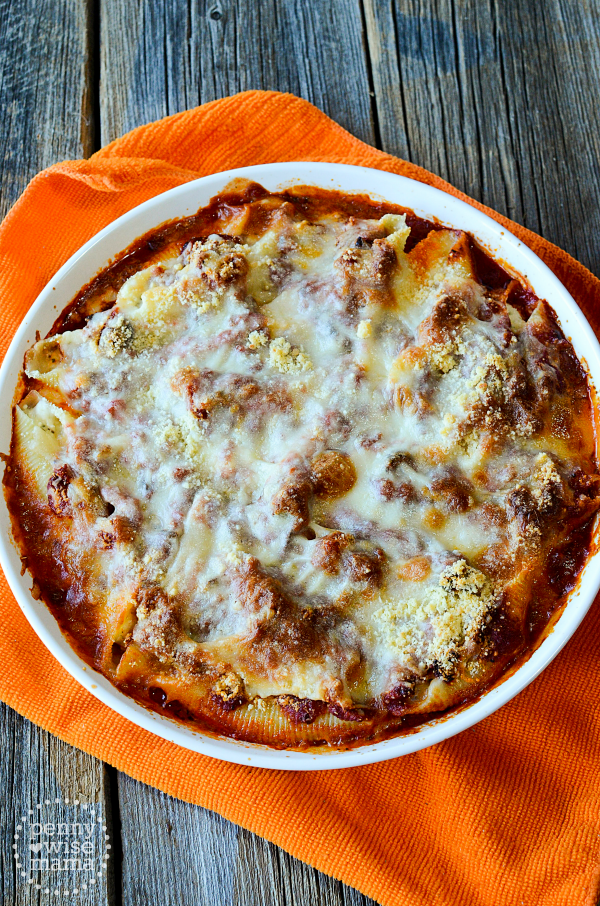 Filled to the brim with creamy ricotta and parmesan cheese and topped with mozzarella, more parmesan and marinara sauce, these stuffed shells are hard not to love. They are deliciously cheesy and oh-so-yummy!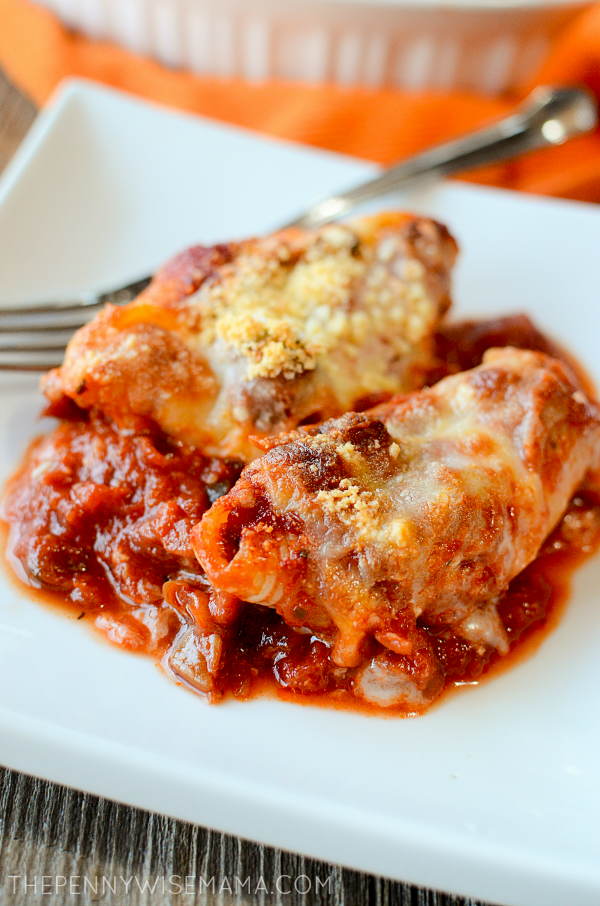 This recipe for Cheesy Stuffed Shells with Marinara Sauce is simple and delicious! It takes less than an hour to prepare and it's kid-friendly. The best part is it's easy to make and it freezes well. It's definitely a recipe you will find yourself making again and again, so make sure you add it to your recipe box!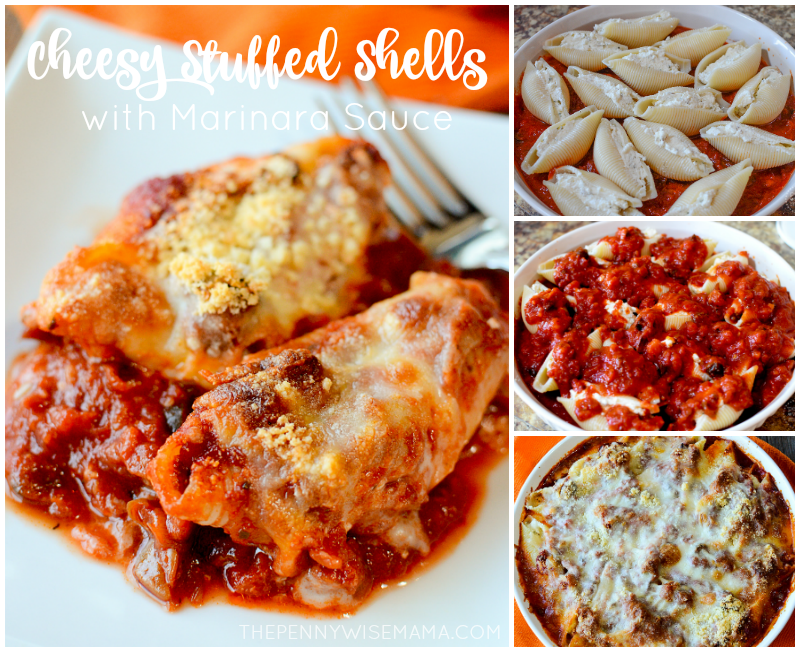 Find more easy dinner recipes here!