Moving a rambunctious two-year-old from a crib into a big girl bed can be a daunting task. Ironically, this will be the third time we've had to transition a young child from a crib to a real bed and I don't remember how we did it. I do know that with both of my older daughters, we moved them out of necessity — one because we moved and it was silly to set up a crib for an older child for the short time she would have required, and the other because a surprise baby necessitated the use of the crib sooner than we had anticipated. Now we are at the point of moving our third (and final) child out of her crib, which leads me to the review of the fantastic Cottage Bed Tent by Pacific Play Tents. Our plan is to use this tent to convince our youngest to (hopefully) stay in bed, despite the lack of actual physical barriers.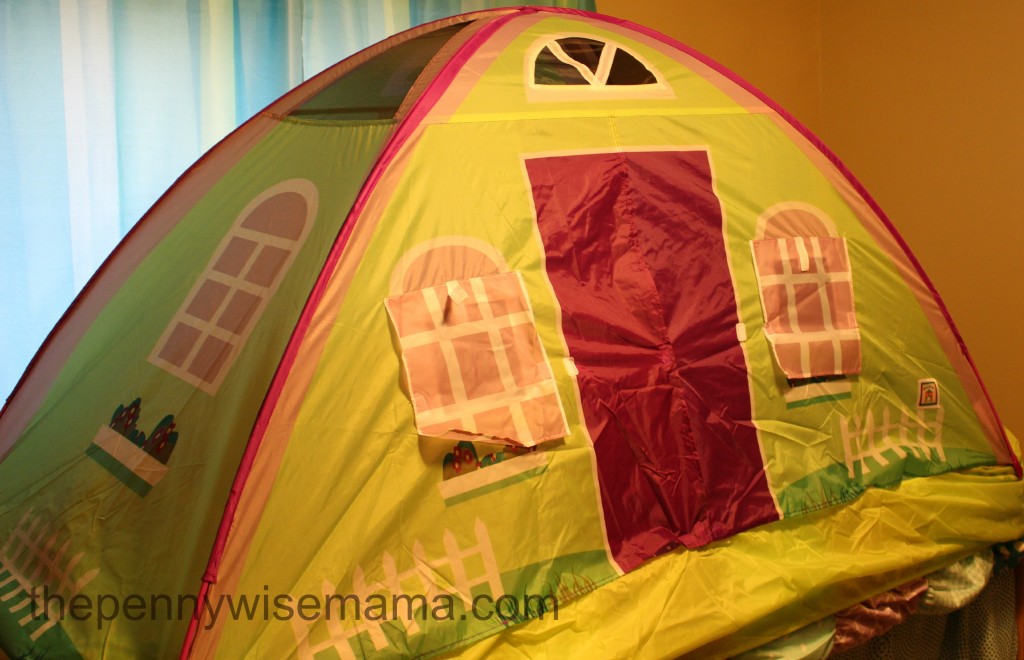 The Cottage Bed Tent has several little windows with curtains that roll up and a quaint little door at the front. It's going to match perfectly with the woodsy owl set my daughter chose for her new bed. And, for all it's cuteness, this tent is built to last. The places where the poles hook in are reinforced and the pocket where I might have struggled while putting the tent together has velcro to ease its construction. Additionally, if your kids are especially rough with it, they sell replacement poles and they are very affordable.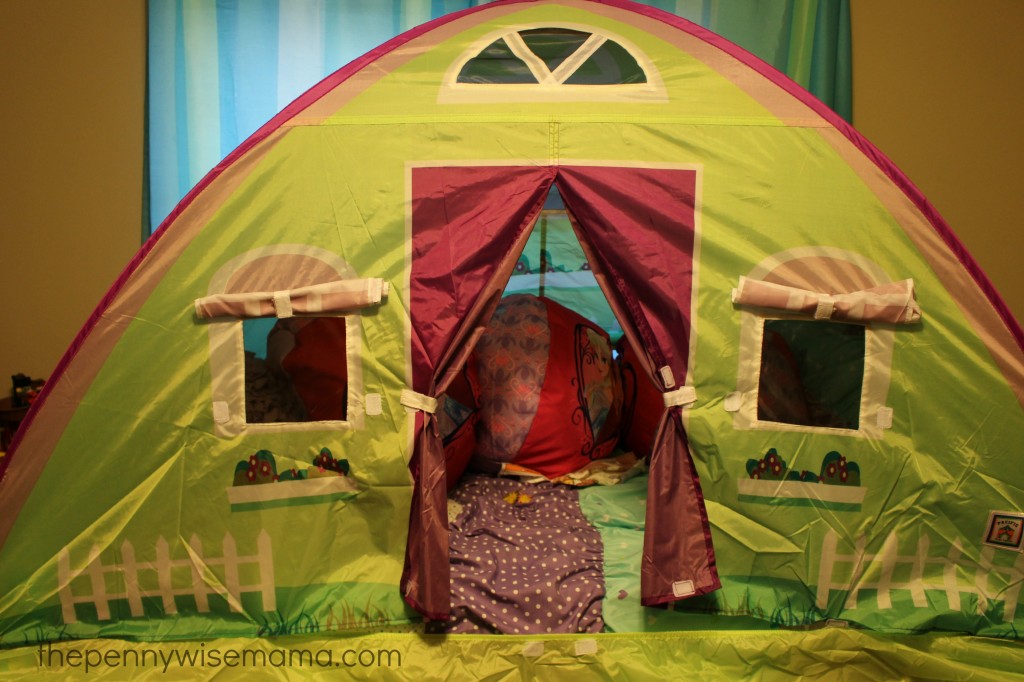 Something else notable about this particular product is I'm not the only one to really like it! Pacific Play Tents has received both The National Parenting Center Seal of Approval in 2012 and Creative Child Magazine Creative Toy Awards Seal of Excellence. There's really no reason to not LOVE the Cottage Bed Tent. It's so cute and sweet, there's no little girl who wouldn't leap at the chance to play and sleep in this fun tent.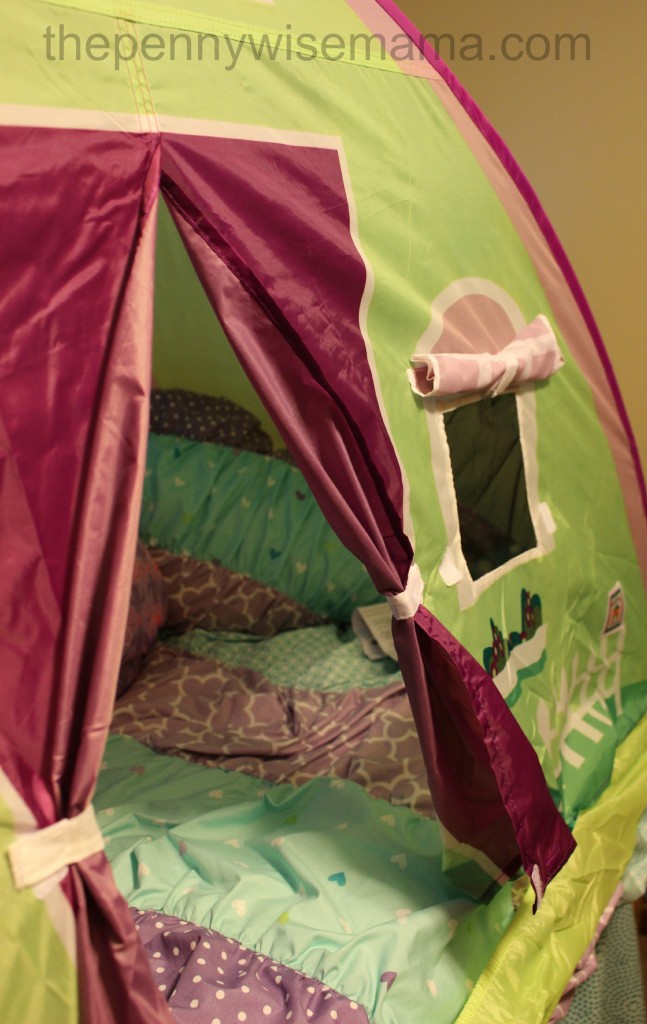 Pacific Play Tents has made the purchase of this tent or any of their other quality products quite easy. You can follow this link to see the Cottage Bed Tent or you can check out the Pacific Play Tents website to see all the other tents they sell. They offer so much more than just tents, including tunnels, parachutes and chairs. It's really worth spending some quality time on their website and see what they have to offer.
You can also follow Pacific Play Tents on Facebook and Twitter.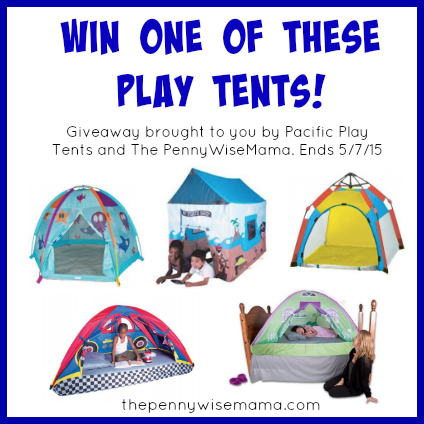 Pacific Play Tents Giveaway
One lucky PennyWiseMama reader is going to win ONE of the following tents from Pacific Play Tents:
Rad Racer Bed Tent ($59.99 ARV)
One-Touch "Lil Nursery" Tent ($66.50 ARV)
"My Pirate Ship" Play House ($75.99 ARV)
"Ocean Adventures" Dome Tent ($62.99 ARV)
"Cottage Bed" Tent ($59.99 ARV)
Winner will be contacted by email and will select the tent of his/her choice.
Simply use the Rafflecopter form below to enter. Giveaway ends on 5/7 at 11:59 PM MST. Open to U.S. residents, 18+. Good luck!