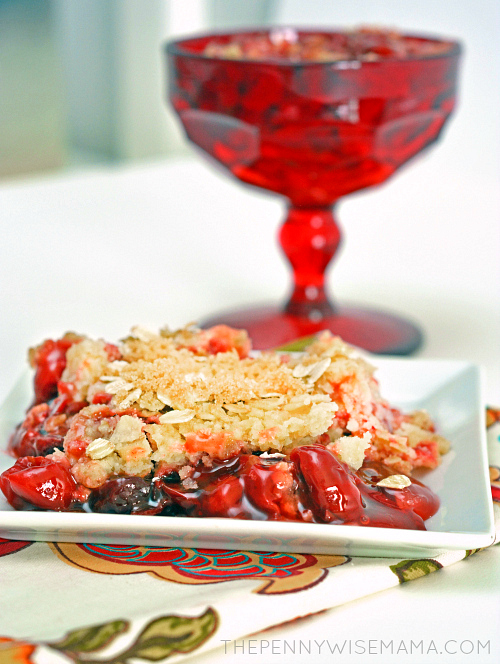 I'm not big on sweets, but occasionally I like to indulge in a delicious treat after dinner. My kids would love for me to make dessert every night, but after spending so much time in the kitchen cooking dinner, I'm usually too tired to make anything else. I'm one to throw a pre-made batch of cookies in the oven, or if I'm feeling really ambitious, I will make boxed brownies. I try to keep it simple and that's why I love this recipe for crock pot cherry cobbler.
This recipe for cherry cobbler is easy to make and it's super yummy! Throw all of the ingredients together in your crock pot in the afternoon, and by the time you are done with dinner, it will be ready to serve. It's best served hot and is delicious with a scoop of ice cream on top.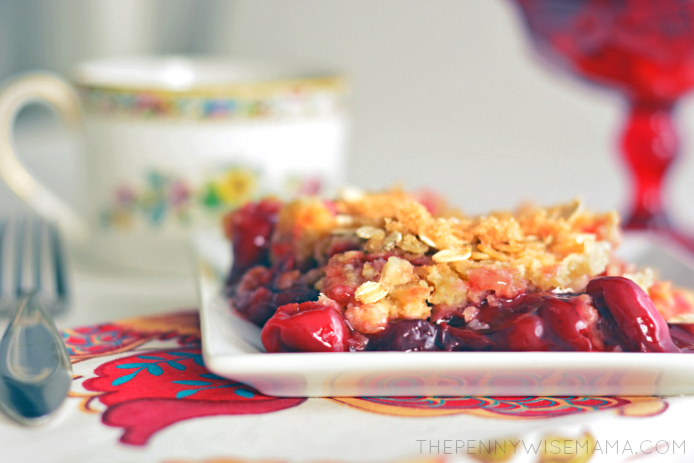 This recipe is great for dinner parties, potlucks…or just because. Try it out and let me know what you think!

Have you tried making dessert in the crock pot?