Dawn has been my favorite dish soap for many years and for good reason. Not only is it tough on food and grease, it's also gentle on skin. I use it on a daily basis, and not just to wash my dishes. It's my secret weapon for cleaning greasy messes throughout my home — I even use it to wash my car! This post is sponsored by Dawn, but all opinions are my own.
While most people know Dawn as the dish soap that best cuts grease in the sink, it's also the ultimate secret weapon for cleaning greasy messes throughout the home. Dawn is perfect for many household cleaning chores because it's designed to cut grease and get rid of dirt fast. Here are some great ways to use Dawn dish soap outside of the kitchen sink:
Clean dirty tile: Mix Dawn with Epsom salt and scrub on tiles to make them look like new again.
Remove stains from clothes: Rub a drop or two of Dawn directly into the stain and then do laundry like you normally would.
Wash your cat or dog: Simply scrub the fur of your cat or dog with a small amount of Dawn and water and then rinse thoroughly.
Clean your grill: Pour Dawn and water on your grill, let it soak overnight, then scrub the grime off the next day.
Clean your makeup sponges: Apply 1-2 drops of Dawn to wet sponges, massage to clean and then rinse well.
Clean oil off your driveway: Fill a bucket with hot water and 1-2 squirts of Dawn. Using a brush, scrub off oil stains. Repeat if necessary.
Wash your car: Fill a bucket with cold water and a squirt of Dawn. Use a soft, car-washing sponge to clean surface of car and then rinse well.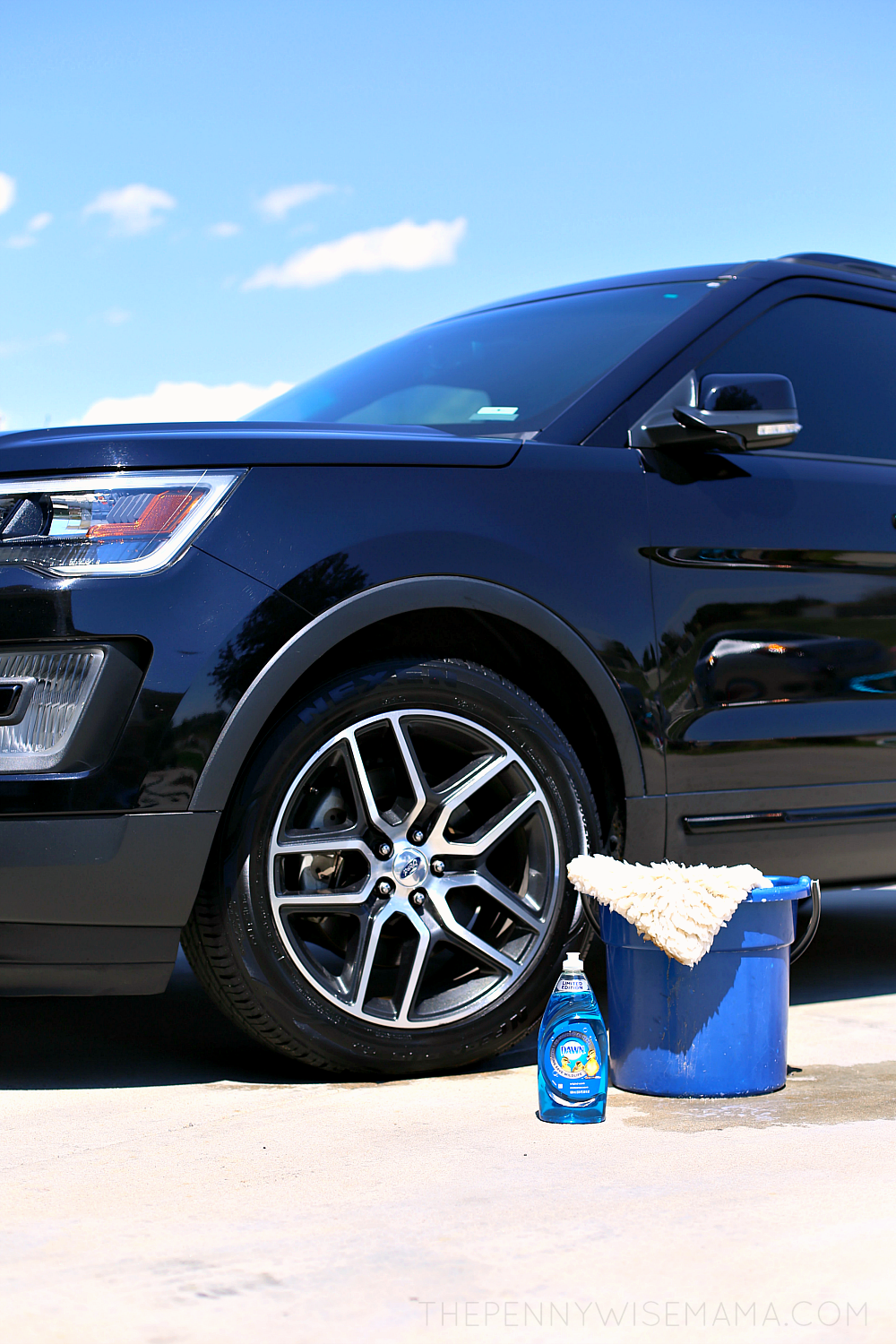 Beyond saving messes around the home, Dawn has been helping save wildlife for the past 40 years. Independent studies have shown that it is the most effective dishwashing detergent for cleaning oiled animals, which is why it has been the only brand trusted by wildlife rescue experts for decades.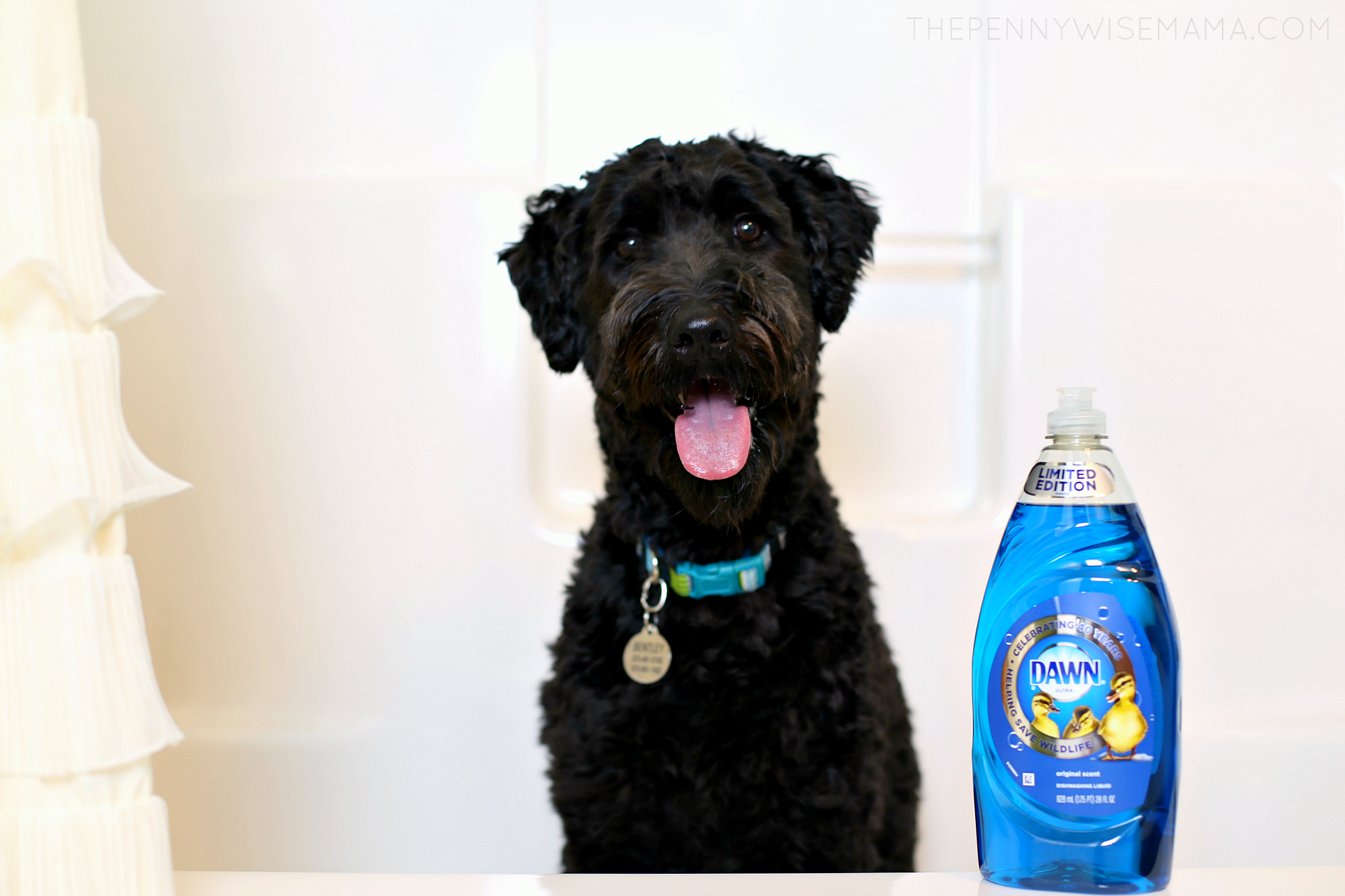 Tough on grease, yet gentle on feathers and fur, Dawn has helped more than 75,000 birds and marine animals get back into the wild!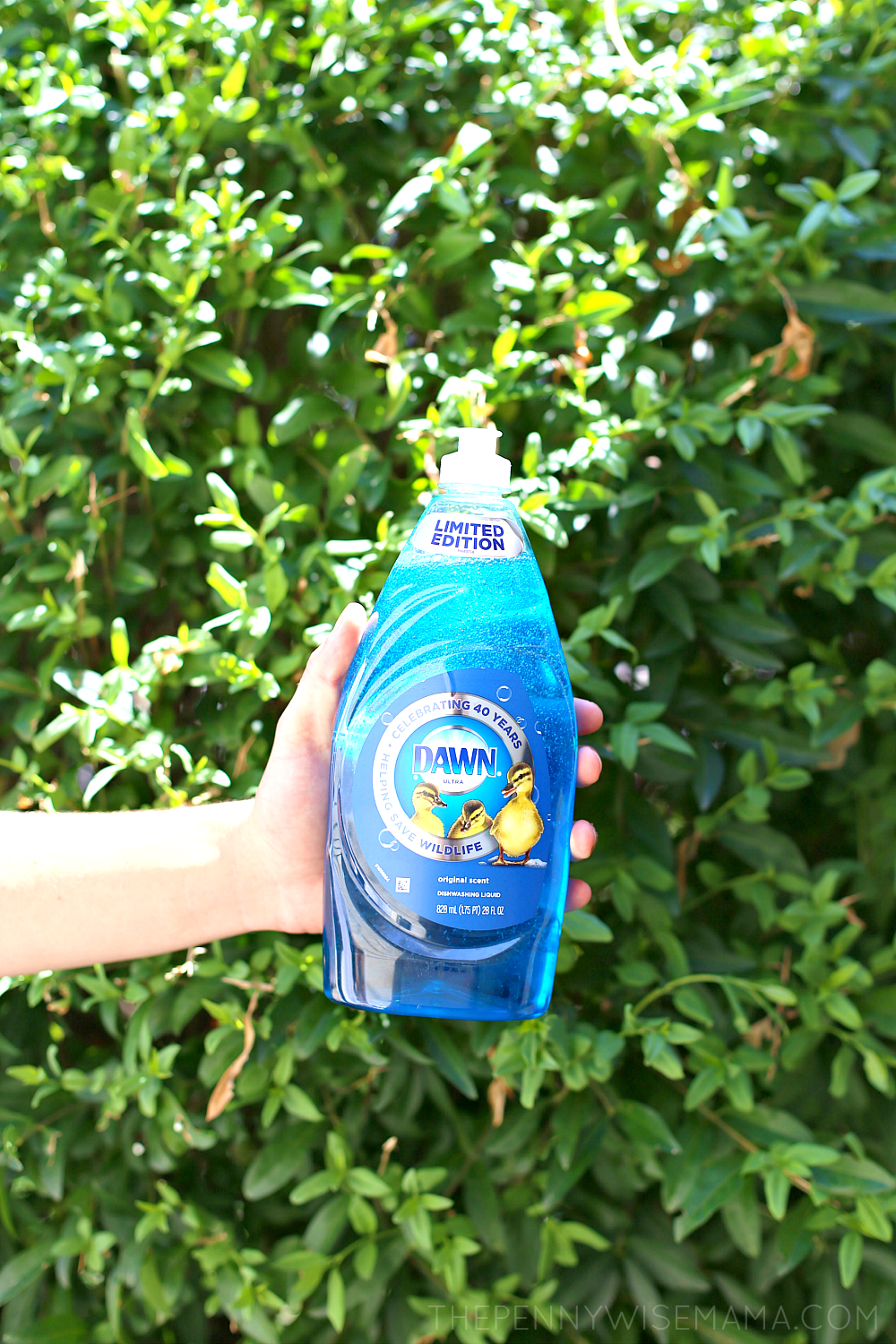 This July, Dawn is celebrating 40 years helping save wildlife with a new campaign — Celebrating 40 Years of Helping Save Wildlife — honoring the brand's legacy of loving nature's creatures and supporting organizations dedicated to rescuing and rehabilitating wildlife such as International Bird Rescue and The Marine Mammal Center.
Experts can aid delicate birds and wildlife with Dawn's tough on grease, but gentle on skin formulation…And that's something everybody (and every bird) can feel good about.
Celebrate Dawn's 40 Years of Helping Save Wildlife
Enter the Dawn Wildlife Experience Sweepstakes + grab a coupon to save on the new Dawn Wildlife Bottle at your local Target!