As crazy as it sounds, I love back to school season. It brings back fond memories of my childhood and time spent as an elementary school teacher. I always get excited when I see school supplies on display and can hardly wait to help my son pick out his supplies for the new school year. This year we decided that we wanted to have a little fun with back-to-school shopping and pay it forward by creating and donating a #BagItForward School Supply Kit to a child in need.
What is Bag It Forward?
Bag it Forward is a movement and a call to action. People across the country have joined together to help provide quality school supplies for the children and teachers in their local communities. On average, teachers spend $356 of their personal money on quality school supplies every year. By simply picking up an extra bag of school supplies for a child or teacher in your life, you can make a huge impact!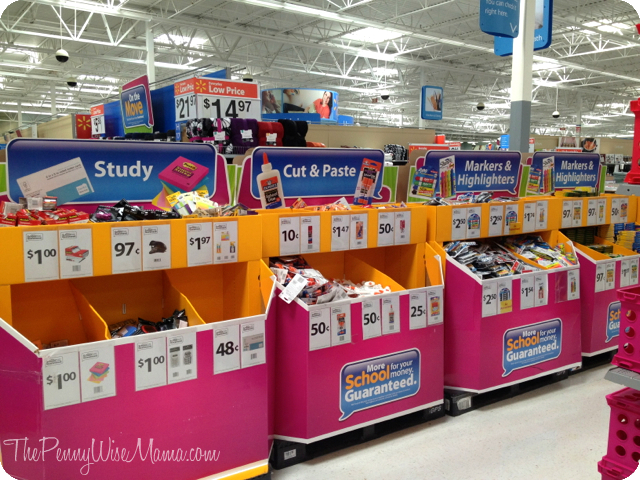 The other day we headed to Walmart to purchase items for our #BagItForward donation. As soon as we walked in, we could see all of the school supplies on display in the front of the store. The kids couldn't wait to check them out!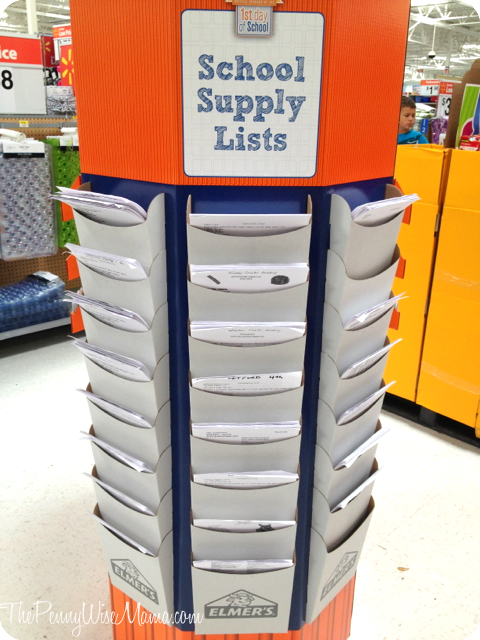 Before we starting looking for school supplies, we headed over to the school supply list holder. The Elmer's logo and bright orange top made it eye-catching and easy to read. On one side of the holder we saw a QR code for the Elmer's 1st Day App. I scanned the code with my iPhone and downloaded the app in just a couple of minutes.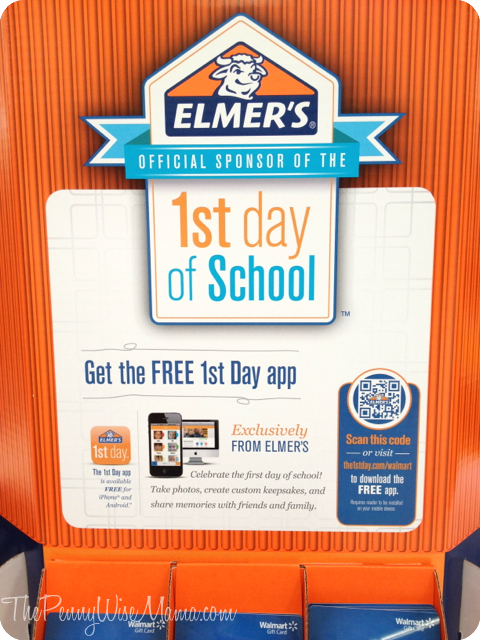 What is the Elmer's 1st Day App?
The Elmer's 1st Day™ app is a FREE mobile app that enables parents to capture those priceless "1st day" moments year after year. It also provides teachers a unique platform to share photos of their classrooms, school projects and more with family and friends. You can receive a free 5 x 7 Photo from the Walmart Photo Center in August from the photos you uploaded on the 1st Day App.
For every photo uploaded, Elmer's will donate one product to The Kids in Need Foundation (KINF) (up to 200,000 products).
How cool is that?!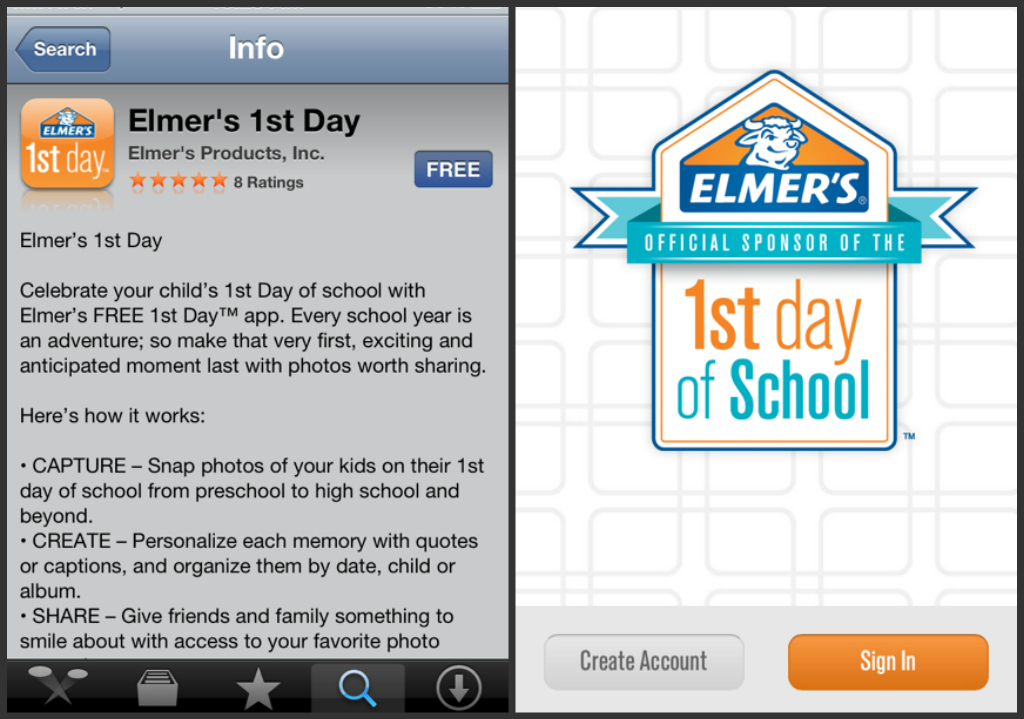 You can download the app at any Elmer's back-to-school display using the QR code or you can go to the1stday.com/walmart.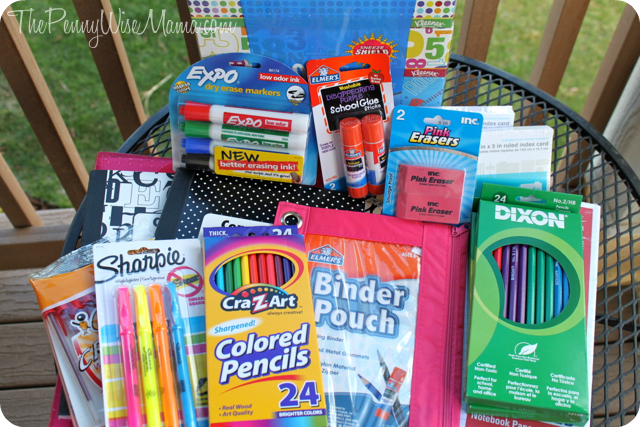 Once we found the school supply list that we needed, we teamed up as a family to pick out our #BagItForward items. We were able to get a nice amount of school supplies for just a little over $26 with Walmart's everyday low prices. You can see more details and photos from my shopping trip in my Google+ Album.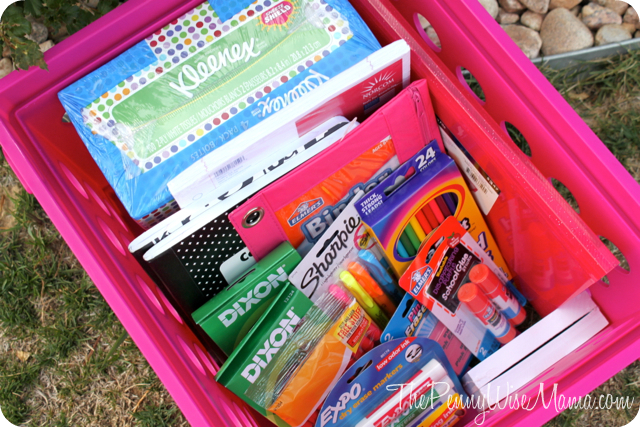 We decided that we wanted to donate our kit to our friend Christin's nine-year-old daughter Lillie. Christin is a single mom who works hard to make ends meet. She and her children recently moved to a new home and she has been stressed about getting everything situated before school starts, so we wanted to do something nice for her.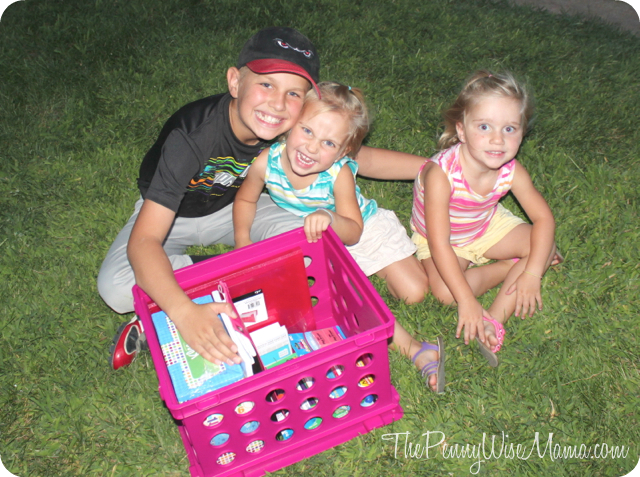 Last night we dropped off our #BagItForward donation. Lillie was excited to look through the supplies and see what goodies we picked out for her. Christin was surprised by our gift and thanked us for our generosity. Even though it's not much, we know it will make a difference and hopefully it will make going back to school a little easier for them!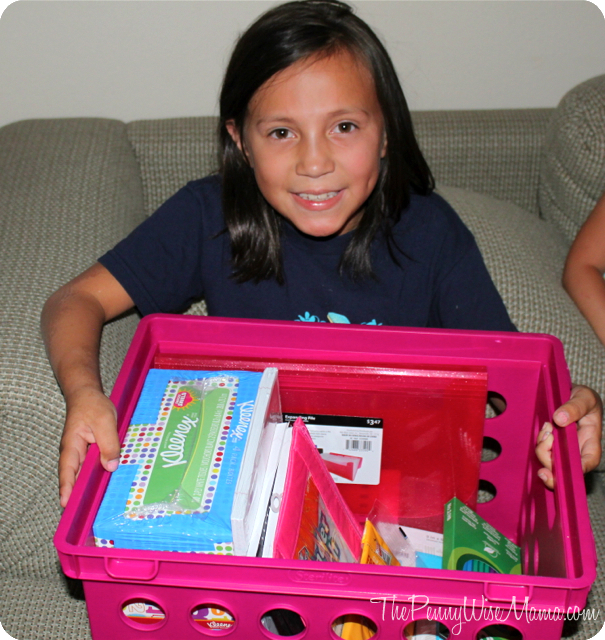 This was such a rewarding experience for everyone involved. It feels good to pay it forward!
Do you know a student, teacher, or organization that is in need of school supplies? I encourage you to join the #BagItForward movement and donate school supplies to someone in need!
WIN A TRIP TO DISNEY — X-Acto Desinger Series and Walmart are offering a chance to win a trip for four to Disney World! Entry form can be found on the 1st Day App site!
To learn more about Elmer's & Bag It Forward please visit:
I am a member of the Collective Bias™ Social Fabric® Community. This shop has been compensated as part of a social shopper insights study for Collective Bias™ and Elmer's #CBias #SocialFabric. All opinions, ideas, and photos are my own.