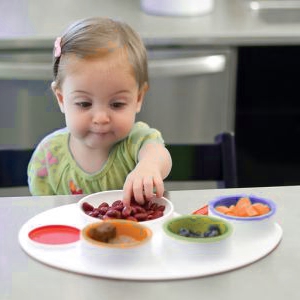 Nothing is more precious to parents than knowing that their kids are happy and healthy. It can sometimes be a challenge to find healthcare services that fit your family's budget, but seeking out answers to the tough questions — such as how much does cord blood banking cost? or who is the best pediatrician in the area? — can help ensure the health and well-being of children for years to come.
What to Watch Out For
Younger children have a limited understanding of germs and how they are spread, which means they are more susceptible to catching contagious illnesses through close contact with their peers. As a parent, it's easy to be hyper-vigilant about sickness, but it can be easy to miss the signs and symptoms of common childhood illnesses. Some of the most common include:
Respiratory syncytial virus (RSV) – the leading cause of pneumonia and bronchiolitis in babies less than a year old.
Common cold – an unavoidable part of childhood and highly contagious, especially for school-aged kids or children who spend time in daycare.
Hand, foot and mouth disease – characterized by painful blisters inside the mouth, on the palms and the soles of the feet.
Croup – a barking, aching cough that comes from the same virus that causes the common cold
Vomiting – generally caused by a stomach virus, sometimes accompanied by diarrhea and a low-grade fever.
Ear infection – happens more frequently in some kids than others. It is usually paired with a low fever and a general crankiness or irritability.
Pertussis or whooping cough – a contagious bacterial infection that can affect adults and children, but most seriously impacts infants, many of whom need to be hospitalized.
How to Protect Kids from Health Problems
Make sure that your kids wash their hands thoroughly, especially after using the bathroom and before eating. Parents of infants should keep their own hands clean and insist that visitors wash their hands before holding the baby.
Teaching kids the right way to cough and sneeze is important too — Have children sneeze or cough into the crook of their elbow (rather than into their hands) and turn away from others.
Scheduling regular visits with a pediatrician is another way that parents can keep their kids healthy. The American Academy of Pediatrics recommends well-child visits every eight weeks until an infant is six months old, then every three months until a baby is 18 months old. Annual visits should be scheduled from age two to age six, then every two years until age 10. After the age of 10, a child should be seen every year until he or she reaches the age of 21.
How to Get Kids to Eat Healthy and Why It's Important
It's no secret that one of the best ways to get kids to eat healthy is to model good eating habits by choosing fresh fruits and vegetables, making meals at home, carefully reading food labels and letting kids participate in shopping for and preparing healthy foods. Eating well is one of the keys to maintaining good health, especially for growing kids. For parents of young children, though, this is often much easier said than done. Truth is, eating well is learned, so parents need to take a proactive approach in teaching kids about healthy eating.
Do you have any tips or advice for keeping your kids healthy?