This parmesan and asparagus breakfast souffle is an elegant but easy way to serve up eggs and asparagus. A tender and light puff pastry is filled with fresh asparagus, creamy egg base, parmesan, and seasoning and then baked to perfection. Don't be intimidated by the word souffle — this recipe is easy to follow, and before you know it, you will have one outstanding and savory dish to serve up.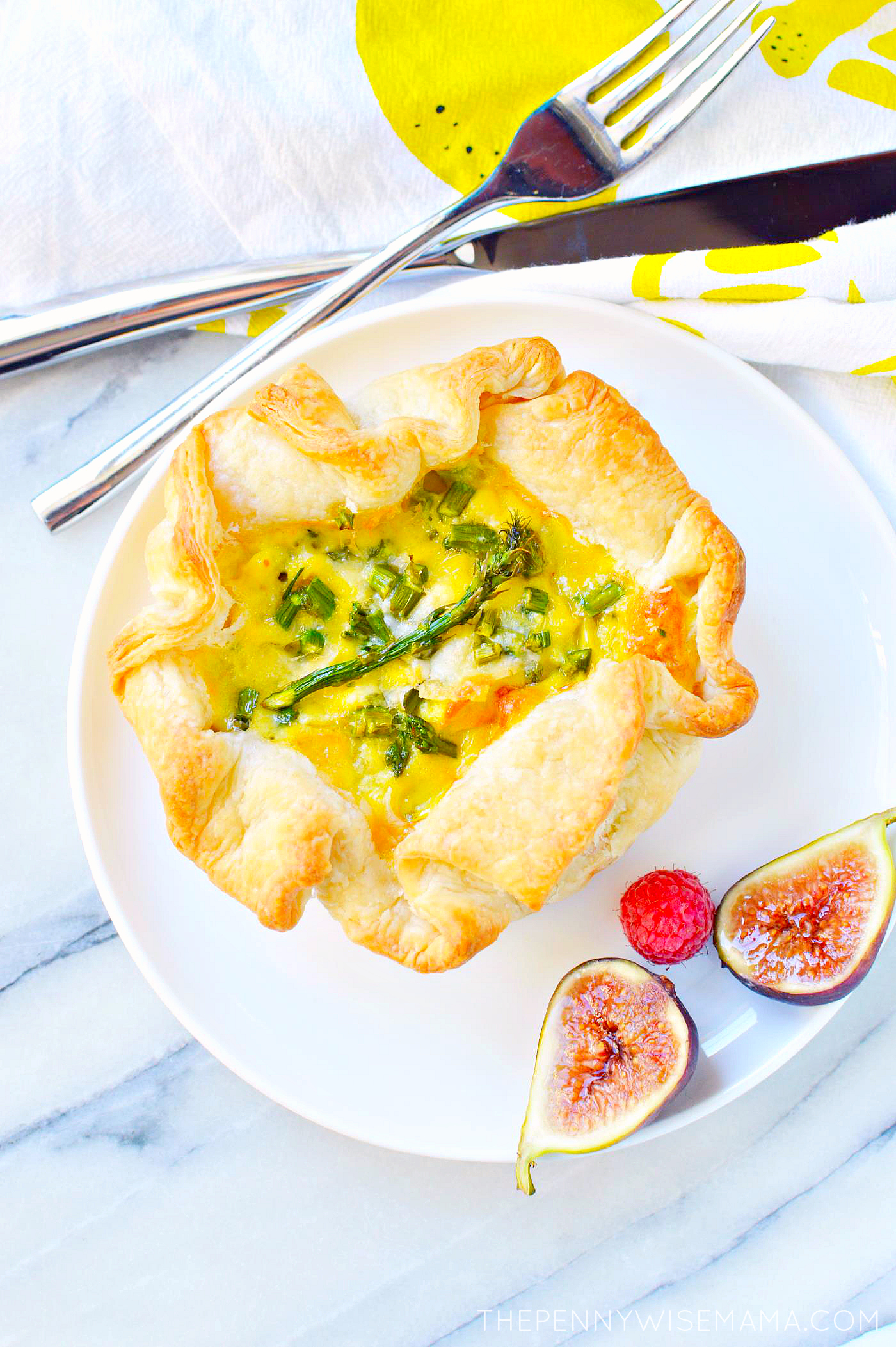 To be honest, I have made a few souffle in my day, and they let me down in the flavor department. I worked through a few recipes and finally created this parmesan and asparagus souffle. I'm happy to say it worked out fabulously! The tender asparagus next to the light and flaky puff pastry is amazing, and the parmesan is a nice accent. It's perfect for a weekend breakfast or brunch!
Savory Parmesan and Asparagus Souffle
If you have never had a souffle, they are outstanding. My first one was in a restaurant years ago, and I have always ordered them on special occasions since. Souffles are light and airy, and they honestly melt in your mouth. The asparagus has an earthy and green flavor that gets combined in, and the parmesan adds a little zing in the endnotes. Read on to get the recipe below!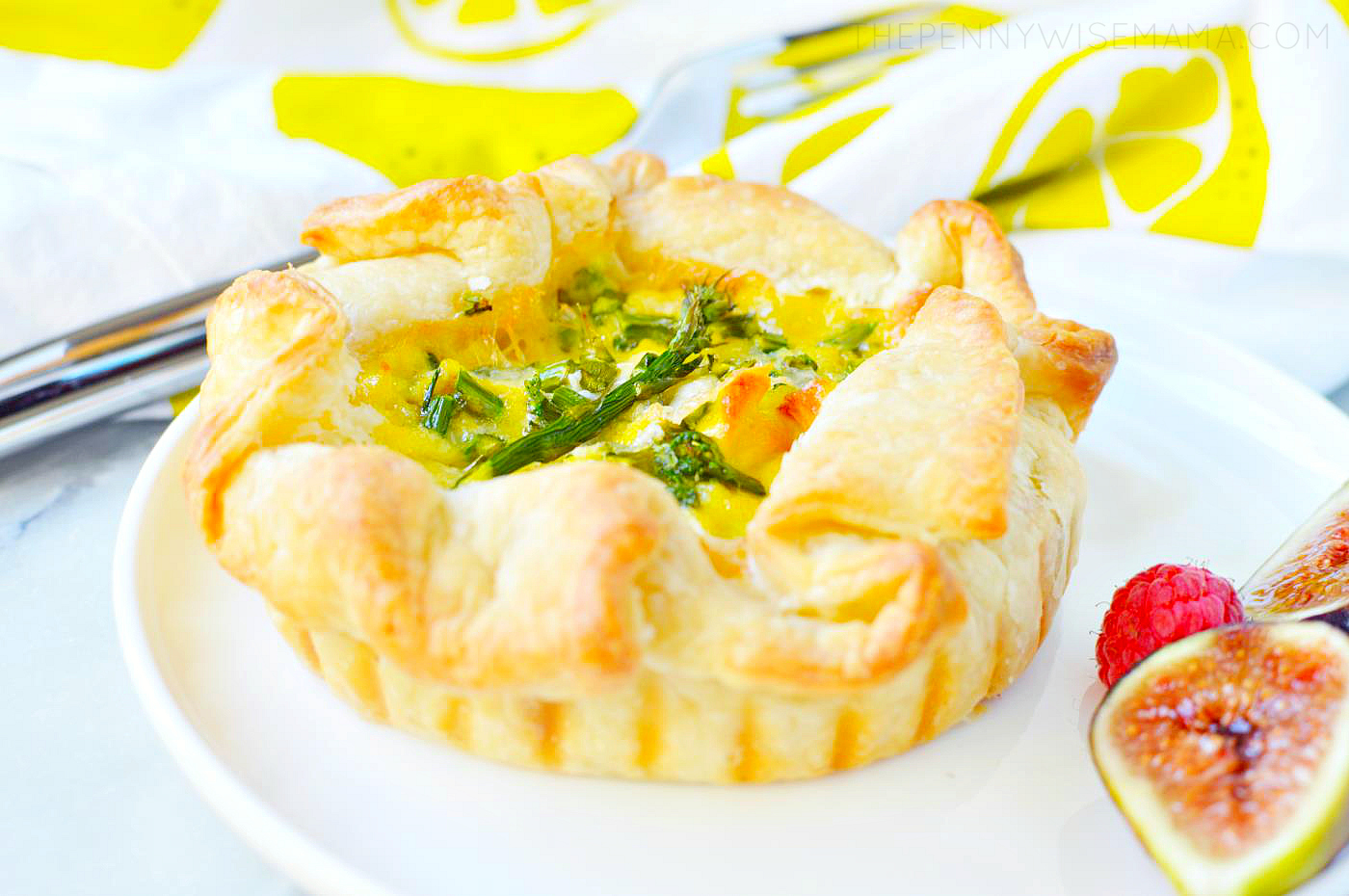 More Delicious Recipes To Try
Can You Make Souffle Ahead of Time
You can prep some of the work to making a souffle ahead of time, but serving it later is a no. You can whip up the eggs and such and let it sit for up to 30 minutes before you bake, or prep your containers with the puff pastry. But once you pull your asparagus out of the oven, it needs to be served.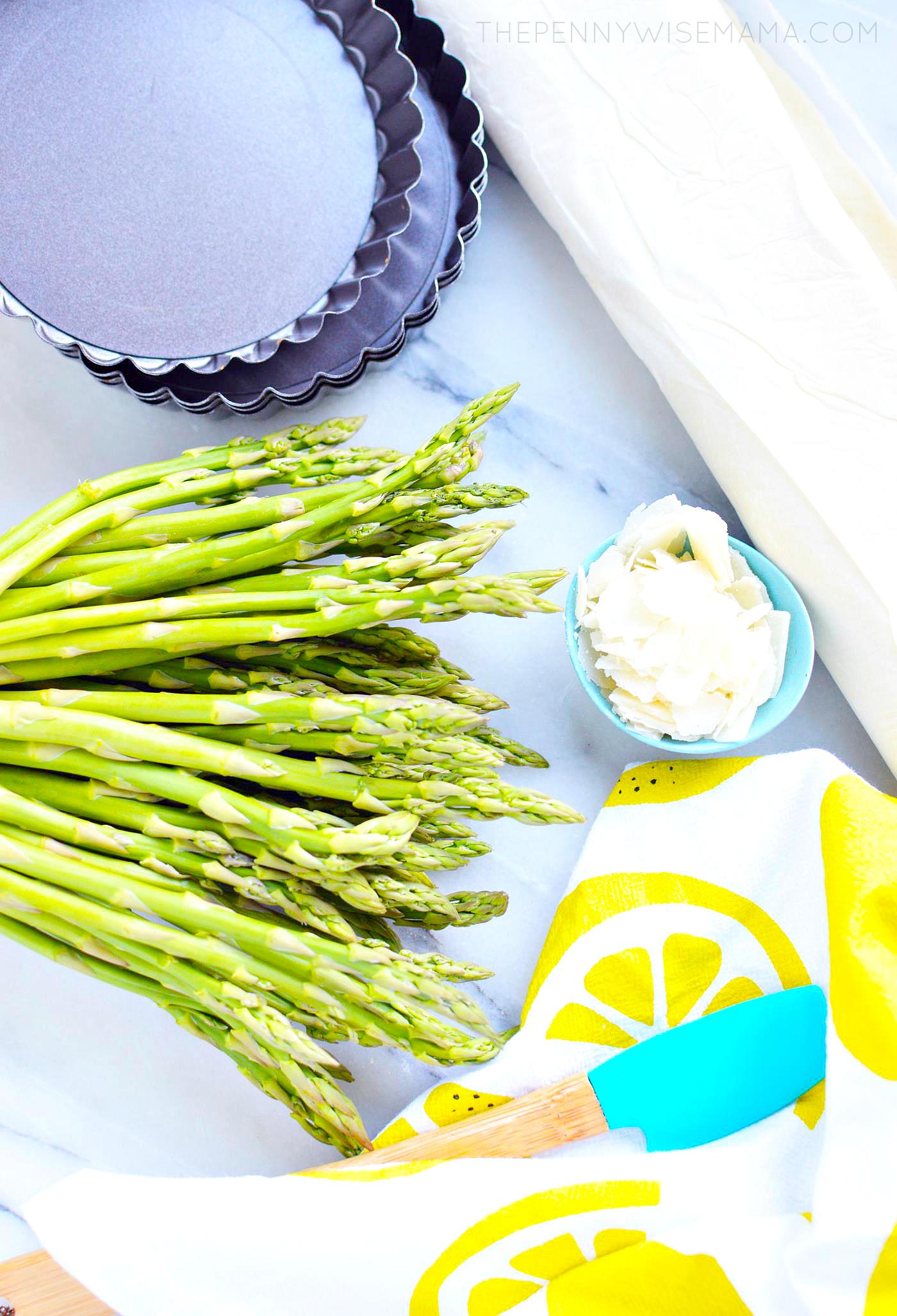 Can You Reheat Souffle
Souffle is best served straight from the oven. If you do have leftovers, you can place in the fridge for 2-3 days. If you want to reheat a souffle, note it will not rise like it did in the oven. The flavor will vary as well as the texture.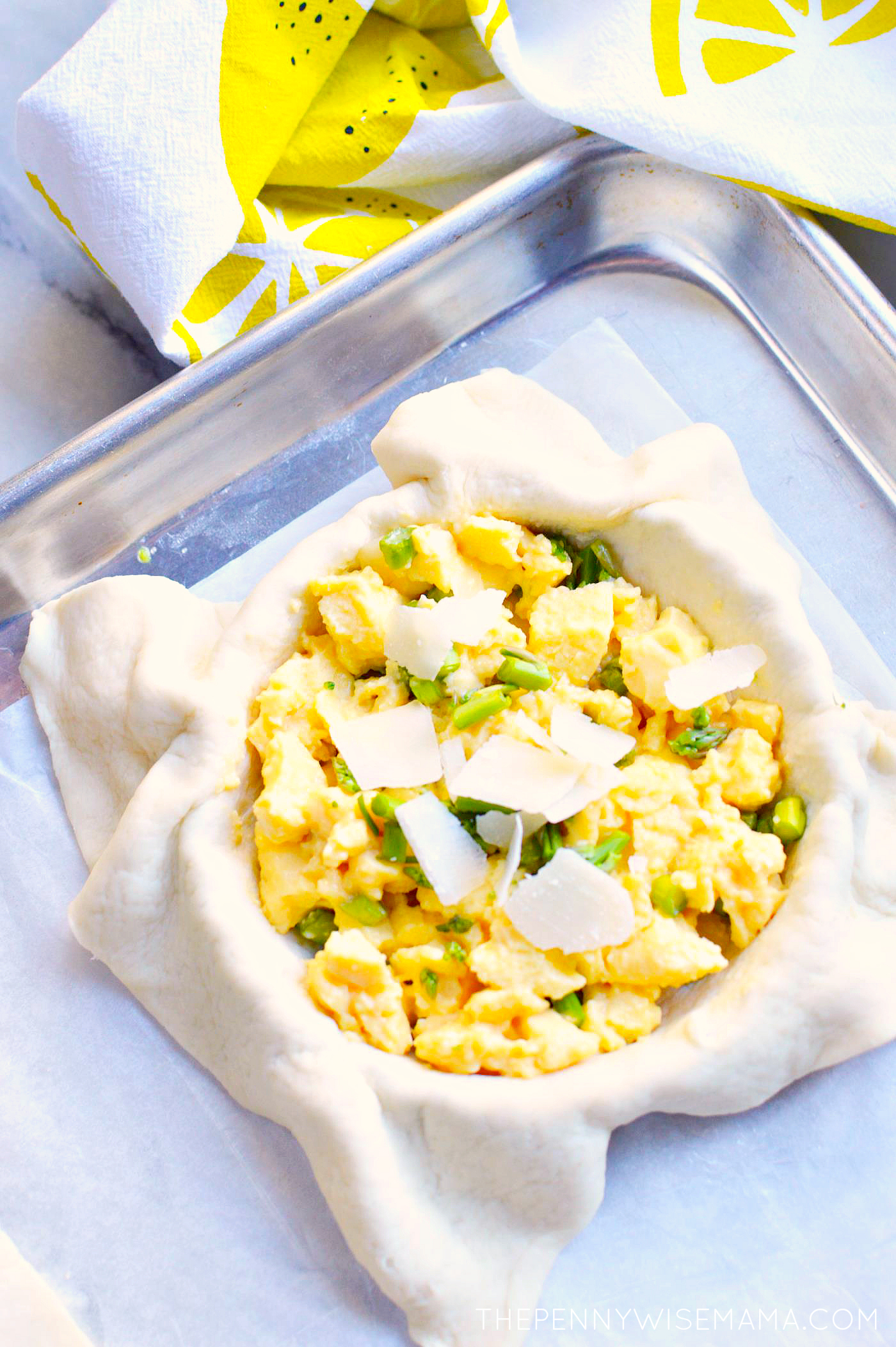 How to Store Souffle
The best way to store your souffle is to allow it to cool a bit and then wrap up in plastic wrap or aluminum foil. Refrigerate for up to two to three days. Or if you want, you can freeze for up to one month. To reheat souffle, place in oven or microwave. If frozen, allow thawing in the fridge before reheating.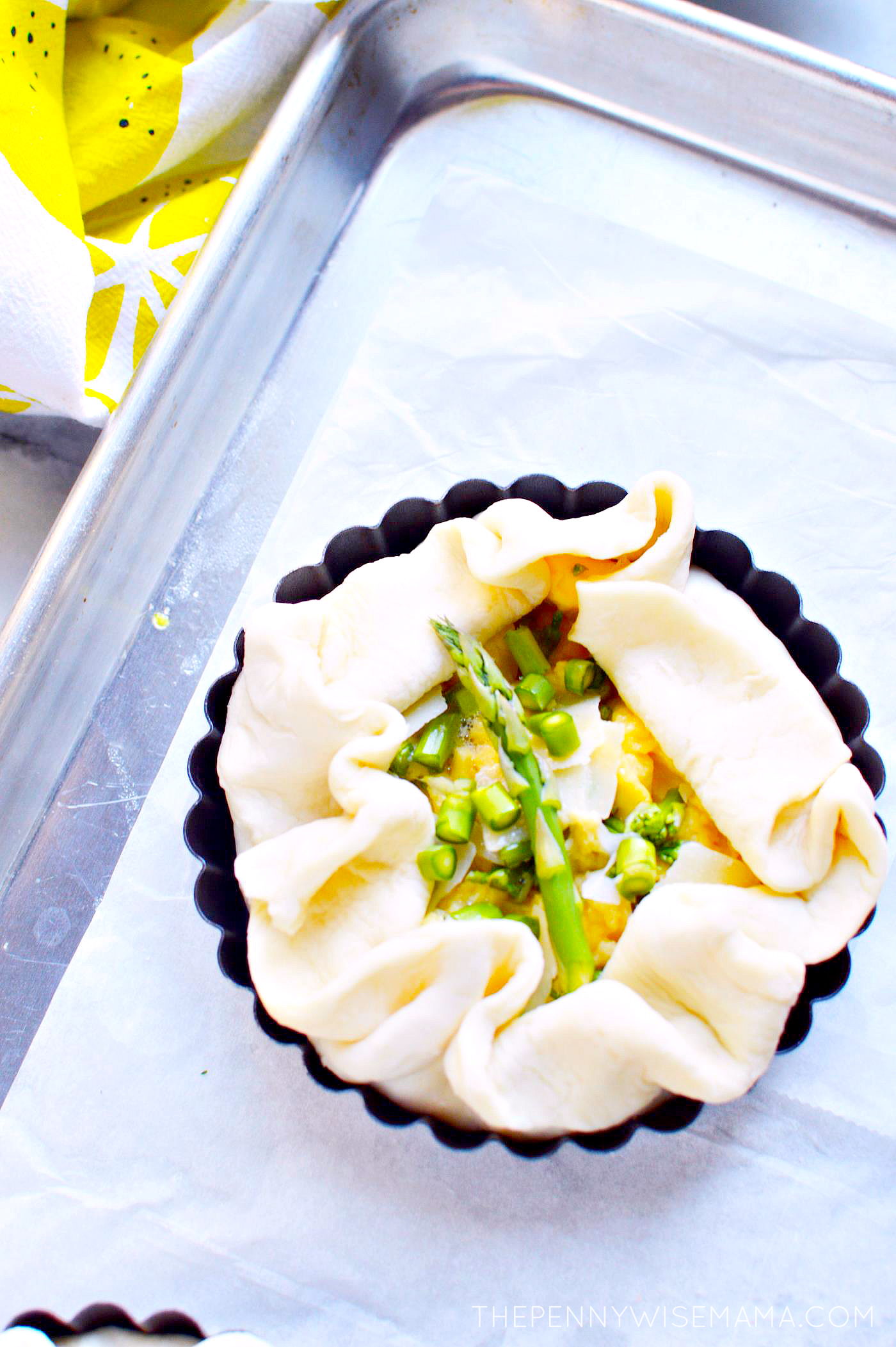 Best Dish for A Souffle
Souffles can be made in a handful of dishes successfully. I will share some of them with you below. I used a tartlet pan for this parmesan and asparagus souffle recipe.
Mugs (make sure oven safe)
Ceramic single serve bakeware
Casserole Dish
Whether you want a single serve asparagus souffle, or make a casserole dish to slice and serve a crowd, these are all great options.
How Long Does Souffle Last
The one struggle of a souffle is it doesn't last long! If you want a gorgeous presentation, try to have it served within minutes of pulling it from the oven. After that, you will find it begins to get stale and can flatten. Like noted above, you can save leftover souffle if you would like, but it will change in texture when reheated.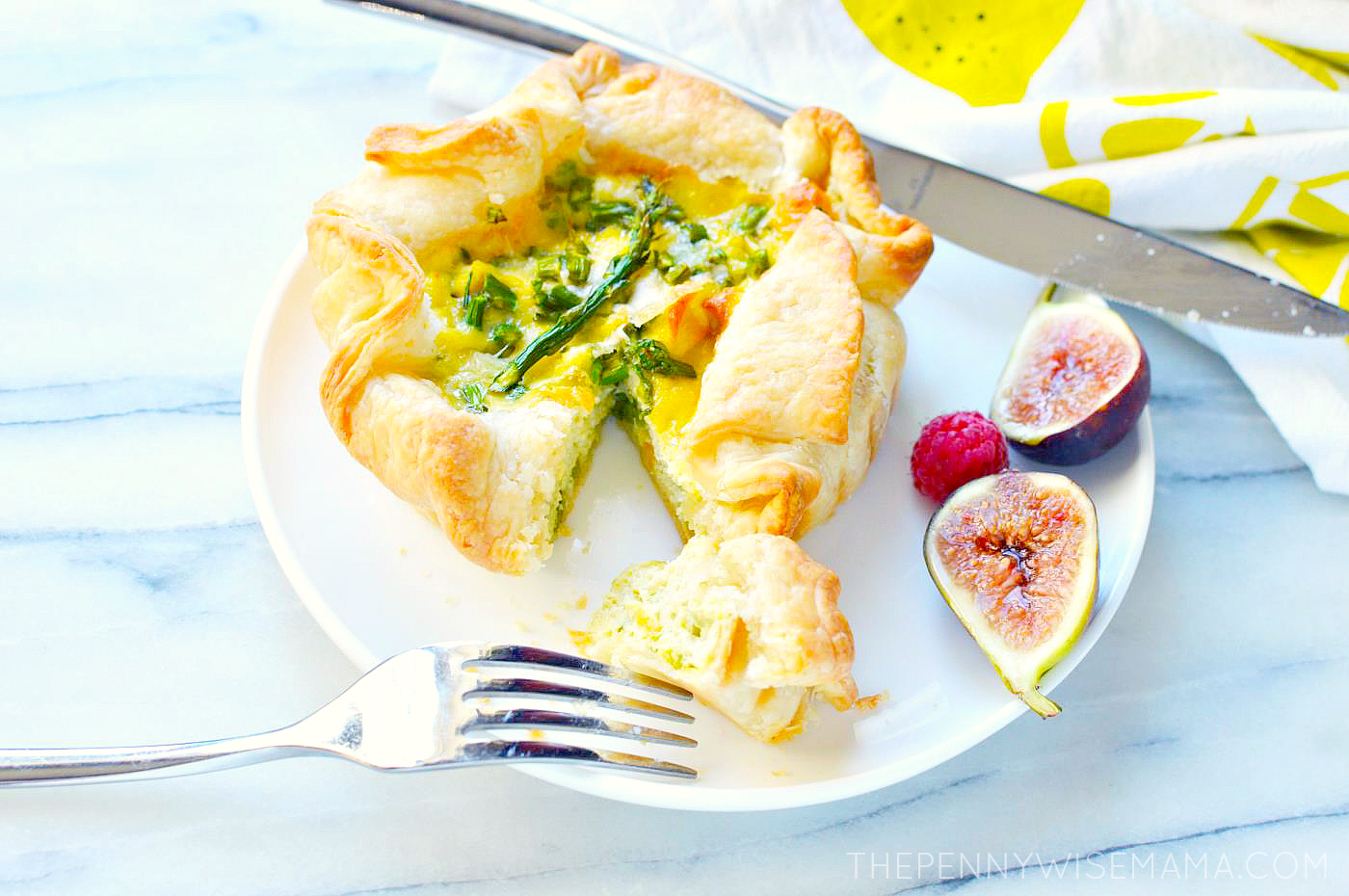 Have you ever tried a parmesan and asparagus souffle?