Ever since we moved into our new house a year ago, I have been extremely frustrated with our dishwasher. Our house was only a year old when we moved in, so the appliances that came with it were basically brand new. As you can imagine, I was pretty upset when we went to run our dishwasher for the first time and it wouldn't work. We had it inspected and learned that the motor had already worn out. That was a little surprising, but at least it was under warranty and were able to get it fixed for free. Once we had it working, we were disappointed to find that it didn't perform very well.
Our dishwasher appears nice on the outside — it has a sleek stainless steel design — but it seriously fails when it comes to cleaning our dishes. We typically run it every other day, sometimes every day, depending on how many dishes we go through. In order to get semi-clean dishes we have to rinse our dishes off really well before putting them in the dishwasher. This is really annoying, considering that you shouldn't have to do this if your dishwasher is efficient. Our dishes always come out with a cloudy film or spots, and sometimes they are still dirty. It's embarrassing, especially when guests come over!
After doing a little research, I found that I am not alone. In July 2010, a ban on phosphates required the reformulation of dishwasher detergents. Since then, consumers have noticed that their dishes are just not as clean as they used to be. In fact, many experience a cloudy film on their glasses and dishes that can build up over time.
In a recent OxiClean dishwashing survey, many consumers resonated this frustration.
69% of respondents either do not know what phosphates are (14%) or that they were banned from dishwashing detergents (55%)
49% feel frustrated because they don't know what's causing the spots on dishes
Top three things that consumers believe cause the spots/cloudy dishes are dishwashing detergent (50%), hard water (34%), dishwasher not working well (30%)
Over half (56%) have switched their detergent 2-5 times
88% agree or strongly agree that it is embarrassing to serve on dishes that have spots or are cloudy
Almost 1 in 3 (32%) say their biggest kitchen challenge is achieving sparkly dishes; 30% say spots on dishes are their biggest kitchen complaint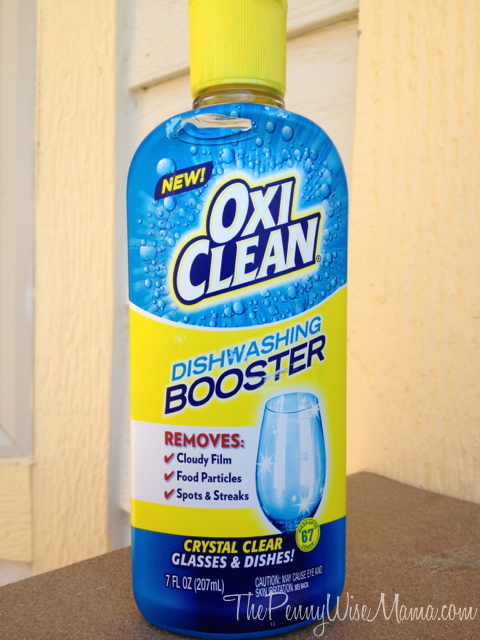 Since we can't afford to just go out and buy a new dishwasher, I decided to do a little test to see if it was really my dishwasher causing the problem. I was sent a bottle of OxiClean Dishwashing Booster to try out and use during a normal dishwasher cycle. OxiClean Dishwashing Booster contains a unique multi-action formula that dissolves the cloudy film (hard water salts and calcium carbonate) that builds up during the rinse cycle.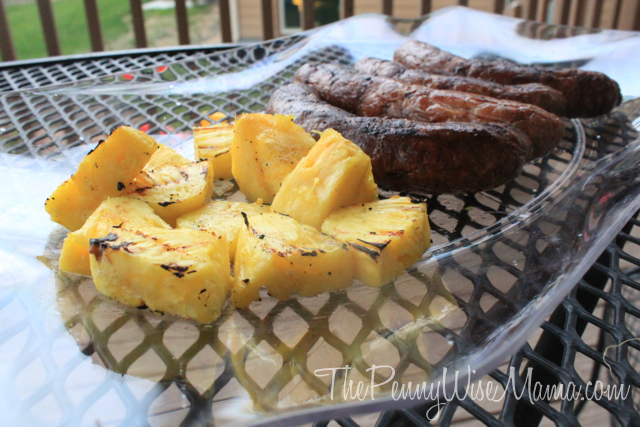 A few nights ago we grilled brats and pineapple and served them on a clear serving tray. It was full of grease before I put in the dishwasher, so I was a little skeptical as to how clean it would really get, but I was excited to see if the OxiClean Dishwashing Booster would help. Before starting the dishwasher, I filled the soap dispenser with our regular dishwasher detergent like normal. I then filled the rinse agent dispenser cup with the booster, followed by two squirts of the booster to the bottom of the dishwasher.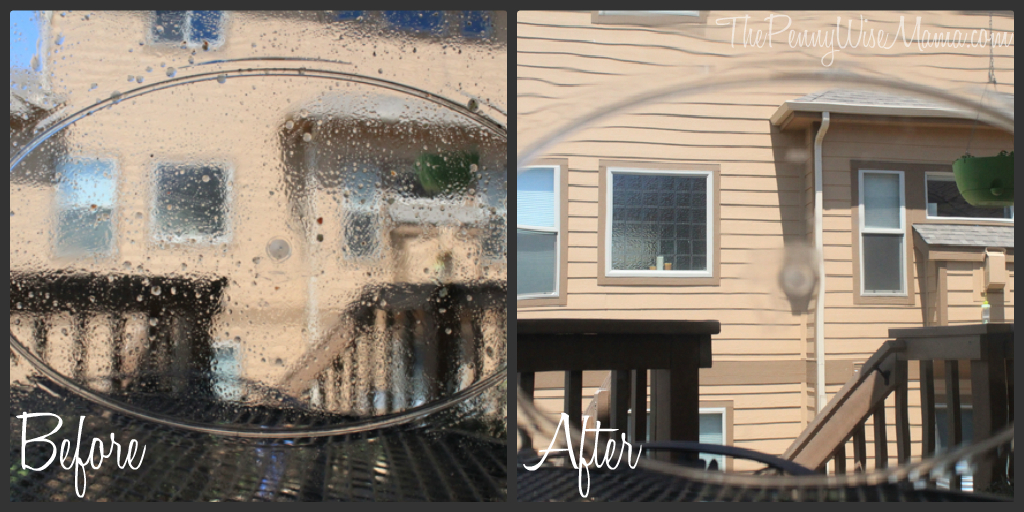 When the dishwasher was done I was excited to open it up and see the results. I was thrilled to see that my dishes came out clean and shiny! Even my dishwasher itself looked nice and clean inside. None of the dishes had a cloudy film or food particles on them. I did notice just a few water spots here and there, but overall my dishes looked amazing! You can see in the photo above how clean my serving tray got just after one wash!
I can't believe I was ready to trade in my dishwasher for a new one, when the OxiClean Dishwashing Booster was such a cheap and easy solution! While I am still not overly pleased with my dishwasher and would still like to get a new one at some point, I am happy to find a product that will at least help me get crystal clear glasses and dishes!
Do you wish your dishes came out of the dishwasher looking cleaner? Try out OxiClean and let me know what you think!
You can connect with OxiClean here:
I wrote this review while participating in a blog tour by Mom Central Consulting on behalf of OxiClean and received a product sample and serving tray to facilitate my review, and a promotional item to thank me for taking the time to participate.