I participated in a campaign on behalf of Influence Central for The Salvation Army. I received a promotional item as a thank you for participating.
The holidays are a great reminder to give back. While all the gifts are fun and exciting, it's important to remember the true meaning of the holidays. We want our kids to know that it's better to give than to receive, so we try to do at least one thing for the needy over the holidays. We want them to know how rewarding it is to give to those who are less fortunate. That's our Red Kettle Reason!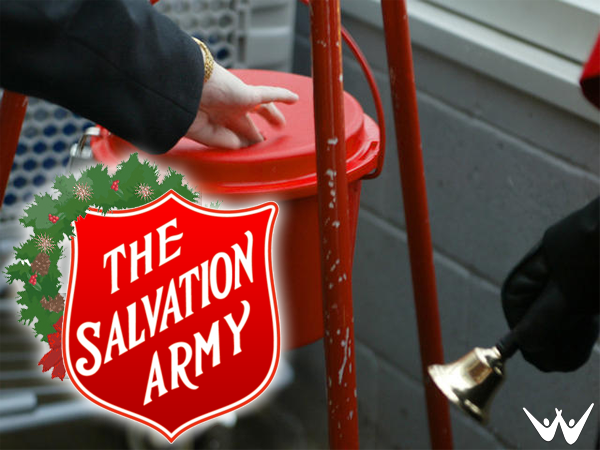 One of our favorite ways to give back is by donating to the Salvation Army's Red Kettle Campaign. I love how easy it is to donate — simply drop money into the red kettles found at the entrance of many retailers — and the money goes to a great cause. No donation is too small, making it easy for anyone to donate.
We have found that it's a great way for our kids to give back. They gather up coins from their piggy banks and then drop them in the red kettle when we go grocery shopping. It's easy and it teaches them the importance of helping those in need over the holidays — a time of year that is so difficult for many people.
Did You Know?
The Salvation Army is one of the world's largest and oldest providers of social services. Originally established in London in 1865, the Army has been helping people for nearly 150 years internationally and for more than 130 years in the United States. The Salvation Army serves millions of people through dozens of services directly targeting the needs of local communities — from homelessness to disaster relief to substance abuse rehabilitation.
The Red Kettle tradition started in 1891 when The Salvation Army's Captain McFee set out provide a free Christmas dinner to the poor people of San Francisco. Without a way to pay for all the food, the captain set up a pot for donations at the Oakland Ferry Landing. That pot turned into the red kettle tradition that has spread across the world.

Red Kettle Reason Campaign
The Salvation Army's 124th National Red Kettle campaign is encouraging Americans to share their reasons for giving using the #RedKettleReason hashtag. Donors who post using #RedKettleReason can view their posts and others on RedKettleReason.org and learn why the rest of America is giving.

What's your #RedKettleReason for giving back?