We are just days away from Christmas! Have you finished all of your shopping? If you are in need of some unique, last-minute gifts, look no further than LivingSocial.com.

Shopping at LivingSocial is so easy and the best part is you don't have to worry about heading out to the stores or paying for overnight shipping to get your gifts in time. This holiday season, LivingSocial offers its Gift Shop deals, which are comprised of experiential activities for each member of the family, and serve as great last-minute and unique gifts for the hard-to-shop-for in every family.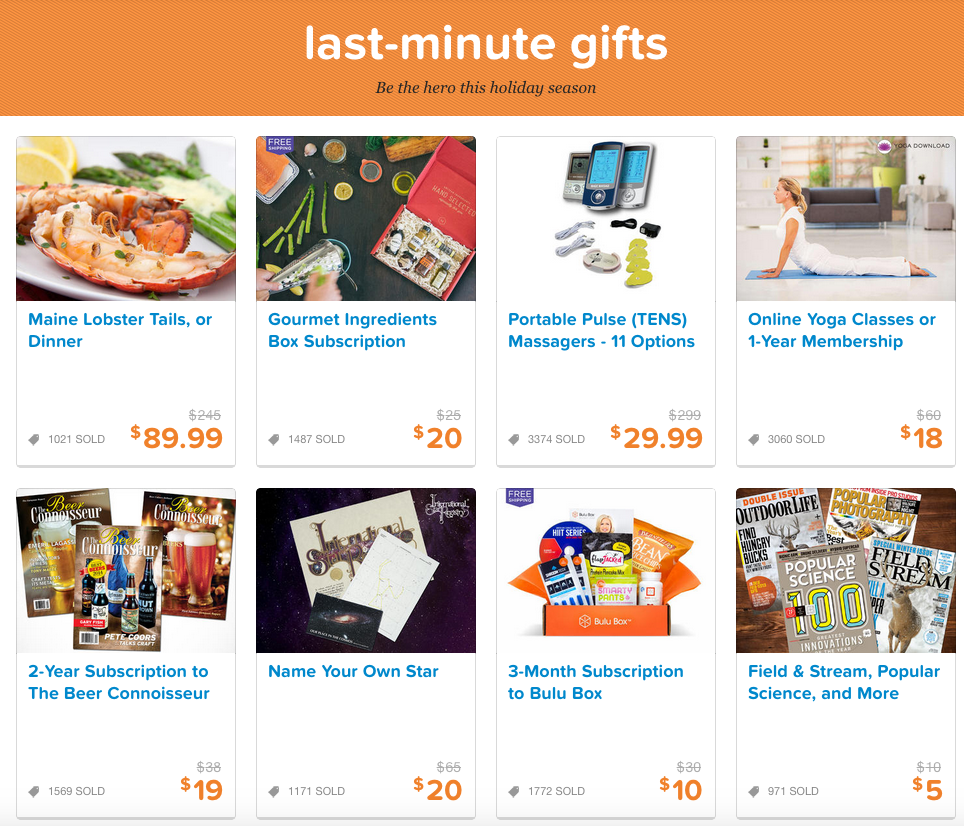 There are so many great items to gift this holiday season — from a bed & breakfast in your nearby area, to a getaway to a tropic island. Also choose from Ferrari getaways to hot air balloon rides, mani/pedi spa escapes to painting classes and hockey lessons. No matter what your gift recipient is into, you can gift it with LivingSocial!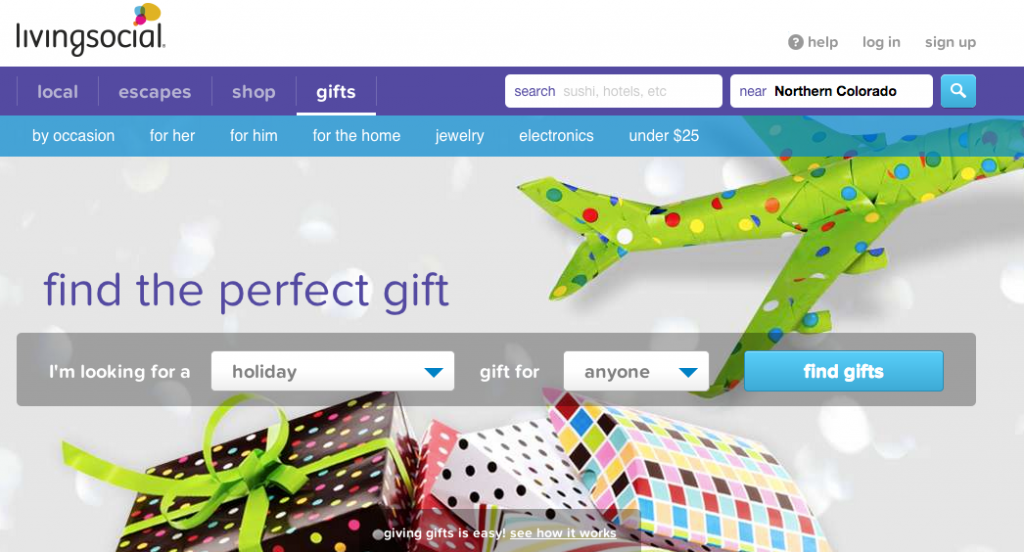 Need help finding the perfect gift? Within the gift shop, you can can narrow it down by "occasion," "for her," "for him," "for the home," "jewelry," "electronics," and "under $25." In addition to the gift shop, you can shop local deals and escapes based on your zip code. Once you find the perfect gift, select "Gift It" and you can choose when the gift arrives. It's that easy!
Get $10 off your LivingSocial Purchase
Create a new account with LivingSocial and you'll receive 10 Deal Bucks to spend on a purchase of $20 or more!
It's time to cross everyone off your list! Head on over to LivingSocial.com and start shopping for those last-minute gifts!
This post is brought to you by LivingSocial. All opinions are my own.